Ahh, the refreshing taste of peppermint.
I remember my Great-Grandmother growing mint like peppermint or my favorite, spearmint, in her garden. Or it might have been just loose in the yard, and the imagination of a 5-year-old made everything a "garden". Either way, mint has been something that I have fond memories of.
Peppermint came to be associated with the holidays, thanks in part to the Bob's candy canes. If you remember from our post last year on the traditions of candy canes (read here), then you know that the candy was made first, and the peppermint was added later.
1874 was a long time ago, so we can assume that we all know that candy canes are peppermint as we had never tasted anything but peppermint. Today's kids enjoy other flavors like spearmint, chocolate or whatever funky flavor du jour there is now.
For this post's purpose, we will marry peppermint to the candy cane and call it a day.
Although, as a side note, peppermint is an excellent palate cleanser that can cut through some of the really rich foods we consume during the holidays. It is also instrumental in settling a burping tummy after one too many 'nogs.
While peppermint is traditionally a European herb, the United States produces almost 75% of the world's peppermint. Maybe that's what my Great-Grandmother was doing; she was a peppermint farmer. And I was the Easter Bunny.
Speaking of fond memories, Kathy of KatsAllThat brings us a delightful peppermint and CHOCOLATE recipe this week.
Dig in.
Chocolate Peppermint Crinkles (Vegan)
2 C. Flour

2 1/2 tsp. baking powder

1 C. dutch cocoa

2 C. sugar

1/2 C. vegetable oil

3/4 C. applesauce (replaces eggs)

1 tsp. vanilla

1 tsp. peppermint (reduce to 1/2 tsp is you don't want too much peppermint taste)

Sugar topping: 1/2 C. sugar and 1/2 C. powdered sugar
Combine flour salt, baking powder in a large mixing bowl. In smaller bowl mix cocoa powder, sugar, applesauce, oil and extracts until well blended. Add to dry ingredients. Wrap dough in plastic and chill a minimum of 2 hours.

Add the sugars to two separate bowls or plates. Scoop 1 tbsp. of dough and roll into balls. Roll in the granulated sugar and then into the powdered sugar. Place on parchment paper lined or silicone lined cookie sheet.

Bake 350 degrees 12-13 minutes. Don't overbake, these should be soft and chewy.
Other delights available for us to give to our friends and family follow:
Cerulean Blue Faceted Agate Bali Copper OOAK 21 inch Necklace
Dark Blue Pearl Clear Crystal Beaded Bracelet, Small Med, Sparkling, Dressy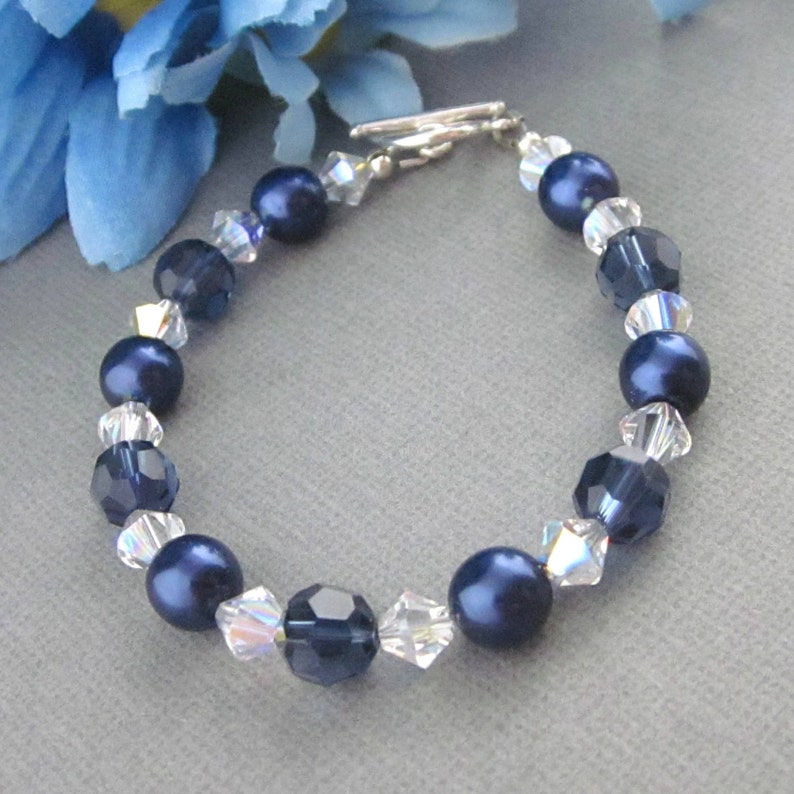 Navy Blue Silver Crystal Earrings, Swarovski Montana Teardrop Jewelry
THE ROYAL BLUE CROCHET HAT, holiday gift, for her, ready to ship
Copper - Pendant Necklace - Jewelry Set - Wire Wrapped Jewelry - Copper Wire and Royal Blue Necklace and Earrings

Handmade Lampwork Glass Beads, Ink Blue Etched Matte Frosted 058e
Cross Earrings, Copper Lampwork Spirals Christian Handmade Jewelry
Crocheted Loden Sweater w Hood Baby Boy Navy Blue 18-24 mo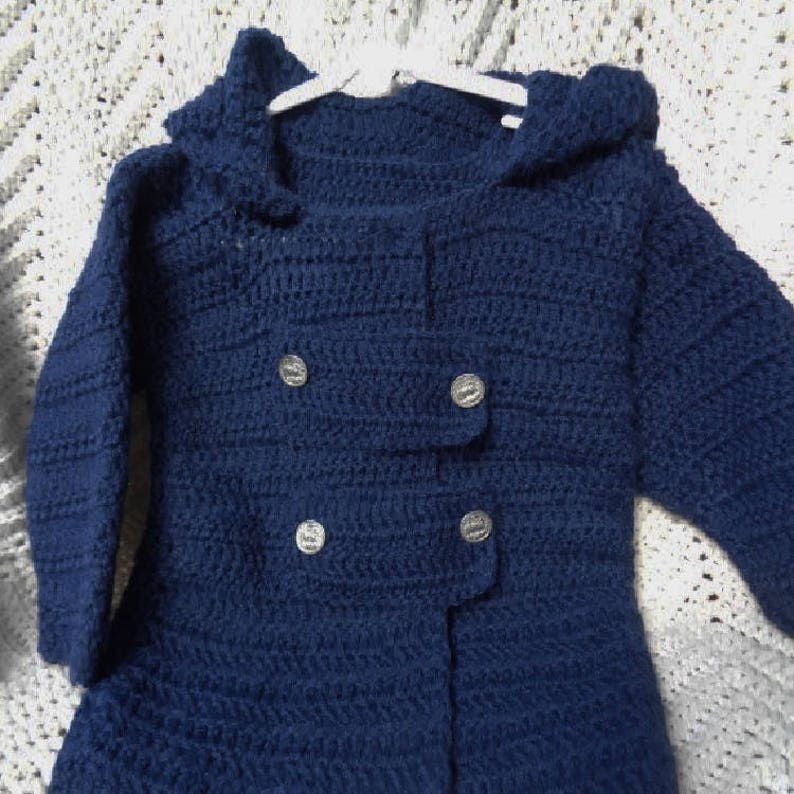 Exotic Wood, Afzelia Pendant Faceted Agate Beaded Necklace 925 S.S. closures

Ice Blue Light - Selective Coloring Clock
30mm Blue Rose Handmade Polymer Clay Beads Set of 2, Jewelry Supplies
In addition to these fantastic gift selections, each of these artists have their own shops filled with more gift ideas, so be sure and stop and shop with each one.
If you see something you like, buy it now or forever lose it as handmade gifts sell out quickly!
Shop from these additional countdowns and pages:
Don't see the perfect gift? Ask an artist to help you design something.
Shop now!
Julie