Cookies! Who doesn't love the holidays and all those amazing cookies, cakes and other sugary confections? This year, we are going to celebrate the passing of the weeks with delectable, crumbly, buttery delights that are suited for Santa's plate and children's stockings.
Without further ado, let us enjoy the wonderful week one offerings.
Ina's Fruit Cake Cookies
Watch the video and make your own fruit cake cookies:
http://www.foodnetwork.com/recipes/packages/12-days-of-cookies.html
Just the idea of a fruitcake summons giggles and snorts as the flood of fruitcake jokes invade our memories. Fruitcakes as doorstops, fruitcakes as bricks, people are fruitcakes and even Jimmy Buffet sang about Fruitcakes. Why do these cakes and cookies make us laugh or wrinkle our noses in disgust?
Oh, don't think for one minute that fruitcakes don't deserve the snorts and giggles; they do.
Between rum soaked raisins and chunks of petrified cherries, these cakes are usually rock hard and inedible.
The fruitcake has its roots in a number of cultures, and it can be traced back to ancient Rome where cakes consisting of pomegranate seeds, pine nuts and raisins tossed into a barley mash was served for holidays and other family events. Honey and other dried fruits were also included.
The Europeans were the ones that really took the fruitcake and gave it the appearance, taste and consistency that we are the most familiar with today. Regardless of the culture, the fruitcake has been a staple at holiday tables. Most cakes consisted of local fruits and in some cases, were not made with butter due to religious reasons. The fruitcake is supposed to be so rich that you do not need butter or icing in order to enjoy it.
In Australia, the fruitcake is a normal dessert that is served all year round. The Bahamians think all fruit should be soaked in rum before being added to a fruitcake. As a frequent visitor to the Bahamas, I tend to agree with them on this one.
Canada and Germany serve fruitcakes only during the holidays, and in France, it is simply known as "the cake". The Irish serve the cake during Halloween, and it is used to hide trinkets and other things for good luck. Unless you swallow one.
Tuscan fruitcake is chewy and rich with fruit and strongly spiced.
India serves fruitcake packed with fruit all year long, but it is considered a holiday cake.
In New Zealand, the fruitcake is iced and decorated with holiday scenes. When it is un-iced, it is served as Christmas pudding with a custard and bathed in suet, cloves, nutmeg and cinnamon.
Those who live in the United Kingdom know the fruitcake as both a light cake and a dense cake filled with fruit. It can be iced with marzipan or covered in that wonderfully rich royal icing. Citizens of the United States may have been subjected to a mail order fruitcake that is alcohol free and filled with nuts, which gave us nutty as a fruitcake.
Johnny Carson spent a lifetime making fun of the fruitcake as he was convinced there was only one fruitcake, and it was passed from family member to family member. If someone is given a fruitcake as a Christmas gift, it is considered an insult. It has a long shelf-life and as a gift, it is the fulfillment of an obligation and not a gift of generosity. 
So, where does that leave our fruitcake cookies? Well, if the video is any indication, it might be time to take another look at the fruitcake as we know it and give it a second chance. If it has rum in it, it might be a way to get through some long holiday get-togethers. No matter what your thoughts are about fruitcakes, make sure you never give one of them as a gift!
In fact, when it comes to gift giving, don't be the one to give rock hard cake; give one of these yummy gifts instead:
Striped Blue Small Drawstring Pouch or Bag for Trinkets - Reusable Eco
Red and Antique Copper Charm Necklace
"Koi Pond" Mixed Agate and Carnelian Gemstone Necklace 18.5"
Watermelon Over-the-Collar No Dip Dog Bandana Reversible, Medium
Antique 1910 Postcard Logan Berries Edward H Mitchell San Francisco California Fruit Art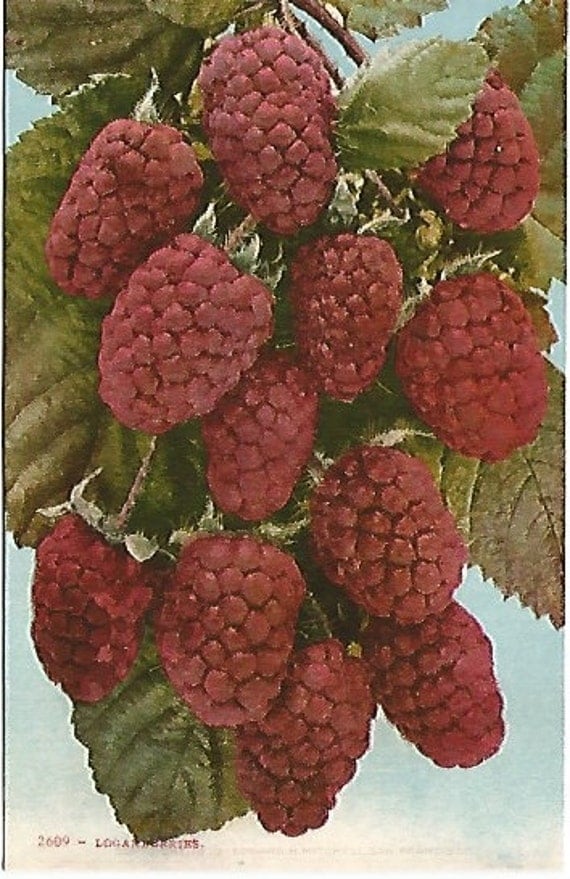 Lemon Lime Beaded Cheese Knife Set with Hand Painted Serving Plate

Key to Unlock My Heart Charm Bracelet Stretch
Silk Scarf, Hand Designed,Womens Fashion,Apricot,Blue, Green,CrepeDe Chine, Silk Stained Glass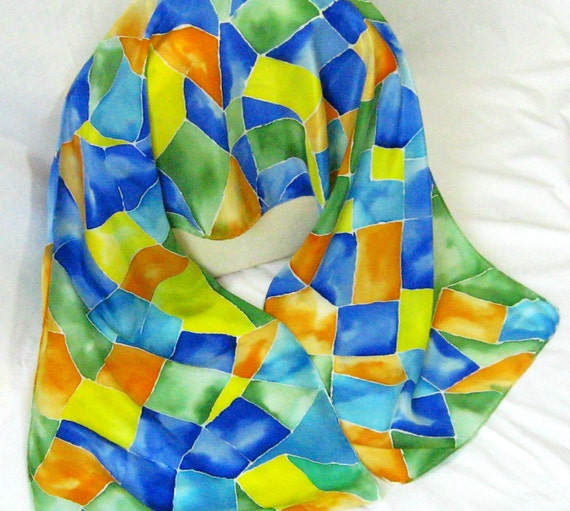 Candy Cane Christmas Earrings Green Crystal Red Coral Sterling Silver
Hand Knit Pink Mix Cowl
Pink Pearl And Crystal Three Strand Necklace With Chain Attachment
36 Cute Fairy Stickers Labels
African Bone Color Block Handmade Bracelet Thai Silver Unique Jewelry
I Love You Heart Desktop Shelfsitter Handmade from Oak Wood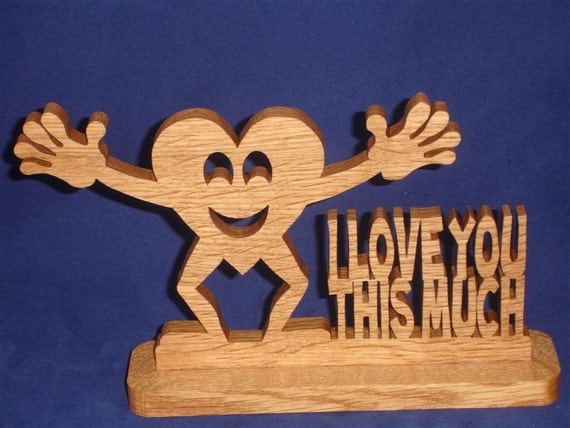 Bracelet Handmade bangle Purple Lavender Swarovski Beaded Crochet Rope
Israel 2 New Sheqalim Coin Pendant 14kt Gold Filled Chain Necklace
If you think these are yummy, then you want to head over to the Countdown to Christmas blog post and revel in the delights there. Everything will make a wonderful gift for someone this holiday season.
Countdown to Christmas 2014 Week 1
What delightful dessert will we share next week? Stay tuned!
Enjoy,
Julie and Blu
I want to thank you all for your kind wishes, your thoughtful notes and your prayers as my family and I dealt with life as it happens. It is genuinely appreciated and it meant a lot to me.