Santa's Whiskers
Refrigerator or "icebox" cookies with chopped cherries and pecans, rolled in flaked coconut. Festive and easy!
Makes about 60
1 cup butter, softened
1 cup granulated sugar
2 tablespoons milk
1 teaspoon vanilla extract
2-1/2 cups all-purpose flour
1-cup red candied cherries, finely chopped
1/2 cup pecans, finely chopped
1 cup flaked coconut
In a large mixer bowl beat butter till softened. Add sugar and beat till fluffy. Add milk and vanilla and beat well. Add flour and beat until well mixed. Stir in cherries and pecans. Shape into three 7" rolls. Roll in coconut to coat. Wrap and chill for several hours. Preheat oven to 375F. Cut into 1/4" thick slices. Place on ungreased cookie sheet. Bake about 12 minutes or until done. Remove and cool.
Lots of yummy ingredients in these festive cookies. As we finish our countdown, I thought Santa was a perfect place to stop. So, ho,ho, ho and shop til you drop.
This our final post gives us a lot of last minute stocking stuffers that you better buy now.
Thank you for all your participation and support during our 3rd Annual Countdown to Christmas.
Now, SHOP!
Reindeer Christmas Bell Ornament Handmade From Ash Wood Rudolph Christmas Decoration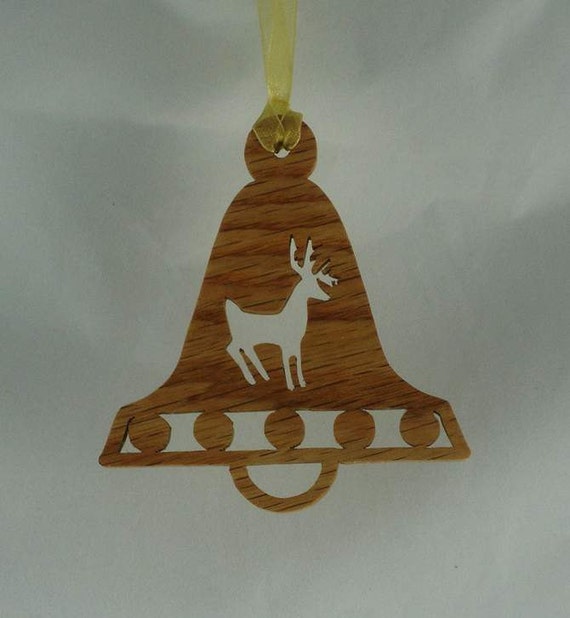 Crocheted Lace 21-Inch Doily - Red Flowers, Green, White Accent Decor
Green Snowflake Santa Claus Padded Zipper Case, Gift Holder, Grab Bag
Snowman Dangle Earrings Lampwork Glass Sterling Hooks Holiday Jewelry
Crochet Bead Bangle Bracelet Red Green Clear Spiral Rope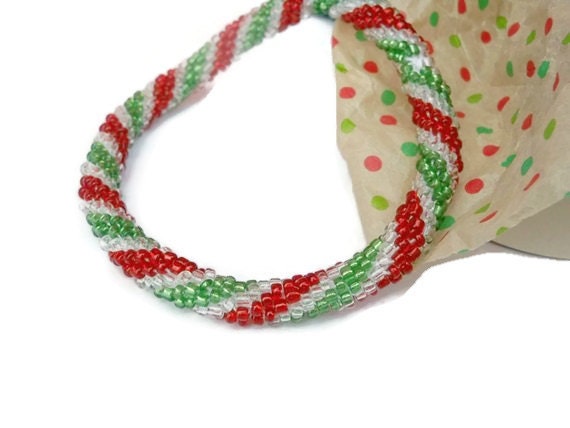 Waterslide Decal - Christmas Santa
Red Green and Gold Holiday Beadwoven Superduo Cuff Handmade Bracelet
Christmas Magic Embellished Porcelain Id Badge Reel Holder
http://www.butterfliesintheattic.com/
10 pcs Beach combed Sea Glass from the shores of Long Beach California
Handmade Book Thong with Christmas Beads, Holiday Bookmark, Santa
Lampwork Beads Transparent Sage Green Etched Sea Glass Silver 019efs
Fairy Cottage Christmas Ornament Hand Sculpted From Polymer Clay
Christmas Santa Skull Earrings Handmade Red Swarovski Sparkling Beaded
Charming Red Jingle Bell Wirewrapped Earrings Surgical Steel Ball post
Bracelet Wrap Stack Green Beaded Fancy Jasper Gemstone metal Handmade
Gold, Green, and Red Glass Acrylic Beaded Holiday Christmas Bracelet
There are many other gift ideas in our Countdown to Christmas series, so check out these other goodies:
Week 1
Week 2
Week 3
Week 4
Week 5
Week 6
Week 7
Week 8
Week 9
Week 10
Week 11
Week 12
More recipes and goodies:
Fruitcake cookies
Chocolate Macadamia Nut Coconut Cookies
Apple Cider Caramel Cookies
Chocolate Christmas Cookies
Snowflake Cookies
Chai Tea Eggnog Cookies
Pecan Tarts
Pumpkin Chocolate Chip Cookies
Angel Delights
Almond Puff Cookies
Peppermint Meltaways
Enjoy,
Julie and Blu