Pink is so sweet and so girly girl. It adds a lot of femininity to a piece of jewelry or an article of clothing. Pink is less passionate than red, but offers an innocence instead.
Rose Quartz
This mineral can be cut into cabs, and when the light hits it just right, you can see a star within the stone. It can fade over time. It is the Taurus birthstone.
Rhodochrosite
This mineral is from the calcite series and raspberry pink is the most common color. Although, it can be found in faded pink or even orange at times. This stone is found in copper veins. This is the state gem of Colorado.
Tugtupite
This mineral is a lot like sodalite, and it can be translucent to completely transparent. The stones have the ability to turn deeper red as they warm up, so when worn, they can become a warmer color if they are in contact with the skin. A mood mineral, if you will.
Pink Morganite
When these stones are green, they are called emeralds, but when they are pink, well, they are pink. They vary from light pink to dark pink.
All of these lovely pink shades will have you longing for spring. Until it gets here, here are more pinks that you can own today!
Feminine Pink Crystal Beaded Love Link Bracelet
Flower Necklace, Cobalt Blue Pink Rose Quartz Gemstones Jewelry Gift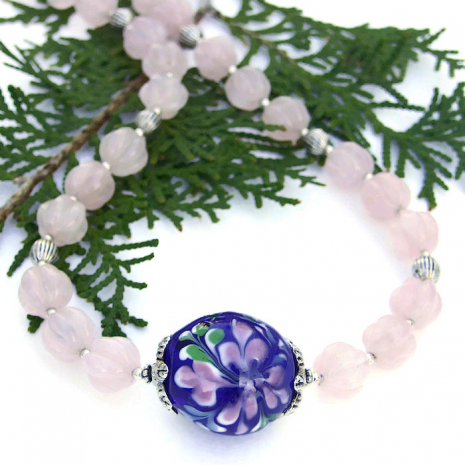 Hand woven pink alpaca scarf
Rose Pink Rhinestone Earrings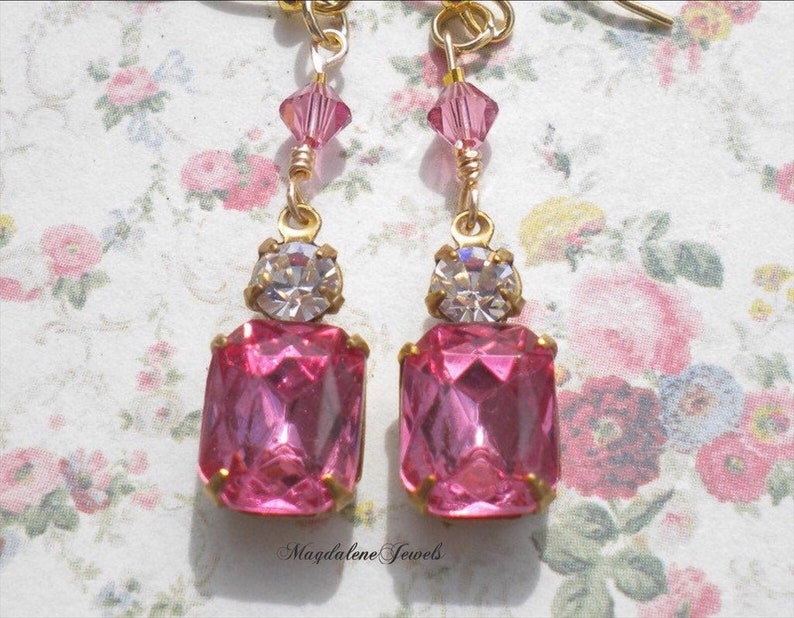 Abstract Black White Lattice Lampwork Dangle Earrings Swarovski Crystals Sterling Silver
Hibiscus and Hot Lilies 5 x 7 Note Card Art Greeting cards Blank watercolor print art cards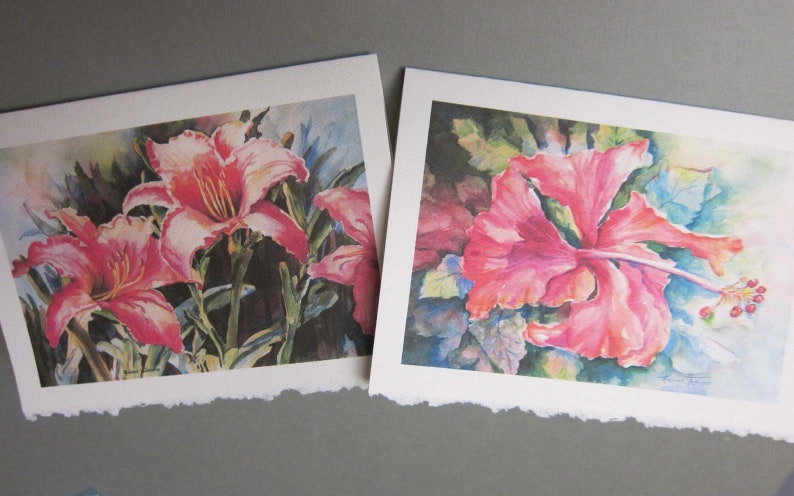 Indian Pink Swarovski Crystal and Sterling Silver Necklace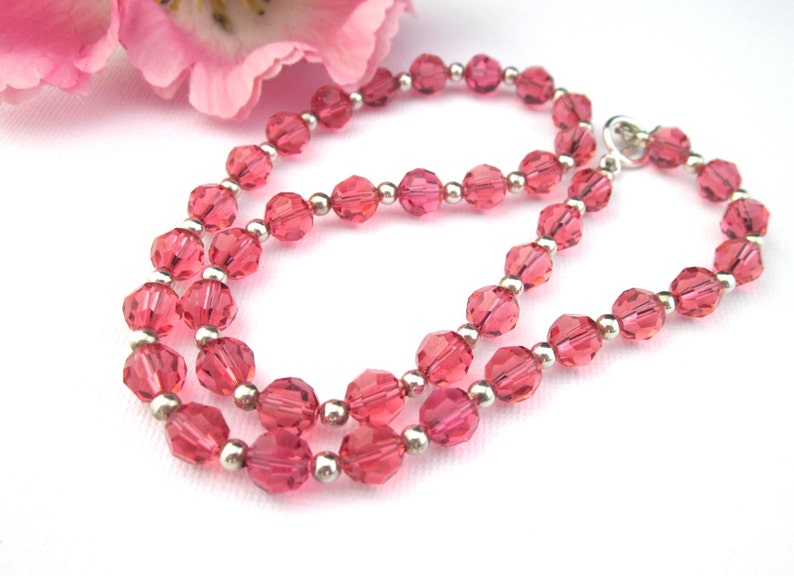 Peach Czech Nautilus Crystal Ocean Sterling Silver Summer Earrings
Pink and Yellow Beaded Coordinated Jewelry Set for Women
As you can see, there are may ways to think pink
Don't see what you're looking for? Maybe these posts will help, or you can ask the designers if they could make something just for you.
Enjoy
Julie