If you ever saw the movie "Tombstone", you will remember Val Kilmer uttering those words. Going back even further, there may be a few of you who remember that lovable Huckleberry Hound. The saying "I'll be your huckleberry", is an expression that says I am the right guy for the job; Val Kilmer is willing to go along with the rest of the guys.
Huckleberries are a seasonal treat in the mountains, and as we speak, I have a half rack of baby backs in the oven basting in Wild Huckleberry BBQ sauce. This particular treat is based upon a wonderful experience at a gas station at the base of Tioga Pass on the east entrance of Yosemite National Park. The Mobile gas station is a destination for thousands of bikers who are heading into the park, and they brag about the best ribs in the world. Okay, I will bite. The ribs were amazing, and their secret was huckleberry BBQ sauce. Now, I can grab a bottle of this treat any time I like since we are in the huckleberry territory, but huckleberries are amazing for a lot of other things besides BBQ sauce.
Here is a sweet treat for you, and if you cannot get fresh huckleberries since they are relatively difficult to get, you can substitute some of those luscious, ripe blueberries that I know you can get your hands on. Huckleberries and blueberries are great kissing cousins.
Huckleberry Crisps
6 tbsp. plus ½ cup sugar
6 tbsp. flour
¼ cup rolled oats
¼ cup packed light brown sugar
¼ cup chopped walnuts
1 tsp. lemon zest plus 2 tsp. lemon juice
¾ tsp. vanilla extract
½ tsp. kosher salt
¼ tsp. ground cinnamon
4 tbsp. unsalted butter, softened
4 cups huckleberries or blueberries
2 tbsp. cornstarch
2 tsp. brandy
Crème fraîche or vanilla ice cream, for serving
1. Heat oven to 350°. Place four 6-oz. fluted ceramic ramekins on a parchment paper–lined baking sheet.

2. In a medium bowl, combine 6 tbsp. sugar, flour, oats, brown sugar, walnuts, lemon zest, ¼ tsp. vanilla, ¼ tsp. salt, and cinnamon. Using your fingers, work the butter into the flour mixture until crumbly; transfer topping to freezer to let chill for 30 minutes.

3. In a large bowl, stir together the remaining sugar and salt, lemon juice, and remaining vanilla, along with the huckleberries, cornstarch, and brandy; divide berry mixture between the ramekins. Mound some of the topping over each ramekin. Bake until the berries are bubbly and the topping is browned, 35–40 minutes. Top each crisp with a dollop of crème fraîche, or a scoop of vanilla ice cream.
Recipe courtesy of Saveur
Bears love huckleberries! Hike with a buddy and bear bells. We get these yummy berries mid-August, and they are plentiful along the trails and paths that we hike.
All these yummy huckleberries and the smell of huckleberry BBQ make my mouth water.
Here are some more things that will make your mouth water. These goodies are the result of the Christmas in July 2014 countdown.
RSSDesignsInFiber
Purple and Black Crocheted Multi-layer Flower Brooch with Lavender Crystal Beads or Pendant or Applique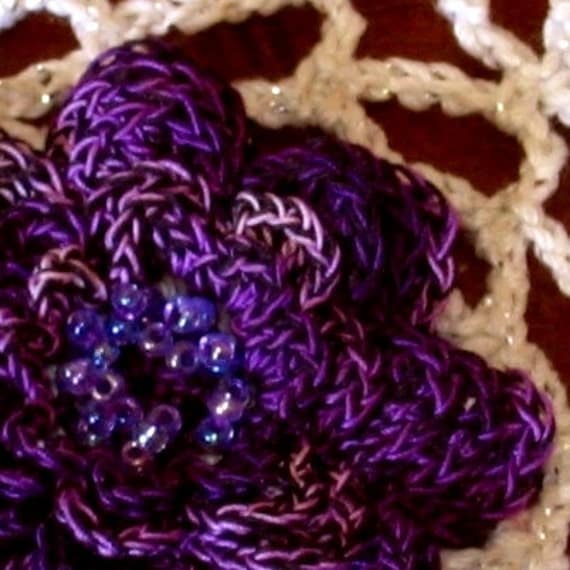 Otto the Little Purple Owl Felt Christmas Ornament
two dot designs
Purple with pink princess crown long-sleeved toddler shirt, 2T - 3T
Hand Knit Old English Letter R Purple Picture Dish Cloth / Wash Cloth
Penguin with Purple Batik Scarf Gift Card Money Holder Ornament
Purple Lampwork Beads Etched Handmade Opaque Glass Silver 254efs
Purple Gold Boho Wrap Bracelet Choker Necklace Hearts Tie-On
Bluemorningexpressions
Purple and Gold Glass Bead Bracelet Swarovski Crystal Lampwork Artisan
adorebynat
Noah's Ark Favor Tags, Personalized
Swarovski Crystal Cha Cha Ring Amethyst Purple Sterling Beaded
KevsKrafts
Peace Sign Dream Catcher with Green Peace Beads Handcrafted from Walnut Wood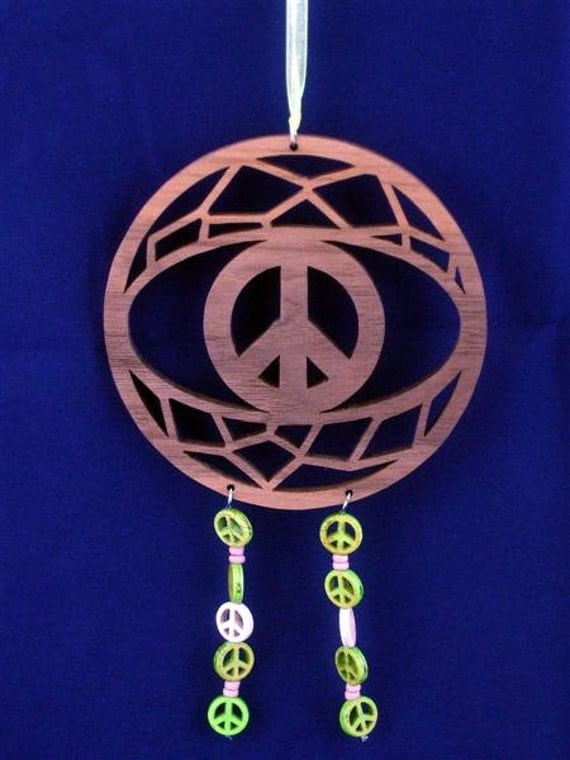 Purple Lampwork Artisan Handmade Earrings Sterling Beaded Jewelry OOAK
Purple and Green Beaded Keychain or Purse Charm with Leather Cord
postcardsintheattic
Antique Postcard Purple Iris Stenciled Brushed Art "Best Wished" Greeting Card 1910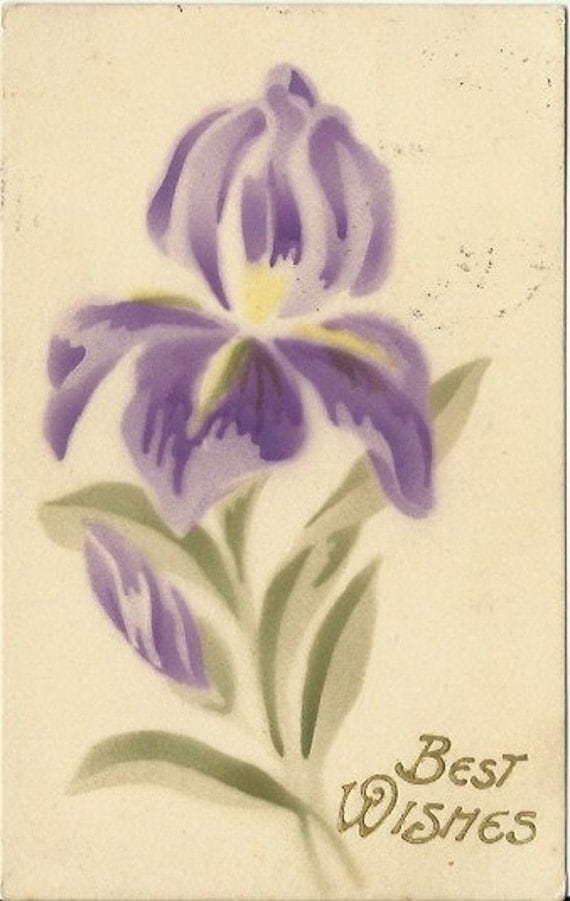 Cloisonne Dangle Earrings, Purple, Silver Birds, Swarovski Crystals
Purple Turquoise Magnesite Chunky Earrings Surgical Steel Ear Wires
Tiff's Glitz
Pretty Pink Princess Earrings
Handmade Beaded Bangle Purple Mosaic Glass Pink Rose Decorative Silver
That's it for our summer break and our Christmas in July 2014 countdown. Hopefully, you had a great break and filled up with some luscious berry desserts!
Enjoy these great gift ideas and shop now for Christmas!
Julie and Blu