Here we come a-wassailing
Among the leaves so green,
Here we come a-wassailing,
So fair to be seen:
Love and joy come to you,
And to you your wassail too,
And God bless you and send you,
A happy New Year,
And God send you,
A happy new year.
To wassail: to drink ale!
This guy here is the "among the leaves so green" part with a bowl of wassail from which you drink and yell "wassail" to your friends. This honey-based drink is served in large pewter or silver bowls. These bowls can also be known as "loving cup" and are passed around the house to all of your guests. Another way to wassail is to bless fruit trees or celebrate the harvest of apples.
The word wassail is derived from an Old English word for "be well". In Saxon times, the lord of the manor would take the time out at the start of every new year to meet with the peasants. He shouted out "waes hael" or "be well" to his people, and they would respond "drinc hael", which was translated to mean "drink and be healthy".
At some point, people began going door to door to offer this greeting to their neighbors. In exchange, they were given drink and food that would normally be reserved for Christmas festivities like mince pie. This exchange was thought to give everyone good luck for the upcoming year.
The ale drink varied from region to region, but it generally consisted of hot ale, spices, sugar, roasted apples and cream.
Wassail has been known to be used to anoint apple trees in an effort to ensure a good harvest. Followed by the scaring off of demons and the raising of the Tree Spirit by shooting off shotguns and rattling pots and pans.
You may commonly see the Holly Man during the Mummer's parade on the Twelfth Night.
Since we're singing and raising a ruckus, let's add sparkly things and holiday dress to the mix and wave our green and reds to all those that we meet today.
Let's go wassailing!
Dog Collar Christmas Bandana
SewAmazin
Celtic Bracelet
SolanaKaiDesigns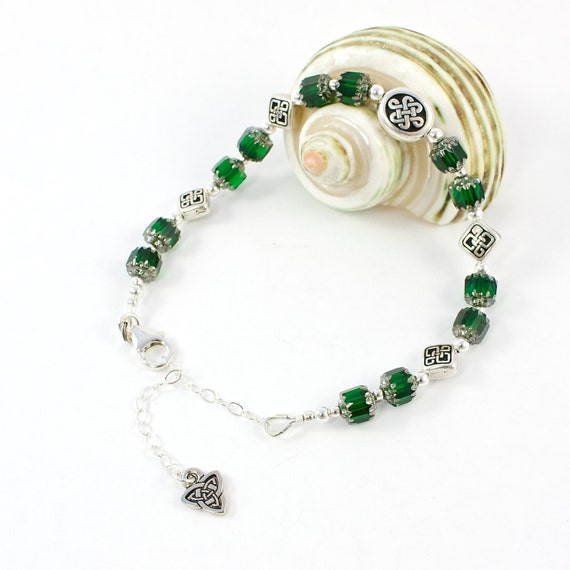 Gingerbread Dog Tag Necklace
BlueMorningExpressions
Holly Bell Christmas Ornament
Kevs Krafts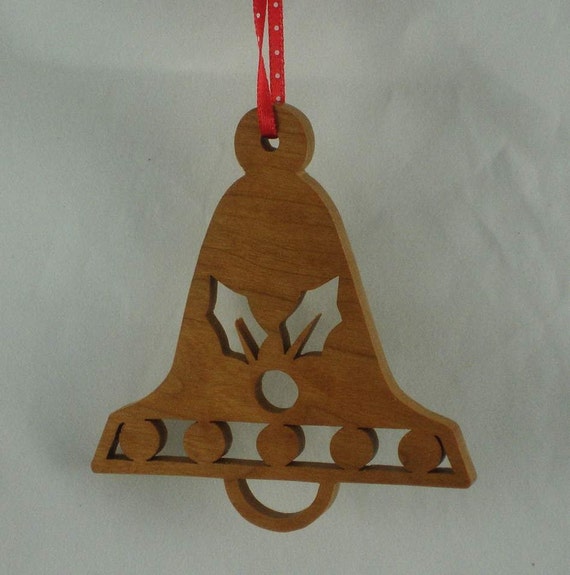 Holiday Gift Tags
AdorebyNat
Antique Christmas Card
ButterflyintheAttic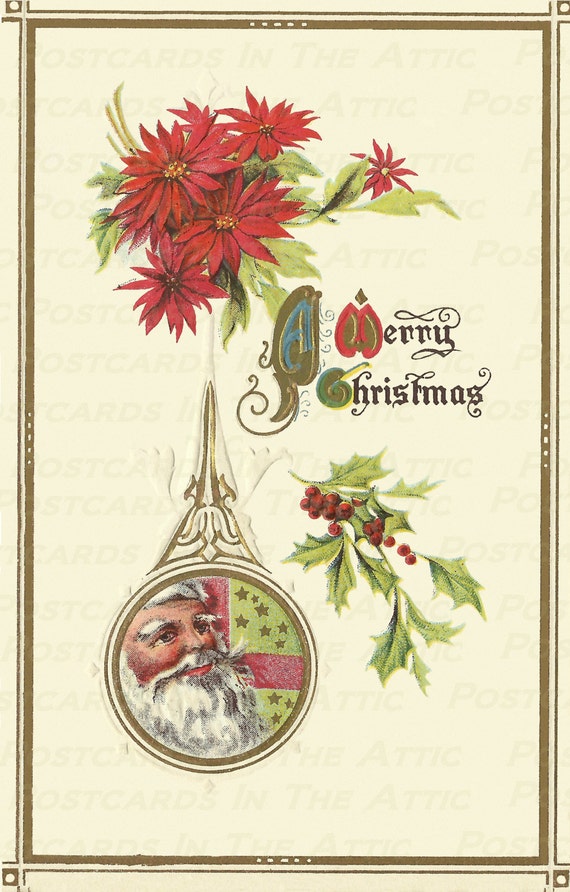 Candy Cane Earrings
PrettyGonzo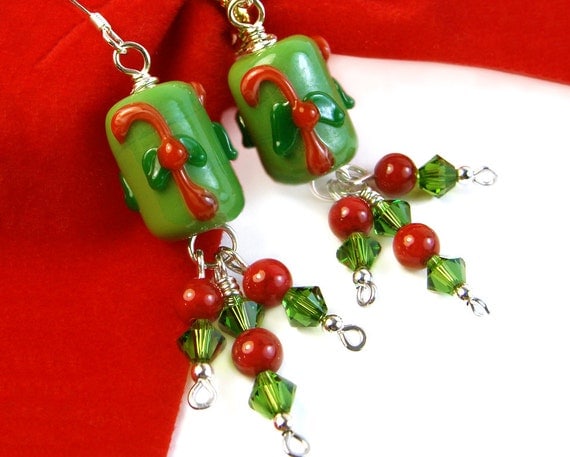 Christmas Beadwoven Bracelet
KatsAllThat
Green and White Dichroic Post Earrings
Umeboshi
Jingle Bell Earrings
The Singing Beader
Green Leaf Charm Bracelet
TreasuresofJewels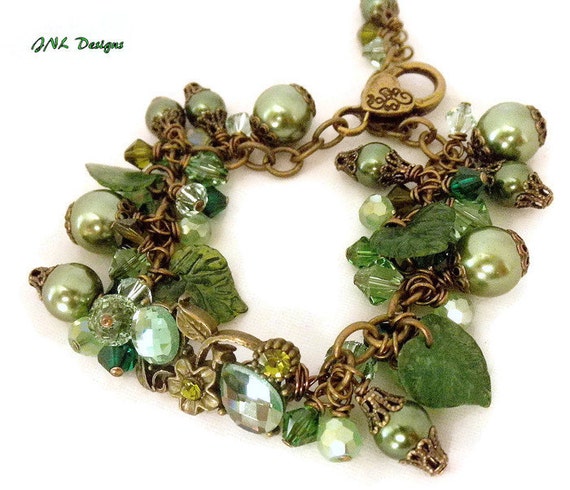 Green Neckwarmer
Jazzitupwithdesignsbynancy
Hand Knit Red Cowl
CathyCreates
Christmas Holiday Bracelet
Diane's Dangles
Red Candy Jade Bracelet
Specialtivity
Niobium Earrings
ElunaJewelry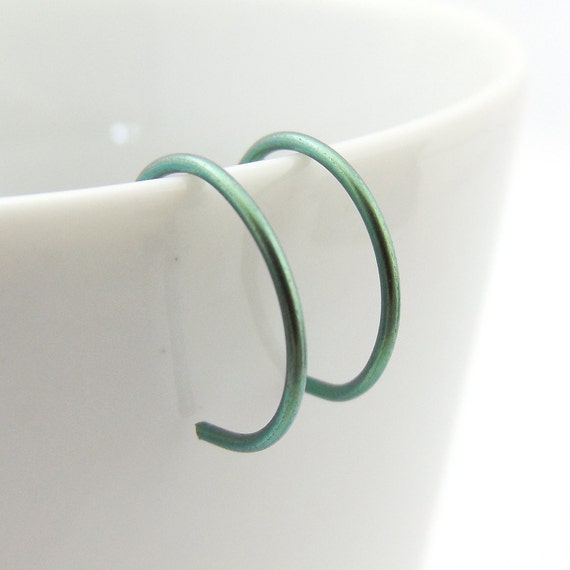 Table Runner
RSS Designs in Fiber
Lampwork Beads
Covergirlbeads
Snowman Earrings
ShadowDogDesigns
Since we've already started drinking this Christmas season, let's commence to shopping!
Enjoy all of these goodies, and if you don't see what you're looking for, you can find more at:
Week 1
All of our handmade designers are ready to make something for you. Just ask them!
Enjoy,
Julie and Blu