When spring rolls around, and Mother's Day, the tulip is starting its journey into the world. I had the great fortune to enjoy Tulip Fest in Washington State in 2014, and from there, I gathered all sorts of gorgeous photos that show off the startling color of these and other spring flowers.
Often the tulip is included in Mother's Day bouquets since they are bright and bold in size and color. They are wonderful showcase flowers.
Rows and rows of red and yellow tulips dash over the hill in this Tulip Fest photo in Washington State 2014. © jcleveland
These darlings of the Netherlands have been cultivated in a huge variety of variations. The variegated patterns that we sometimes see in these flowers started as a result of a virus within the flower in the 17th century, thus creating "broken" flowers.
Tulips wandered into the Netherlands from Asia where they had been in existence for years. It wasn't until the Ottoman Empire that someone other than the Asians noticed these showy flowers. Henceforth: TULIP MANIA struck the world!
They are bulb plants that cannot be grown in all locations much to my dismay. Even with the bulbs hibernating in the freezer over the "winter", they still are not cooperative in Florida. It's potted tulips for us.
The word tulip is derived from Turkish word(s) that translate to "turban" that the shape of the flower closely represents. It is believed that the cultivation of these flowers first began in the 10th century in Persia. The first tulips to be cultivated upon the shores of the United States is thought to have happened in Salem, MA in the 1840s near Spring Pond.
Today, over 3 BILLION bulbs are annually produced for export from the Netherlands.
Since we have been speaking of great, colorful eye candy, here is some more for you. Buy any one of these beauties for Mom. She would really like it if you bought her ALL of them!
Pink with White Flower Medallions Dog Bandana
Hand Knit Fabulous Four Corner Flower Cotton Picture Dish Cloth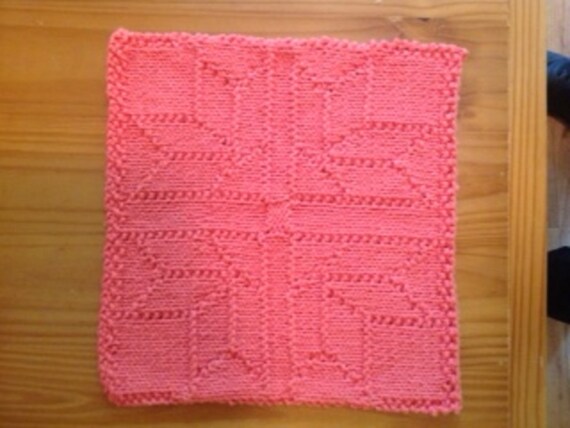 Red And Black Crystal Earrings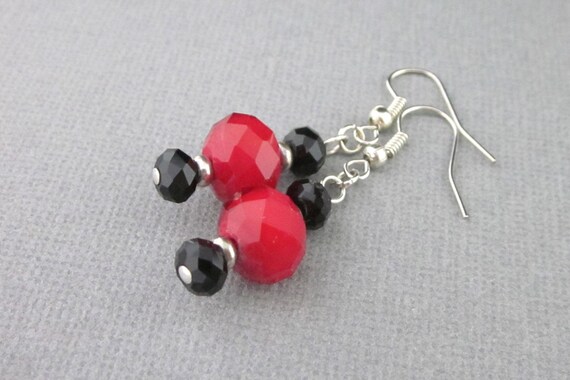 The Scarlet Bugler Canvas Print
Siam Tulip Flower Earrings w Jonquil Swarovski Crystals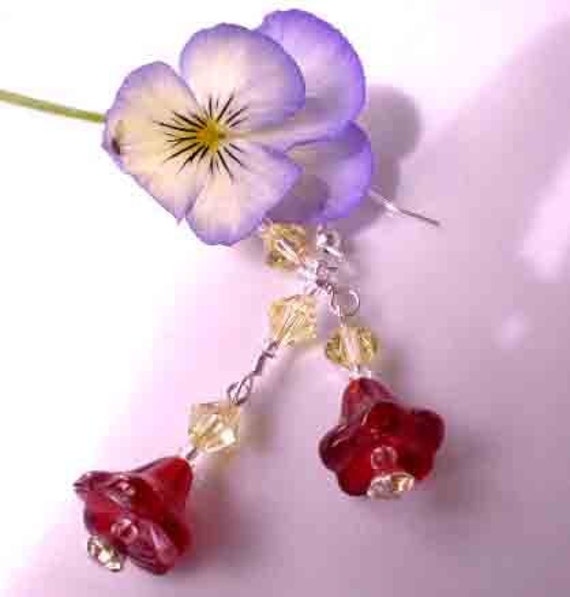 Heart Bead Lampwork Coral Orange Glass Ivory Band Silver Focal 20mm
Red Heart Stud Earrings
Red and White Flowers Lace Doily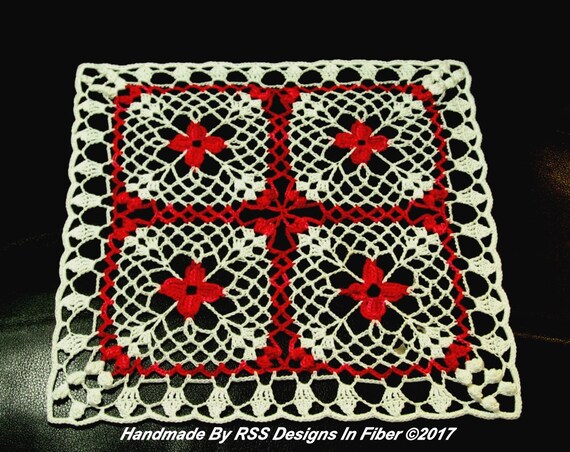 Red Flower Earrings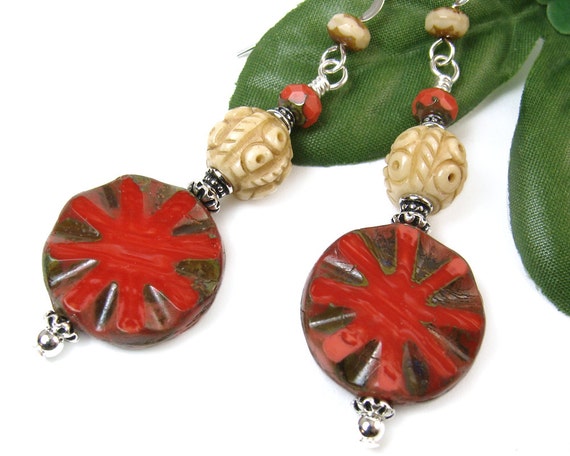 Red Earrings for Women Earrings With Diamonds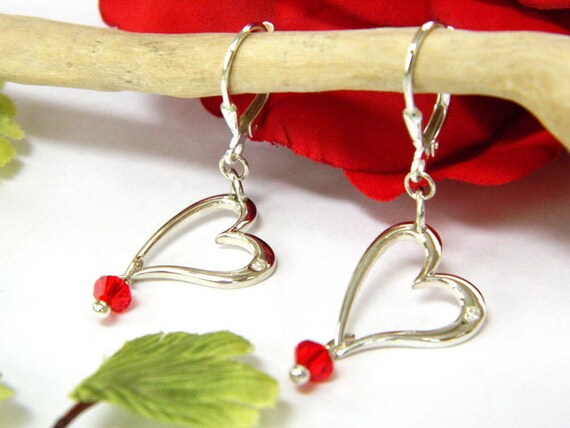 Red Charm Bracelet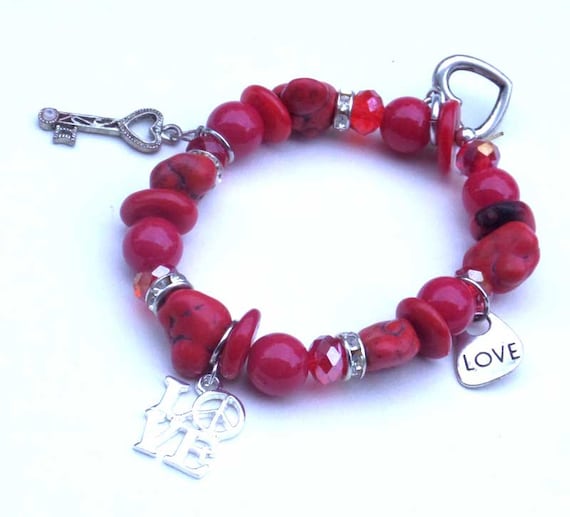 Red Flower Earrings
Czech Ruby Travertine and Swarovski Crystal Sterling Silver Earrings
Hope that you enjoyed these gorgeous creations. If you do not see what you are looking for, contact any of the above artists, and I am sure that they will be more than happy to create something just for you.
If you want to see more, here are some more links:
Enjoy, and share this blog post and all of these handmade items with your friends and family! We handmade artists always appreciate a good share.
Julie