That which we call a rose by any other name would smell as sweet – William Shakespeare
These perennial flowering plants come in over one hundred species and thousands of hybrids and variations.
As breeders have perfected the rose, they have bestowed these colorful garden and cut flower beauties with names that honor some very famous folks. The "Diana" is named after the Princess of Wales, and she has had a number of roses named for her.
There are also variations like the Claude Monet and the Amadeus. The Caesar and the Elizabeth Taylor live together side by side in the garden, too.
The first rose to be named was the Dorothy Perkins after the grower's granddaughter in the 1800s in the United States. The Perkins family is still a huge grower of roses.
Rose is a French word that was borrowed from the Latin word rosa that was borrowed from a Greek word that was borrowed from an Old Persian word that was borrowed from … well, you get the idea. It is thought to have come from the Parthian word wâr.
The rose has a small berry known as the rose hip that has almost been eliminated from the cultivated flowers because it takes up room on the bud, and today's growers want to pack the petals in as tightly as possible. The hip is rich in Vitamin C and the richest of all plant sources. Thrushes and waxwings love the hips, and their droppings help cultivate the wild roses. Rose hips are used in jams and jellies.
The thorns are not true thorns so much as they are considered prickles and are there to aid the rose in its ability to climb over other plants by giving it a way to hold onto them as it vines. The prickles also help keep them from being eaten by animals except for deer who apparently have no problem munching on petals and thorns.
Roses have been cultivated in all civilizations and have been seen in art as far back as the ancient Babylonians. Egyptian tombs have had rose paintings buried within them, and there are records dating back to 500 B.C. of Greek and Chinese gardens being populated with roses.
The breeding of roses begun in the 17th century in Europe with the introduction of the Chinese rose. Empress Josephine of France was a big breeder of roses in the 19th century.
The rose is one of the most popular garden shrubs worldwide, and the rose is available in a variety of colors with the exception of blue. There is no blue pigment in the rose family that would allow breeders to capture a true blue or purple flower. Breeders have introduced dyes into the flowers that offer a blue tint, and with genetic modification, breeders are working on a GMO blue rose.
The rose is a perfect cut flower and the fragrance is found in perfumes and soaps. One long stem red rose is the universal symbol for "I love you".
You will find the rose used symbolically throughout history.
This blooming beauty was found in the garden of Sarah Winchester of the Winchester rifle fame. (Now a new movie featuring Helen Mirren.) I went through the house; it wasn't that creepy. It was rather sad. Sarah's brain did all of her haunting. photo ©jcleveland
While a rose may not come in blue or purple, many of these handmade gift ideas for Mother's Day do. Shop now or forever lose the chance to buy some unique, one of a kind pieces.
Lovely Lavender Bunny Hand Knitted Dish Cloth or Wash Cloth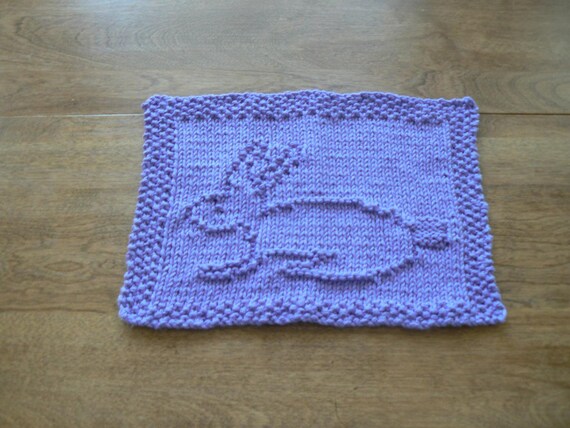 Crocheted Toddler Sweater Lilac Cotton Yarn, Headband, Easter, Spring 4T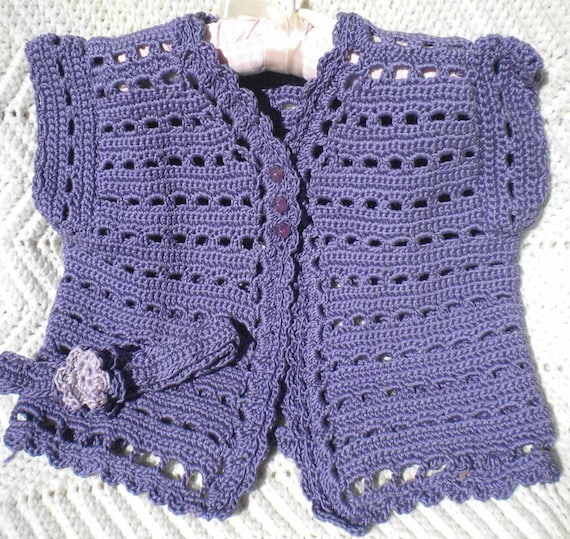 Lavender Heart Beaded with Plum Purple 3D Roses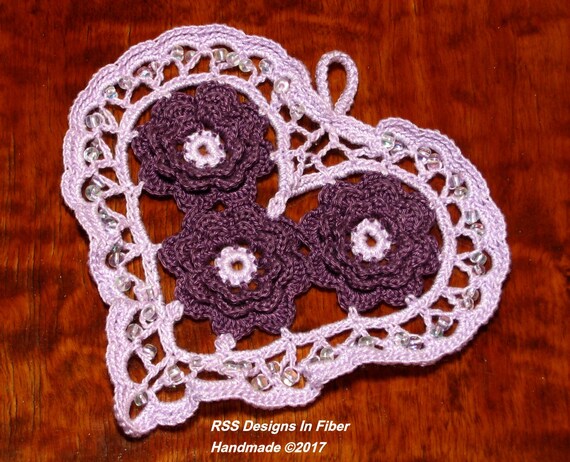 Purple Swarovski Pink Beaded Dangle Women's Earrings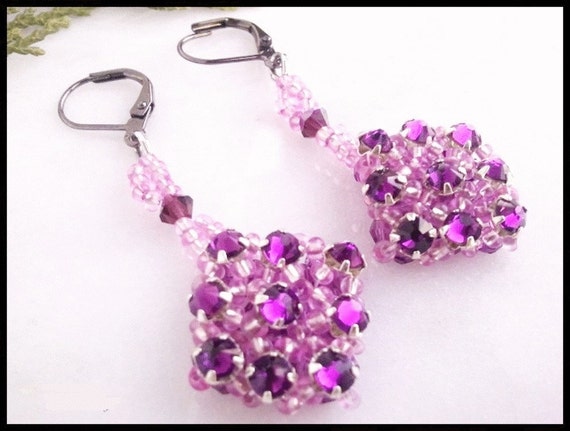 Purple Violets in Green Vase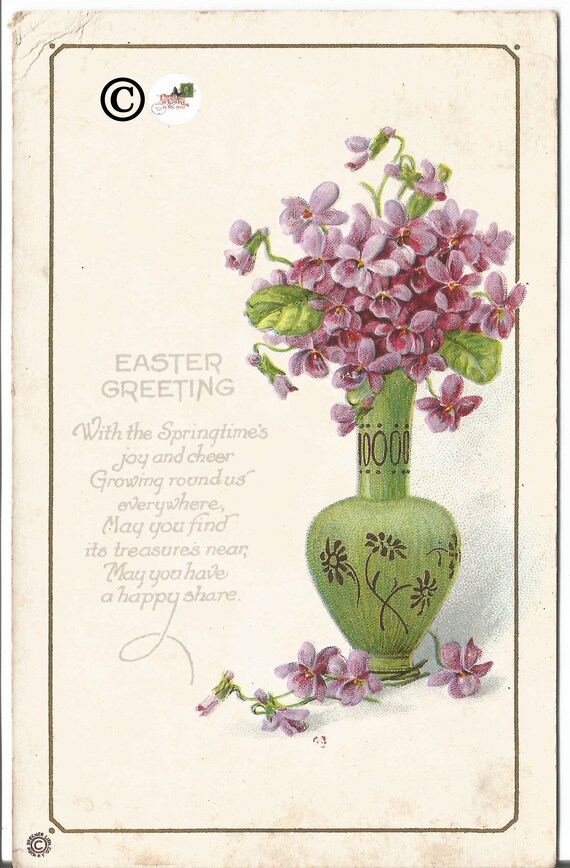 Purple Swarovski Crystal Earrings
Purple Easter Bunny Spring Dog Scrunchie Neck Ruffle
Lampwork Beads EDP Premium Purple Handmade Glass Etched Opaque 254e
Czech Serpentine Cobalt Blue, Turquoise and Gray Black Agate Necklace
Midnight Rainbow Dichroic Fused Glass Dangle Earrings
Pearl Gemstone Necklace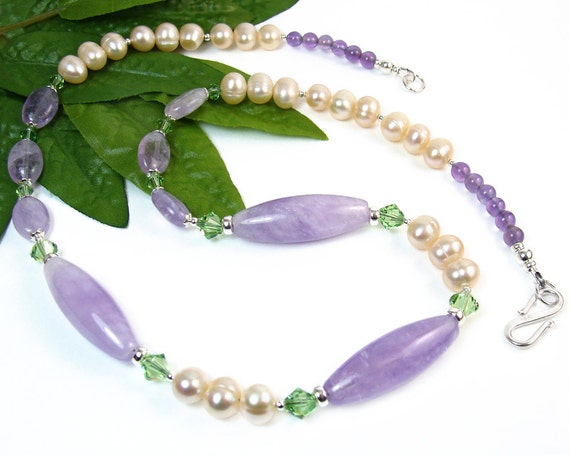 Tudor Cross Necklace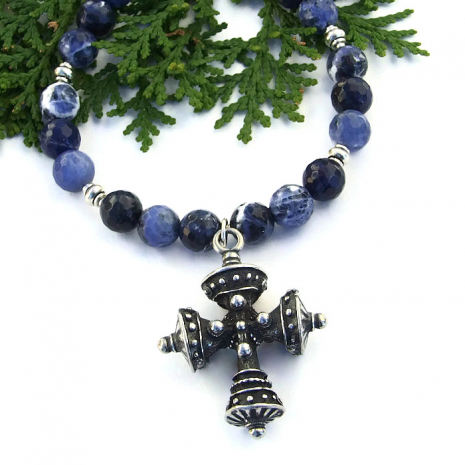 Purple Mosaic Necklace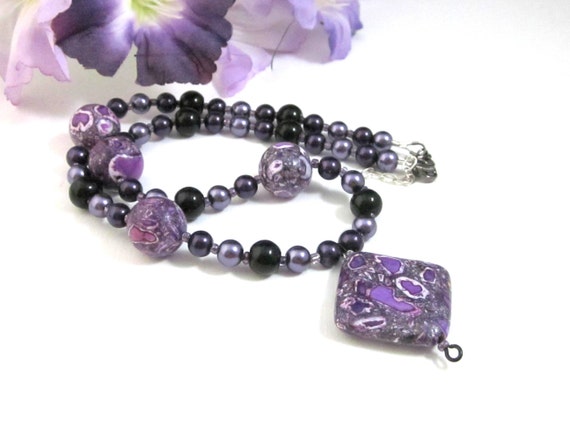 Necklaces for Women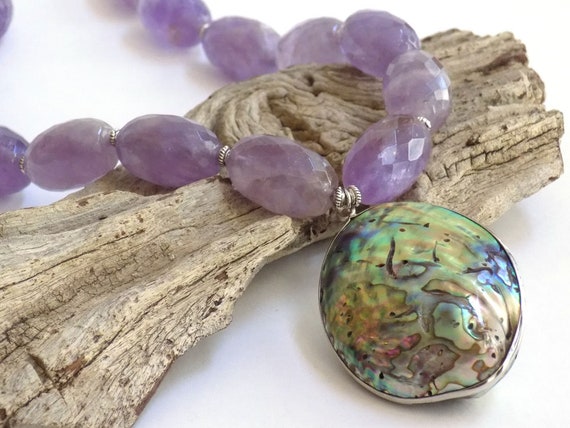 Amethyst Spike Necklace and Earrings Set
MILITARY TRUMPETS SOUNDING FOR FALLEN SOLDIER CHRISTMAS ORNAMENT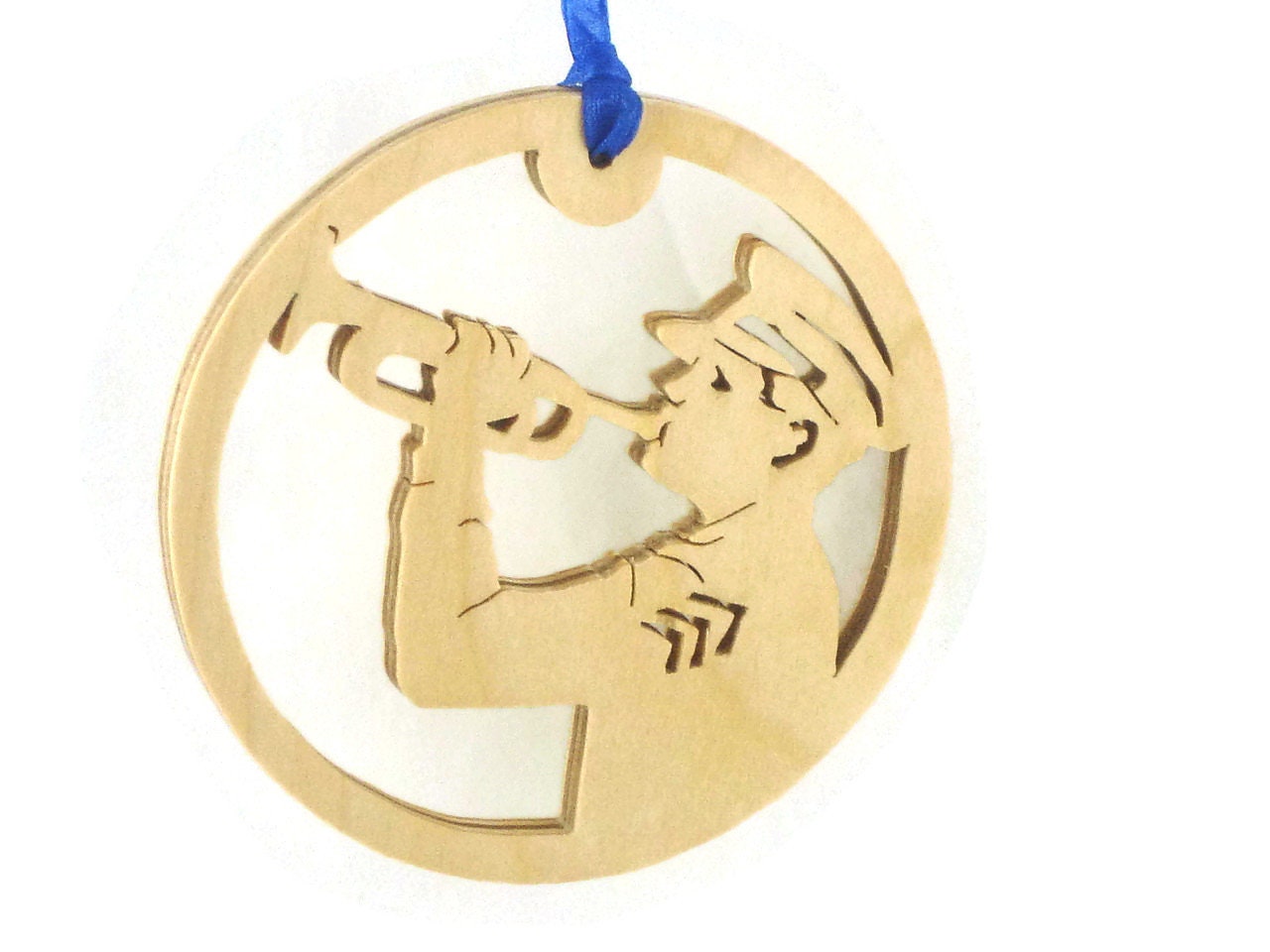 Amethyst Gemstone Nugget White Freshwater Pearl Long Necklace 41 Inch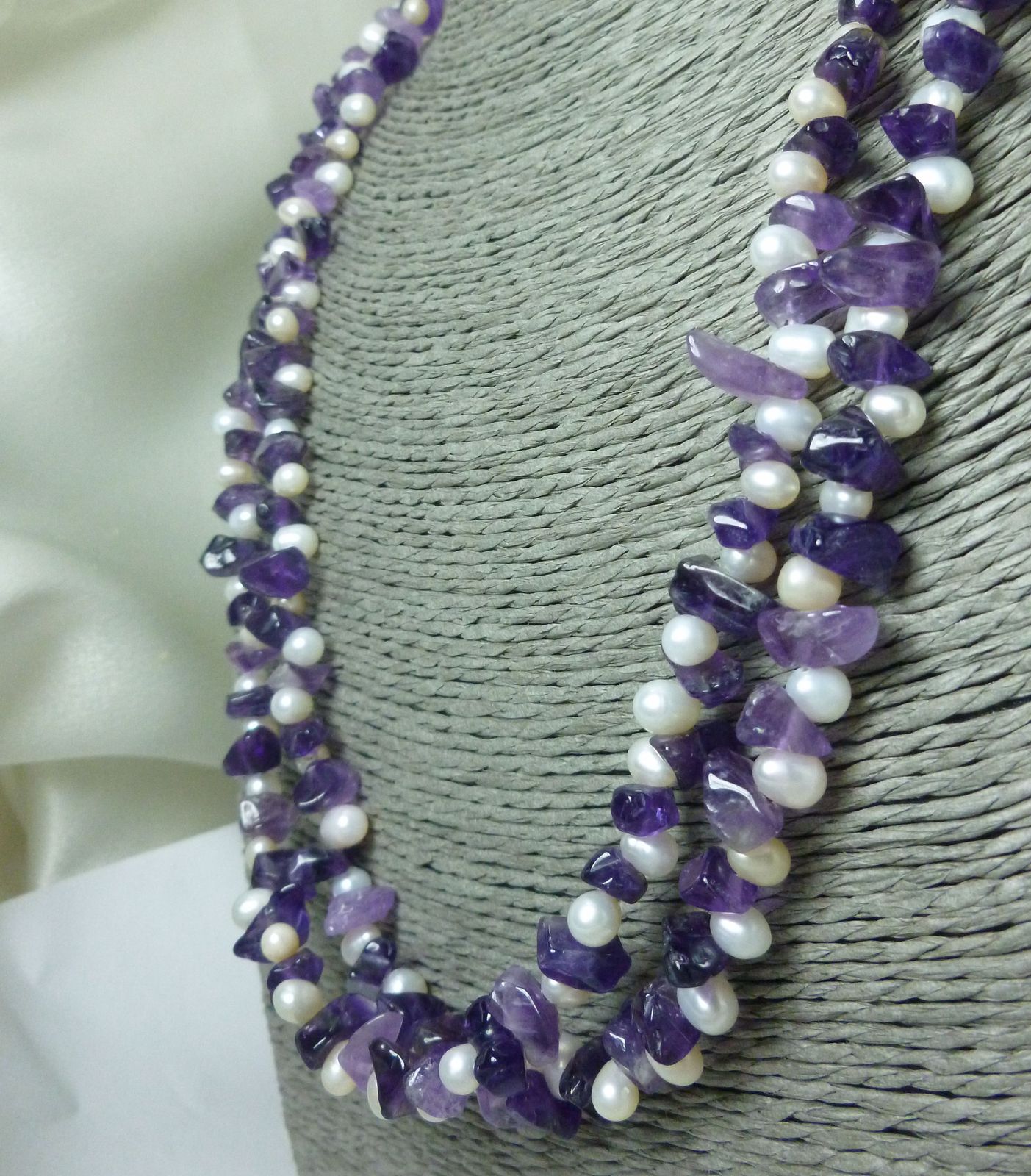 Vintage Violet Amethyst Brass Drop Earrings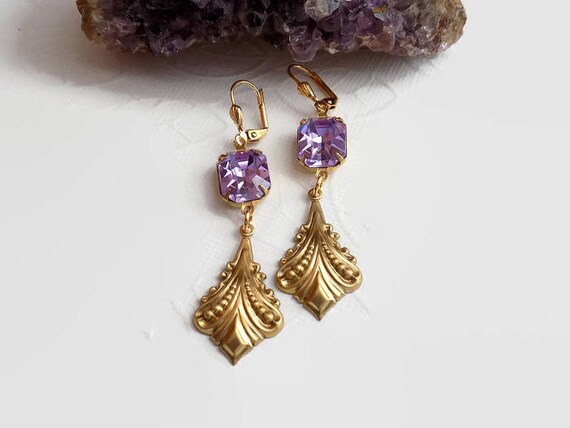 Hope that you enjoyed these gorgeous creations. If you do not see what you are looking for, contact any of the above artists, and I am sure that they will be more than happy to create something just for you.
If you want to see more, here are some more links:
And even more!
Enjoy, and share this blog post and all of these handmade items with your friends and family! We handmade artists always appreciate a good share.
Julie
www.bluemorningexpressions.com