If you want to see a true aster in the United States, you must travel to the alpine meadows in the northwestern Rockies. This is where the true Alpine aster lives. All of the other beautiful blankets of "asters" that adorn the eastern coast of the United States have been reclassified to another flower thanks to the ability to truly breakdown the genetic code within the flowers' DNA.
Since all of our Mother's Day bouquet flowers have some sort of Grecian story attached, it is no wonder that the Aster also has a tale or two to tell.
The tears of the Greek goddess, Asterea are said to have given birth to the beautiful aster. Asterea was gazing upon the heavens one dark and lovely night, and she said, "HEY! There are just not enough stars up there!"
Like a love-struck teen, she flung herself to the ground and cried, and cried and cried. She was so depressed, that she went Goth and painted her fingernails black. And cried some more.
All of those tears became the little star flowers that we know of as the aster to this day.
There are other legends around the aster that include Virgo dusting the Earth with stardust thus creating the aster. It is also the flower of Venus, love's goddess, and it is believed to be a sacred flower of all the gods to the point that they used the aster in their ceremonial wreaths.
There are 180 species of aster that all live in Eurasia with the exception of the Alpine aster.
The aster was used in Victorian culture as a symbol of patience, charm and daintiness.
The aster comes in a host of colors that include:
Pink – Sensitivity and love
White – Purity and innocence
Purple – Wisdom and royalty
Red – Undying devotion
The Chinese use the aster in tea that is said to aid digestion as well as stave off epilepsy and cure a hangover. It is used holistically for coughs, asthma and other respiratory conditions. Last, but not least, if you burn asters, you can ward off serpents! Snake be gone!
Millions of stars can be found in the aster's petals, and every one of our handmade artists are stars in their own rights.
Here are some of their stellar creations that shine as brightly as any star.
Hanging Snowflake Kitchen Towel With Hand Knit Topper and Ties
Baby Blue Heart with 3D Blue Roses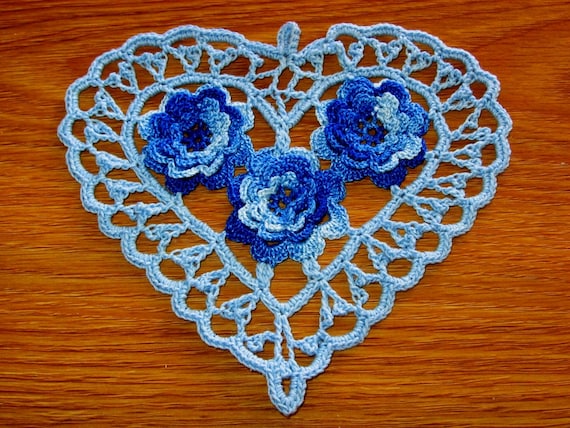 Natural Howlite Sodalite Nugget Southwest Beaded Bracelet 7.5" to 8"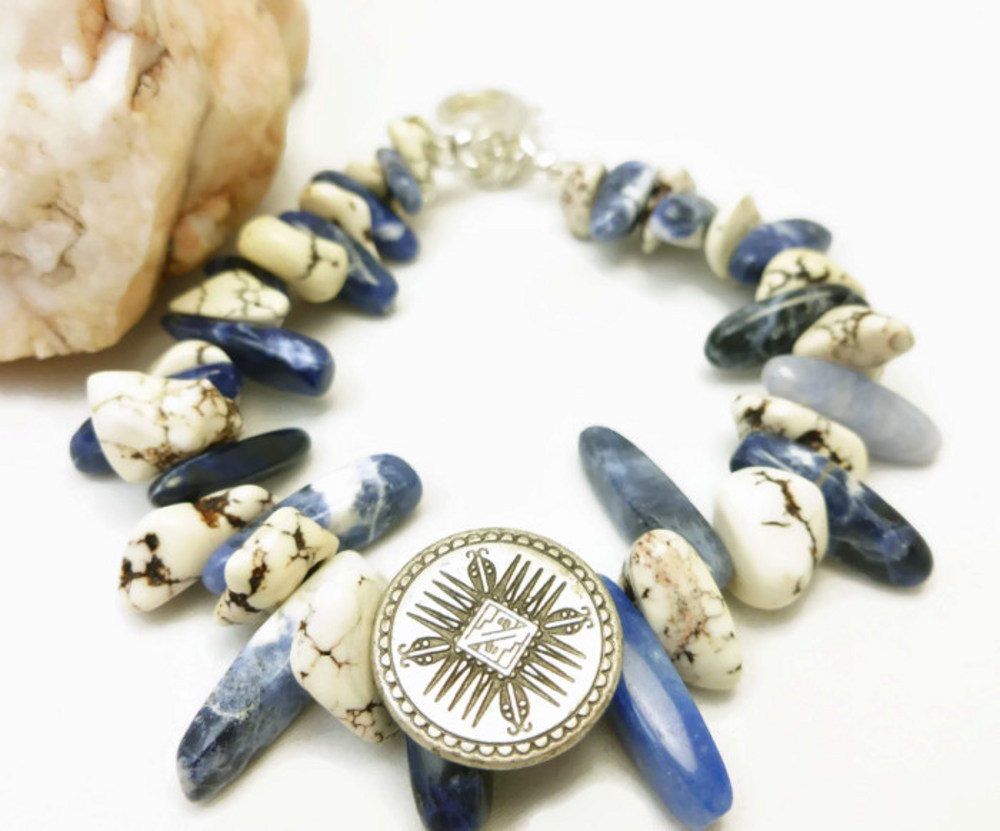 Blue Lampwork Glass Women's Earrings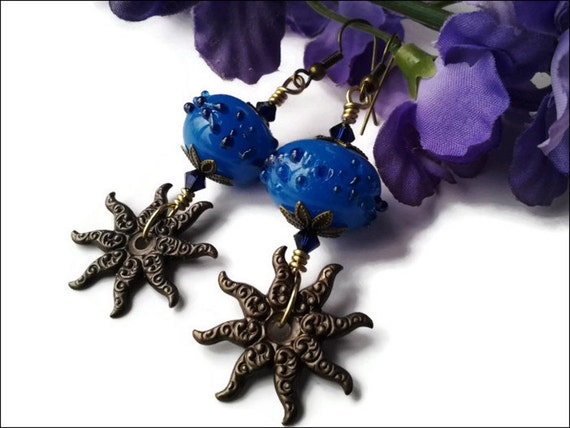 Heart Earrings Clear Swarovski Crystals Hoop Earrings
St. Francis of Assisi Chaplet Bracelet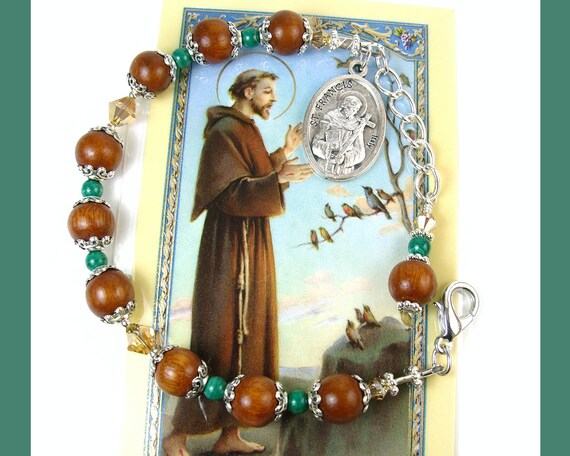 Bell Christmas Tree Ornament with Snowflakes Handcrafted from Birch Wood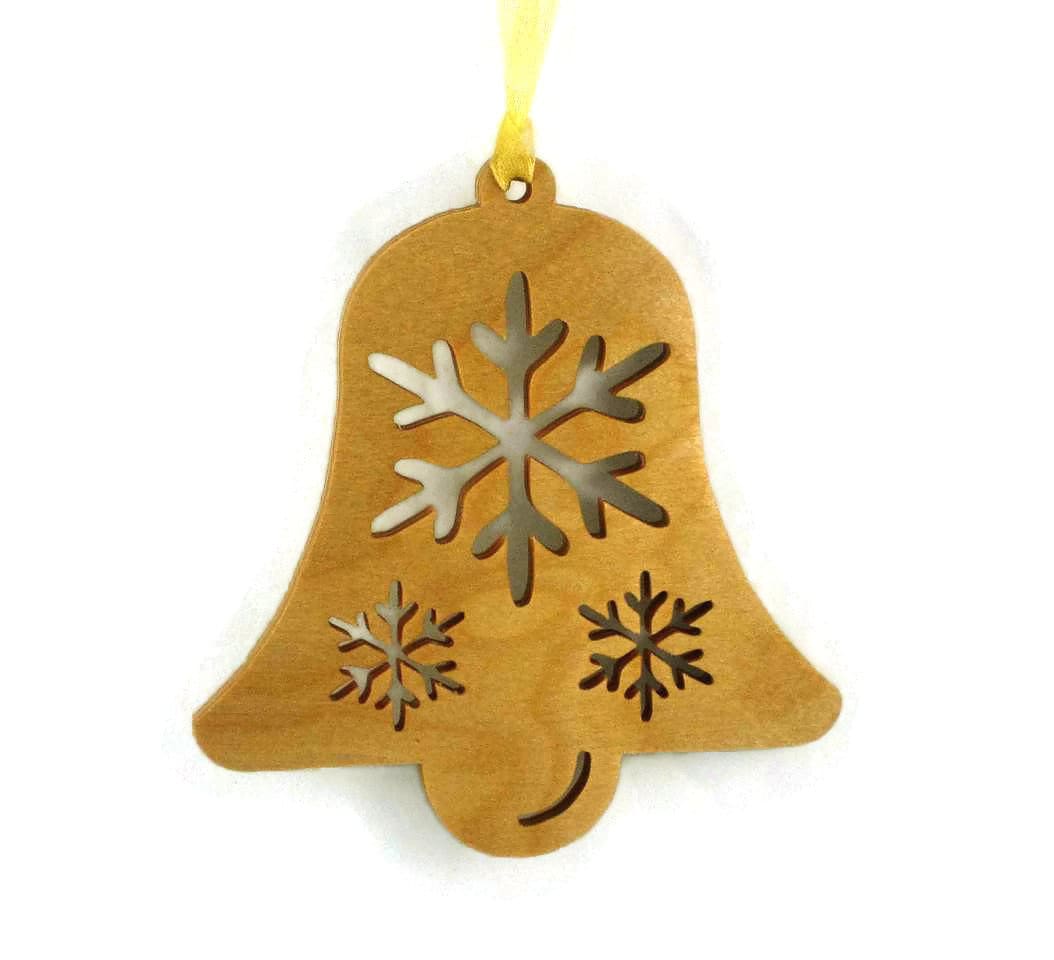 Fireworks and Stars Patriotic Dog Bandana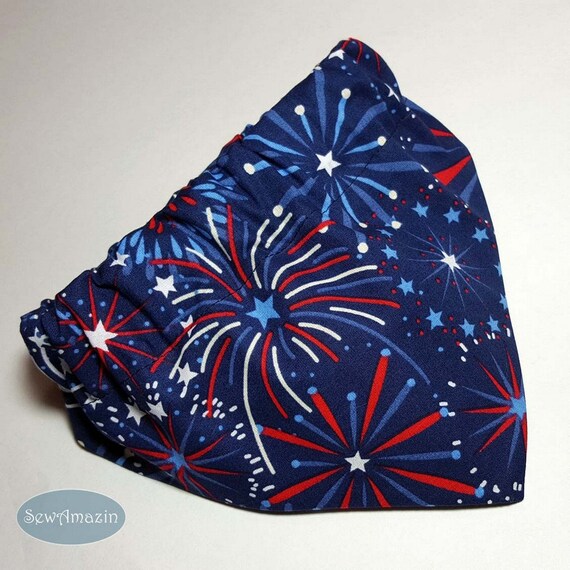 Purple Flower Boho Dangle Earrings with Jasper Gemstones and Glass Beads 3-inches Long
Moon Charm Bracelet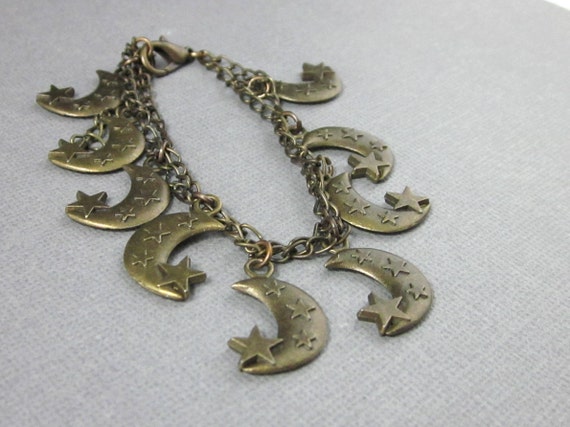 Unusual Orange Vined Business Card Holder with Glass Cabochon and Glue Cip Textured Glass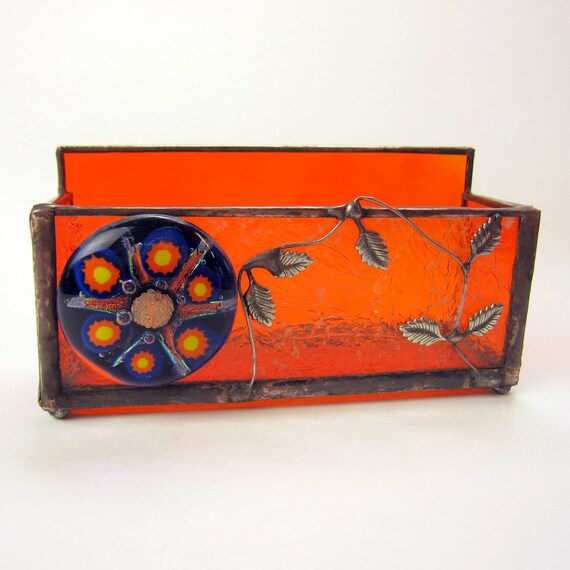 Heart Bead Lampwork Coral Orange Glass Ivory Band Silver Focal 20mm Lg
Rose Quartz Charm Bracelet Gemstone Bracelet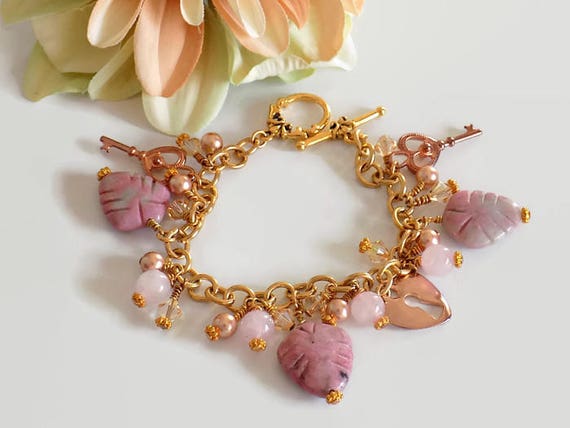 Silver Earrings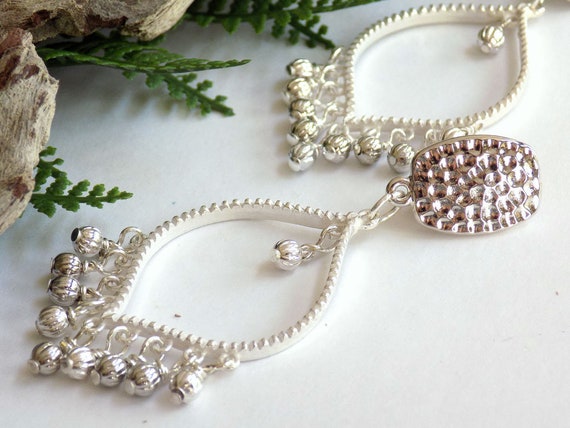 Red Poppy Jasper Necklace with Faceted Teardrop Gemstone OOAK Necklace
Cross Earrings, Red Creek Jasper Southwest Gemstone Christian Jewelry
Hope that you enjoyed these gorgeous creations. If you do not see what you are looking for, contact any of the above friendly and creative artists, and I am sure that they will be more than happy to make something just for your "mom".

If you want to see more of their outstanding works, then here are some more links from which to shop:

Week 1
Week 2
Week 3
Week 4
Week 5
Week 6
Week 7
Week 8
Week 9

And even more!

Tulips
What's in a Name?
The Flowers of the Gods
Kiss the Sun
Consider the Lilies
Keeping Regular Hours
Beautimous Borderlands Botanicals
They Call Him Flipper

Enjoy, and share this blog post and all of these handmade items with your friends and family! We handmade artists always appreciate a good share.

Julie