Wrap up the 'roos and the 'toos, we are going to Australia! Kangaroos and Cockatoos that is.
Following most of the rest of the world in festival traditions, Australian festivals are much like what the rest of the faithful observe for Christmas. The influence of the European Christmas makes the celebrations almost the same. Well, except for no snow, so keep your mittens and hats in your pockets for this trip.
The schools in Australia recognize the holiday and let all the stocking stuffers out for the day.
The influx of immigrants is taking the traditional holiday and putting other twists on it. With all the ethnic influences, the traditions will begin to change in the future to incorporate other national traditions.
Until then, the population of 18 million Australians share the holidays by spending time with family and friends, sharing gifts and eating lots of yummy food. Lots and lots of yummy food. Beach picnics and camping trips are not uncommon ways to celebrate the holidays. It is summer, after all.
A typical feast is filled with seafood, chicken, duck, turkey, deli meats, glazed ham and pasta. A favorite dessert is a Russian delight called pavlova. This is a meringue based dessert named after famed ballet dancer Anna Pavlova. There is a bit of a tussle over whether the dessert originated in New Zealand or Australia, but both countries agree that is was inspired by Pavlova. This dessert has a thin crust and is filled with kiwi, strawberries or passionfruit. It has lots and lots of cream.
Customary and recognizable traditional decorations and rituals are about the same as their European counterparts. There is caroling and greeting cards. There are traditional Christmas Eve services at churches and a mass on Christmas day for the Catholic participants.
The Australian Christmas Bush is a traditional decorative plant used in holiday decorations. This is also their fire season, so many of the members of the fire department are on high alert to wildfires.
The warm weather encourages outdoor candlelight services on Christmas Eve, and a crowd of participants gathering in Melbourne for the service can number into the thousands. This is a televised service, and it is filled with traditional carols and those carols particular to Australia like "
Santa Never Made it into Darwin
" or "Six White Boomers".
Six White Boomers
Early on one Christmas Day, a Joey Kanga-roo,
Was far from home and lost in a great big zoo.
Mummy, where's my mummy? They've taken her a-way.
We'll help you find your mummy, son. Hop up on the sleigh.
Up beside the bag of toys little Joey hopped,
But they hadn't gone far when Santa stopped.
Unharnessed all the reindeer and Joey wondered why,
Then he heard a far off booming in the sky.
Six white boomers, snow white boomers,
Racing Santa Claus through the blazing sun.
Six white boomers, snow white boomers,
On his Australian run.
Pretty soon old Santa began to feel the heat,
Took his fur-lined boots off to cool his feet,
Into one popped Joey, feeling quite okay,
While those old man kangaroos kept pulling on the sleigh.
Six white boomers, snow white boomers,
Racing Santa Claus through the blazing sun.
Six white boomers, snow white boomers,
On his Australian run.
Joey said to Santa, Santa, what about the toys?
Aren't you giving some to these girls and boys?
They've got all their presents, son, we were here last night,
This trip is an extra trip, Joey's special flight.
Six white boomers, snow white boomers,
Racing Santa Claus through the blazing sun.
Six white boomers, snow white boomers,
On his Australian run.
Soon the sleigh was flashing past, right over Marble Bar,
Slow down there, cried Santa, it can't be far,
Come up on my lap here, son, and have a look around.
There she is, that's Mummy, bounding up and down.
Six white boomers, snow white boomers,
Racing Santa Claus through the blazing sun.
Six white boomers, snow white boomers,
On his Australian run.
Well that's the bestest Christmas treat that Joey ever had,
Curled up in mother's pouch feeling snug and glad.
The last they saw was Santa heading northwards from the sun,
The only year the boomers worked a double run.
Six white boomers, snow white boomers,
Racing Santa Claus through the blazing sun.
Six white boomers, snow white boomers,
On his Australian run.
(by the way, a boomer is an adult male kangaroo)
Thanks to Catherine and Seamus for making Blu and I laugh out loud when they shared this!
When it is all said and done, the next day is celebrated with Boxing Day.
This tradition is derived from the thought that employers boxed gifts for their employees the day after Christmas. Now, it is celebrated by cricket. The Australian team competes on Boxing Day, and those who are still in the holiday spirit cheer on their team during the test match. Sailing fans enjoy the start of the Bluewater Classic with the launching of the yacht race from Sydney to Hobart.
All in all, the day is spent playing in the water, basking in the sun and picnicking on the beach while singing about boomers and eating pavlov.
Maybe one of those boomers has put something beautiful under the tree for all the little joeys.
Swirls And Twirls Polymer Clay, Swarovski Crystal Wirewrap Earrings
Hand Knit Plucky Penguin Dish Cloth or Wash Cloth In Blueberry Blue
Royal blue women's plain sweatshirt jacket button opening size 2X-5X
Blue and White Double Yarn Hand Loomed Toddler Hat
Black diamond hand beaded blue glass cabochon Swarovski necklace
Handmade Kyanite Earrings Sterling Blue Gemstone Beaded OOAK Jewelry
edgy aqua blue sea glass earrings sterling silver
Decorator Pillow UNDERSEA GARDEN Quilted and Handmade
Dichroic Glass Earrings, Purple Blue and Black, Dangle, Handmade
Cross Ornament With Inspirational Word Hope Handcrafted from Ash Wood
Crocheted Lace Blue and White Starburst Doily - Holiday Crystal Edging
Tibetan Resin Bead and Turquoise Sterling Silver Dangle Earrings
White Poinsettia on Light Blue Table Runner with Snowflakes
12 Bunny Rabbit Favor Tags for boy
Christmas Stocking - Marvel Comics - Super Hero
Handknit Blue Dog Coat
Blue Lace Agate Sapphire and Silver Beaded Necklace Blue Agate Pendant
TravelingGypsies
Aqua Quartz Heart Beads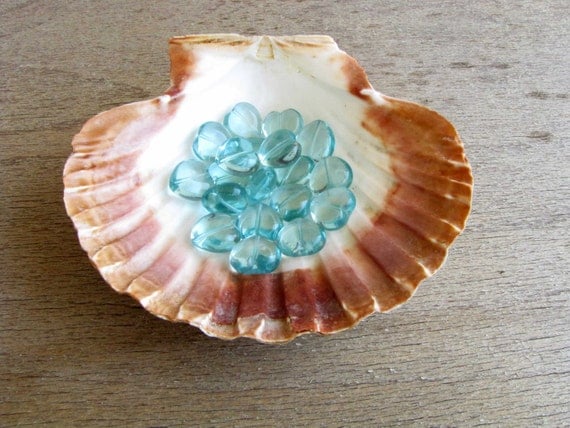 Handmade Any Occasion or Friendship Card Antique Tea Cup Navy White
Knitted Blue and White Super Bulky Scarf
Blue Bead Glass Wire Wrapped Blue Copper Ring
Blue Agate and Pearl Necklace, Silver Chain
ButterflyInTheAttic
25 Die Cut Gift Tag - Handmade Punched - Vintage Children Books - Blue Stormy Seas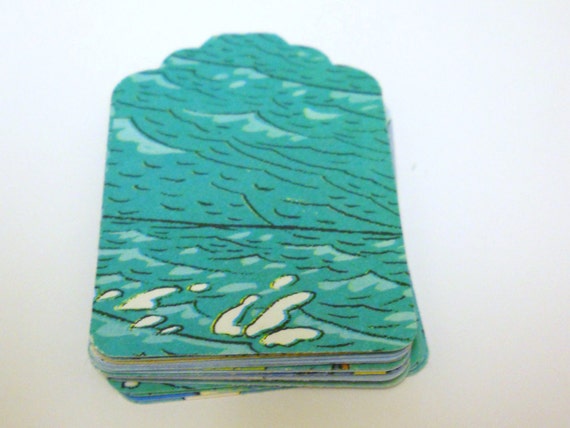 Thank you Note Card Set Blue Snowflakes by ArtBySunfire
Maybe some of these have found their way into stockings and boxes.
Blue Crystal Earrings With Sterling Silver Chain Dangle Wire Wrapped
Spring and Summer Blue Flower Handmade Bracelet
Blue flower Necklace with Swarovski Crystals Polymer Clay Czech Beads
Lapis Pendant, Coral, Crystals, Glass Pearls and Silver Necklace, Blue
Pretty Cobalt Blue Earrings with Dichroic Accents and Sterling Wires
Don't Be Blue Owl Glass Charm Bracelet
Handmade Blue Cats eye gem Mother of Pearl Memory wire bangle bracelet
Dark blue satin pearl bracelet linked sterling silver toggle clasp
Beige and Blue Coconut Palm Wood Rondelle Beads 5mm Set of 60
Blue Aventurine Necklace
Wire Wrapped Blue Crystal Necklace
Kick the sand out of your shoes, stop poking the boomers, finish your beach drinks and climb into the sleigh. We are on our way around the world and leave those beautiful Australian beaches and reefs behind to people singing about Santa and the kangaroos.
Enjoy
Julie and Blu