On the 6th day of December, Sinterklaas leaves his home in Spain and sets sail for a random Dutch harbor. Every year, there is a different harbor that hosts the Sinterklaas and his sidekick Zwarte Piet. If they land in the Amsterdam harbor, they will say "hey" to the queen. When he hits the shores, all the church bells ring, and he trades a boat for a large white horse from which he leads a parade. Children will put out carrots and hay for Sinterklaas' horse. Preparations for the arrival of Sinterklaas starts in the last few days of November.
Our Santa Claus is a derivative of Sinterklass, who is a red robed jolly character. He is clothed in his bishop's robes. The 6th is St. Nicholas Day, which is where we get the interchangeable St. Nick and Santa.
The children of Holland put their clogs and shoes out on the 5th where they hope they receive toys, fruits, nuts and other goodies. Zwarte Piet is in charge of punishing bad children with coals in their shoes and a swat on the backside with a switch. He has been known to chase children with a stick. Black Pete as he is known in English is given the task of being a helper to Sinterklaas who is charged with entertaining the children when Sinterklaas arrives. However, his roles have changed over the years. Originally, he was charged with punishing the bad children. Today, he is a helper who also delivers sweets. My DH spent a few childhood years in Holland; Zwarte Piet did not deliver sweets in the 1950s. He was still beating children in the 50s.
Sintkerklaas in a traditional bishop robe, while Zwarte Piet is dressed in Spanish attire.
On Sinterklaas Eve, there are parties that are filled with treasure hunts. The children, and a few adults, follow riddles and clues to find their presents. The gifts are hidden and disguised as much as possible. Like a small book in a large box, or a gift hidden inside of a vegetable or pudding. These games are accompanied by biscuits, cookies and other treats. This celebration is a wonderful time for all. On St. Nicholas Day, people exchange Secret Santa gifts. The people draw names and they are charged with presenting a gift that will aid the recipient with their hobbies. The gifts are secret, but the giver can include a poem that may offer up a clue about the giver, but the purpose of the gift giving is to keep it all fun and secret. It is supposed to be for the children, but it can spill over into adult fun.
There is a second Santa that shows up on Christmas Eve for some children, but this is not their traditional fat man, he is more western.
Christmas Day is filled with church services and family meals. The gift giving is done, now is the time to worship. The Christmas story is told in the afternoon of Christmas Day, and there may be some remaining gifts for children.
The Dutch decorate their homes with Christmas trees and other decorations. Their bosses will give them a hamper with food and a personal gift that has the company logo on it. It can be a serving platter, a book or anything else of value.
The typical Christmas meal will consist of shrimp, salmon, eel, stewed meat or poultry and seasonal veggies. They serve wild boar, duck, turkey or venison. The desserts are spectacular and can be adorned with fireworks that really make the dessert explosive. They like fried ice cream. If there is no time for one person to create the meal, it has become increasingly popular to set up a buffet or to go to a restaurant.
Mid-winter Horn Blowing
The farmers begin blowing their horns starting on the fourth Sunday before Christmas. This continues until Christmas Eve. Every morning at dawn, the farmers use horns fashioned from the wood of an elder tree and blow over a well. This sound is to signal the coming of the Christ child. Apparently, it takes a lot of skill and practice to actually get the horn to sound.
Enjoy a little horn blowing
A popular bread served on Christmas is Kerstbrood or Christmas bread. Another bread, Christmas stollen, is served as well. This bread is filled with raisins and currents. There are plenty of almond pastry rings, chocolate pastry rings and marzipan. Lots of pudding and hot chocolate is on the dessert menu.
Dutch almond butter cake Boterkoek
Dutch cookies
These are not secret gifts, but with a little imagination on your part, you could get any one of these gifts hidden in pudding.
Moonlit Chrysalis Dichroic Fused Glass Iridescent Pendant OOAK
White Wedding/Prom Pearl and Swarovski Crystal Hand Beaded Necklace
Sparkling White Heart - Irish Crocheted Lace - MultiLayer Roses 6 Inch
Pretty Purple Snow Girl Gift Holder Gadget Case Stocking Stuffer
Whoo, Whoo let this large owl in your house - 46 in Owl Rug - Handmade To Order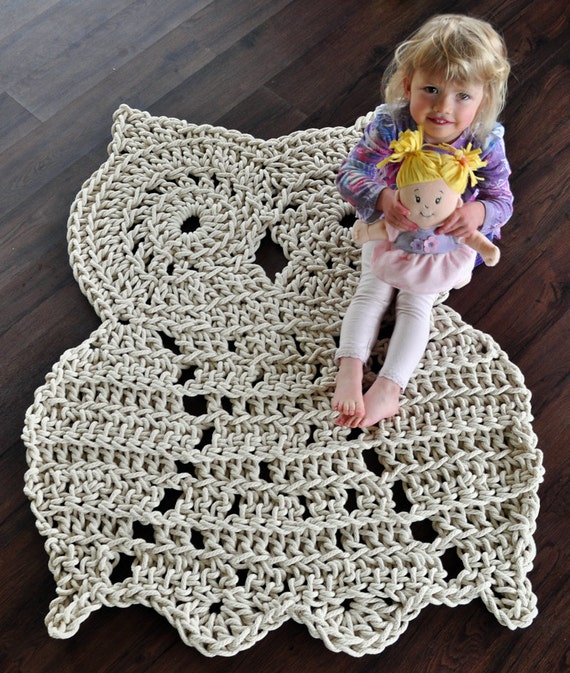 18" White 9-10mm Cultured Pearl Necklace
Clear Quartz Necklace Cream Ivory Howlite Butterfly Stones Antique
Multi-strand Beaded Bracelet in Pale Sage Green and Silver
Hand Knit Kitchen/Bath Cloth
Flower Nightlight, Bouquet of Pink and Green on White, Fused Glass
Get Well Wishes Simple Flower Handmade Greeting Card Purple White
Cream Soup With Under Plate Krautheim Selb Bavaria White w Gold Rims
Handmade Polymer Clay Brown Yellow Beaded Bracelet Green Glass Pearls
Black Steel Heart and White Pearl Earrings
Antique Postcard Beautiful Swans Swimming on a Lake with Lily Pads - Pond - 1909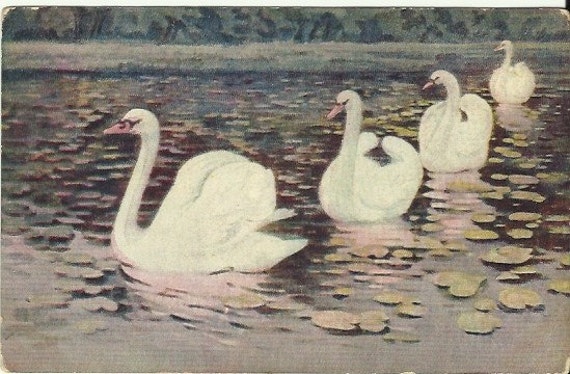 Bridal Fascinator - Head Piece - White - Beaded - Sequins
White Pearl Amethyst Necklace Earrings Set Swarovski Wedding Prom OOAK
Rustic Natural Magnesite and Copper 19 inch Gemstone Necklace
Gnome Nature Friend Birthday Party Invitations - Set of 8
Handcrafted Stocking Bulb Christmas Ornament White Ash Wood
White Beaded Flower Earrings
Crocheted Snowflake Ornament
Exquisite Handmade White and Crystal Watch Bracelet
Etched White Lampwork Beads Handmade Opaque Glass Matte Silver 204efs
Faux Pearl & Silver Crystal Faceted Earrings .Pierced Leverback
Light Green Necklace with Prehnite Slabs and Black Crystals
White Marble Heart Mothers Day Earrings Handmade Pyrite Unique Jewelry
White pearl cha cha cluster ring fire polished adjustable handmade
Greeting Card Your the Best! by ArtBySunfire 2701510 135
Fine Jewelry, Pearl Earrings - Silver Daisy Flower and Pearl Dangle Earrings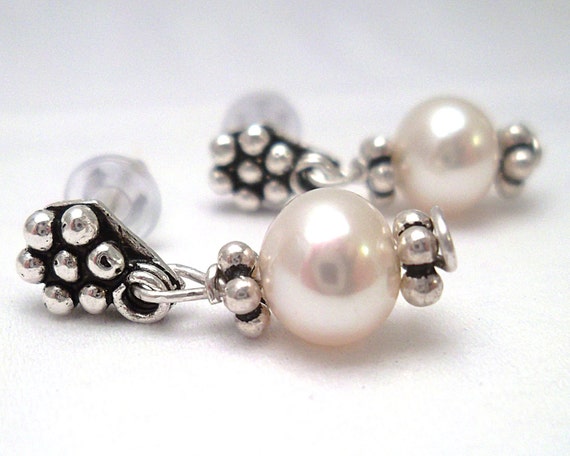 Carved Jade Rose, Onyx Beads on Bronze Earrings, Gold-filled Ear Wires
White Daisy Glycerin Soap Flower Handcrafted in a gift box
Snow Covered Bird House on Blank Photo Note Card Fresh White Snow Nature Photography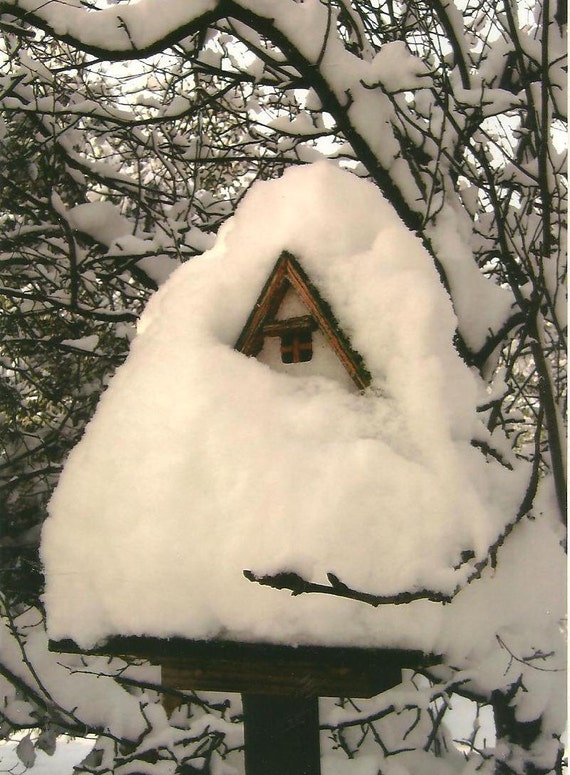 White Cats Eye Nugget Pendant Necklace
White and Cream Poinsettia Table Runner with Green and Silver Squares
Cream Lace Hand crochet hairband White flower Purple Crystal head band
Maybe we should not put any of these gifts in this pretty pudding, but the idea is really cool none the less.
Gather up all your Secret Santa gifts and finish your hot chocolate, we are off to the next adventure.
Enjoy
Julie and Blu