The biggest celebration for the Irish is Christmas. This starts on the 8th of December and continues until the 6th of January. Since Ireland is predominantly Catholic, the majority of the celebrations surround the Catholic Church and their holiday calendar. The Christmas Eve and Christmas Day mass is widely attended, and there are prayers said for the dead while the graves are decorated with wreathes of holly and ivy. They light candles to show Mary that there is room for her and Jesus in their homes, and they focus on the crib as the main part of their decorations.
The Irish celebrate St. Stephens Day, which is the day after Christmas and is the equivalent to Boxing Day. The gifts are given to the employees and then everyone enjoys a day of horse racing and football. The Wren Boys Procession takes place on St. Stephens Day. This is a traditional walk around town carrying a long pole with a holly bush tied on the end. Originally, they would hunt and kill a wren and put him in this holly bush, and then walk around from house to house singing about the wren. They would dress up in homemade costumes and may be accompanied by harmonicas or accordions.
'The wren, the wren, the king of all birds
On St. Stephen's day was caught in the furze.'
They also asked for money. For themselves.
The wren is the smallest bird in Ireland and has the loudest voice. The little wren is the king of all birds, and it is said to have boasted that it flew higher than an eagle. Mainly because it was perched upon the head of an eagle when it took flight.
Wrens were often hunted during the medieval times, but now, they no longer stick a poor wren in the holly bush when they go singing about town.
The Wren Boys
San Nioclás brings presents to the children on the 6th of January, which is Little Christmas in the Irish tradition.  Santa is said to enjoy mince pie and a pint of Guinness rather than cookies and milk. Children place sacks out for their gifts.The 6th is the Feast of Epiphany, and the men cook while the women have the day off. The women will take the day off to gather with their friends and chat, have tea, sew or just relax. Tea and cakes go a long way on the 6th.
The Puritans took hold of Ireland in the 17th Century and completely cancelled Christmas because they deemed it a waste and vulgar. While it was banned, there were soldiers that were given the task of going from home to home to make sure no one was enjoying themselves during this time of the year. King Charles II had more of a sense of humor, so when he was crowned king, he lifted the ban on the celebration and things went back to where they were before the Puritans had Cromwell at their bidding.
Purify the Soul
The Christmas Whitewashing is the time of the year that the farmers go through and whitewash their fences, homes and barns in an effort to start fresh. The Catholic Church did this symbolically by purifying their souls and waiting for Christ. This is a new year type tradition where all will start the new year without blemish.
Whitewashed cottage
The celebration of Christmas in Ireland is much more of a traditional religious ceremony rather than frivolous and fun. This is due to the religious nature of their nation.
Christmas Food
The women bake seed cake for each person. They also make a pudding for each day of Epiphany. The Christmas Eve meal is served and then the table is wiped clean before it is set again. This second setting includes a loaf of caraway seed bread and raisins, a pitcher of milk and a lighted candle. This table is set for Mary, so that she would have food and shelter. The door is left unlocked in order to offer room for Mary and Joseph, or any other traveler in need of shelter.
Christmas pudding with the lighted candles for Mary. Traditionally, the candles must stay lit until someone named Mary puts them out.
Mince pies and Guinness – Santa's idea of a feast
All this celebration is not complete until you add gifts to the mix. Maybe you can find something in these lovely gifts that would bring a smile to the face of someone you love.
Handmade Custom Made Cotton Pewter Grey Lacy Bracelet/Cuff
Embroidered Horse Head Hanging Dish Towel With Hand Knit Button Topper
Id Lanyard in Pink and Grey Zebra Gemstones with Chain, name badge 326
Handmade Pearl White Lampwork Glass Bead Earrings Dorado Swarovski Crystal
Antique Brass and Gunmetal Metal Twist Bracelet with Magnetic Clasp
Dichroic Fused Glass Lightning Bolt Pendant w Matching Dangly Earrings
Grey Darker Freed MEGA 50 Charm Bracelet
Golden Gate Bridge in Fog, San Francisco, California, Art Photograph
Western Horse Dream Catcher Handcrafted from Oak Wood
Set of 50 Vintage 1979 Russian Language Flash Cards "Vis-Ed" Study Aids
Seed Bracelet with Silver Metal Beads, Labradorite, Jasper, Leaf Charm
Natural Anise Licorice Handmade Artisan Soap black and white swirl
Personalized Pink Elephant Favor Tags for Baby Girl Shower Party
2014 WALL Calendar A Year on the Farm 12 different full color photos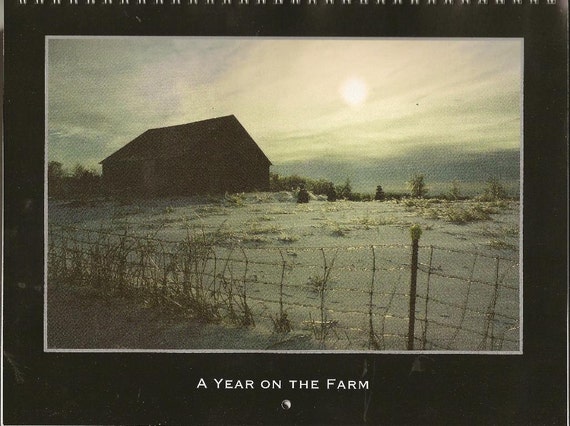 2 Color Custom Softball Vinyl Decal Your Name, Team Name and Number
Himalayan Dragon Vein Agate Pendant Necklace with Vintage Beads
Pink Laguna Lace Disc and Swarovski Bicone Bracelet
Simulated Granite Diamond Wire Wrapped Granite Earrings Polymer Clay
Etched Beads Light Gray Handmade Lampwork Opaque Glass Matte SRA 248e
Rainy Day Smokey Grey Earrings Glass Beads Gray Lever back
Rustic Trilobite Handmade Earrings Czech Glass Coral Beaded Jewelry
Square Hematite Gemstone Fine Silver Dangle Crystal Earrings
Dove Gray and Blush Pink Crystal Necklace with Artistic Jasper Pendant
Quilted Wall Hanging w/ Sunflowers, Gourds, Cat, and House on Hill
Ornate Lily Flower Doily - Handmade Vintage Style Crochet Art - Filet Crochet
25" A+ 12mm Grey Shell Pearl Gemstone Necklace
Dark gray beaded bracelet hematite small size 7 inch graduated
Relaxed: ooak original black and white charcoal on warm gray grey

Gray Heather Lace Hand knit extra long soft Lion Brand Yarn Scarf
Raise a pint of Guinness in fare thee well ,and let us be about our journey. We only have two more stops and so much more to see!
Enjoy
Julie and Blu