From the 17th of December until the 6th day of January, Christmas is celebrated throughout the regions of Italy. The first eight days of celebration is the Novena, which consists of days of caroling and door to door good cheer from children of all ages. It may be accompanied by shepherds and their musical instruments or simply poetry reading from children. Novena is a Catholic term that means nine, and it represents dedication to the church. The readings and songs are derived from the Catholic prayer books. The original novena was derived from the Greeks who observed nine days of mourning after the death of a loved one. It later was incorporated into the church as a tribute to the church of Acts where the apostles and Mary prayed for nine days after the Last Supper.
Novena as it is expressed here is the anticipation of the arrival of Christ that will be ended with a large feast.
Eight days prior to Christmas, there are musical celebrations in the homes of carpenters, and there are musical tributes played at the Shrine of Mary. This is the heralding in of the church services that happen before Christmas in the Catholic Church. At this time, the children dress up as shepherds and go back to caroling. They are given money to buy Christmas presents from the homes that they sing at.
Twenty four hours before Christmas Eve, there is a fast that will last until Christmas Eve, which will end in a feast without meat. The Feast of the Seven Fishes – cenone – is celebrated on Christmas Eve, and it is considered a way of paying penance by fasting from certain foods. The meal is served late in the evening, and the participants wait for the arrival of Christ at midnight.
Cenone can be filled with seafood, eel, mushrooms, truffles, clams, linguini, foccacia, seafood pie, tuna, soups and octopus stew. The Feast of the Seven Fishes can be interpreted as the Seven Deadly Sins, the Seven Sacraments or other interpretations depending upon the region the meal is being served. There is also a lot of deep frying going on on Christmas Eve in the Italian homes. Followed by desserts of Christmas cookies and pastries.
Seafood Soup
Italian Christmas Dinner
The Crib
The Italian Christmas celebration would not be right if it did not include a nativity scene of some sort. The presepio is the centerpiece of the celebration. It depicts the traditional manger scene, but goes on to add more non-traditional figures to the crib. This can include other figures, animals, scenic pieces, trees and angels. The figures are highly detailed and usually handcarved.
There is great care in creating the crib or ceppo for the holiday, and some have very strict rules about how it will be created. The traditional method is to design it on a triangular piece of wood and add the Holy family. Then build a wooden frame with a pyramid several feet high that will become home to paper, pine cones, glitter, flags, ornaments and small trees that represent the Christmas tree. There may be a tree for each child in the family. Some presepio will have candles on the corners that will be lit. The wooden frame will be held up with shelves that will house gifts, candy or anything else that the family wants to add. There will be a star or a small doll that is hung at the apex of the frame. The triangle is a the forerunner to the Christmas tree and is known as the ceppo, which means Tree of Light.
A presepio.
A ceppo with a pineapple on top. The ceppo is also the Yule log that is burned on the Eve of Christmas.
Urn of Fate
Gift giving is done in a few different ways for the Italian families. The Urn of Fate is a large bowl that houses all the gifts that are brought to the Christmas Eve celebration. Those gifts are all thrown in the bowl, and they have no names attached to them. Everyone chooses a gift until they are all gone. This makes it all a surprise.
Children traditionally hang their stockings out on the 5th of January, so they can be filled by Befana. She is a witch that was originally asked by the Magi for directions to Bethlehem. She was asked to join them on their quest to see the King, but she refused. Later, a shepherd asked her to come along with him, and she refused him as well. She then was greeted by a great light in the sky and decided that maybe she should have gone along with them. In an effort to catch up, she took toys that had belonged to son that she had lost and jumped on her broomstick to try and catch up with the rest. She failed, so now she spends eternity going from house to house with toys while she searches for the Baby Jesus.
Befena
We have the Italians to thank for the wonderful Christmas carols and nativity scenes that are part of the common household celebrations of Christmas.
Christmas Day is spent going to church, and the pope gives a noon blessing to the crowds in Vatican City.
Maybe you can find something in this dazzling list of gift ideas that would be perfect to drop into the Urn of Fate.
Blue and Silver Interchangeable Purse Charm
Elegant Sky Blue Crystal Teardrop Necklace, Wire Wrapped with Sterling Silver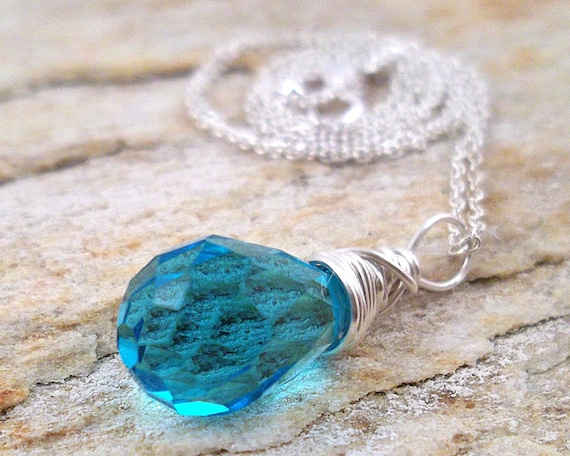 Silver Chain Swarovski Tanzanite Chandelier Handmade Earrings
Turquoise Blue Layers Square Pendant Necklace, Handmade Fused Glass
Bird's Nest Necklace Peacock Teal Blue Pearls
Star Shooter archer faerie shooting stars from bow and moon in background in tones of silver and purple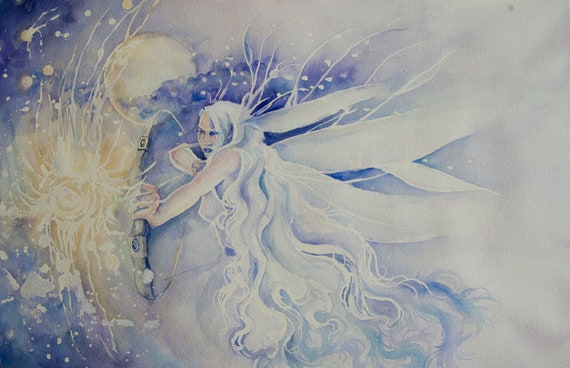 Blue Crystal Earrings With Sterling Silver Chain Dangle Wire Wrapped
Dragons Keep totem Crystal beaded bead necklace Dragon Charm Pendant
Wire Wrapped Opaque Darker Marine Blue Stained Glass Earrings
Doctor Who Tardis Blue Enamel Charm Necklace
Steam Punk Sea Horse Pendant Necklace
2 Color Toilet Tattoo Vinyl Decal for Toilet Tank Portal
Icy Jewels Earrings with Swarovski Bicones and SS Findings
Wavy Bookmark with Iridescent Rich Navy Blue Beads and Silver Charms
Vintage Petit Point Pointe Necklace, Blue Flower, Silver tone, pendant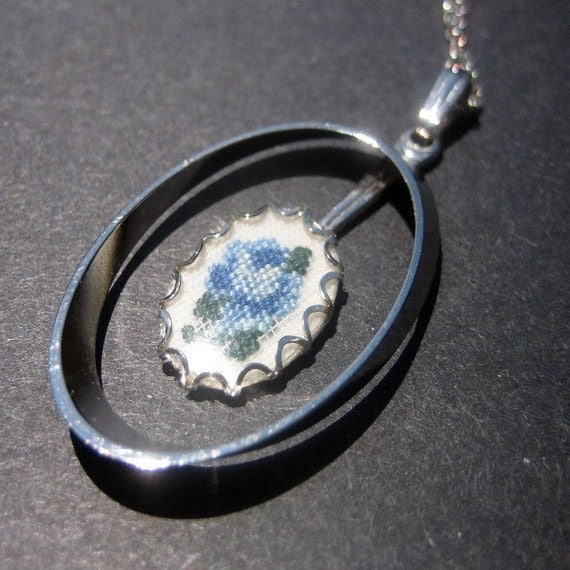 Antique Postcard "New Year Greetings" Holly with Silver Bells Winter Church Scene next to river Embossed 1913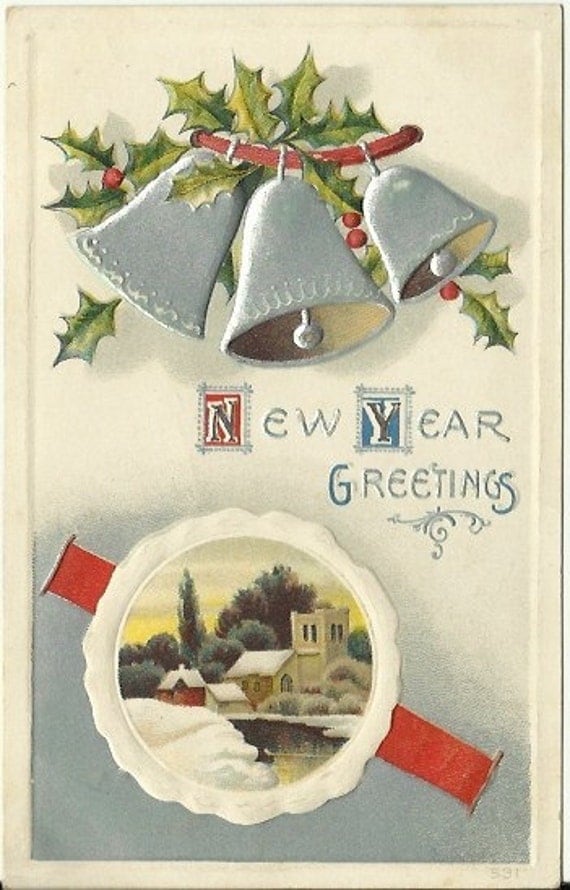 Crocheted Bracelet, Vibrant Blue Jewelry, Pearls and Crystals Crochet Jewellery
Personalized Elephant Favor Tags for Baby Boy Shower Party in Blue
Blue Lagoon Silver Plated Bracelet w Textured Dichroic Glass Cabochon
Boy Baby Foot Decor Little Feet Make Big Footprints Handmade Wood
Merry Christmas Silver Ornament Handcrafted Greeting Card
Blue Swarovski Crystal Silver Glass Bead Memory Wire Bangle Bracelet
Blue Glass Swarovski Crystal Beaded Charm Dangle Silver Chain Bracelet
Earrings White Flower Polymer Clay Dangle Chain Swarovski Crystal Bead
Believe Cross Necklace Pearls Lampwork Handmade Christian Jewelry
Pearl and Sapphire Crystal Earrings Swarovski Sterling Silver Handmade
Lapis Pendant, Coral, Crystals, Glass Pearls and Silver Necklace, Blue
Sodalite Gem w/ Winter Dendric Agate Silver Plated Pendant Necklace
Modern Snow Themed Quilted Wall Hanging w/ Wind and Snowflakes
Frost on Wire Fence Nature Photography on Blank Note Card - A Cold Frosty One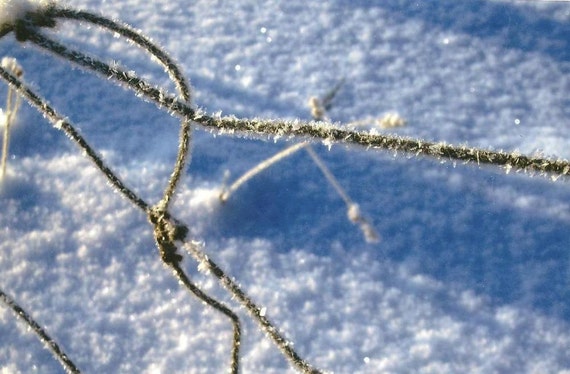 Necklace of India Foil Lined Old Glass Beads and Brocade Silver
Dark blue satin pearl bracelet linked sterling silver toggle clasp
Finish your pizza, drink your champagne and let's move to our next stop. We only have a few more stops!
Enjoy,
Julie and Blu