Chai Tea Eggnog Cookies
Rich eggnog and spicy chai make the perfect pairing for this cookie. Use a little eggnog, powdered sugar, and nutmeg to make a simple glaze.
1 chai tea bag
1 (17.5-oz.) package sugar cookie mix
1/2 cup melted butter
1 large egg
4 tablespoons eggnog, divided
Parchment paper
Cinnamon sugar
1 cup powdered sugar
1/2 teaspoon freshly grated nutmeg
1. Preheat oven to 350°. Remove tea leaves from tea bag; discard bag.
2. Stir together tea leaves, cookie mix, butter, egg, and 2 Tbsp. eggnog until well blended.
3. Drop dough by tablespoonfuls onto parchment paper-lined baking sheets. Flatten dough slightly with bottom of a glass dipped in cinnamon sugar.
4. Bake at 350° for 8 to 10 minutes or until lightly browned. Remove from baking sheet to a wire rack, and cool completely (about 10 minutes).
5. Whisk together powdered sugar, nutmeg, and remaining 2 Tbsp. eggnog until smooth. Spoon over cooled cookies.
Made with black Chai tea.
Sound good? You may also just love these holiday goodies.
TreasuresofJewels
Charm Locket Handmade Necklace with Purple and Gold Pearls.Black Umbrella,Key, and High Heel Boot Charm Necklace for Her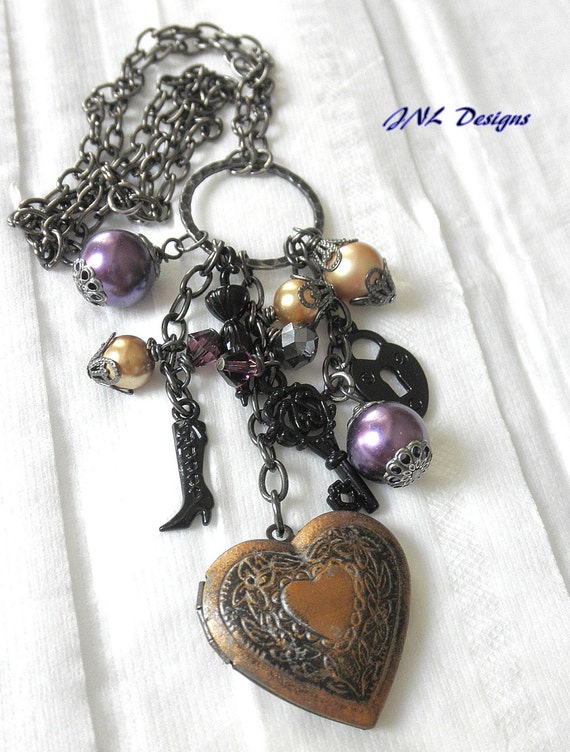 Spiral Rope Stitch Bracelet Black and Gold Beads
Black crystal and fresh water pearl dangle earrings
Soft and Warm Headband for Warm Ears - Black MultiColor - Hand-Crochet
Black and White Bracelet with Handmade Dot Beads Swarovski Crystals
White and Black Earrings Swarovski Pearls Czech Glass Handmade Jewelry
Black and White Owl Zipper Case for small tablets, kindle, iPad mini
Magic Birthday Party Favor Tags with Magician Boy and Bunny in the Hat
ScreamingSardine
Vintage Digital Download Photo, Beautiful Woman
Handmade Black Napkin Rings and Drink Coasters for Cat Lovers
Black Handmade Lampwork Glass Beads Shiny Glossy Spacers SRA 064g
http://www.postcardsintheattic.com/
Antique Photograph Postcard Street Scene Barcelona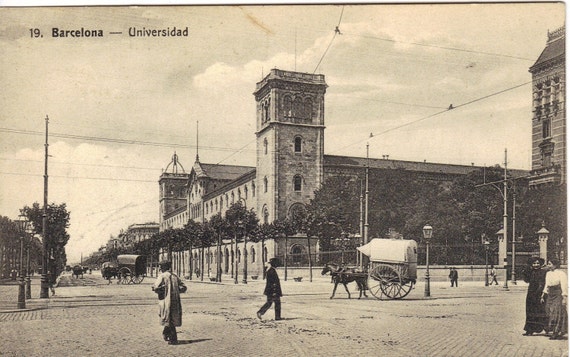 Teardrop Black Obsidian Gemstone and Silver Necklace
KevsKrafts
Cat Or Kitten Wood Wall Art Decor Handmade From Oak Wood Framed In Black Laquer 10 x 13 Fame With 8 X 10 Matt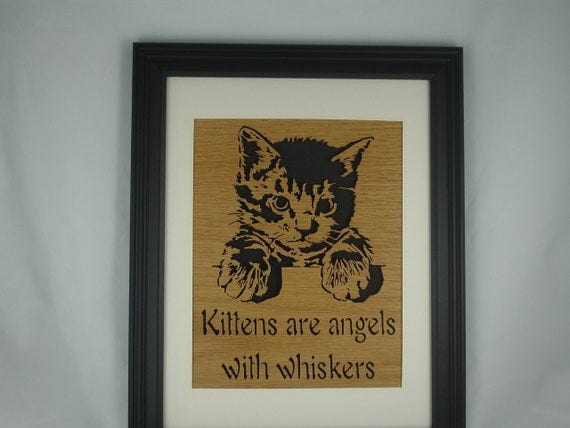 Bone Skulls and Black Agate Halloween Unisex Bracelet or Necklace
Toddler Little Penguin Reversible Fleece Ear Flap Hat Black and White
Black Onyx Handmade Necklace Diagonal Cubes Sterling Gemstone Jewelry
Hand Knit Wrap Lace Shawl Shrug Black White Raglan Buttoned Arrowhead
lindab142
Black Swarovski Crystal Necklace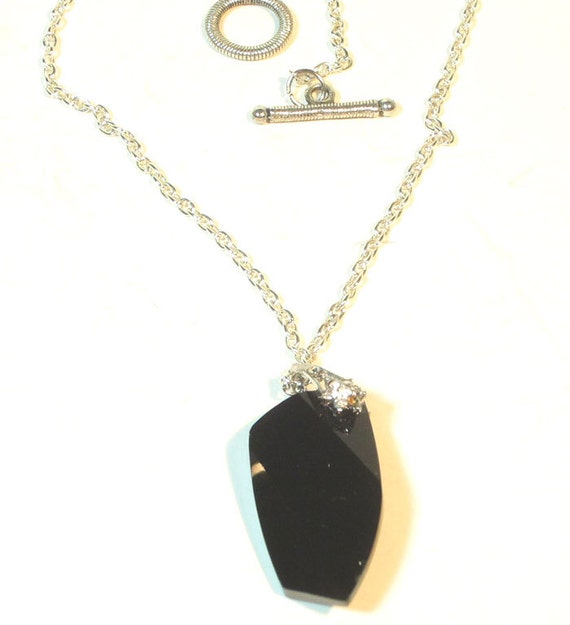 Umeboshi Jewelry Designs
Bits and Pieces Dichroic Handmade Fused Glass Cabochon Pendant - Multicolored
There are many other gift ideas in our Countdown to Christmas series, so check out these other goodies:
Week 1
Week 2
Week 3
Week 4
Week 5
Week 6
More recipes and goodies:
Fruitcake cookies
Chocolate Macadamia Nut Coconut Cookies
Apple Cider Caramel Cookies
Chocolate Christmas Cookies
Snowflake Cookies
Enjoy,