Pumpkin Chocolate Chip Cookies
Makes about 60
1 cup oil
3 cups sugar
2 eggs -- beaten
3 teaspoons vanilla
5 cups flour
2 teaspoons baking powder
2 teaspoons baking soda
2 teaspoons nutmeg
2 teaspoons cinnamon
1 teaspoon allspice
1/4 teaspoon ginger
1 3/4 teaspoons salt
1 29-ounce can solid-pack pumpkin
2 cups semisweet chocolate chips
1 cup chopped walnuts (optional)
Pre-heat oven to 350 F.
Beat oil and sugar in mixing bowl.
Add eggs and vanilla, beating well.
Sift flour, baking powder, baking soda, spices, and salt together.
Add to sugar mixture alternately with pumpkin, beating well after each addition.
Fold in chocolate chips and nuts.
Drop by teaspoonfuls onto greased cookie sheets.
Bake for 10 to 12 minutes or until golden brown.
Cool on wire rack.
Decorate them with sprinkles and the kids will love them.
Now, here are some things you will love:
Happy Holidays Hanging Santa Dish Towel With Hand Knit Topper and Ties
Race Car Thank You Note Cards
Little Kitty Cats Phone Wallet, Cell Phone Case, Wristlet
Beaded Bookmark Mermaid Silver Live Charm Blue Lampwork Bead
Hand Sewn Blue Iphone 4G/S case Swarovski crystal White snowflake
Blues Fabric Drawstring Pouch Bag with Handmade Filet Crochet Lace Top
Blue and Yellow Flower Bracelet Red Beads Iridescent Handmade
Fused Glass Donut Necklace, Turquoise Blue and Black Marbled
Swarovski Blue Zircon Antique Copper Sunburst Chandelier Earrings
Knitted Lavender or Light Purple Slippers
http://www.butterfliesintheattic.com
7 pcs BeachCombed Beach Glass from the shores of Dana Point California
Snowman Bell Shaped Christmas Ornament Handmade From Oak Wood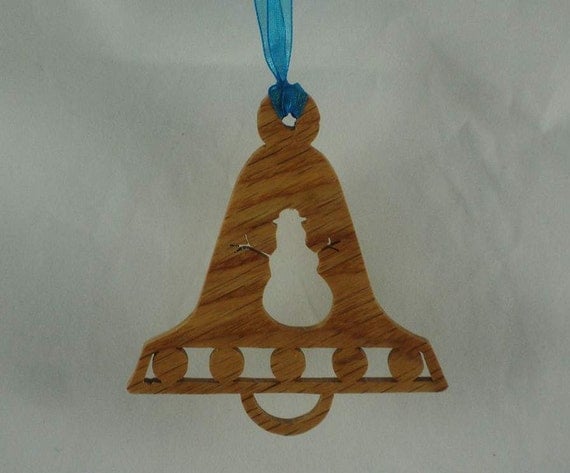 Blue and White Glass Golf Charm Bracelet
Blueberry Beads Handmade Lampwork Blueberry Encased Half Hole 582090
Blue Malaysia Jade Earrings in Copper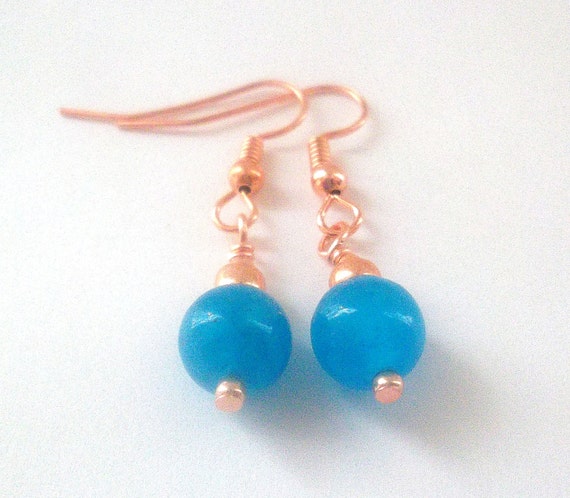 Aspen and Pine Trees, Paonia, Colorado, Art Photograph
Copper Chain and Royal Blue Lapis Swirl Pendant Necklace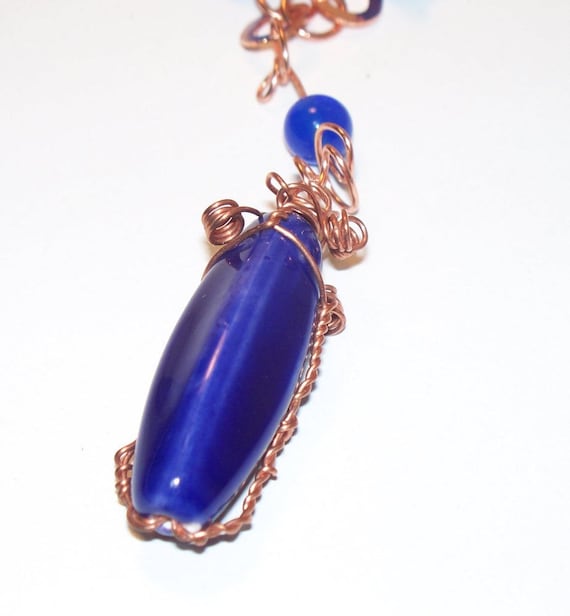 http://umeboshi-jewelry-designs.myshopify.com/
Spirit of the Sea Handmade Dichroic Glass Pendant - Unisex
Blue Lily Polymer Clay Cane Work Three Quarter Inch Two hole Buttons
Bark Dog Rescue Handmade Earrings Copper Turquoise Lampwork Jewelry
Dark Navy Denim Blue Sodalite Earrings Long and Dangling Lever Backs
Bracelet Stack Handmade Bangle Wrap Blue Sodalite Swarovski Crystal
Dangle Clip On Earrings, Blue Crystal and Glass, Pretty, Silver Tone
Natural Howlite Sodalite Nugget Southwest Beaded Bracelet 7.5" to 8"
There are many other gift ideas in our Countdown to Christmas series, so check out these other goodies:
Week 1
Week 2
Week 3
Week 4
Week 5
Week 6
Week 7
Week 8
More recipes and goodies:
Fruitcake cookies
Chocolate Macadamia Nut Coconut Cookies
Apple Cider Caramel Cookies
Chocolate Christmas Cookies
Snowflake Cookies
Chai Tea Eggnog Cookies
Pecan Tarts
Enjoy,
Julie and Blu