Who wouldn't be just green with envy when they take a look at these magnificent gemstones all sporting the green of money. The word green means "grow" as in grass and is filled with the promise of youth and energy. When applied to envy and jealousy, we can thank Shakespeare for the green-eyed monster as described in the Merchant of Venice. Now, it is aligned with money and prosperity.
Green Diamonds
Just like the red diamonds we talked about last week, these are also very rare. However, you have a better chance of finding a green diamond than a red one. The diamond is a gemstone associated with the April baby.
Green Garnet
Another more traditionally red gemstone, the green garnet is one of those unusual finds. They are part of the andradite species and can be narrowed down even further to the demantoid, which happens to be one of the most expensive garnet. The garnet is a birthstone for January and associated with Aquarius.
Green Tourmaline
The most common tourmaline that we see is the watermelon stone, but a truly green stone like the chrome tourmaline is a deep rich green that is almost reminiscent of the Emerald City in the Wizard of Oz.
Peridot
The gemstone peridot is derived from the olivine mineral. It only comes in green, but it can have a variety of shades of green. It has a luster and is the August birthstone.
In addition to these hard to find stones, we have the ever popular jades, emeralds, jaspers, agates and turquoise for our jewelry designs.
There is no reason to be jealous when you can own these beautiful greens for yourself. Buy them today!
Besides, it's time to celebrate the wearing of the green!
Holiday Dish Towel
SimpleEmbroiderySew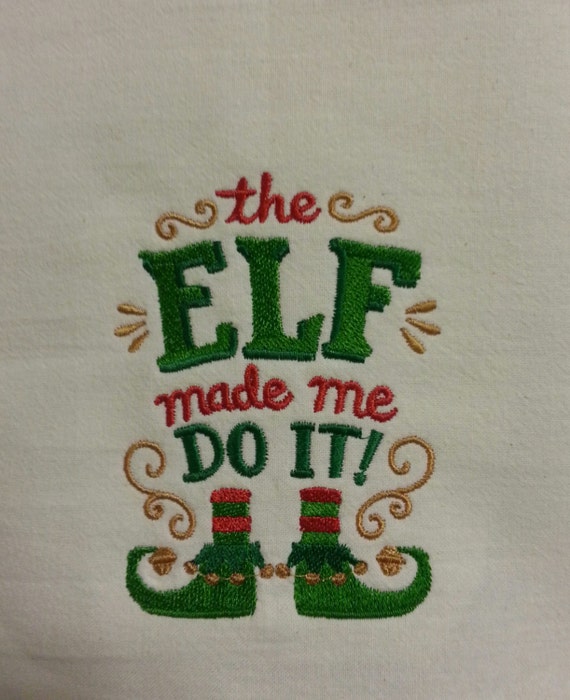 Green Opal Earrings Art Nouveau
TreasuresofJewels

Aqua Fire Agate Earring
Covergirlbeads
Peace Sign Dream Catcher with Green Peace Beads
KevsKrafts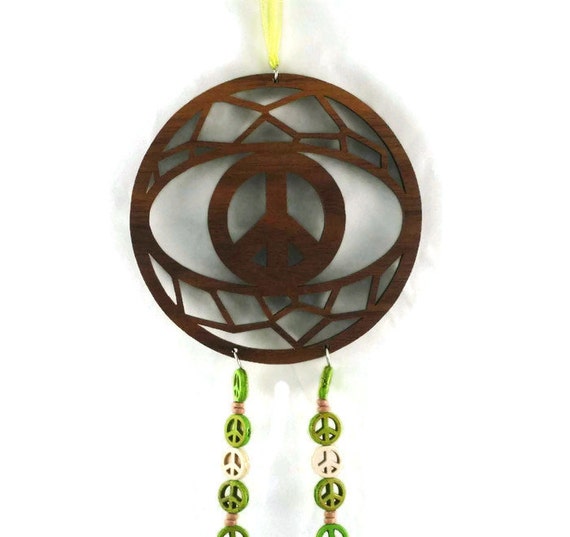 Lampwork Multilayered Necklace with Dragon Blood Jasper
PolymerClayBeads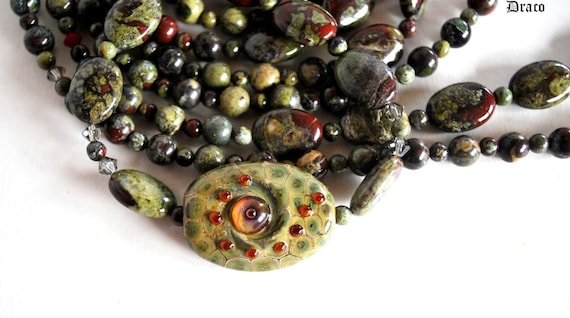 St Patrick Lucky Dog Gift Tags - Set of 12
Adore By Nat
Celtic Knot Bracelet
SolanaKaiDesigns
Dichroic Glass Jewelry Pendant
2GlassThumbs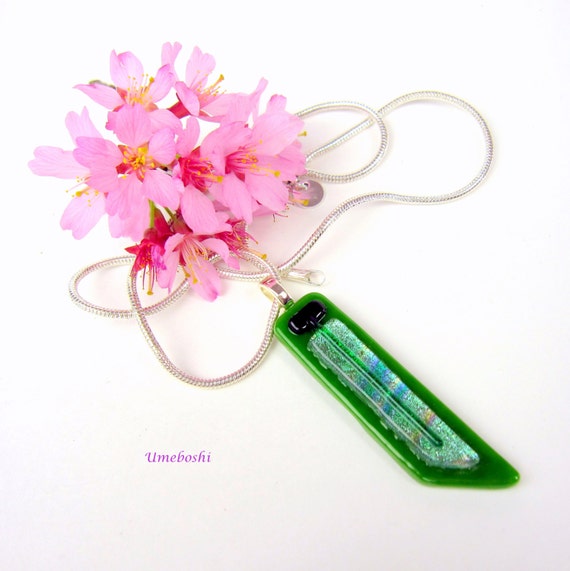 Green and Gold Celtic Knot Dragon Pendant Necklace
Wyverndesigns
Green Malachite Handmade Earrings
PrettyGonzo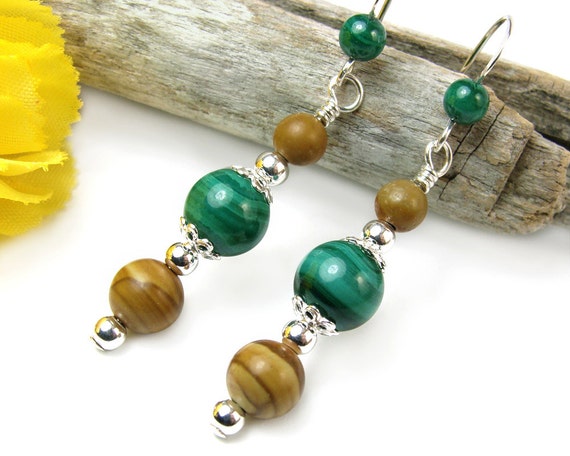 Green Pearl Lariat
BlondePeachJewelry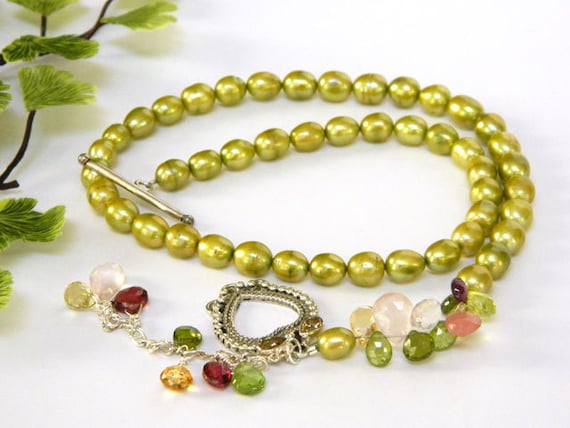 Green Turquoise Picasso Tile Copper Superduo Beaded Handmade Bracelet
KatsAllThat
Green Beer Mugs, Pints Lucky St Patricks Day Dog Scrunchie Neck Ruffle
SewAmazin
Large Dark Green Oval Russian Serpentine Gemstone Pendant Necklace
TheSingingBeader
Green Prehnite Handmade Necklace
ShadowDogDesigns
Natural Serpentine Gemstone Round Sterling Pendant
As you can see, there are many ways to give something delightfully green.
Don't see what you are looking for?
You will find more gift ideas from these designers and artists here:
Week 1
Week 2
Red is for Passion
Feel free to reach out and ask the artists and designers if they could make something just for you.
Enjoy
Julie and Blu