I do! While there may be a slight correlation between being sad and being blue, there is nothing sad about having blue in your jewelry. In fact, blue kisses up to royalty and is a favored color for forward thinking and anything modern. It is calming and trustworthy. That is why so many banks use blue in their logos and marketing material.
Here are some regal ways to add blue to your designs.
Sapphire
This is probably the first stone that you think of when you think of a blue gemstone. It is the ultimate blue stone and is one of the four stones in the world considered precious. It is as hard as a diamond and the birthstone of September.
Blue Opal
In between the most common white opal and the most expensive black opal lies the pretty blue opal. It is a modern October gemstone and filled with fiery color. It is associated with Libra babies.
Aquamarine
This gemstone gets its name from its ocean blues and teals. It is a March birthstone and associated with Scorpios even though they are not March babies.
In addition to these pretty blues, other blues include kyanite, labradorite, sunstone, lapis lazuli, sodalite and aventurine. Of course, there are many other blue stones that are found in jewelry, but like these stones, anytime that you add blue to your design, you are adding a calming and regal stone.
Here are some things that will not give you the blues. In fact, they will make you quite happy, so buy them all now!
African Blue Opal Necklace
SolanakaiDesigns
Jasper Wood Necklace
PrettyGonzo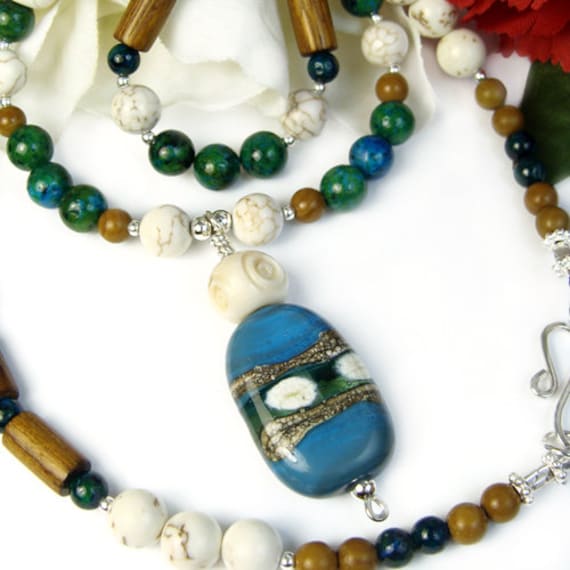 Montana Blue Earrings Swarovski Crystal
TreasuresofJewels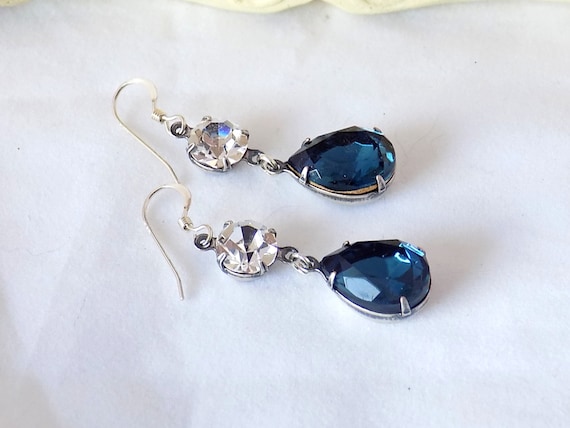 Dinosaur Thank You Stickers Personalized for Baby Shower or Birthday
AdorebyNat
Bracelet Beaded Bangle Exquisite Teal Decorative metal Center Crystal
JazzitupwithDesignsbyNancy
Gemstone Earrings
BlondePeachJewelry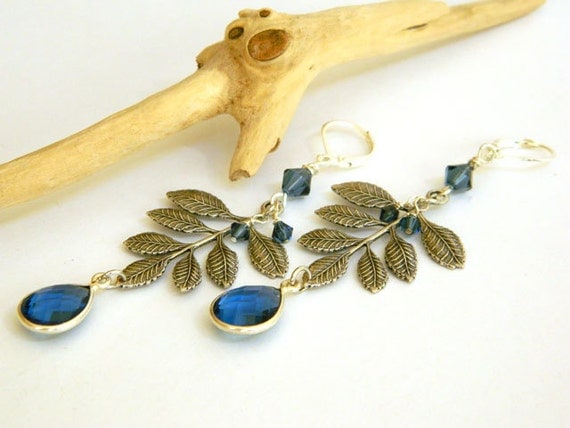 One-of-a-kind Handmade Dichroic Fused Glass Large Triplet Zirconia Necklace Pendant
Umeboshi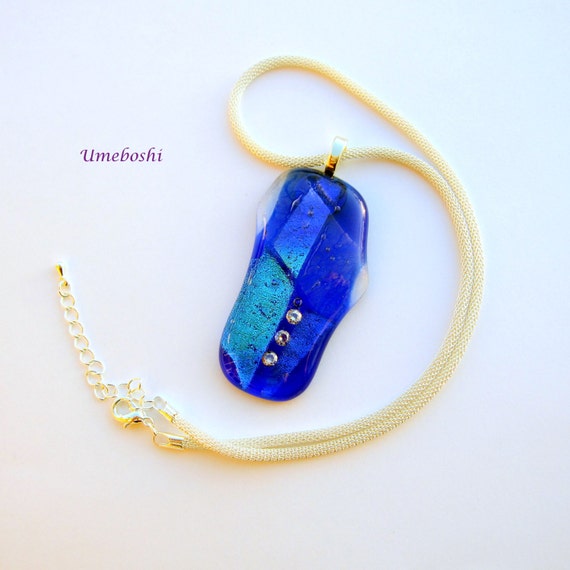 Leaf Fairy Blue Leather Turquoise Picasso Druk Magatama BOHO Bracelet
KatsAllThat
Petroglyph Running Horse Necklace
ShadowDogDesigns
Navy Blue Sapphire Pearl Crystal Earrings Sterling Silver Lever Backs
TheSingingBeader
Transparent Ink Blue Handmade Lampwork Glass Beads
CovergirlBeads
Ford Mustang 8 x 10 Wood Wall Art Portrait Handmade From 3mil Birch plywood
KevsKrafts
All Star Superhero Dog Bandana
SewAmazin
Butterfly and Dragonfly Crystal Sterling Charm Beaded Bracelet Small
DianesDangles
Earrings Handmade
Bluemorningexpressions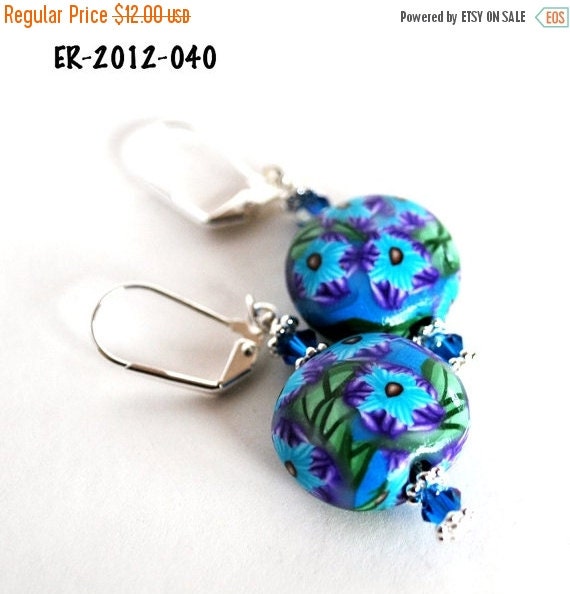 As you can see, there are many ways to be blue!
Don't see what you are looking for?
You will find more gift ideas from these designers and artists here:
Week 1
Week 2
Week 3
Week 4
Red is for Passion
Green with Envy
Think Pink
Feel free to reach out and ask the artists and designers if they could make something just for you.
Enjoy
Julie and Blu