We can thank the U.K. for starting the traditional Christmas card tradition.
In 1843, Sir Henry Cole, who was a senior civil servant, set up what would become known in later years as the Post Office. At the time, it was called the Public Record Office, and Sir Cole was an Assistant Keeper. He pondered the question of how ordinary people could benefit from this office of records.
He pooled his ponderance with the artistic talents of John Horsely, and they designed the very first Christmas card. Capitalism being what it is, they sold the cards for a shilling apiece, which comes out to a eight cents in today's money.
This image is of the first Christmas card, and it depicts the poor being helped in the outer panels and the center panel gave us a glimpse of a traditional Christmas dinner with all of the trimmings and all of the family members.
Even before Twitter, someone was offended by the image and expressed outrage publicly. It shows a small child partaking in a sip of wine. There were only 1,000 of these cards printed and sold, so you can imagine the worth they have to a collector today.
As people began to use the new postal system, the idea of Christmas cards soon became popular among the masses. Since the original postal system was expensive, only rich people could afford to send mail or cards, but thanks to the help from Sir Cole, the Penny Post was created. That was for the rest of us to use.
The Penny Post (the price of a stamp) was made possible by the invention of the railways, which allowed the mail to move at a lower price than the traditional horse and wagon. The half-penny card could be sent cheaper since the envelope was unsealed.
In 1860, the first mass produced Christmas cards were introduced to the public and the post office treated them like post cards and only charged a half penny.
The cards were usually created with nativity scenes, but as those fun loving Victorians came around, the cards began to depict birds like robins, snow scenes that reminded them of past bad winters and other Victorian type art. The postal workers were even called the Robin postmen since they wore red uniforms.
By the 1840, America got in on the act and started to send Christmas cards, but only the wealthy could afford to send cards.
A printer by the name of Louis Prang, who was originally from Germany and worked on the first cards, became the first to mass produce cards in the United States that were affordable for everyone. He liked plants, flowers and children on his cards.
In 1915, John C. Hall and his two brothers started what would become known as Hallmark cards.
The very first personalized Christmas cards were sent from Annie Oakley to her family and friends in the United States. She happened to be in Scotland at Christmas and had cards made that featured her photo on the front. She was wearing tartan.
From there, it became common to create your own Christmas cards. These cards were more fragile than the commercially printed ones, so they were usually hand delivered.
We can thank the Danes for the custom of using seals from charities to close the envelope. They saw the cards as a perfect way to help charities get donations and make the envelopes more colorful. That was a suggestion from a postal employee in the early 1900s, and the first year they sold the seals, the charities sold over four million. From there, it took off across Europe and across the ocean to the United States.
Whether you make your own cards or send commercially produced cards, you are letting loved ones know that you wish them the best for the holiday. Another way to shower them with love and affection is to buy them a handmade gift from talented artists like the ones below:
Bar necklace
Flower Pendant Beaded Crochet Necklace with Earrings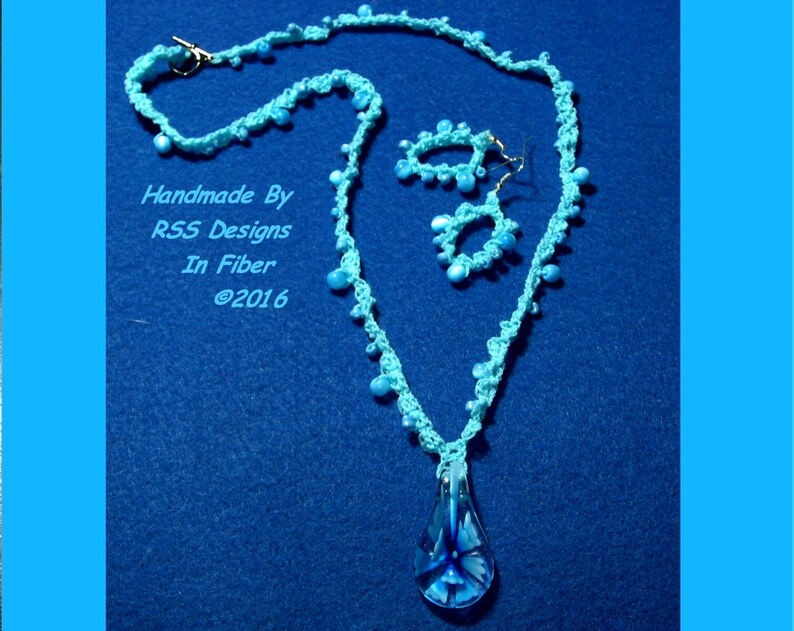 Ford Mustang 8 x 10 Wood Wall Art Portrait Handmade From 3mil Birch plywood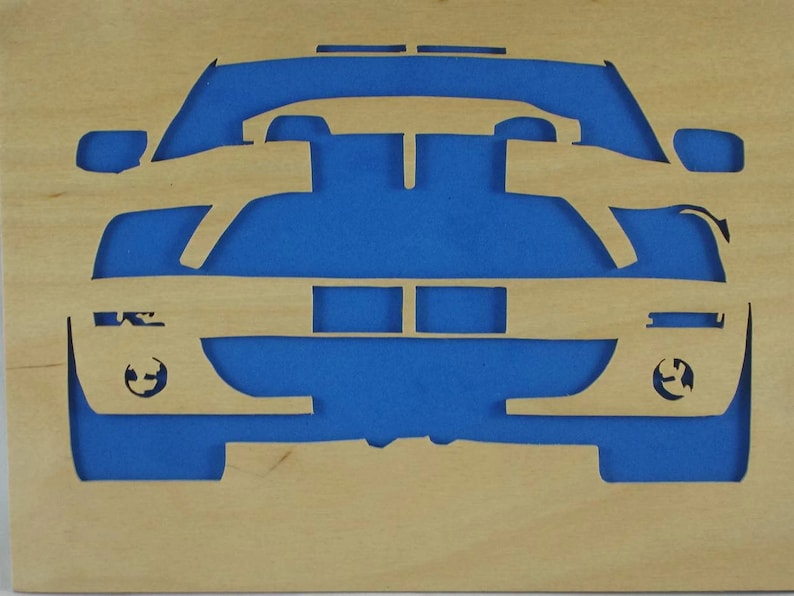 Dark Indigo Blue Swarovski Crystals and Gold Filled Earrings
Chai earrings within a Star of David Charm Jewish Earrings - Blue and White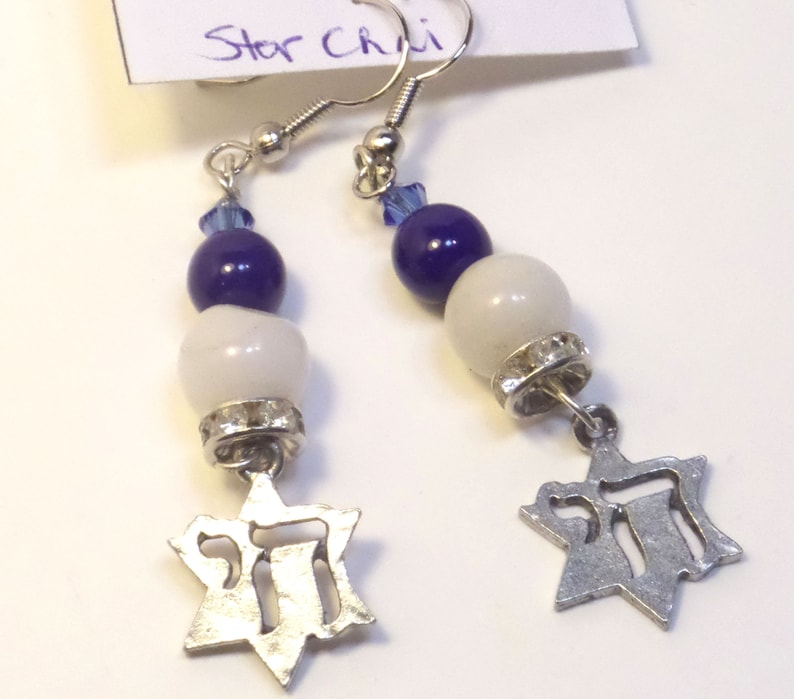 Crocheted Loden Sweater w Hood Baby Boy Navy Blue 18-24 mo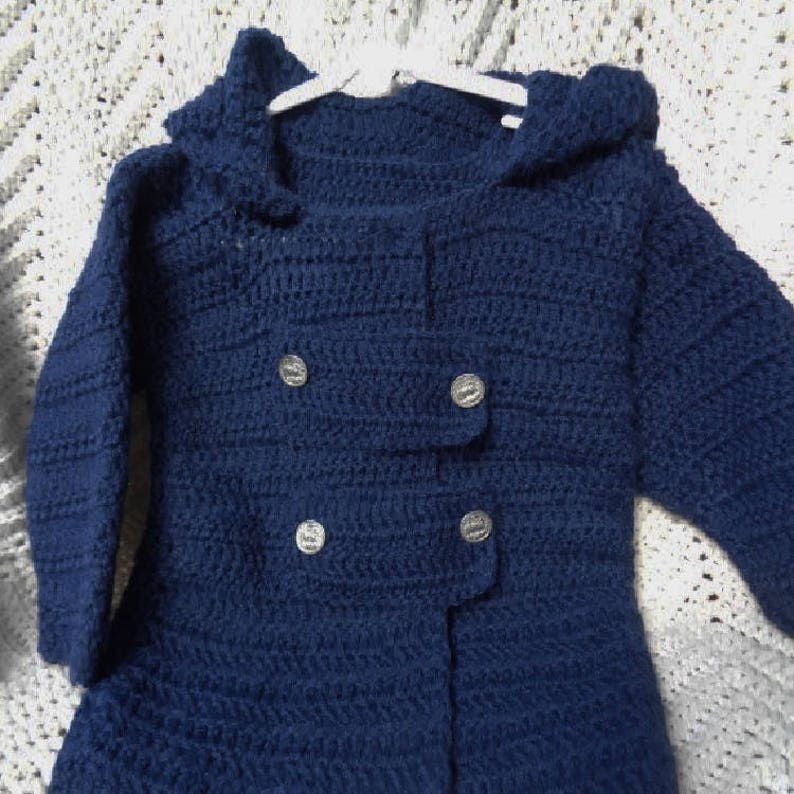 Knit Hat, Unisex Beanie, Slouchy Hat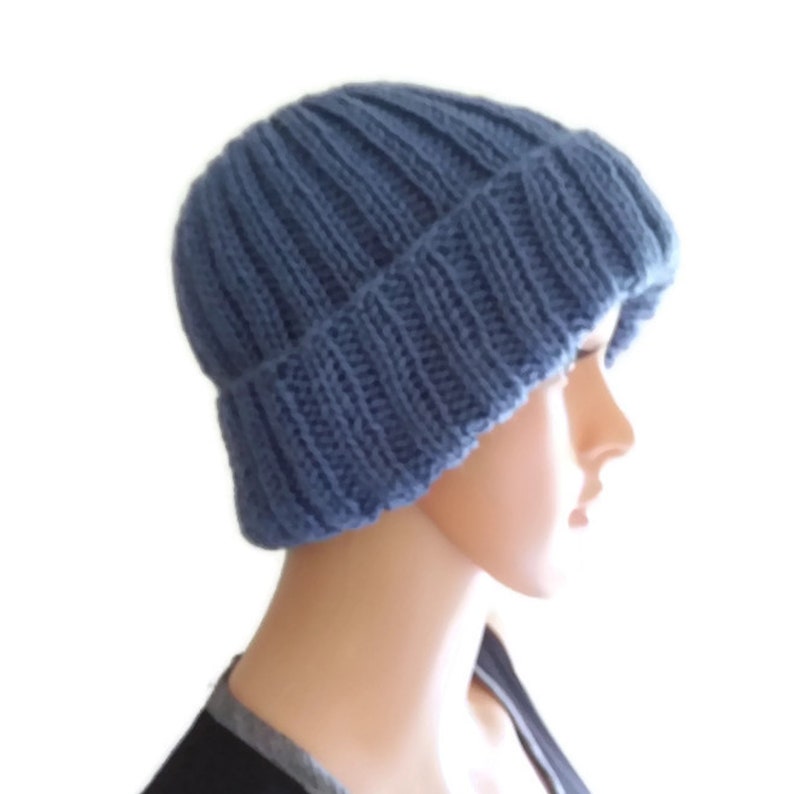 Montana Blue Crystal Teardrop and White Pearl
Exotic Wood, Afzelia Pendant Faceted Agate Beaded Necklace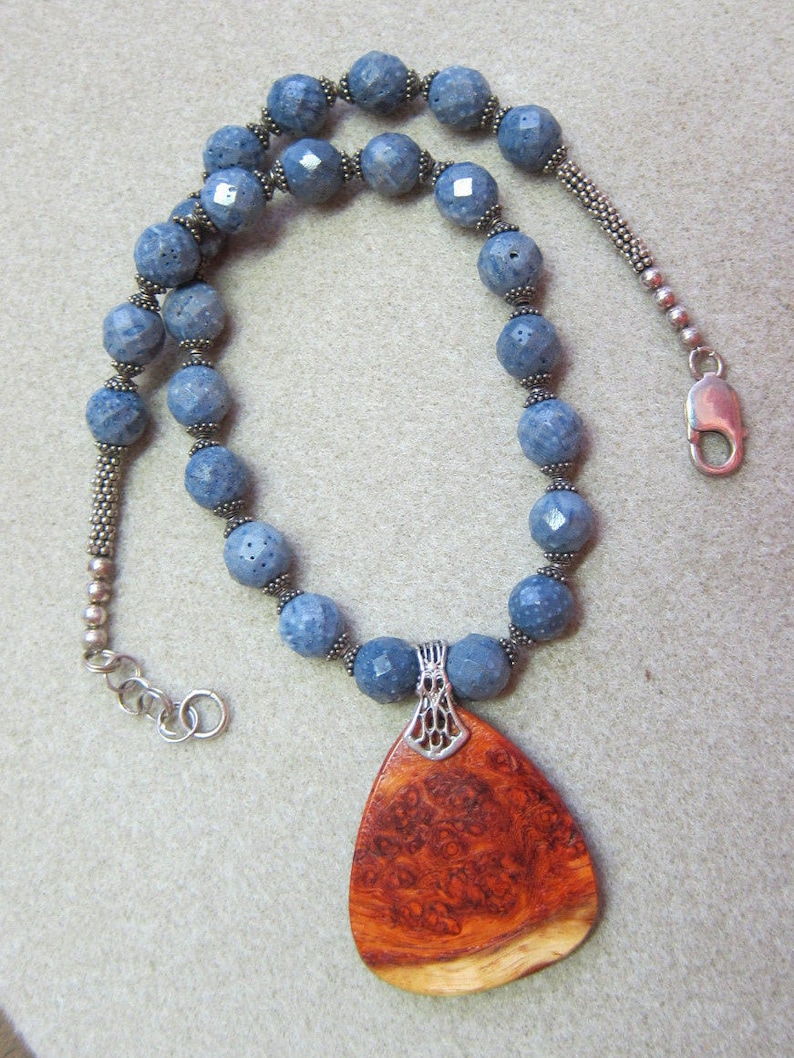 Dragonfly Earrings, Pewter Swirling Blue Handmade Jewelry Gift Women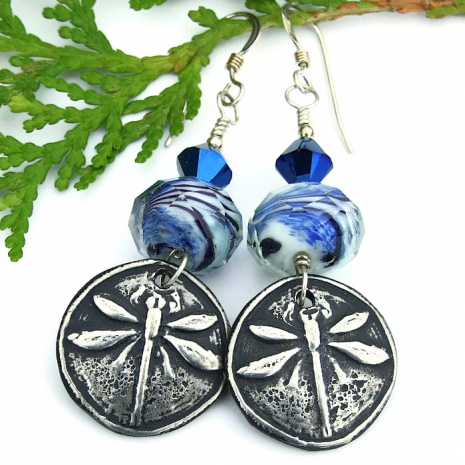 Cobalt Blue Earrings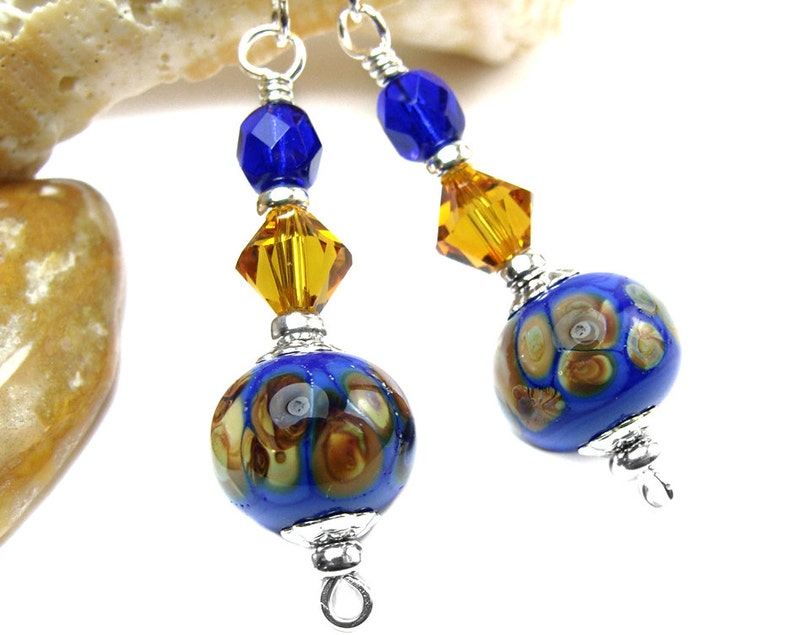 Navy Blue Pearl And Clear Crystal Beaded Bracelet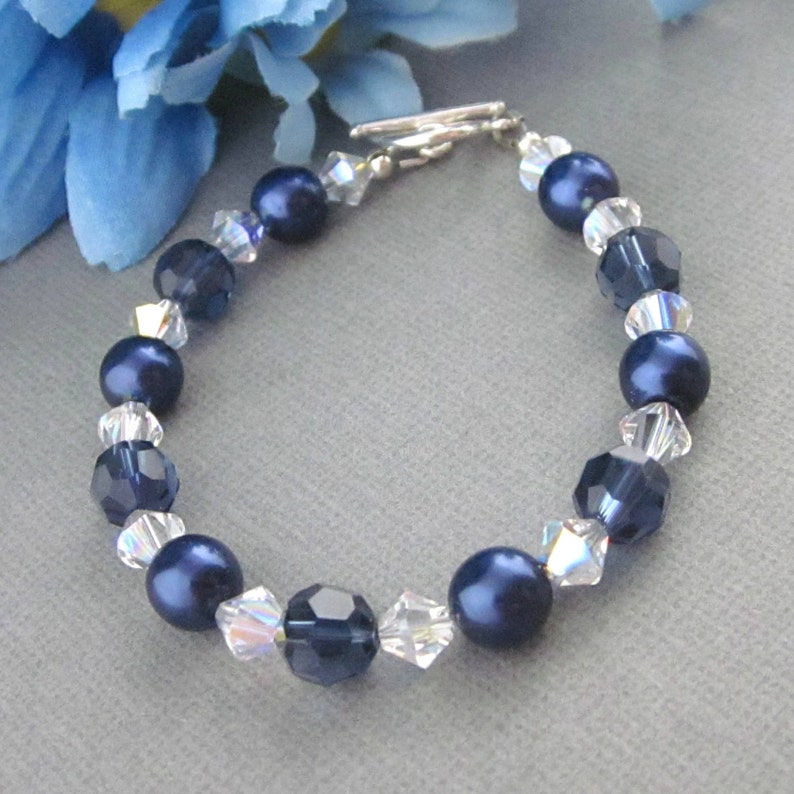 Handmade Lampwork Glass Beads, Ink Blue Etched Matte Frosted 058e
Blue and Yellow Flower Handmade polymer clay earrings
In addition to these fantastic gift selections, each of these artists have their own shops filled with more gift ideas, so be sure and stop and shop with each one.
If you see something you like, buy it now or forever lose it as handmade gifts sell out quickly!
Shop from these additional countdowns and pages:
Countdown to Christmas 2019 Week 1
Countdown to Christmas 2019 Week 2
Countdown to Christmas 2019 Week 3
Countdown to Christmas 2019 Week 4
Countdown to Christmas 2019 Week 5
Countdown to Christmas 2019 Week 6
Countdown to Christmas 2019 Week 7
Countdown to Christmas 2019 Week 8
Countdown to Christmas 2019 Week 9
Christmas Traditions – The Candy Cane
Christmas Traditions – Christmas Carols
Christmas Traditions – Christmas Bells
Christmas Traditions – Christmas Candles
Christmas Traditions – Christmas Lights
Christmas Traditions – The Pickle
Christmas Traditions – The Poinsettia
Christmas Traditions – Christmas Trees
Don't see the perfect gift? Ask an artist to help you design something.
Shop now!
Julie