Diamonds
Diamonds are a Girl's Best friend, or so we are told.
The use of diamonds can be traced back around to 25,000 to 30,000 B.C. (I don't even know what that means; I only know it was a long, long, LONG time ago.)
Since diamonds are rare, they are said to symbolize love and fidelity. They are purity and innocence, and represent character strength, faithfulness and ethics. There are sparks of energy that surrounds a diamond, and inspires creativity.
The diamond has been associated with the planet Venus or the planet Mars, depending upon which ancient people we are discussing.
Metaphysically, it is considered the most powerful crystal and can open more doors within oneself than any other stone. While I am in no way an expert in any of those things, I have seen the Hope Diamond, and I am sure many a spiritual door was opened with that beauty. I know every woman around me at the exhibit in the National Museum of Natural History had their noses pressed to the glass in order to gaze upon the rich blues in that particular stone.
Diamonds come in a range of colors, but all diamonds sparkle and shine with a fiery rainbow when the sun hits them.
When it comes to giving mom gifts on Mother's Day, here are more handmade gifts for Mom that will also symbolize love for her and maybe sparkle a little, too.
Bar necklace, choker necklace, blue glass beads, The cobalt blue bar necklace
Blue Tweed Ladies Cloche Hat - Winter Hat Women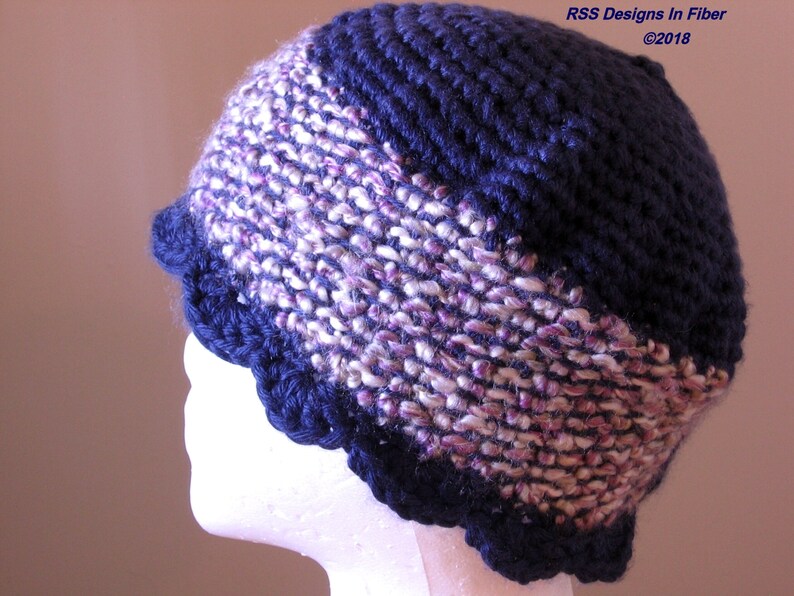 Montana Blue Two-toned Swarovski Crystal Earrings w Vintage Rhinestone Accents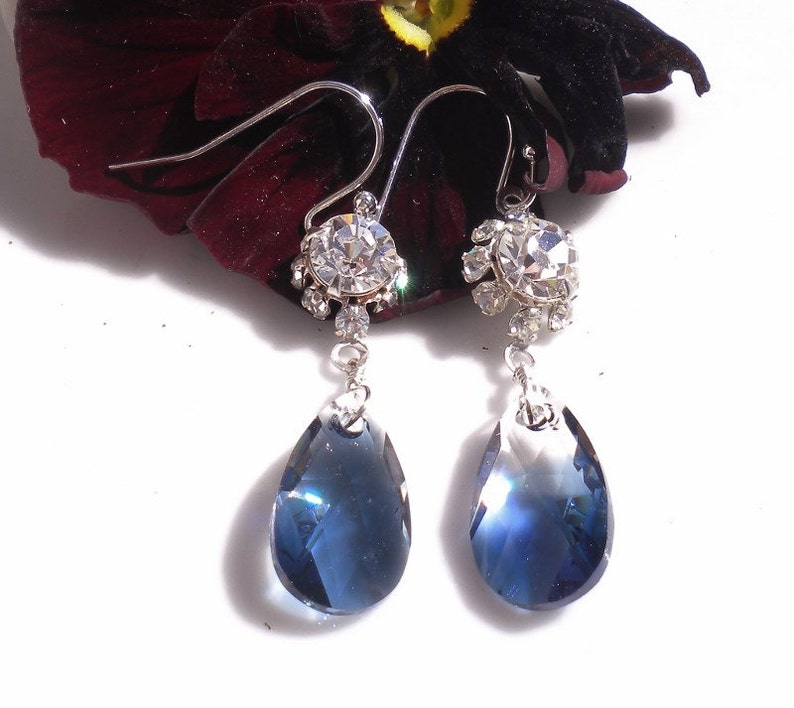 Lacy Scarf with Large Tassels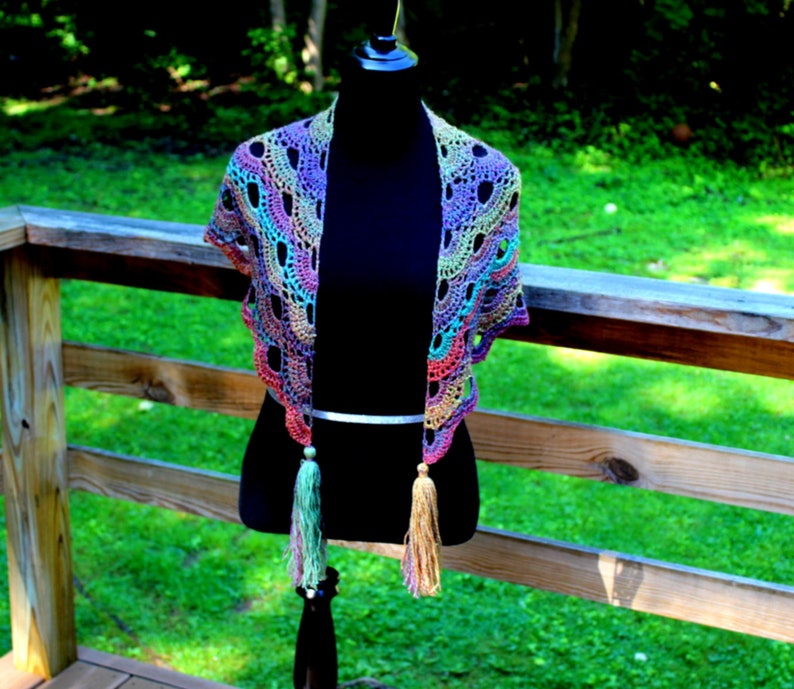 Dark Indigo Blue Swarovski Crystals and Gold Filled Earrings
2 Blue Champagne Flutes Vintage Libbey Glassware Vina Pattern Wedding Toast Barware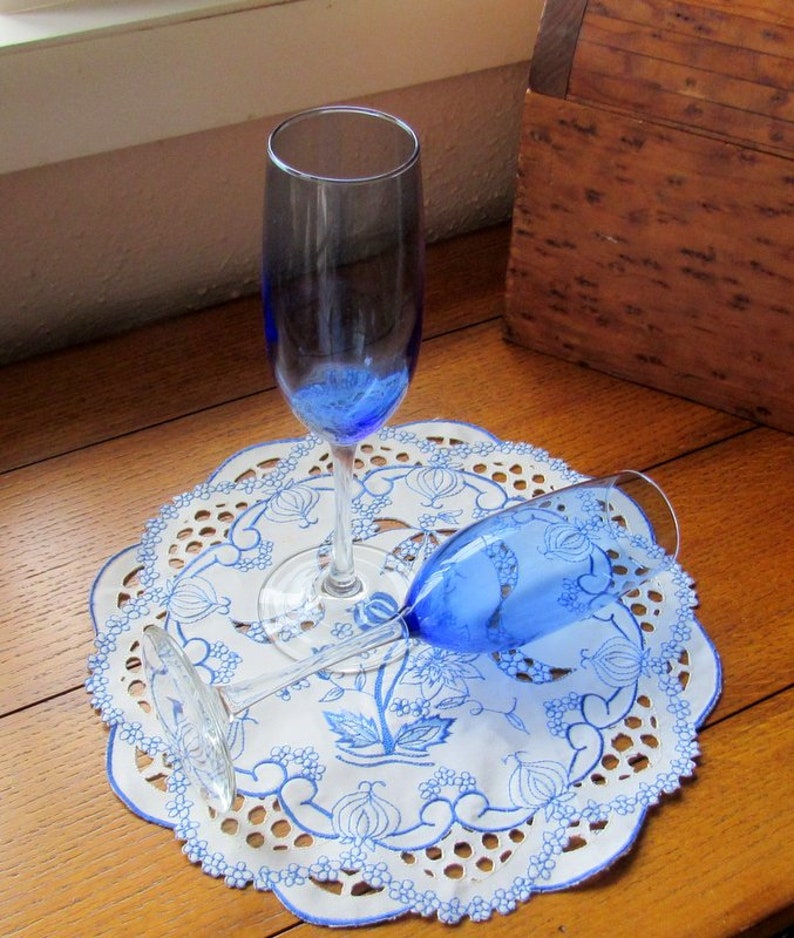 Handmade Lampwork Glass Beads, Ink Blue Shiny Glossy
Montana Blue Crystal Teardrop and White Pearl .925 Sterling Earrings
Shhh, Baby's Dreamin Blue Wall Hanging Plaque Handcrafted from Birch Plywood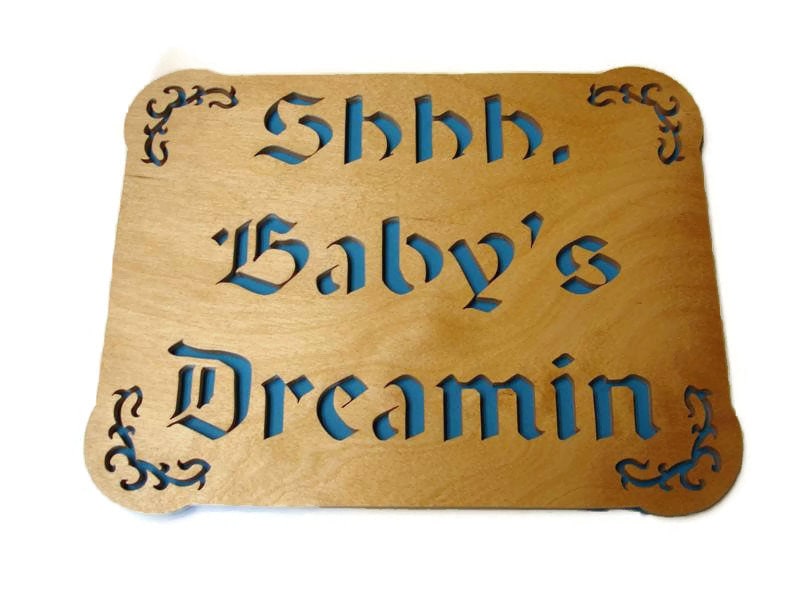 Hand Knit Slippers, Women's Booties, Lavender or Light Purple
Blue Crystal Earrings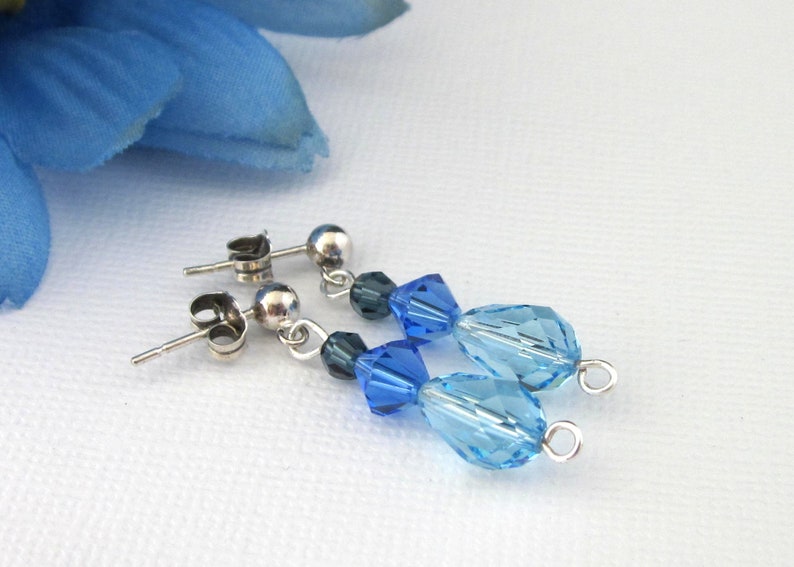 Blue Spikes Earrings, Boho Lampwork Swarovski Handmade Jewelry Women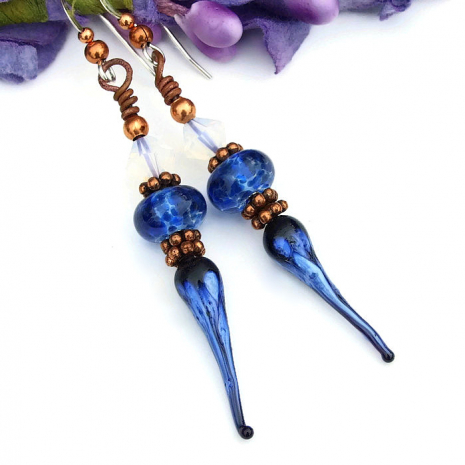 Bright Blue Flower Beaded Bracelets for Women with Chunky Beads
If you didn't see something that you thought would be the perfect Mother's Day gift idea, then contact any of these artists, and ask them to help you create something.
More gift ideas for Mom can be found here:
Countdown to Mother's Day Week 1

Hurry and buy your handmade Mother's Day gift now; handmade gifts sell out fast!
Julie