Jasper
Considered the stone of tenderness, jasper enhances relaxation, healing, integrity, peace and comfort to the wearer. It is filled with protective energy and is used for nurturing.
Jasper is said to increase clarity and mental balance, as well as grace and beauty.
Jasper is certainly beautiful with its wide palette of colors and patterns. This stone is one of my favorites; although, I could not tell you which variation is my favorite since they are all delightful in their uniqueness.
It is found around the world, and one of the things I didn't get to do while in Montana was pull some from the mountain streams.
Because of its amazing arrays of colors and patterns, this gemstone is easily paired with any color combination when designing jewelry.
Public Domain, https://commons.wikimedia.org/w/index.php?curid=401083
Jasper is mentioned in the Bible as one of the breastplate stones used by the high priests and is the stone of the Benjamin tribe. It is even mentioned in the book of Revelation as a very precious jewel.
Native Americans consider it a rainmaker and is used today as a dowser.
Every jasper variation has its own metaphysical properties, so each should be considered if you are using them for healing or in chakra jewelry.
I just know that I love the colors and patterns, and that jasper makes a great accent bead in my jewelry.
Here are some beautiful handmade gift ideas for Mom that also offer wonderful patterns and colors.
Steampunk Owl Charm Necklace, Swarovski Crystals and Red Jasper
Beaded double wrap bracelet
Knitted Scarf Autumn Color Viscose Chenille Hand Dyed Yarn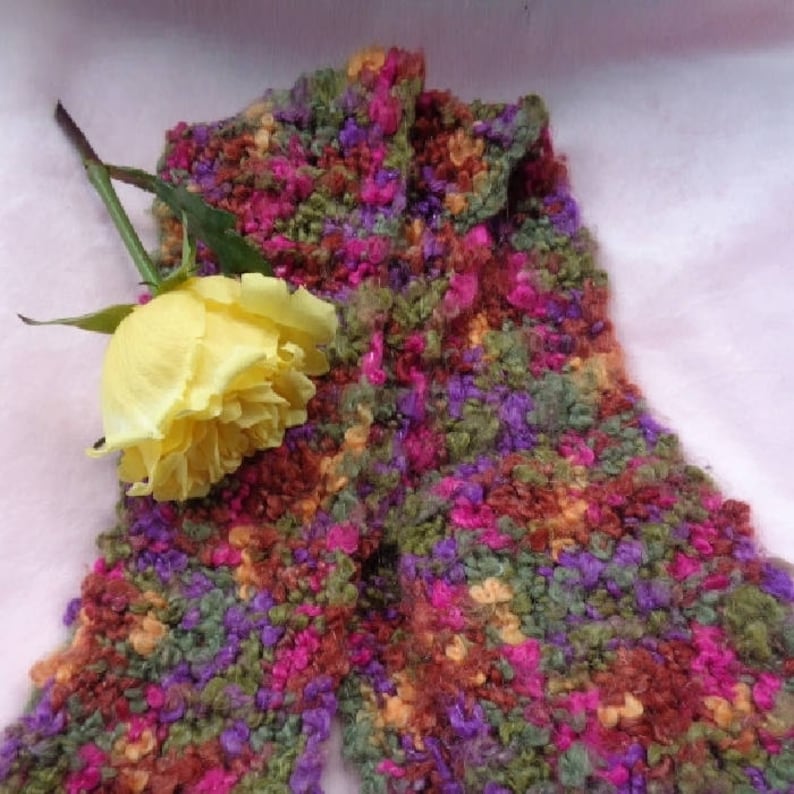 Crochet Afghan Blanket, Earth Ombre, Handmade Throw, Unisex Gift
Unakite Gemstone and Coral Lampwork Necklace Set, Gold, Handmade Jewelry
Impression Jasper 8 inch Bracelet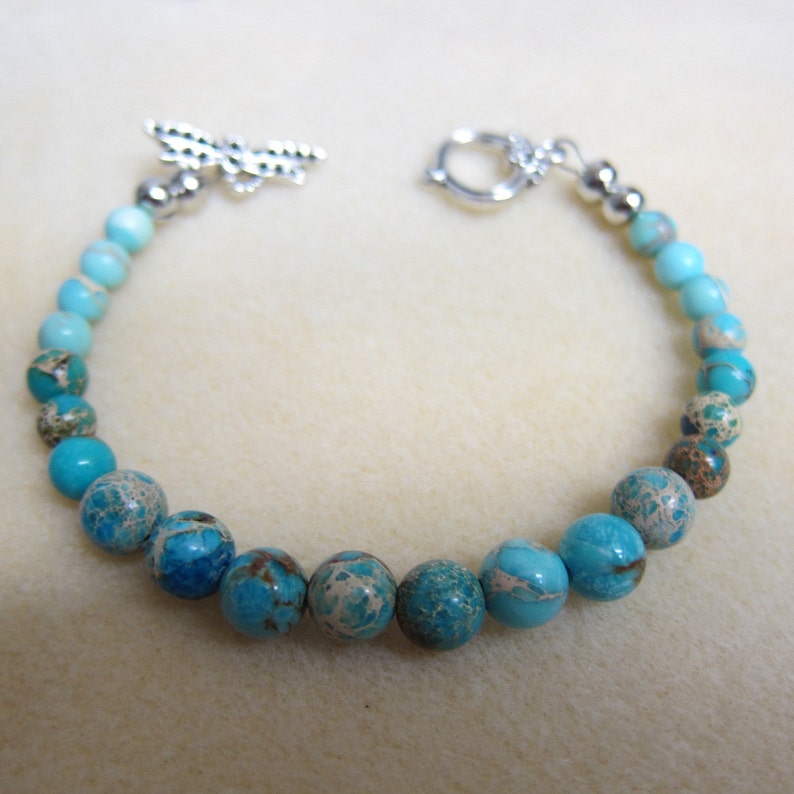 Yellow Jasper Gemstones, Chakra Energy, Vision, Healing jewelry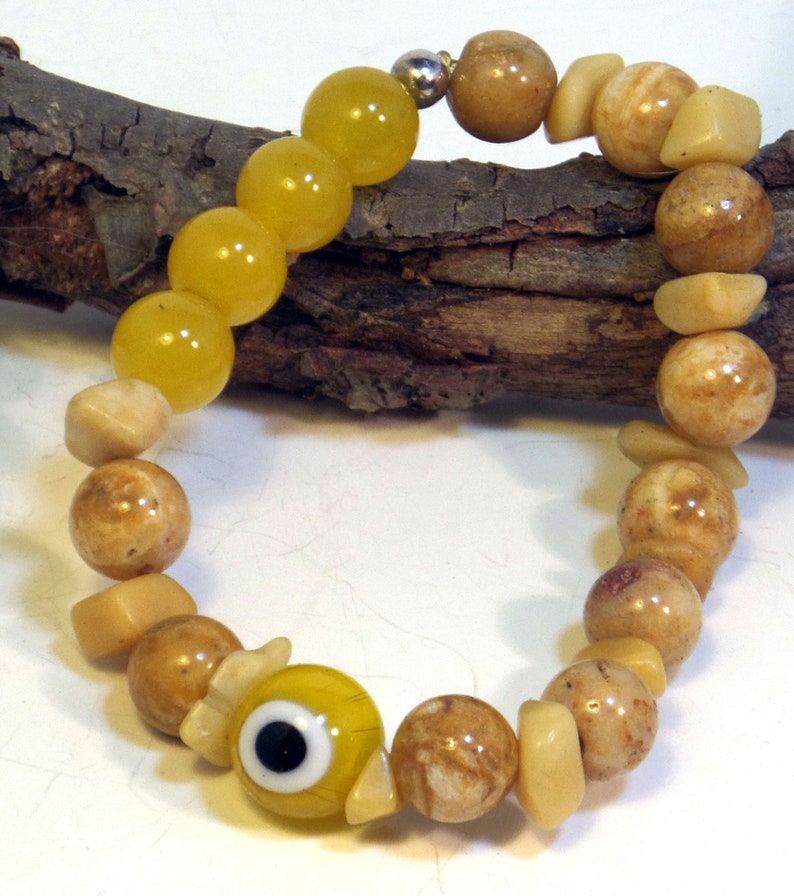 Drogon Dragon Necklace, Jasper Fire Opal Jewelry Gift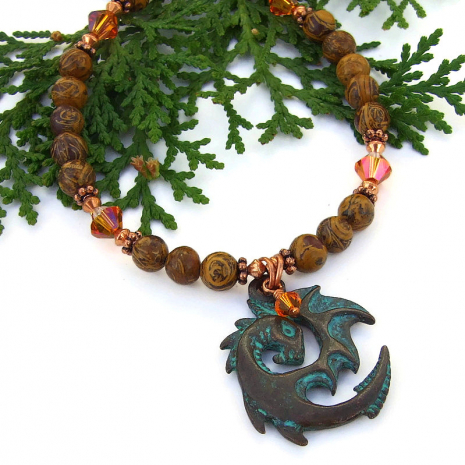 Unakite Red Jasper Olive Green Necklace 27 Inch
Matte Jasper, Agate, Sodalite, Unakite, TigerEye, Aventurine Necklace
Boho Dangle Earrings for Women with Orange Lampwork Beads and Picasso Jasper
If you didn't see something that you thought would be the perfect Mother's Day gift idea, then contact any of these artists, and ask them to help you create something.
More gift ideas for Mom can be found here:
Countdown to Mother's Day Week 1
Countdown to Mother's Day Week 2
Gifts for Her – Diamonds and Handmade
Hurry and buy your handmade Mother's Day gift now; handmade gifts sell out fast!
Julie