First off, I want to thank EVERYONE for your hard work and commitment to making our Countdowns work every spring and fall. It is only because everyone jumps in, promotes, provides links and shares everything that these work.
All of your wonderful, beautiful, outstanding gifts are the heart of the Countdowns. So, a heartful of thanks to you, and this year was really sweet with all of your delicious desserts as the showcase of the midweek posts. Can't wait to try all of the goodies, and with that, we start our last midweek post of the 2020 season by asking the following question:
What do bears and Thomas Jefferson have in common?
They both loved cranberries.
While working on The Constitution, James Madison wrote a letter to Thomas Jefferson, who was in France at the time, and asked him some questions about constitutional government that he wanted use at the Constitutional Convention. Jefferson sent Madison several books on the subject and bartered a shipment of pecans, apples and cranberries for his help.
Meanwhile, bears were shoving cranberries into their mouths as fast as they could before someone like that pesky Madison could snatch them off the branches.
The cranberry is the product of a low, trailing vine or evergreen dwarf shrub that is primarily grown and harvested in North America and Chile, which makes up 98 percent of the world's production of cranberries. The average height of a cranberry bush is about 8-inches tall and trails out around 7-feet.
Cranberry recipes go back long before any European settlers showed up on the shores of North America. In fact, when the colonists came here, they were given a gift of small bark cups of cranberries (or sasemineash, as the berries were known natively.)
Since that time, cranberries have been a traditional dish during the holidays as they ripen in September, are perfect for preventing scurvy and get rid of the fever from hoof diseases. Of course, they get boiled and mashed into cranberry sauce that tastes great with turkey or mutton.
You can always put them into a pie like Catherine of Shadow Dog Designs does every year. She is after Jefferson's heart by adding his favorite apples in there, too.
Cranberry-Apple Pie
2 pie crusts (Catherine buys them)
3 cups sliced cooking apples (Granny Smith, Golden Delicious, Pink Lady, Honey Crisp, etc.)
2 cups whole cranberries or frozen cranberries, thawed
1 ¾ cups sugar
1/4 cup flour
1 ½ TBSP butter
Heat oven to 425 degrees. Line pie pan with one crust. Mix apples and cranberries lightly in mixture of sugar and flour. Pour into pastry-lined pie pan. Dot with butter. Cover with top crust. Cut some slits in the crust. Bake 40-50 minutes or until crust is nicely browned and juice begins to bubble through slits in crust. Cool.
Here are some more sweet things to consider this year while holiday shopping:
Red Green Christmas Earrings, Swarovski Ornament Jewelry Gift Holidays
Red Cranberry Snowman Charm Bracelet, Handmade Christmas Jewelry
Emerald Rhinestone Bracelet Vintage 14K Gold Plated Chain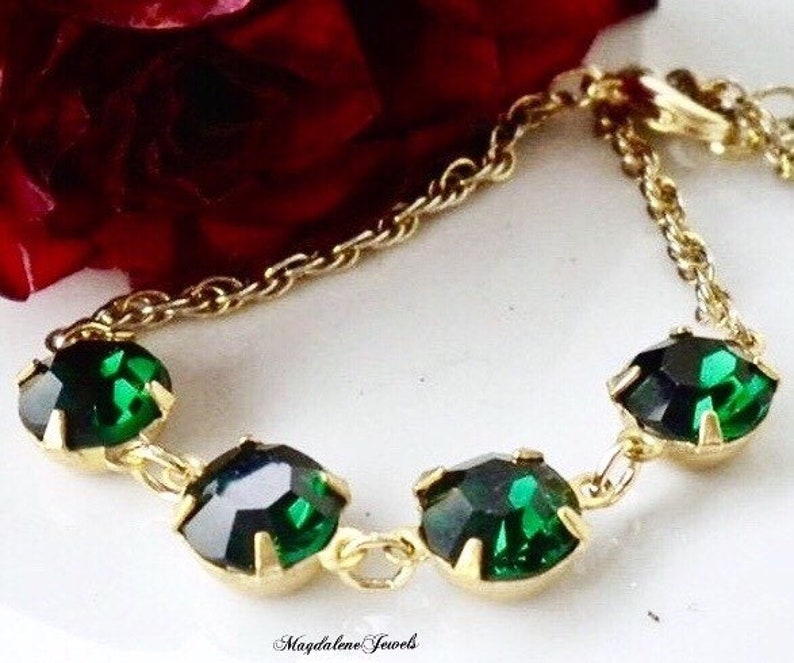 Handmade Large Hole Lampwork Beads, Christmas Holiday Bead Set, Red Green White
Handmade green beaded Kumihimo wrap
Traditional Christmas Red Poinsettias with Gold Trim
Christmas Earrings - Red Candy Cane Earrings - Christmas Jewelry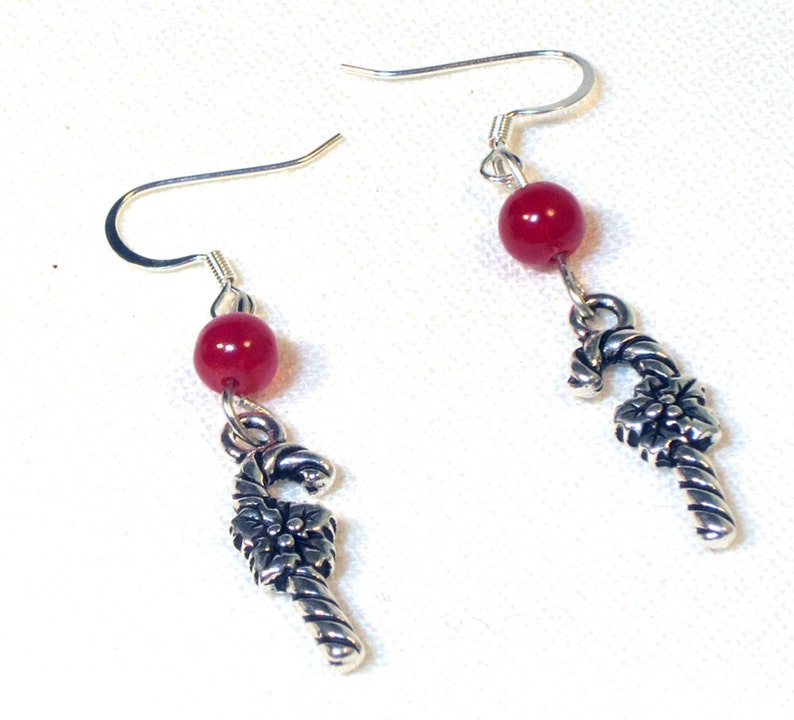 Norfolk Island Pine Earrings Exotic Wood Dangle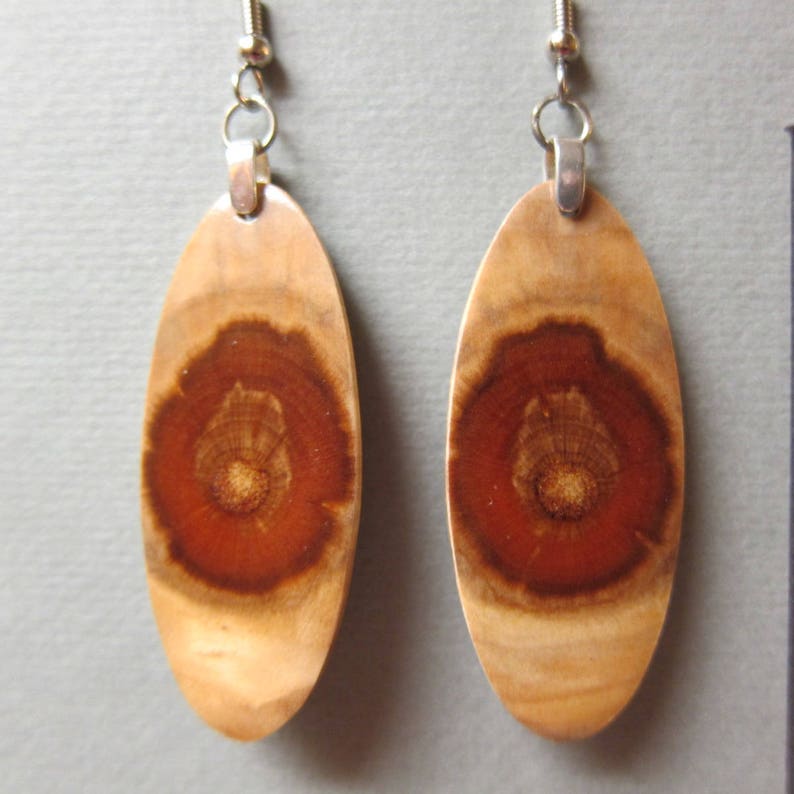 Christmas Holiday Earrings, Stocking Stuffer, Santa Jewelry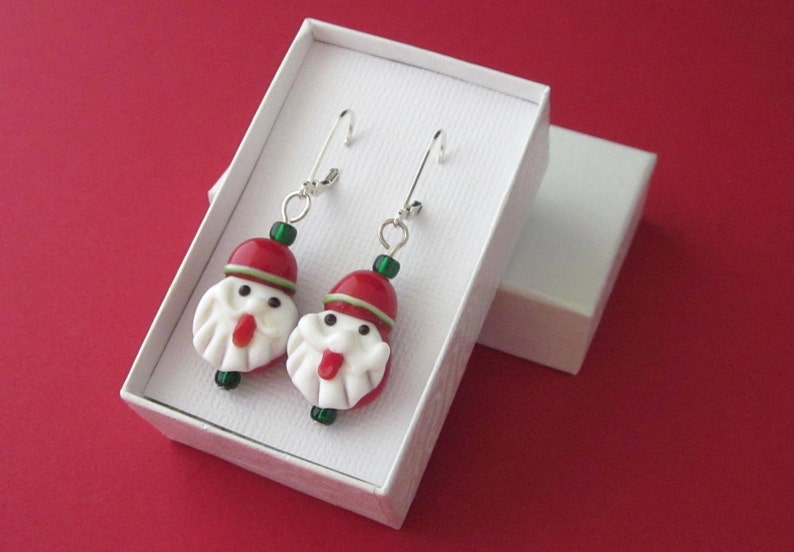 Beaded Bracelet, Quartz and Pearl, Handmade Jewelry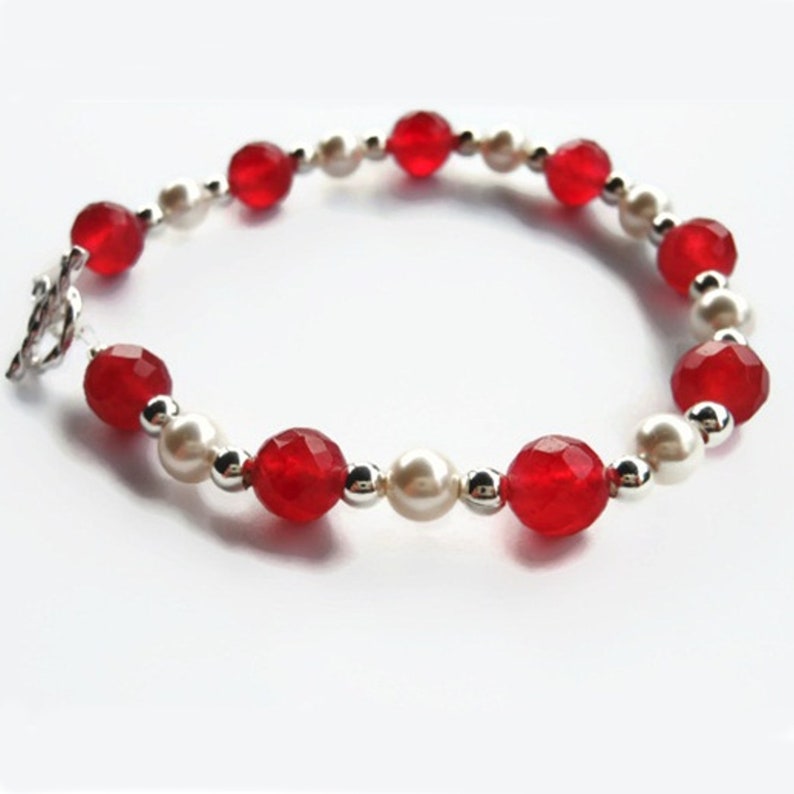 Swarovski Emerald Green and Pearl Snowflake Sterling Silver Earrings
Christmas Holiday Cuff Bracelets for Women, Jewelry Gifts for Her
In addition to these fantastic gift selections, each of these artists have their own shops filled with more gift ideas, so be sure and stop and shop with each one.
If you see something you like, buy it now or forever lose it as handmade gifts sell out quickly!
Shop from these additional countdowns and pages:
Don't see the perfect gift? Ask an artist to help you design something.
Shop now!
Julie
PS – Again, thank you all for your continued support of the Countdowns, and we'll see you in a few weeks for the Countdown to Mother's Day 2021!