It is the color of money, the sign of growth and a sage is a wise one.
Green is harmony and balance. It is renewal and freshness. It gives hope to the spring and peace to the people. It is security and trust. It offers youthfulness and joy.
It is the symbol of baptism and the Eucharist in Christianity.  It is respect in Islam. It is Ireland and tea. It is disgrace in China and symbolizes corruption in North Africa.
It is eternal life in Japan.
Green.
It is natural and used to create authentic designs. Earthy and true to the planet it represents. It is attractive and the most relaxing color to the eye. It has a very broad spectrum range, which means that many men are colorblind to green. However, that does not stop men from choosing the darker greens as their color. The British racing green or forest greens will be found in men's dens or libraries. It is associated with men's clubs, such as the smoking rooms in Victorian time. Dark mahogany and dark green simply go together to create a masculine atmosphere.
Green is derived from yellow and blue. The color can range from a lively lime green of Kermit the Frog fame to the official green color used by the military for their uniforms and camouflage. This does not count the institution green of the prisons or medical facilities of the 50s.
Cave paintings did not utilize green, but the color was used to dye garments, so they had access to green pigments through leaves and plants. Egyptian artists began using green in their tomb paintings by crushing malachite into a paste.
King Tut had a paintbox of his own that contained green paint from malachite. They did do a little paint mixing by using ochre and azurite to create a green. The clever ones dyed clothing yellow first by using saffron before redying it with the roots of the woad plant, which created a blue dye. Clever ladies, very clever.
Because the Egyptians considered green to be a positive color, many of their jewelry contained malachite.
The Romans associate green with Venus since she was the goddess of vegetables and gardens. They created their green paint by soaking copper in fermenting wine. Can we say patina?
Merchants wore green during the Middle Ages. This was a status symbol for those who were businessmen and bankers. Mona Lisa is dressed in green. She obviously came from a prosperous background.
As more people discovered ways to create green dyes, the use of green in paintings became more popular. Though it was normally used to create natural scenes, Whistler created a stir when he used green as a central element in his paintings from an emotional standpoint.
Any fairy, dragon or troll worth their salt is green.
Green is used in design to represent youth and regeneration. It is a positive color that brings energy into a design. It can be used to signify cleanliness and earthiness. It is a grounded and solid color. It can be used alone or paired with other contrasting colors. Green combined with yellow works very well to bring a brightness and energy to a design.
The teal and blue greens relate more to the water and enjoy a coolness. They have movement and gentle energy.
A dark green is solid and secure. It makes a great cornerstone for a design and holds a piece together.
Green paired with its complimentary red give us Christmas and the beautiful poinsettia.
Just like the grass that surrounds us and grounds us, the use of green in a design will solidify and hold a design together.
These creative souls have found the perfect use for greens in their designs. Please enjoy them.
Green Leaf Man Herbal Handmade Soap Oval made with Mango Butter
Green and Blue Aventurine Cluster Bangle Bracelet, Silver Plated Wire
Silk Batik Art Painting, 'Abstract' by Musa
Swarovski Crystal Glass Bali-Style Spacers Pewter Charm Necklace
Pink and Yellow Flower Earrings Polymer Clay with Swarovski Crystals
Colourful Holiday Balls Hand Painted Silk Scarf
Mistletoe Scented Round Pillar Candle - Green Color Handmade
Green and White Checked Reversible Gingham Large Placemats 17x20"
Aqua Terra Jasper Necklace and Earring Set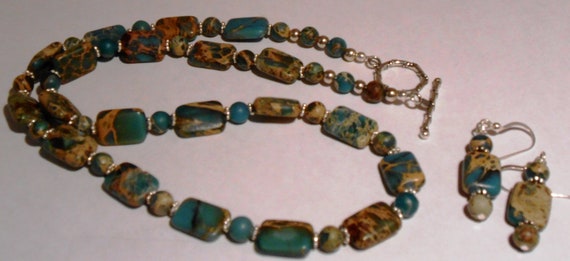 Green Shamrock Carved Wood Bowl #93
Peacock Green and Silver Hand Beaded Geneva Soutache Watch
5 Gift Tags - Kittens Cats Dressed in Clothes - Upcycled Vintage Easter Book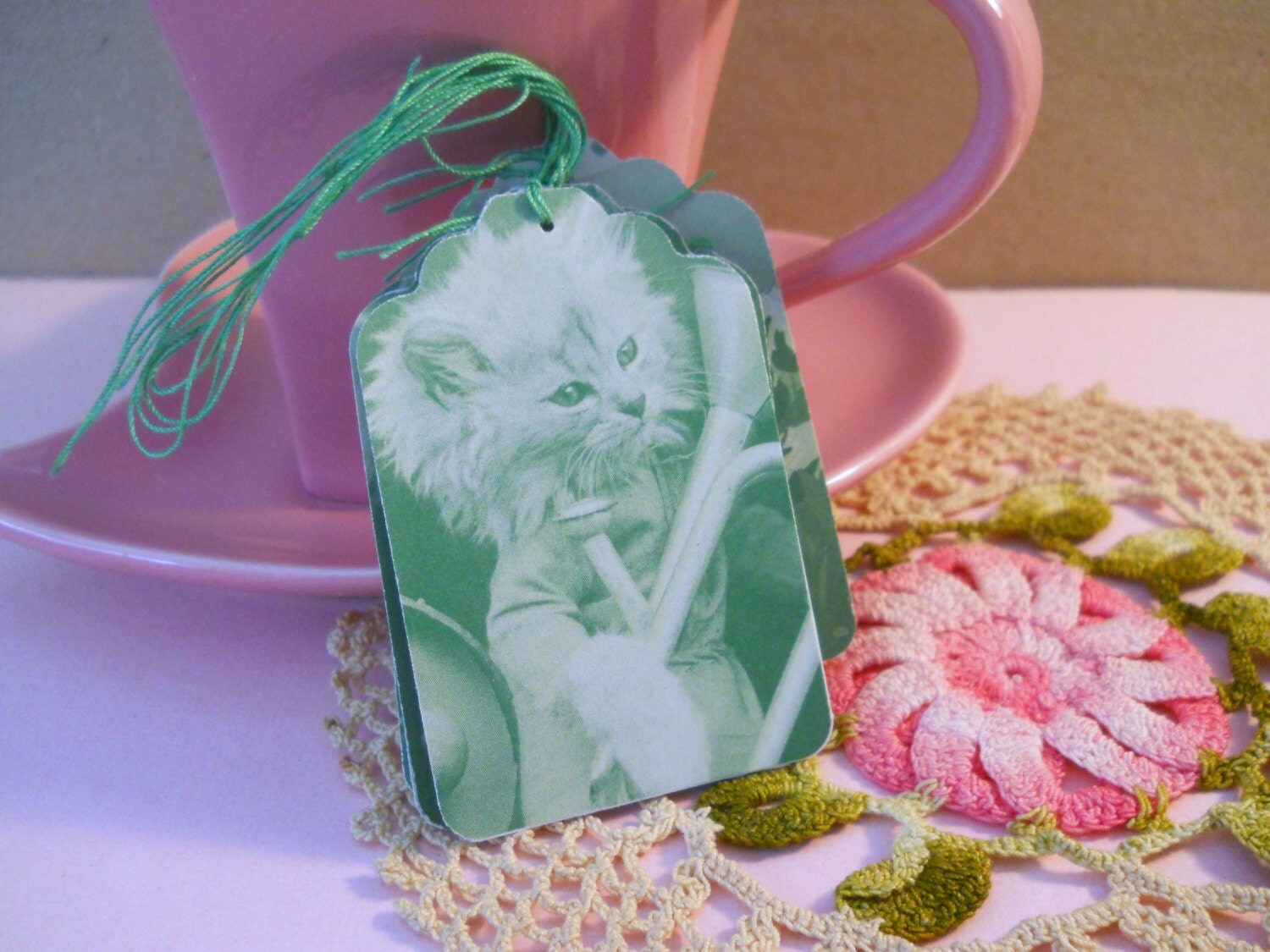 Blue Green Black Lampwork Swarovski Peridot and Turquoise Bracelet
Blue Aventurine and Green Chrysocolla Gemstone Necklace
Wire wrapped peas in a pod green wire four glass pearl earrings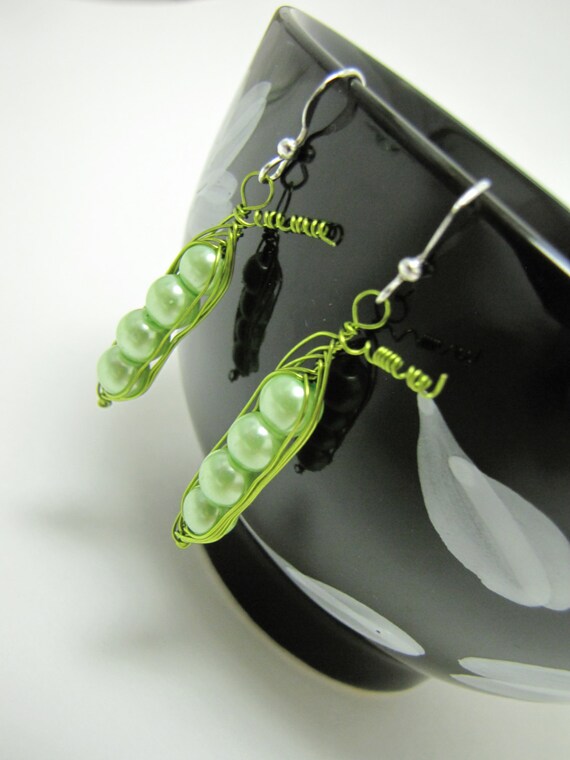 Mint Green and Black Lace Women's Gypsy Sweater Coat
Hunter Green Ladies Embroidered Sweatshirt Jacket. Sizes S - XL.
Free-Form Fused Glass Pendant and Earrings with Dichroic Accents
Quartz, Glass Beads and Silver Filigree Anklet, Green
Gold tassel necklace large dark green faceted oval crystal bead
Green and Silver Beaded Interchangeable Watch Band
19" Afghanistan Apple Green Jade Graduated Necklace
Red and Green Fused Glass Star Christmas Ornament, Handmade
Malachite Green Swarovski Gemstone Earrings Handmade One of a Kind
White Flower, Green, Wood Tile Necklace
John Deere 317 Garden Tractor and 49 Snowblower Handcrafted Birch Wood
Emerald Lampwork Bead Etched Handmade Glass Focal Wrapped In Silver
Opaque Green Bracelet

Boho chic wool felted necklace adjustable suede cord
Antique Hetian Jade Hand Carved Pendant and Beads on Handmade Chain
Painted Flower Bead Earrings, Green Leaf Glass Dangles, Earthy, Kanji
As you can see, there are many ways to incorporate green into design and art. These artists have a lot more to offer. You can see additional offerings from this group of artists here. Mother's Day Countdown Week 6
Julie and Blu