The warmth of the sun, as the Beach Boys sang, depicts the comfort that is given by the color yellow. Yellow is a color that is full of creativity and energy. This color is the one that is easiest to see, and some folks who are color blind may be able to see the color yellow. Yellow is happy, wise and joyful. Yellow is considered a color of high intellect.
The use of color in decor or design adds clarity to decision making, relief from stress, better concentration and a guard against lethargy during those cold, dark winter days. Yellows are popular in kitchens and bathrooms as they give light to those rooms and possible inspiration to the cooks using the kitchen. Yellow in an office adds an uplifting, cheerful appearance.
Yellow was one of the first colors used in cave painting because it was derived from clay. The color yellow is found in Egyptian tombs as they decided that the gods had bones made of gold, so they interpreted this into their tomb paintings. The Egyptian's yellow paint was created from orpiment, which contains arsenic and of course, highly toxic. The women's faces were depicted in gold or yellow.
Yellow is the color of gold, which makes it a rich and royal color.
The Chinese consider the color yellow to be their center and is associated with the Earth. The color yellow is also associated with the emperors of the Qing Dynasty and the Ming Dynasty. During the reign of Huangdi, who is regarded as the founder of the Chinese civilization, there were an enormous amount of inventing going on. He is considered the Yellow Emperor.
The Hindus wear yellow to celebrate spring.
France painted traitors yellow.
The United States painted taxicabs and school buses yellow in order for them to be visible. It is also the color of caution.
Yellow is the happiest color of the entire spectrum.
Since yellow is associated with health, warmth, optimism, and cheerfulness, it is no wonder that yellow finds its way into so many different designs and creations.
Yellow can be bright, sunshiny or it can be a sweet pastel. Yellow and red make orange and yellow and blue make green. Yellow goes with everything and can easily be worked into a design. It is a primary color and used to blend all sorts of new colors. Yellow is wonderful alone or with a contrasting color like purple or black.
These designers used yellow to make a solid statement or a soft whisper. Either way, the use of yellow in these designs will give the owner a sense of well-being.
Batik Art Painting, 'Girl with Butterfly' by Taufik (75cm x 90cm)
Glycerin Soap Yellow Daffodil Jonquil Flower in a gift box
Retro Or Diner Look Yellow Gingham Like Check Tablecloth Fringe 53x70
Tart Tangy Lemon Refreshing Coconut Scented Octagon Pillar Candle
Purple and Yellow Iris on Blank Photo Note Card - Dawn of Change Flower Photography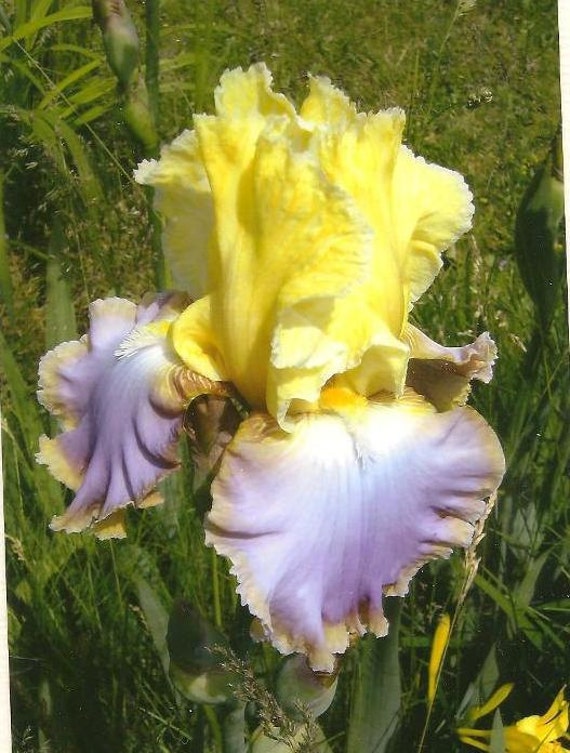 Lace Agate and Metallic Gold Czech 6/0 Glass Seed Bead Necklace 18.5"
Amber Fused Glass Platter with Iridized Black Accents, 14 x 7 Inches
The Denim Handkerchief Quilt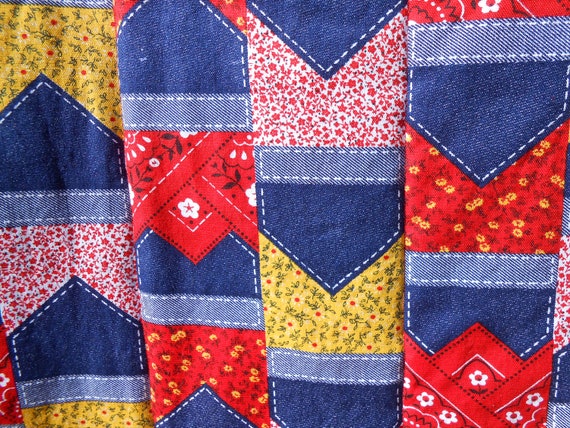 Moms Personalized Gift Keepsake and Remembrance
Encased Lampwork Lentil Beads Handmade Glass Apricot Raku Silver Clear
A-Line Skirt -- White with Blue and Yellow Floral Print

Yellow Jade Leopard Heart Black Hello Kitty Necklace
Yellow satin fabric flower hair pin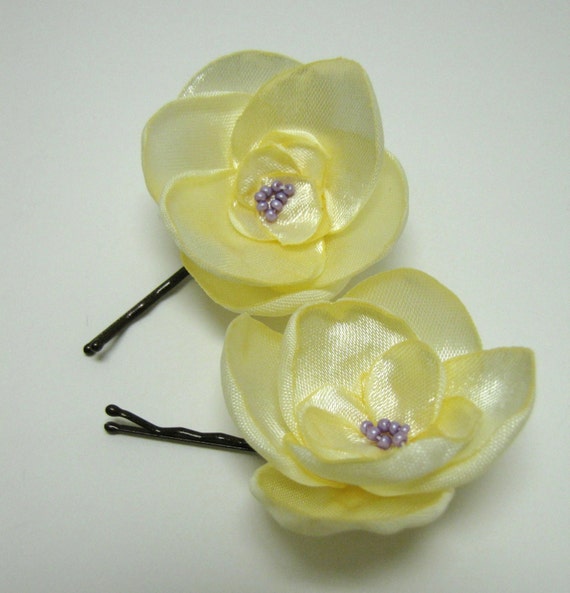 Pink and Yellow Swirl Necklace and Earring Set Lampwork Beads
Flowing Gold Wire Dangle Earrings with a yellow glass focal bead
Vintage Recycled Goodwill Curls and Beads
Chenille stitch Green and Yellow tubular Hoop Earrings
Olivine Jade bracelet with pewter bead
Pair of Vintage Summer Fish Earrings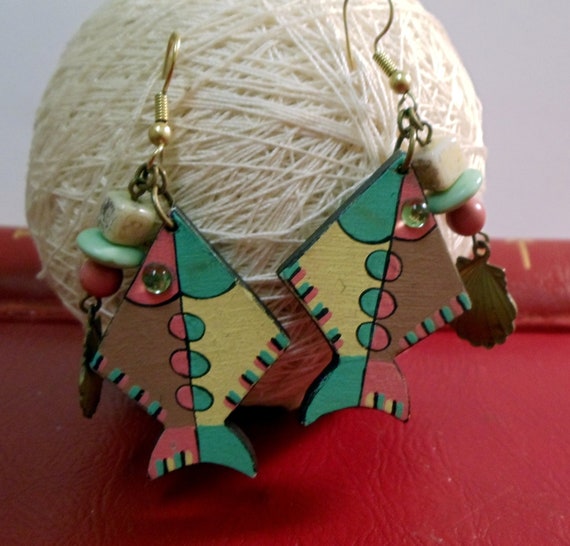 Heart Inside Heart Pendant Handcrafted from Poplar Wood
Lemon Jasper and Khaki Quartz 19 inch Chunky Necklace Set
Lemon Meringue Dichroic Fused Glass Pendant with Bright Teal Accents
Handmade Yellow and White Mini Cloth
Sweatshirt jacket; yellow/daffodil design. Sizes 2X to 5X.
Citrine Gemstone Nugget White Freshwater Pearl Bracelet, Yellow 8 Inch
Tiger Eye Earrings With Crystals, Brass, Copper, Ear Wires, Handmade
Yellow Flower Vintage White Filigree Ring
Polymer Clay Flower Bracelet with Carnelian Gemstones and Seeds, Earthy, Multicolor Yellow, Brown, Green
Greeting card for friendship any occasion 228
Yellow Tangerine Czech Glass Handmade Earrings Swarovski Beaded Summer
Dark yellow brown magnesite nugget earrings antique brass lever backs
Golden Nephrite Jade and Vivid Rose Quartz Gemstone Beaded Bracelet
Yellow Gingham: A pendant charm necklace
Sunny, fun and mentally stimulating, the use of yellow in all these designs are sure to add happiness to whomever owns them! You can see all of these great designers' gift ideas for Mother's Day on this blog post: http://bmebluprint.blogspot.com/2013/03/mothers-day-countdown-week-5.html
They have a lot more than yellow!
Enjoy!
Julie and Blu