Gourmet food and fine wine.
Over-indulgence on any level.
Blooming crocus.
Sometimes, lavender gets a bad rap, especially when used as a derogatory slam against people. However, lavender was simply the flower for many years and not associated with a true color in the box of 64 crayons until much later. It was not until 1705 that people used the words floral lavender for anything other than the actual flower. Floral lavender is the true medium purple of the flower. The flower has many shades of lavender radiating from the center.
The lavender flower symbolizes love and devotion. They are pure, they are serene and they symbolize caution. A gift of lavender signifies a great adventure.
Lavender is the color of femininity, and it represents grace, elegance and the art of romance. It is healing and tranquil.
Because it is a not so distant cousin of the royal purple, it has spiritual and wealthy connotations as well. It is refined and luxurious.
The use of lavender acts as a trigger for nostalgia rather than the deeper mystery associated with purple.
Lavender is perfectly paired with mint or pale pink when used in a design. It is warmed by reds and cooled by blues. It is made earthy by the use of browns.
Lavender is shy and introspective.
You will find shades of lavender in Periwinkles, Wisteria and Lilacs. All very feminine flowers. Lavender flowers are considered delicate and precious.
An amethyst is considered lavender.
The lavender plant promotes healing and well-being. It is used in cooking and makes wonderful scones and cookies. It is a great tea for relaxing and meditating. It works equally well in salad dressing and anti-dandruff shampoo. It's a moth repellant and a great bath soak. I presume not at the same time. It is calming and has a disinfectant property that makes it perfect for cleaning.
It is a sleep aid and a sinus remedy.
Give someone you love a bundle of lavender or make your soap or sachet with lavender. These are some of the uses for the plants.
Lavender is lovely and when added to a gift basket, makes someone feel very unique and special, just like the color lavender is.
These designers have used lavender throughout their designs to give that "specialness" to the recipient.
Lavender and Purple Bracelet with Glass Pearls
Women's Plus Size Half Apron Daisies with gold Made in the USA
Sugilite Amethyst Gemstone Copper Wire Wrap Long Earrings
Rainbow Fluorite Amethyst Handmade Necklace Purple Gemstone OOAK Beads
Chunky Purple Stripe Interchangable Watch Band
Hand Knit Lovely Lavender Beautiful Bunny Dish Cloth or Wash Cloth
Lavender Flower Beaded Watch with Pale Blue Trumpet Flowers Polymer
Dice earrings light purple lavender lilac gambler casino jewelry
Ladies Violet Embroidered Sweatshirt Jacket. Sizes 2X-5X.
Bridesmaid pearl beaded purple dangle earrings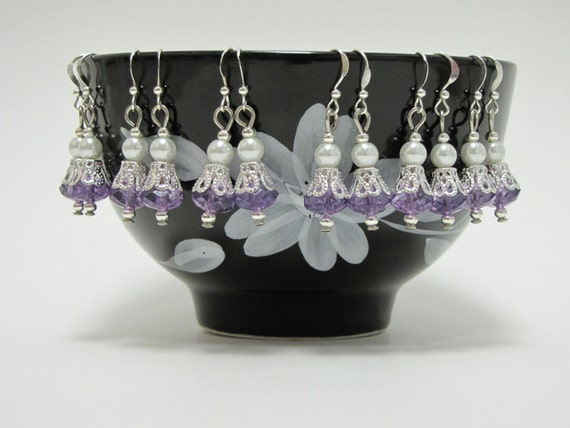 Purple Lavender Flower Fairy Swarovski Crystals Round Glass Necklace
Set of Vintage Hoop Earrings - Pierced - Small - Pale Lavender and White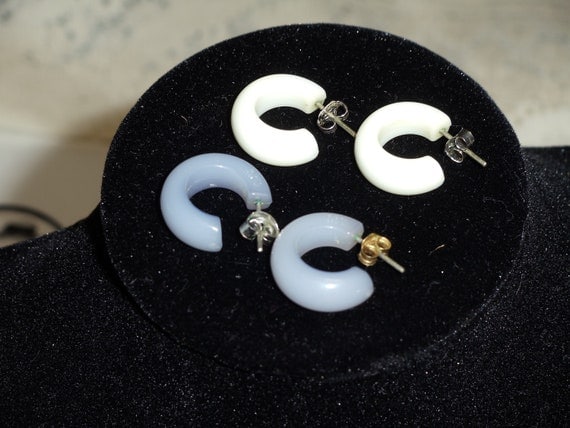 Purple Handmade Dichroic Fused Glass Pendant Dappled w Silver
Amethyst Gemstone Nugget Necklace
Golden Nephrite Jade and Vivid Rose Quartz Gemstone Beaded Bracelet
3D Lightning Strike Art Earrings in Lavender and Purple Polymer Clay with Gold Leaf
Wine and Plum Window Curtains Floor Length Custom Handmade Ruffle Ties
Lavender Flower Post Earrings, Sterling Silver Ear Studs, Handmade
Handmade Crochet Purple Hues Crochet Bracelet
Vintage Postcard The Rose Co - Purple Violet Horseshoe Best Wishes 1908 Wilmington Delaware Cancel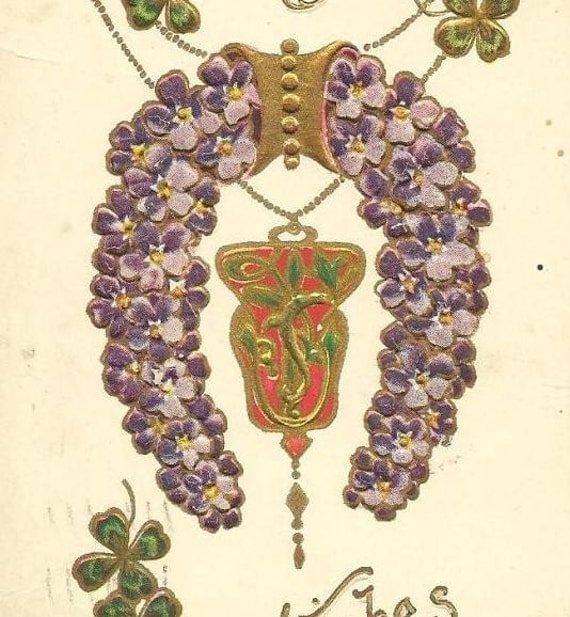 Bright Yellow and Lavender Scrabble Style Pendant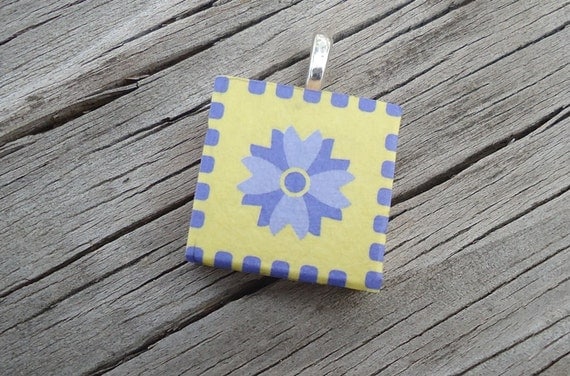 Set of 3 Lavender, Turquoise, and White Fancy Mum Flower Hair Pins
Handmade Lampwork Bead Etched Glass Color Changing Dark Lavender Focal
Pink Opalite and White Baroque Freshwater Pearl 17 inch Necklace
Copper Earring with Blue Tree Agate Earring
Handmade Snowflake Christmas Ornament Baltic Birch Craft Plywood Purple Any Age Unisex
Black crystal and fresh water pearl dangle earrings
Pure Natural Lavender Handmade Artisan Soap Aromatherapy Essential Oil
Lavender Crystal Pendant Clear and Swarovski Crystal Necklace Earrings
Pink and Black Spotted Rhodonite Stone Beaded Silver Wire Wrapped Ring
With all these lovely lavender choices, some lucky lady is bound to receive lavender this Mother's Day.
If you would like to see what else these talented designers have to offer, visit the Mother's Day Countdown post and explore their studios for other gift giving ideas.
Grab a cup of lavender tea, curl up in a lavender bathrobe and read an old Janet Daily Harlequin Romance book. Now, that is decadence.
Enjoy and happy sales
Julie and Blu