Never mind that Keep Calm and Carry On thingy, deck yourself out in the soothing color turquoise if you are prone to anxiety or panic. It should be Keep Calm and Wear Turquoise. The color is used by those who practice holistic medicine to calm their patients. The nurses wear turquoise and those walls are sometimes painted a easy teal in places where people are a bit on the anxious side.
It is no wonder then that the deep teals of the Gulf of Mexico and the Caribbean are so extremely popular places to go and relax.
The gemstone turquoise belongs to those who are born under the sign of Sagittarius.
The turquoise stone is a talisman in many countries and ancient Egyptians inlaid turquoise within their tombs. They considered it a holy stone. The Persians wore the teal stone around their wrists and necks to ward off unnatural death. If the turquoise started to change colors, they got a bit excited because to them that was an indication of impending doom. Unfortunately for them, the turquoise could and would sometimes change colors due to oils in the skin. Bummer. 
The word turquoise comes from the country Turkey since that was the home of the first discoveries of the stone. The English brought it into our vocabulary as a color term in the 1500s.
Since turquoise or teal is a clever combination of blue and yellow, it would serve to reason that the color would encompass some of the properties of both colors. The calming effect comes from the serenity found in all the blues, while the refreshing side of teal would come from the sunny properties that yellow carry.
Teal is a sophisticated turquoise and both pair well with grey and pink. Pink and turquoise are definitely feminine; and if the piece is to be a brighter piece, add teal instead of the darker cousin, turquoise.
Turquoise, the color, signifies energy, serenity, wisdom, creativity and whole balance. The stone is the stone of friendship.
The color is touted as having healing properties in that it can reduce acidity. This may be true due to the affect the stomach can have over the body when it is agitated. The color calms the mind and promotes rational thinking with cognitive communication skills.
A bit too much turquoise can result in analytical and paranoid behavior. Like one cookie is good; 2 dozen cookies are not.
Designers who want to create an open and friendly design will use turquoise as their main color. Teal is a brighter version and will promote openness and joy. Teal is a very happy color, and it works well with yellow, orange and lime greens. All of those are equally happy colors, so when designing a piece for a summer picnic, those colors will be happy to attend the party.
Some turquoise aficionados are old souls searching for enlightenment. They are drawn to spiritual journeys and wear turquoise to promote harmony.
One who adorns themselves in turquoise is a great decision maker and very self-reliant. They are confident and are natural and easy leaders.
Teal is used by designers to refresh the mind. It provides reinvigoration. The color is perfect for emergencies because it promotes clear thinking. Since it aids in clear thinking, public speakers will want to surround themselves with a lot of turquoise to calm the nerves and provide clear communication to the audience.
Turquoise is such a charming color; and it goes so well with other colors. It can work with any of the other colors. When the color is darker, it is dramatic and classy. When the color is lightened, it promotes femininity and fun. Turquoise and copper are warm and friendly choices, and turquoise and blue are filled with serenity.
No matter how the color was used, these designers have added turquoise to their designs to bring the owner a sense of calm and joyfulness.
Turquoise, Lime Green and White Butterfly Stitch Dish/Wash Cloth
Brass Hand Charm With Heart Polymer Clay Bead Earrings
Wire Wrapped Lt Sapphire Dyed Jade Nuggets Adjustable Bangle Bracelet
Turquoise Colored Wood Beads
Chocolate Brown and Turquoise Blue Two Tone Round Dangle Earrings
Lampwork Beads Handmade Ivory Glass With Turquoise Dots
Czech Turquoise and Chimera Lampwork Sterling Silver Dangle Earrings
Southwestern Necklace Turquoise Teal Brown White Swirled Polymer Clay
Stars and Stripes Joy Christmas Ornament Handcrafted from Oak Wood
Beautiful Glowing Colors Dichroic Pendant and Dangle Earrings Set
Handmade Ice Blue Crystal Cocktail Ring - Upcycled - Rhinestone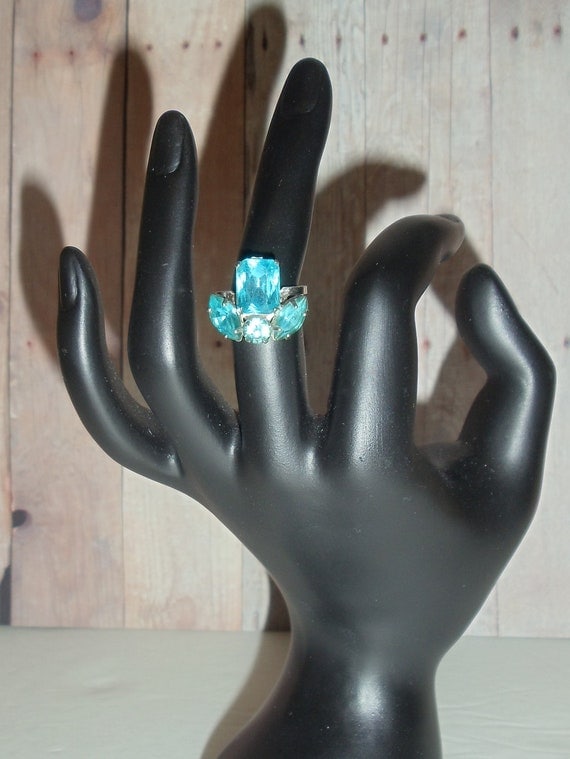 Valentine's Heart Earrings, Two Hearts Crochet Earrings, Available in Custom Colors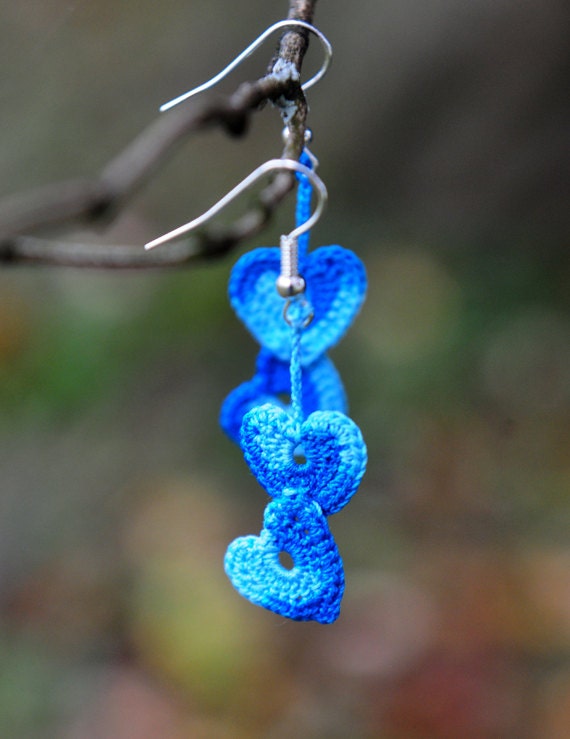 18" Turquoise Gemstone Necklace w/ Silver Wire Wrapped Tree Pendant
Lace bracelet cuff with blue ribbon and bead closure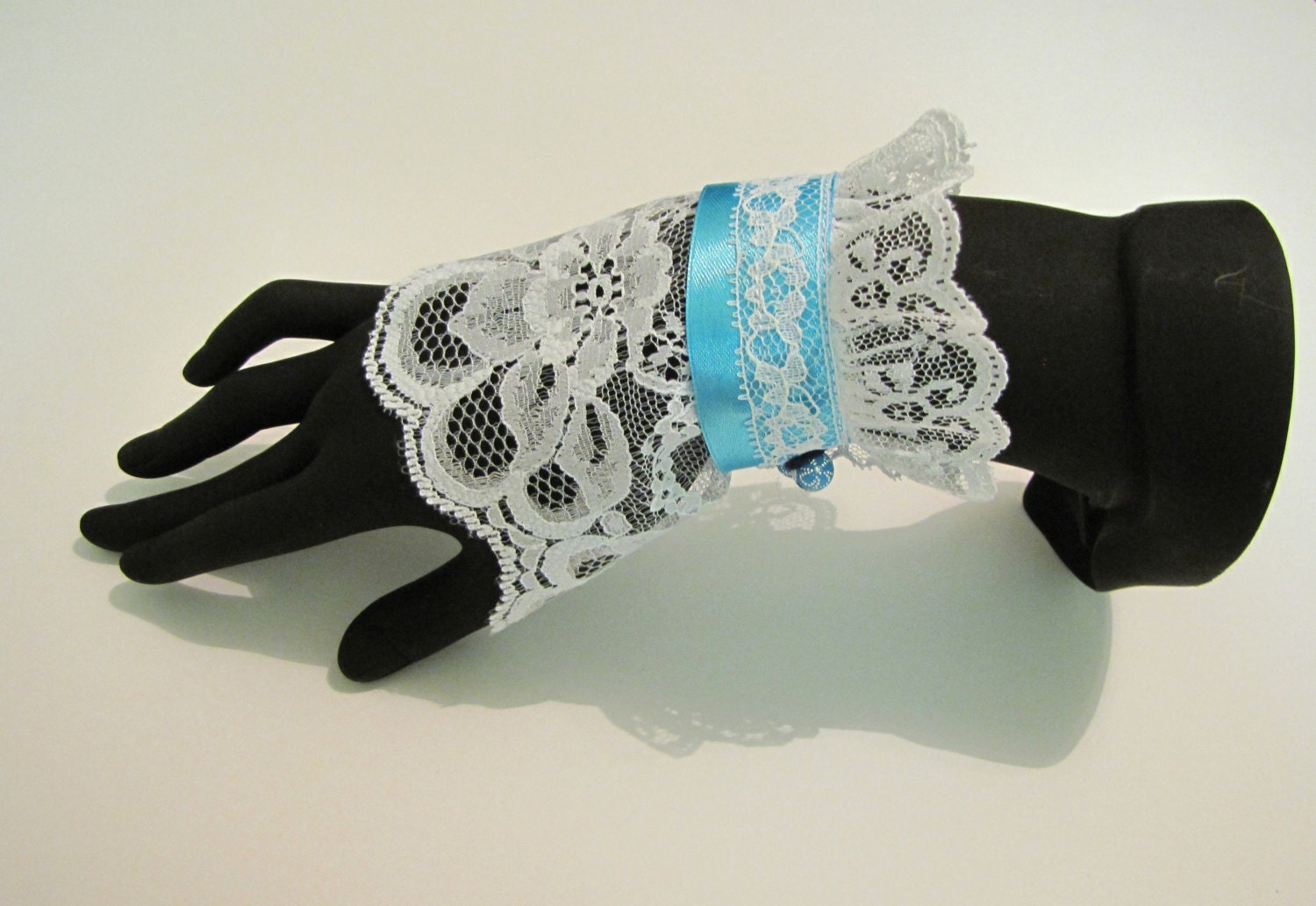 Forget-me-Nots and Ivy with Golden Horseshoes on Vintage Birn Brothers New Year's postcard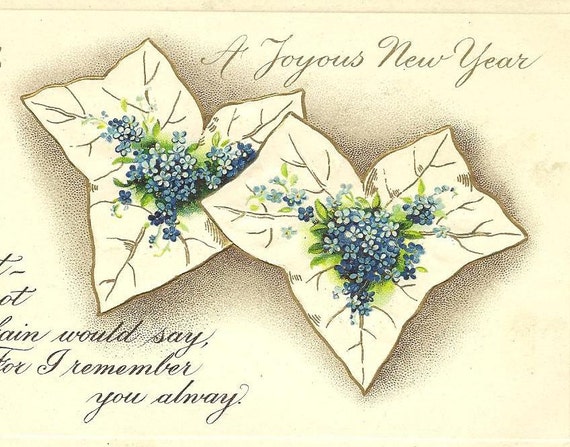 Copper Turquoise Brown Watch Charm Bracelet
Turquoise pendant polymer clay on black cord
Blue Beauty Bottle Cap Charm Necklace
Turtle Earrings with Coral-Colored and Blush Quartz Beads
Old Cast Silver Amulet Genuine Turquoise Chunks and Bone Bead Necklace
Annealed Wire Pendant with Turquoise Gem
Girls necklace with a cat turquoise howlite black cat's eye adjustable
Magnesite, Crystal and Silver Filigree Bracelet, Turquoise Blue
Turquoise Drop Bracelet
Sterling and Turquoise Stretch Bracelet
Leather copper and ceramic bead earrings and necklace
Skull Day of the Dead Earrings Handmade Turquoise Swarovski Jewelry
Silver Lined Teal Tube Beaded Chevron Patterned Dangle Beaded Earrings
If you have someone on your gift list that needs a pick me up or is normally a joyful person, give them the gift of happiness with one of these lovely turquoise gift ideas. In order to see other designs by these talented artists, go to the Mother's Day Countdown Week 8 blog post and select one of their gift ideas.
When you are feeling anxious, reach for a piece of teal or turquoise jewelry to provide yourself with the calming effect of turquoise.
Enjoy
Julie and Blu