Regal, royal and full of energy.
Wise, independent and extremely creative.
Snail spit and Alexander the Great.
What is probably one of the most popular colors for creative folks, has such a long and rich history within the artistic community.
The color purple was one of the first colors that was created for use in prehistoric art. Those artists may or may not have discovered fire yet, but they were drawing on the cave walls with sticks of manganese. Purple dating back 25,000 years or so, have been found in hand outlines and animal drawings on the caves within the Pech Merle cave in France.
The color purple was discovered in the art in the time of the Phoenicians, who found out that if you took snail mucus you could create a dye that they called Tyrian purple. There is no mention as to the one who discovered this, nor is there any indication as to how they discovered this, only that several ancient sites are the home to piles and piles and piles of snail shells who gave their little lives to making purple for the ancient robes and other ornamentation of the royal.
The art of creating the dye from the tiny snail's mucus was an exact science that needed careful and deliberate timing. The mucus was allowed to sit in the sun where it turned white, yellow-green, green, violet, red and then to a dark purple. The mucus apparently passed through the spectrum as the ultraviolet light of the sun hit it. Or it was magic. You decide.
It was expensive and took thousands of little sea snails to create one small batch of this dye.
Throughout the history of the Middle East, all royalty was adorned in some sort of purple to mark their status and their ruling class.
The Bible depicts the priests adorned in purple. God tells Moses to bring Him some purple cloth.
The Trojan warrior's horses had their tails dipped in purple dye in the Iliad. The Odyssey provides the wedding beds with purple blankets.
The poor sea snails had to be put through the recreation of their popular purple color when a German chemist tried to recreate Tyrian purple in a lab in 2008. He sacrificed 12,000 of the tiny creatures to create enough dye to dye a handkerchief. That was less than 1.4 ounces of dye.
The Christian era continued the use of purple when during the Byzantine empire, the pages of the Gospels were written on parchment and lined in gold and Tyrian purple. Births were conducted in Purple Rooms, so the new royals were known to have been Born in the Purple.
Throughout the history of man, purple has been a dominant color in their societies and leaderships.
The color purple provides inner sight into creativity, wisdom and spirituality. The color purple provides pure energy to the those who wear or surround themselves in purple. It is soothing and provides mental relief while stimulating the mind. It takes the wearer on a journey that provides them with a tranquil and stress free journey.
Creative folks love, love, love purple. It is exciting to work with and exciting to wear. It is for those with an adventurous heart that love to explore the surrounding world. Oh, and, so, dramatic.
Those who wear purple stand a little taller and speak a little slower. They are filled with self-respect and dignity. That must be the regal part coming out, or they were born in a Purple Room.
It is sophisticated and romantic. It leads the way and is exotic.
Purple lives well with other colors since it is a derivative of blue and red. Color combinations are wide and varied, with all combinations working in harmony. The color purple certainly can stand alone.
Here are some designers who have taken the color purple and brought it to its dramatic conclusion.
Lilac Checked Tablecloth Fringed Farmhouse Square 52x52 Cotton Linens
Original Batik Art Painting on Silk, 'Abstract' by Musa
Hand Knit Purple Cotton Waffle Stitch Dishcloth or Washcloth
Porcelain Jasper Pendant and 18 1/2 inch Gemstone Necklace
Sterling Silver Copper Wire Wrap Purple Cubic Zirconium Pendant
Octopus Puzzle and Room Decor in Purple
Purple Dichroic Pendant, Black Base, Handmade Fused Glass Jewelry
Windmill and Violets on 1911 Gottschalk Dreyfuss Vintage Christmas Postcard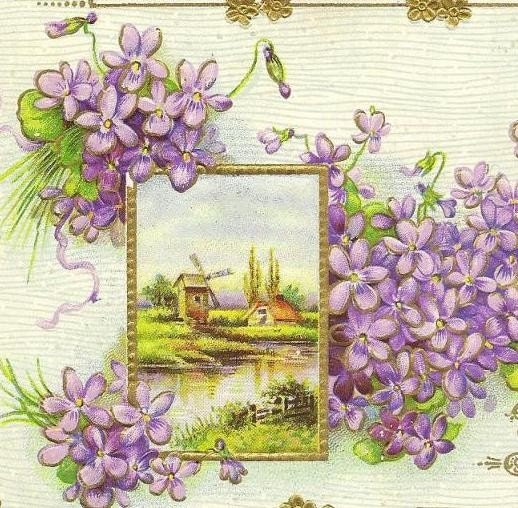 Purple Bow Necklace with Silver Chain
White Pearl and Amethyst Earrings, Crystals, Dressy Dangles, Swarovski
Spring Purple and Blue Silk Floral Arrangement in Hand decorated Vase
Necklace Purple Heart Violet Flowers Green Beads Polymer Clay Strand
Trinket jewelry box butterfly purple lavender small
Rice Roses, Wedding,Bird Seed, Mints, 50, Ivory, Roses, Ready2Ship
Custom: Alaskan Fish Wall Art in Blue, Purple, Violet and Pearl
Handmade Mother's Day Card Thanks For Always Being There Butterflies
SECRET PINK PURPLE HEART BOW WISH BOX NECKLACE
Lariat - Bead in a bead, black onyx, shell and glass beads
Rose Tree of Life Necklace on Silver Chain with Purple and Pink Wire
Crucifixion Cross with Nail Pendant Handcrafted from Purple Heart Wood
Frozen Ocean Wave Dichroic Cobalt Blue Glass Handmade Brooch
Handmade Huge Purple Rose Cocktail Ring - Leather - Beaded - Upcycled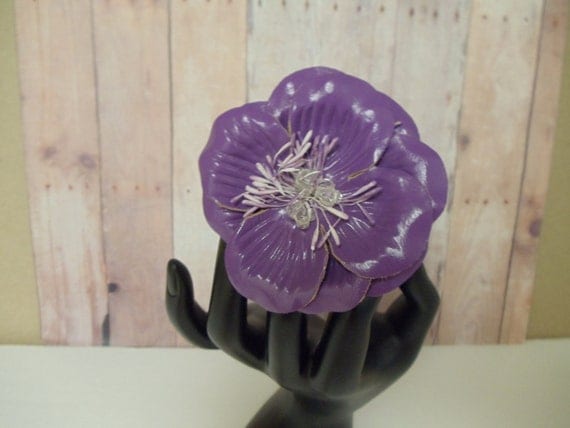 Wooden chunky purple and gold beaded necklace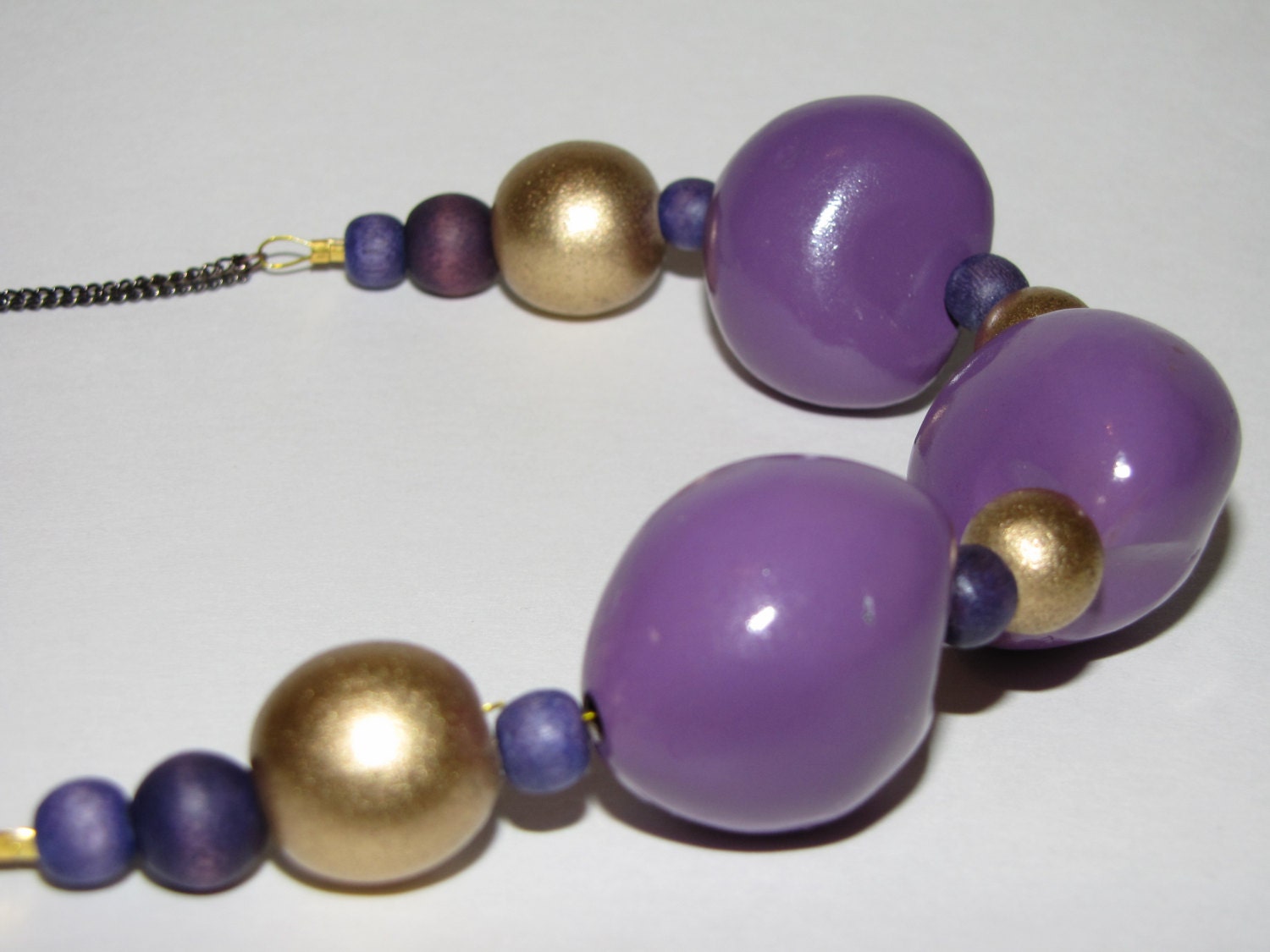 Hard Rock Candy ~ Fossil dyed stone Two Strand Bracelet
Purple and White Checkered Glass Tile Pendant, Square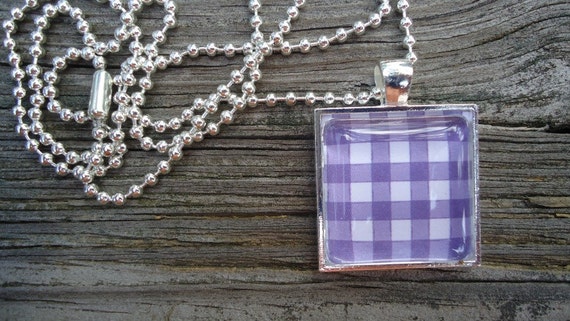 Glass Bead Crystal Embroidered Agate Cabochon Black Purple Beadwoven
Apron-Womens Half Apron--Purple Floral
Glass Charm Bead 5mm Large Hole Lampwork Slider Bracelet Bead Violet
14 and 1/2 inch Purple Glass Beaded Necklace with Small Glass Pearls
Purple NeckWarmer - Basket Weave, Cream trim & 3 Vintage Button
Purple turquoise magnesite chunky earrings surgical steel ear wires.
Handmade Amethyst Bracelet Copper Purple Gemstone Beaded Jewelry OOAK
Charm Necklace Handmade Silver Honey Bee, Colorful Art Glass Beads
As you can see, purple can be used in a variety of ways and plays well with others.
Give mom, or any woman in your life, the royal treatment by purchasing any of these purple gifts from some very talented designers. If you would like to see more from these artists, please visit  Mother's Day Countdown Week 9 for an example of over 100 gift ideas from these very artists.
Enjoy your purple and walk with your head held high, for you are royalty you know.
Julie and Blu