Why is that?
The something borrowed comes from a married family member or friend who is happy in their marriage and passing on the good fortune. This reminds the bride that family and friends can be counted on.
The something blue is because blue is a wedding color and has been for ages. Those lovely Roman brides wore blue because it was a symbol of love and fidelity with a little modesty thrown in for good measure. The Virgin Mary is traditionally clothed in blue. Wedding gowns during the 19th century were often blue.
So we come to our last primary color in the wheel. Red is hot, yellow is warm, so that means by process of elimination that blue is cool.
Ice cold blue. Tranquil and calm blue.
Feeling blue? Feeling sad? Guess that's why they call it the blues.
Blue is a favorite color of the men in the world, with navy blue as a symbol of the manly man. It means success and prosperity. It stands to reason that men like blue blazers and it is used by yachting and rowing college guys. Those blue blazers were hijacked by the Rolling Stones, The Small Faces, The Beatles, The Kinks, The Yardbirds and many other 60s bands who were poking fun of the establishment.
Those folks who study marketing and advertising can tell you that next to green for financial institutions, blue is the most popular color for logos and advertising. It symbolizes strength and solidarity. It is an authoritative color.
Blue fades into the distance in a design. The color blue will recede when used in a painting or piece of art. If you want to bring something forward in a design, place blue next to it. Blue is a solid background color.
Blue alone though, is peaceful and calming, like the ocean on a hot summer day with all the sparkling points of light shining on it and the smell of coconut oil in the air … I digress.
The blue sky is infinite and the deep blue ocean is bottomless.
Blue is the darkest color, but is easily seen in the dark. The use of blue in the artist's palette may be a substitute for black, especially when painting a raven haired beauty.
Blue inspires trust, intelligence and confidence, which is why you see it used in financial logos and advertising. The blue in the AT&T logo provides a link to technology and innovation. It is successful and powerful. Think IBM and their blueness, or Blue Cross and Blue Shield. Police, fire and the navy dress their officers in blue to protect and serve.
Blue is symbolic of holiness in the Jewish faith. It is immortality in China. The Japanese use indigo blue to express the expanse of the oceans. Blue is royalty in France and the Germans use it to symbolize being fired from their jobs. They are served a Blue Letter rather than a Pink Slip. The Iranians use blue to show they are in mourning.
When used in a design, it provides a cool and comfortable feeling of well-being. It is the tranquility of the ocean and the expansiveness of the sky. Many spas are painted in shades of blue to evoke calm. It inspires creativity and it promotes the use of deep thoughts in the wearer. Blue promotes healing and is often used in bathrooms for the perfect feng shui.
Too much blue in a design can lead to a temporary funk, as the color has a negative side to it. When using all blue in a design, maybe make it primarily blue with some lovely white additions to offset the moodiness of the piece. Give it a light and airy appearance. The use of white keeps the design from becoming overwhelming to the viewer or wearer. Much like fluffy clouds break up a blue sky.
No matter how much blue you use in a design, it is always a great choice as it adds well-being to the piece and makes it an enjoyable visual experience. Blue works with all the other colors in the palette and is complimentary to orange. It sits between green and violet since those are the adjoining primary color combinations. Blue adds movement to a piece.
These talented designers have taken blue out of the box of crayons and used it to create fabulously positive energy pieces.
Original Batik Art Painting on Cotton, 'Ocean Wave' by Kapitan
Pendant, blue, aluminum wire-wrapped with pearls
Hand Knit Plucky Penguin Dish Cloth or Wash Cloth In Blueberry Blue
KKMaries
Blue Tan Flower Glass Pendant on Metal Bezel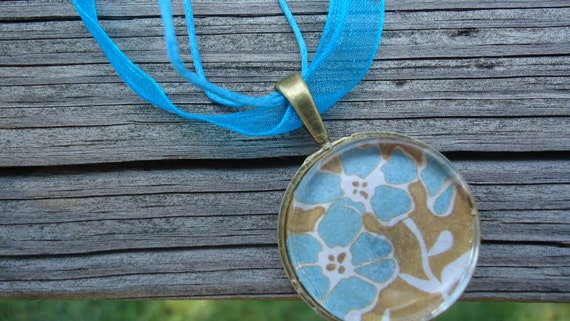 Blue and Silver Interchangeable Purse Charm
Blue Recycled Glass Peace Sign Necklace
Swarovski Crystal Polymer Clay Silver-Plated Pewter Charm Earrings
KevsKrafts
Vintage Ford Mustang Portrait Handcrafted from Birch Wood
Blue Velour Bathing Beauty - late 40s-50s Bathing Suit size Small RARE
Ladies Embroidered Sweatshirt jacket; navy blue. Size S to XL.
Blue Flower Beaded Necklace with Sodalite Gemstones Polymer Clay
Melissa's Hodgepodge Bracelet
FrozenFairytale
Ombre blue and black bib necklace - recycled plastic eco friendly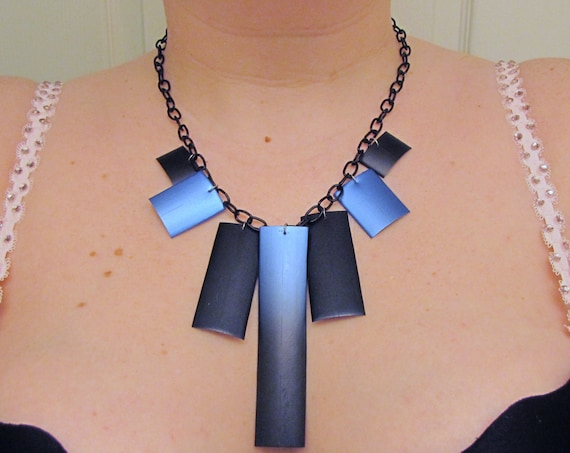 Blue Glycerin Soap Anemone Flower in a gift box handcrafted
Blue and White Earrings Flower Petals Design Ceramic Handmade Jewelry
Blue Swarovski 12mm Round Faceted Crystals Sterling Beaded Earrings
TwistedThreadAndHook
Broken Wheel Necklace with Swarovski Crystals, Lace Crochet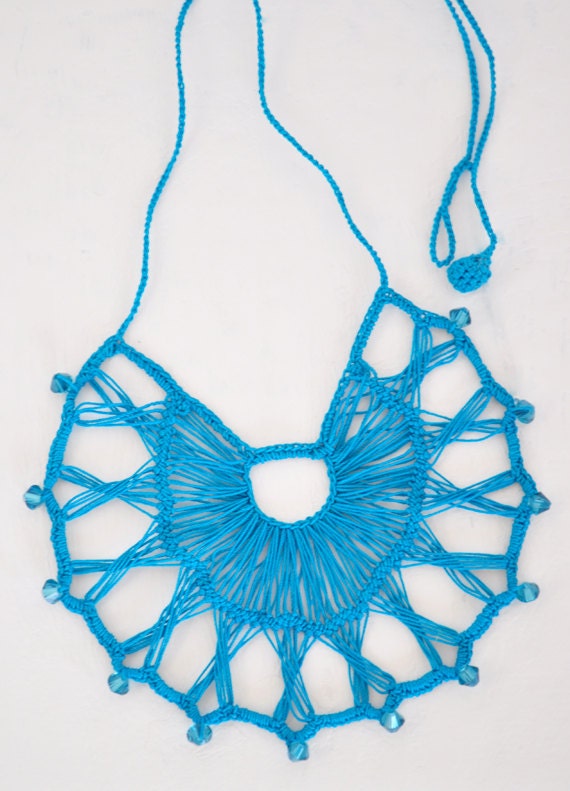 Lapis Pendant, Coral, Crystals, Glass Pearls and Silver Necklace, Blue
Cobalt Blue Crystal Swarovski Crystal Silver Chain Dangle Earrings
Lampwork Beads Handmade Glass Beads Ivory Transparent Blue Dots SRA
Czech Glass Button Red Blue Dragonfly Holder Keychain or ID Holder
ButterflyInTheAttic
Vintage Enamel Earrings Heart Shaped - Dark Blue - Orchid - Flower - Floral - Pierced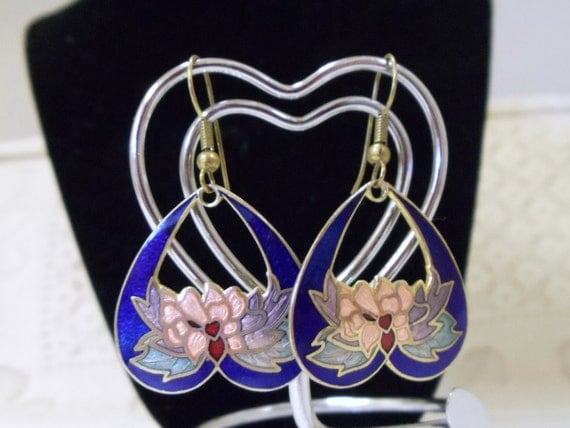 Springtime Blue Bunny
Lapis Handmade Earrings Cobalt Blue Thai Silver Gemstone OOAK Jewelry
Very small short choker 15 inch vibrant colors yellow blue red green
Shimmering Deep Blue Ocean Dangling Dichroic Glass Hook Earrings
Vintage Venetian Trade Beads Six Layer Chevrons Collected in Africa
These calming pieces are only a small portion of the wonderful designs that these artists have to offer. You can check out some of their other designs that would make a wonderful Mother's Day gift by heading over the the
Mother's Day Countdown
to see what else they have to offer.
Enjoy and go out and create something in BLUE today!
Julie and Blu