At the end of all great events, there are usually fireworks in reds, oranges, greens and blues. Bright flames of fire shoot into the sky and explode the night with bright lights. Orange is an exciting color. It is not as hot as red and not as cool as yellow. It is in between and dances in the moonlight on a harvest night.
It is the color of extroverts and the unconventional.
It means danger or hot. It brings about the feeling of nostalgia in the autumn and amusement at the sight of a carved pumpkin.
The word orange was first introduced as a color in the 1500s. Until then, it was referred as yellow-red.
Again, those crazy ancients were the first to use orange on their walls. They used a pigment derived from realgar, which is a arsenic sulfide mineral known as ruby sulfur. It comes from volcanic activity and sulfur mines. It can also be found in Yellowstone National Park, which means I have a photo of it somewhere. It provides arsenic to the world. Those who know about Yellowstone will know that arsenic is responsible for the death of many bison and elk that graze on the land year round.
Orange is the color of the early Protestant thanks to the involvement of the House of Orange in the French Wars of Religion. Irish Protestants were known as Orangemen. The New York flag has an orange stripe to honor the Dutch who settled New York.
The goddess of fruitfulness was clothed in orange. Monet used orange as an introduction into the Impressionist movement when he painted Impression Sunrise. The color orange next to azure was a bright and popular combination in many impression paintings. Toulouse Lautrec used orange as an expression of happiness and amusement. Van Gogh was the orange master. He applied orange to many of his paintings to imply drama, which is evident in Starry, Starry Night.
Orange is highly visible making it great for road cones, life preservers and clown wigs. Blue simply adores orange and is at home next to it.
Orange is found in tigers, poppies and a wide variety of fruits and vegetables.
Orange is the color of transformation in Confucianism. It is illumination in Buddhism. It is worn by holy ones in Buddhism and Hinduism.
Orange is warm and happy. It is cheerful and light-hearted. It is mentally strengthening and helps to maintain balance after an emotional upheaval.
It is optimistic and energetic. It is spontaneous and positive.
Enthusiastic and ready for adventure, orange is a powerful color to use when you want to draw attention to something or someone. Extroverted and uninhibited, orange yells for everyone to jump into the pool no matter what you are wearing. It also stimulates conversation and social interaction. It even stimulates the appetite and is not a good color for dieters to have their kitchen walls painted. It does give the wearer the freedom to be themselves.
Anyone who is feeling stuck in a rut would do well to add something orange to their atmosphere as it is a transforming color that will stimulate the person to activity and creativity. This power color is dynamic no matter how it is displayed and these talented designers knew just what to do with the color orange in their designs.
Colorful Crystal Cluster Skull Earrings Coral Day of the Dead Handmade
Orange Carnelian,Orange Rainbow Agate,Botswana Agate Gemstone Earrings
"Koi Pond" Mixed Agate and Carnelian Gemstone Necklace 18.5"
FrozenFairytale
Pop can earrings - recycled aluminum can orange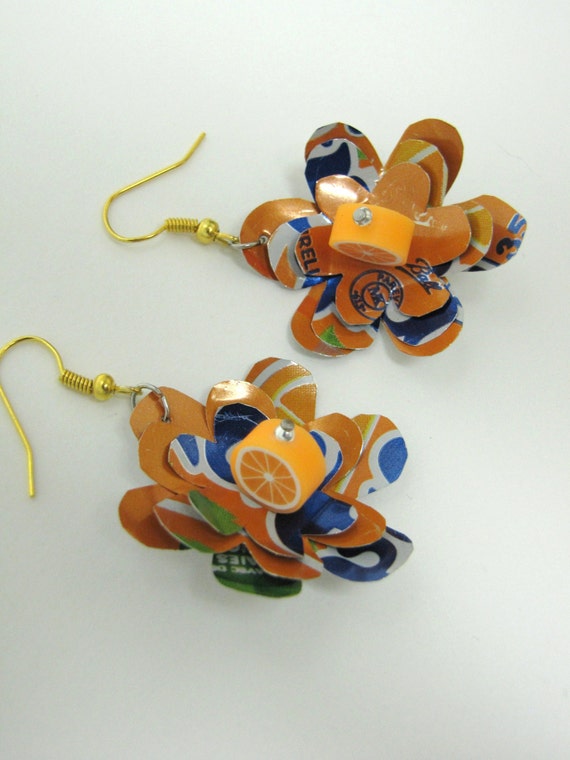 Bracelet and Earrings of Carnelian Handmade Beads Large Central Gem
Orange Mix Crackled Tree of Life Necklace Silver and Copper Silk Cord
Small Red and Yellow Coreopsis Silk Floral Arrangement
Magnesite, Coral and Silver Foil Wire Wrapped Cuff Bracelet
Mardi Gras Mirror in Unique Orange, Red, and Purple Dots and Holes. Polymer Clay Art Wall Hanging.
Rainbow Stripe Dichroic Glass Pendant Necklace, Fused Glass Jewelry
Orange Flower Earrings with Blue Flowers and Swarovski Crystals Poly
http://www.kkmaries40.com/
Colorful Lace Scrabble Style Pendant
ButterflyInTheAttic
Handmade Large Orange Rose Cocktail Ring - Upcycled - Tangarine - Pumpkin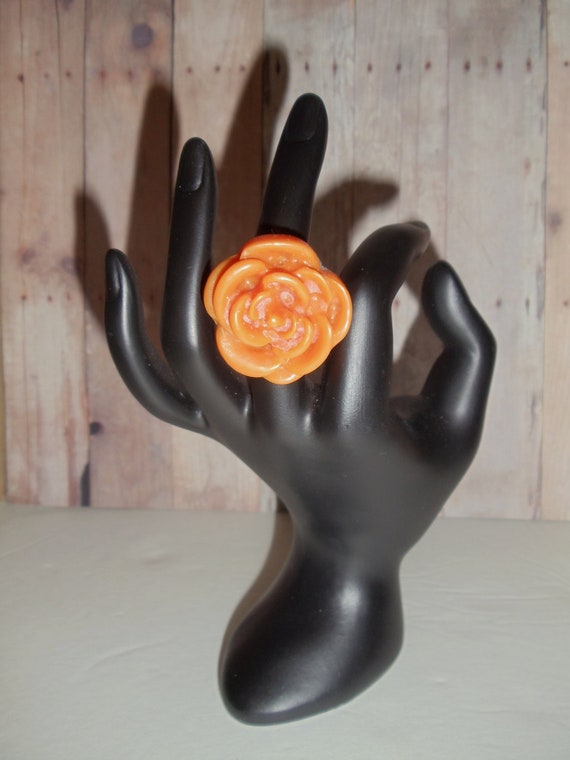 Rainbow Skull Candy Confetti 50" Long Howlite Turquoise Necklace
Tangerine Tango Magnesite and Wood Bead Boho Wrapped Bracelet
TheOldBarnDoor
Orange Rose on vintage bas relief Birthday Postcard flocked Rose
Gottschalk Dreyfuss & Davis Seattle RPO cancel 1913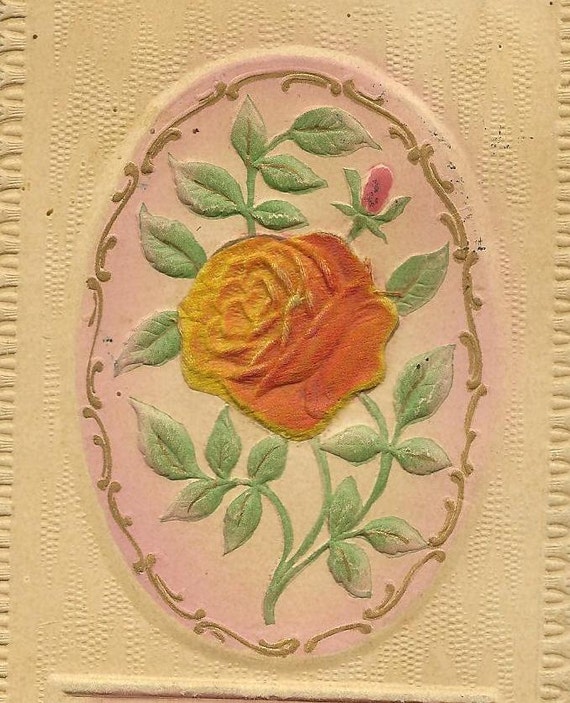 Variegated Candy Colored Butterfly Stitch Cloth
Bone Sun Pendant Jade Handmade Necklace Swarovski OOAK Beaded Jewelry
http://www.covergirlbeads.com/store/
Dark Teal Lampwork Beads Apricot Dots Glossy Transparent Beads
Burnt Orange Hand knit Infinity Scarf
Vulcan's Forge Red and Silver Dichroic Fused Glass Handcrafted Pendant
Bright bold multicolored necklace Kazuri Africa clay seed bead
Strawberry Quartz Carnelian Nugget Necklace with Star Burst Pendant
Agate Drusy Bead Embroidered Gemstone Crystal Necklace Copper Black
With all these oranges to choose from, there should be NO ONE in your life who is having a bad day. It is not too late to shop for mom. While the gift may not arrive on time for Mother's Day, you can always show her a photo of the gift that is intended for her. I will bet that if you ask any of these artists, they may be happy to help you with gift shipping. If you want to see more from these great artists, come see their studios by heading over to
Mother's Day Countdown Week 12
.
Mom said to buy her something from these great designers who know how to use the color orange!
Now, orange you glad we made it through 12 weeks?
Enjoy
Julie and Blu
Yellowstone arsenic if anyone is interested from my personal photo album taken at Mammoth Springs