Ah, July.
July means we are half way through the year, and while in some places the heat makes it hard to think about Christmas, many places bring out their holly and lights and trumpet a "Christmas in July" sale. According to Wikipedia, the actual source of the holiday frenzy is attributed to many sources. Some say that it comes from an opera where children rehearse Christmas songs in July which prompts an astute observer to quip that when you sing about Christmas in July, you rush the season.
Others, probably closer to the mark, have attributed the "Christmas in July" to the simple fact that there are no marketing opportunities from July 4 in the United States and July 1 for Canada Day until September's Labor Day for both countries. That means a long, hot summer with no promotional opportunities. So, let's make one up!
For others, July means fairs, picnics and carnivals. Rodeos, street fairs, craft fairs and in Butte, Montana, Evel Knievel Days. No matter what your fair or carnival preference, one thing is certain, there will be cotton candy and kettle corn. As a new devotee of kettle corn, a found recipe is now a favorite of mine. Here is the recipe in its entirety and comes compliments of Allrecipes.com :
Kettle Corn
Prep Time: 5 Minutes
Cook Time: 15 Minutes
Ready In: 20 Minutes
Servings: 5
"White sugar makes the Kettle Corn taste like popcorn balls. Use brown sugar and it will taste like caramel corn."
Ingredients:
1/4 cup vegetable oil
1/4 cup white sugar
1/2 cup unpopped popcorn kernels
Directions:
Heat the vegetable oil in a large pot over medium heat. Once hot, stir in the sugar and popcorn.
Cover, and shake the pot constantly to keep the sugar from burning.
Once the popping has slowed to once every 2 to 3 seconds, remove the pot from the heat and continue to shake for a few minutes until the popping has stopped.
Pour into a large bowl, and allow to cool, stirring occasionally to break up large clumps.
For caramel corn lovers, substitute brown sugar for the white sugar.
Celebrate Christmas in July
Since we are celebrating Christmas in July, here are some awesome gifts that you should pick up now. When you buy handmade gifts, you need to buy them when you see them. Handmade gifts go quickly, and they are often not repeated by the seller, which makes them truly one of a kind.
Red Coral Pearl Bracelet Crystals Swarovski, Handmade Beaded Jewelry
Red Faceted Glass and White Snowball Holiday Christmas Beaded Earrings
Hand Knit Ruffle Scarf Ladies Elegant Red Victorian Style Neck Warmer
Red Jasper Mini Cleopatra Collar Fan 13pc Bead Set
Red Flint Handmade Lampwork Glass Beads Silver Jewelry Supplies 653gfs
Ravishing Red and Glittery Gold Hand Knit Specialty Scarf
Antique Postcard "Remember Me" Design Copyrighted Only 1912 by Heymann Rose in Gold Gild Frame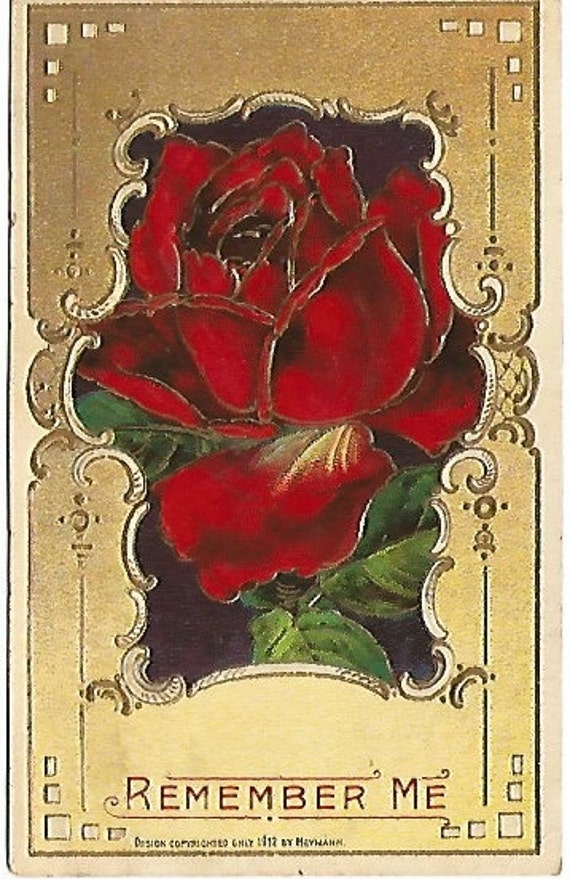 Puppy Dog Paisley Coffee Cup Cozy, Cold Drink Wrap, Sleeve, Red White
Red, White, and Silver Interchangeable Watchband
Basket in Red and Green Geometric Stitch - Winter Color Decor OOAK
Santa Christmas Earrings Swarovski Crystal Sterling Handmade Siam Red
Red Rose Bracelet with White Beads Swarovski Crystals Handmade Polymer Clay
Cute as a Bug Ladybug Birthday Party Banner in Red White Polka Dot
Black and Red Flower Stretch Bracelet
Crystal and Lampwork Beaded Red and White Bracelet - Artisan Jewelry - Valentines Jewelry - Crystal Lips Bracelet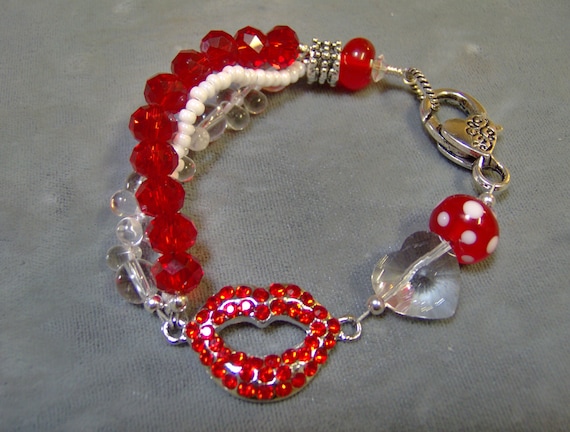 Moroccan Red Leather and Miyuki Red Mix Seed Bead Cuff Bracelet
Stretch Bracelet Bright Dark Cherry Opaque Red Czech Small 6 Wrist
Jasmine Nights Earrings with Clear Swarovski Crystals, Red and Black Glass, and Silver Plated Pewter
Start your Christmas in July shopping now!
Enjoy,
Julie and Blu