Okay, who does not like purple? I know a few of us use it in a majority of our designs, and why not? Purple is the color of royalty because it was so expensive to produce. Remember my Snail Spit post a few years ago?
http://bmebluprint.blogspot.com/2013/04/oh-snail-spit-and-drama.html
Here are some of the most expensive purple stones I could find.
Alexandrite
This stone is capable of changing colors and is derived from chrysoberyl. It may appear purple at night, but green during the day. It can run $45,000 per carat. It is the birthstone of the June babies.
Taaffeite
This purple gemstone was not even discovered to be purple until it was cut open and faceted. It is also available in red. It is considered the rarest of all gemstones.
Purple Garnet
Most people are familiar with the red garnet, but there is a purple version of this pretty stone. It is the blue garnet (which is the rarest of garnets) under an incandescent light. It can run $3,000 a carat. The garnet is a January birthstone.
Tanzanite
This is one of my all time favs. It was discovered in Tanzania in 1967, and up until then, the blue version was the most commonly seen. It is a variety of the zoisite and today's December baby gets to claim it as theirs.
Purple Apatite
This group of minerals are a good source of phosphorus and commonly found in fertilizer. Apatite is usually found as a green stone, but the purple version is a translucent or transparent stone that has a glassy luster and a lot of clarity.
In addition to these lovely and expensive purples, we have the most commonly used purple stones like amethyst, purple flourite, purple topaz, agate, chalcedony, jade and jasper. Most of us use some form of these purples when we design jewelry.
Here are some even more lovely lavenders to enjoy! Get out on the royal side and buy them all!
Purple Flower Celtic Woven Mat
RSSDesignsinFiber
Galaxy Swirl Lentil Beads Set of 5 Handmade Polymer Clay
Wyverndesigns
Purple Beaded Bracelet Marsala Charm Bracelet
TreasuresofJewels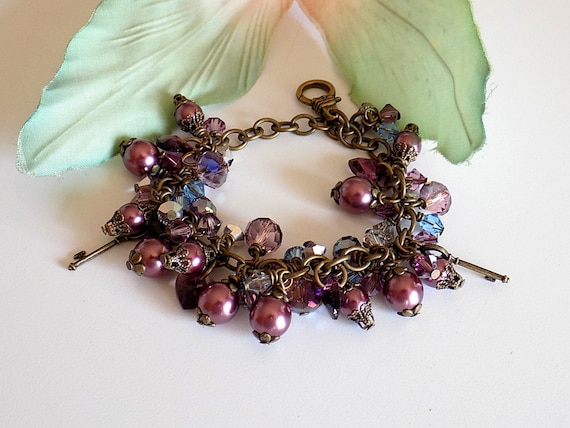 Wizard of Oz Tag for Party Favor Bag Label
AdorebyNat
Grandma and Me Embroidered Apron Set
SimplyEmbroiderySew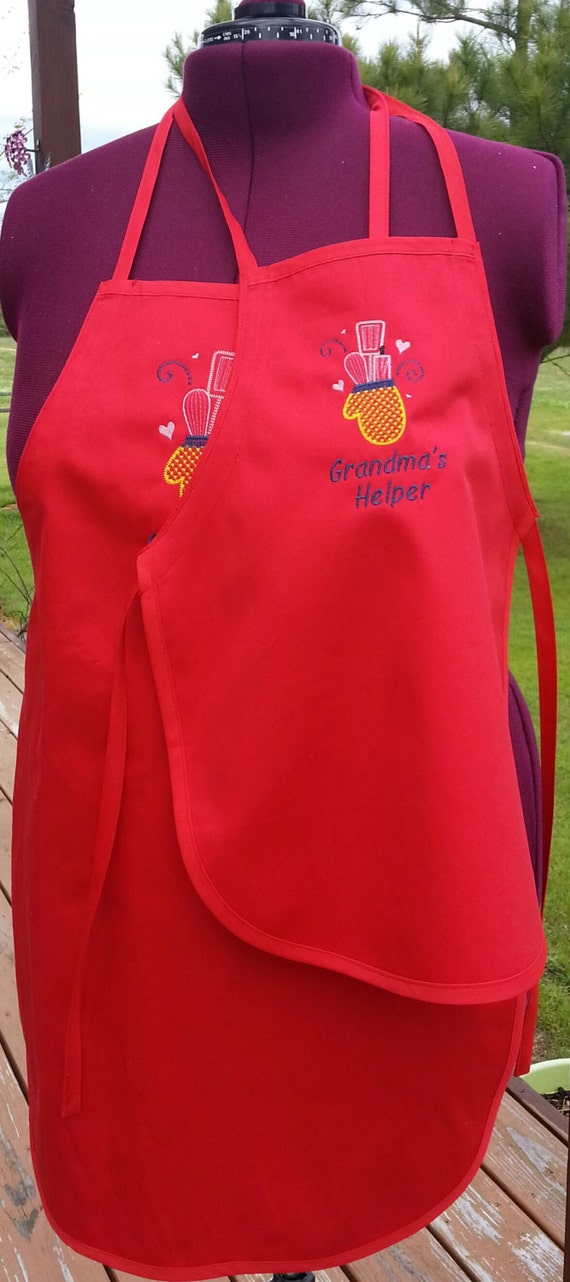 Collectible Thimble
Bluemorningexpressions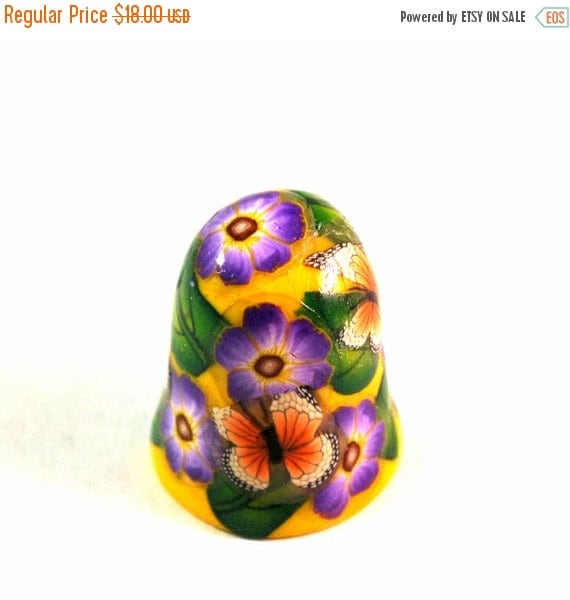 Infinity Scarf Fingerless Glove Set Purple Sparkle Caron Simply Soft Party
Jazzitupwithdesignsbynancy
Huge Purple Magnolia Purple Leather Flower Handmade Large Statement Ring
PostcardsintheAttic
Peace Symbol Dreamcatcher Handmade From Walnut Wood With Multi-Colored Peace Beads
KevsKrafts
Purple Fluorite Gemstone Swarovski Crystal Silver Beaded Earrings
DianesDangles
Bunny Flip Purple Easter Scrunchie style Dog Bandana
SewAmazin
Purple and White Brazilian Banded Agate Faceted Gemstone Necklace
KatsAllThat
Purple Lampwork Earrings
PrettyGonzo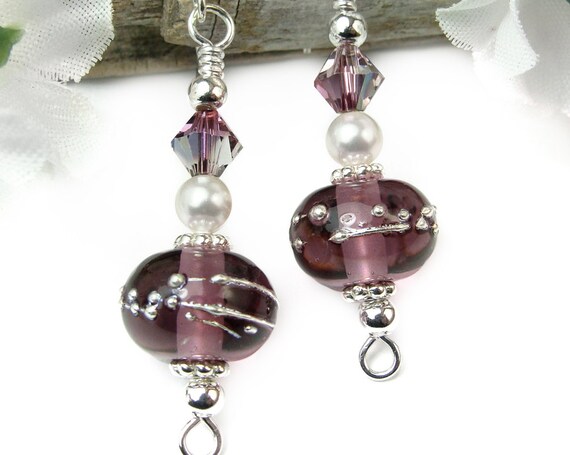 Purple Flower Handmade Earrings
ShadowDogDesigns
Wire Wrap Earrings
BlondePeachJewelry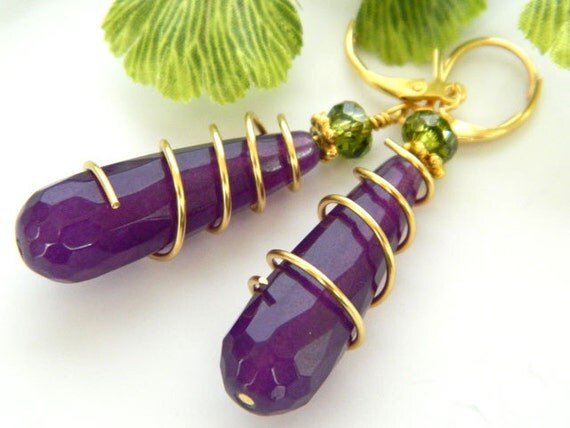 Jasmine Flower Dangle Earrings
SolanakaiDesigns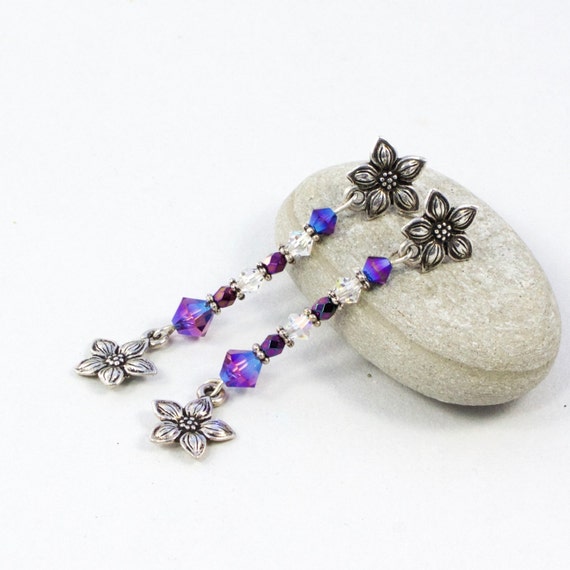 Rock and Roll Music Bottle Cap Necklaces With Ball Chains
TheSingingBeader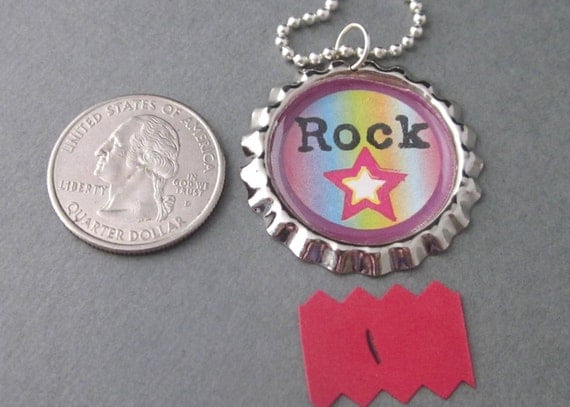 Are you feeling royal yet?
Don't see what you are looking for?
You will find more gift ideas from these designers and artists here:
Week 1
Week 2
Week 3
Week 4
Week 5
Week 6
Week 7
Red is for Passion
Green with Envy
Think Pink
Who has Time for the Blues?
Orange You Glad it's Getting Warmer?
You are My Sunshine
Feel free to reach out and ask the artists and designers if they could make something just for you.
Enjoy
Julie and Blu