Yellow is happy and bright. Yellow makes you smile even when you don't wanna. Yellow is warm and nurturing. It is the color of the sun in the summer and the bright petals on a sunflower. Everyone loves yellow. Even when yellow can be a little dangerous and send a warning out to you, you are still drawn to it.
Yellow Diamond
Did you know that the yellow diamond is the most common color in diamonds? It's just that for whatever reason, people prefer the white ones. The diamond is the birthstone of April babies.
Yellow Spinel
This stone is normally a red stone, and they are quite often used as a ruby substitute. However, they are available in yellow, and yellow is a very rare color for these stones. That makes them sought after by collectors.
Cymophane
Cymophane is the name given to chrysoberyl when it is yellow instead of green. They are the third hardest stone and are sought out for their chatoyancy. They are known as cat's eye stones and this was once the June birthstone.
Yellow Topaz
If you lived in the Middle Ages, you called all yellow stones topaz, but now the word topaz is anything that is siliate regardless of the color. Yellow topaz is also known as precious topaz, and it can be found in Brazil.
Other yellow stones that are commonly found in jewelry include amber, yellow jade, sunstone, yellow beryl, citrine, agate and flourite.
Vase of Roses Fiber Art - Irish Crochet Flower Art Décor
RSS Designs in Fiber
Tiny Yellow Flowers Earrings Handmade Silver Ear Wires
Wyverndesigns
Labrador Retriever Christmas Tree Ornament
KevsKrafts
Owl Flower Earrings
SolanakaiDesigns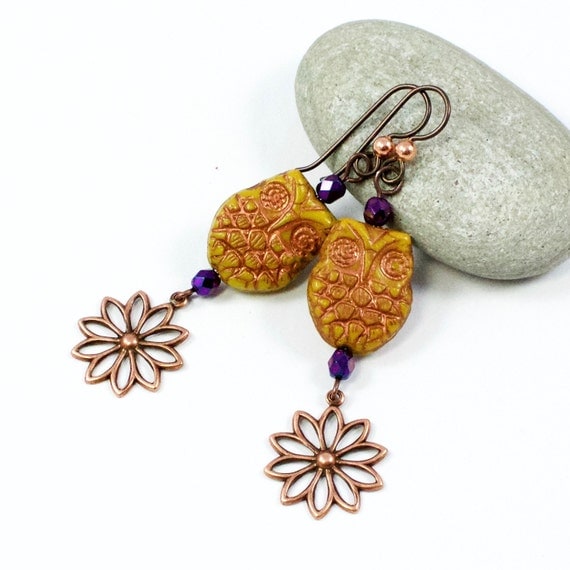 Collectible Thimbles
Bluemorningexpressions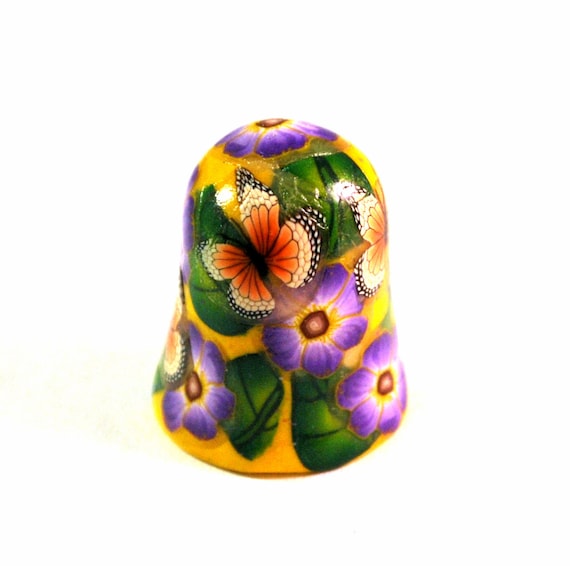 Kippah for Women Gold and White Pearl 4"
lindab142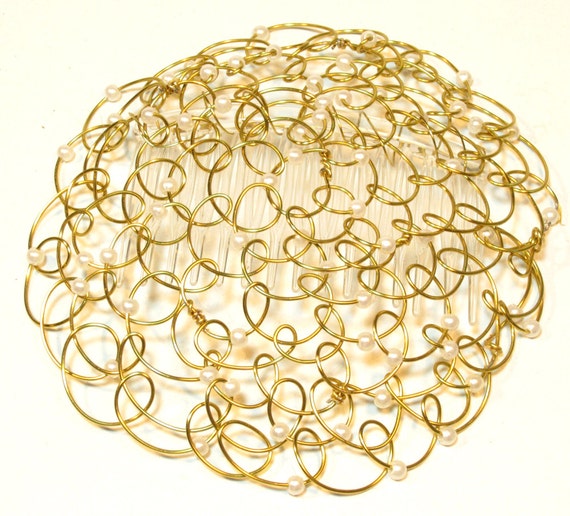 Antique Postcard Easter Wishes Beautiful Spring Country Cottage Scene 1920 Skecher Publishing
Postcardsintheattic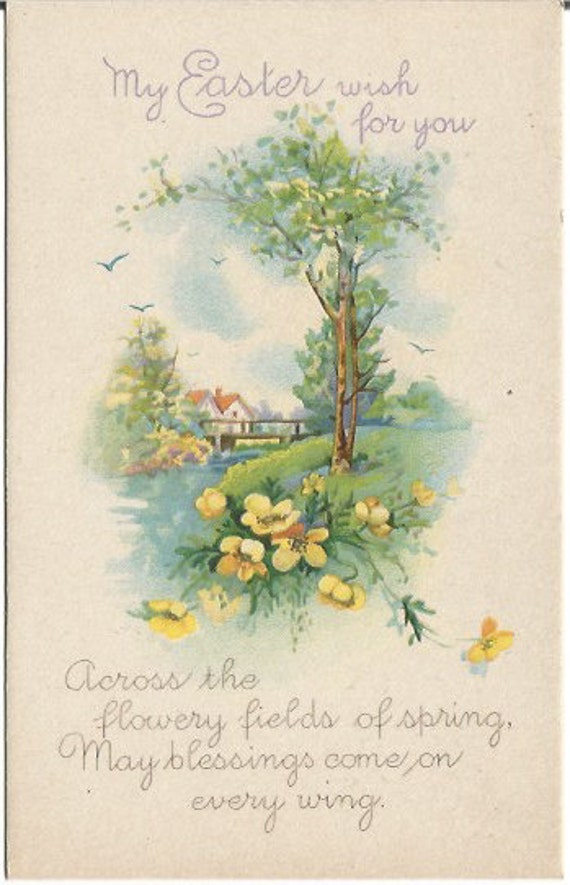 Noah's Ark Rainbow Water Bottle Labels
AdorebyNat
Wire Wrapped Boho Handcrafted Dichroic Glass Dangle Earrings w Swarovski Crystals
Umeboshi
Yellow Sunflower Czech Glass Handmade Earrings
ShadowDogDesigns
Cute Owl Earrings
PrettyGonzo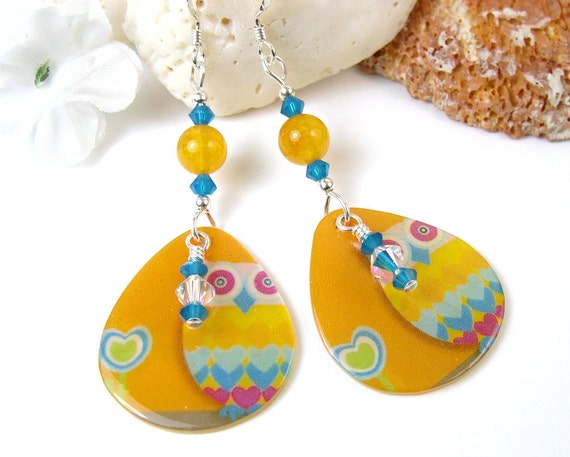 Opaque Bright Acid Yellow Handmade Lampwork Glass Beads
CovergirlBeads
Kitty Cat Face Head Pendant Necklace Yellow Blue Lampwork
TheSingingBeader
Coffee Cup Sleeve
SewAmazin
Golden Yellow Citrine Quartz Nugget Beads Polished Large 8" strand Jewelry Making Supplies
Beadsouk
See? Now, didn't that make you smile?
Don't see what you are looking for?
You will find more gift ideas from these designers and artists here:
Week 1
Week 2
Week 3
Week 4
Week 5
Week 6
Red is for Passion
Green with Envy
Think Pink
Who has Time for the Blues?
Orange You Glad it's Getting Warmer?
Feel free to reach out and ask the artists and designers if they could make something just for you.
Enjoy
Julie and Blu
Technorati Tags:
bluemorningexpressions
,
handmade gifts
,
handmade jewelry
,
mothers day gifts