over the hills and everywhere!
Maybe this is not on your list of songs that you sing every year, but it certainly has its own place in our Christmas caroling history. It is an African-American spiritual that can be traced back to at least 1865. It may not have started out as a Christmas song, but thanks to the chorus that declares the birth of Christ, it has gotten lumped in with all of the other Christmas songs.
It may have been penned by John Wesley Work, Jr. (now known as John Wesley Work II to avoid confusion with his son, the third), who was a collector of folks songs and spirituals. He also was a choral director who had his choirs sing slave songs that he later collected and published in the New Jubilee Songs as Sung by the Fisk Jubilee Singers 1901.
The rumor says that he had a hand in writing the song, but there is no evidence of this.
This song has been transformed over the years, as most songs have been as they get passed down from generation to generation.
The most notable changes were from African Civil Rights leader, Fannie Lou Hamer who combined this song with another one titled Go Down Moses, and did a little substitution within the chorus to include the words, "let my people go". It is not a documented change, but it was widely used within her civil rights works. She also used it as the Exodus story.
Another group who used the Exodus story in conjunction with this song are the folk singers Peter, Paul and Mary. They changed it up in 1963 to simply "Tell it on the Mountain", but they were very specific in their telling of the Exodus story and also used the "let my people go" phrase. They were embroiled in the struggle for civil rights in the 1960s, and this was their protest song. It actually charted at number 33 in 1964.
All of this aside, it is a favorite for those who are caroling because it is joyous and tells of great news to be broadcast across the land.
A wide variety of folks have sung this song as part of compilations everywhere, but here is one of my favorites. I think it captures the original intent of the song.
Mahalia Jackson was born in 1911 and died in 1972 and was considered the Queen of Gospel if anyone is interested. Henry Belfonte considered her the most powerful black woman in the United States, and she was a fierce civil rights activist.
Now that you got a little Christmas spirit in you, let's go shopping! Start here with a glance at these gift ideas that will fit under anyone's tree.
Wire Wrapped Pendant and Purple and Silver Necklace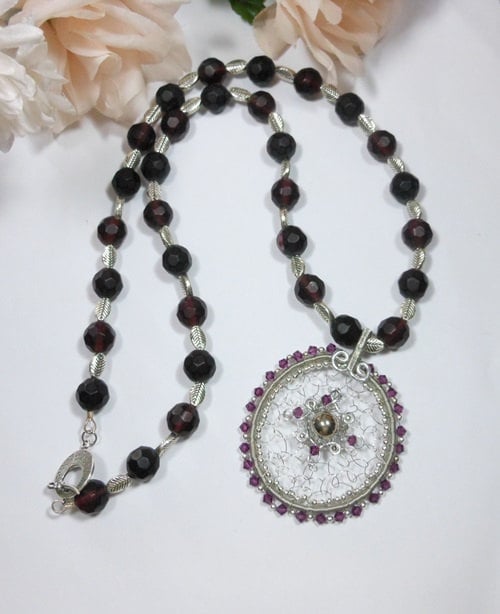 Amethyst Gemstone Earrings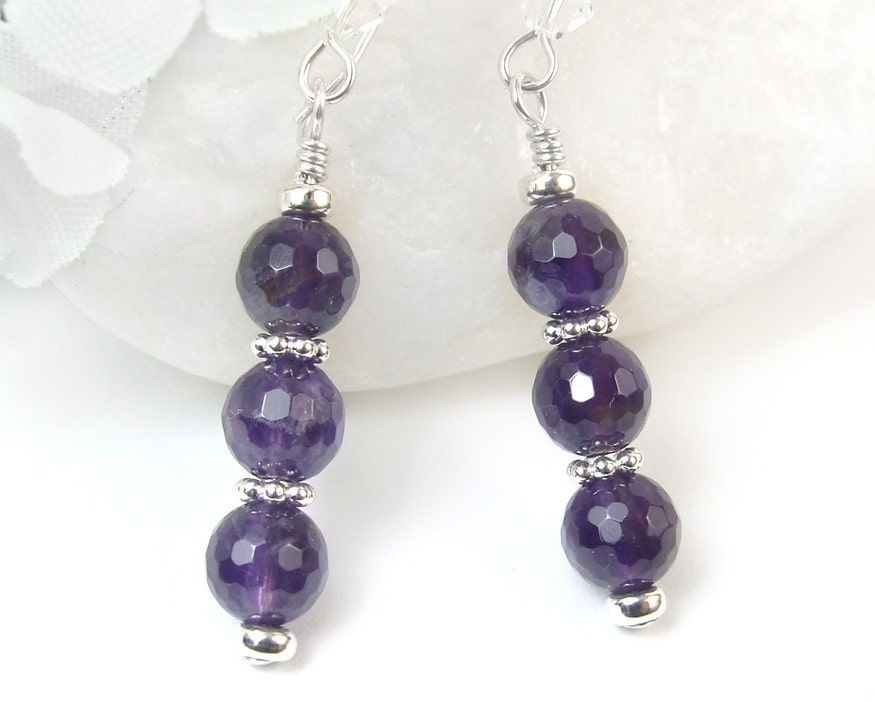 Bracelets for Women
Bright Purple Lupine and Hayseed
Snowman Ornament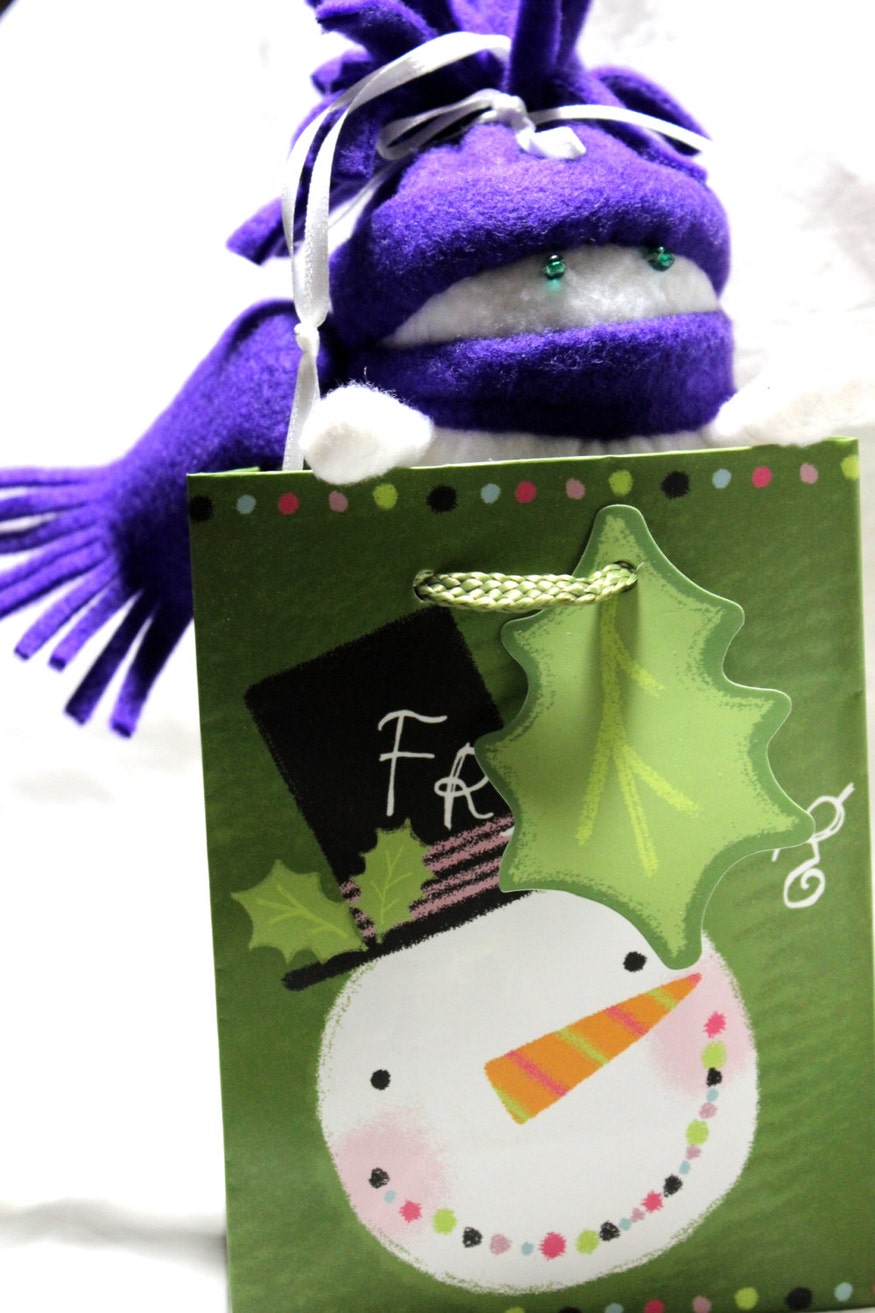 Purple Dangle Earrings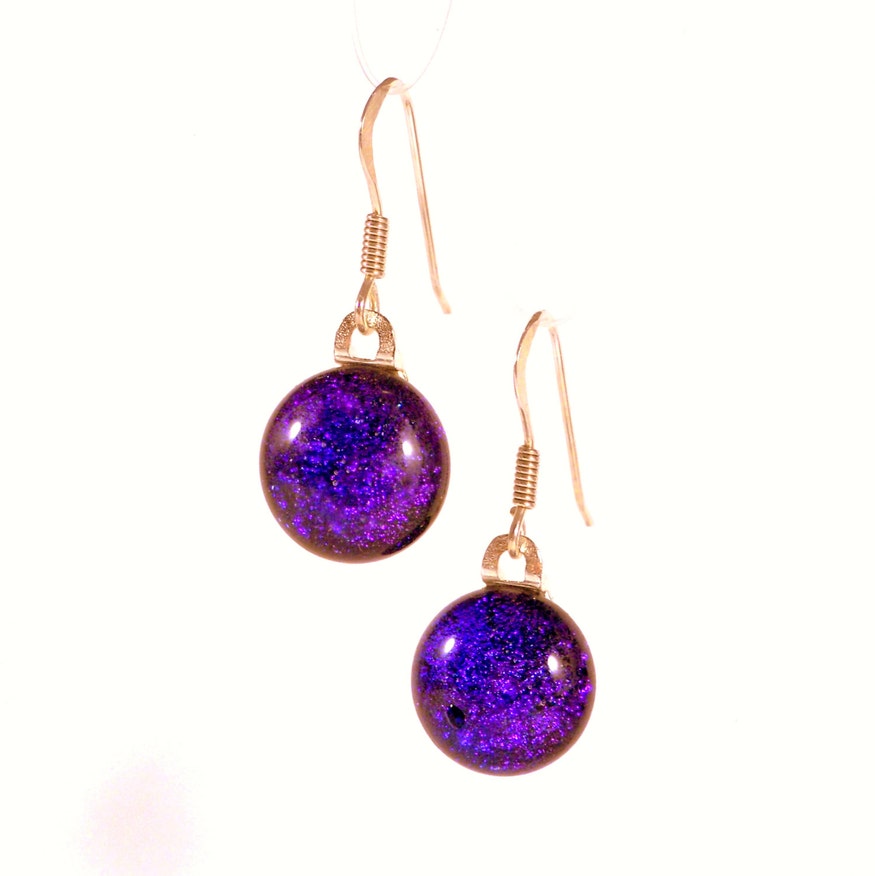 Noah's Ark Rainbow Water Bottle Labels
Purple Flower Celtic Woven Mat - Irish Crochet Art Decor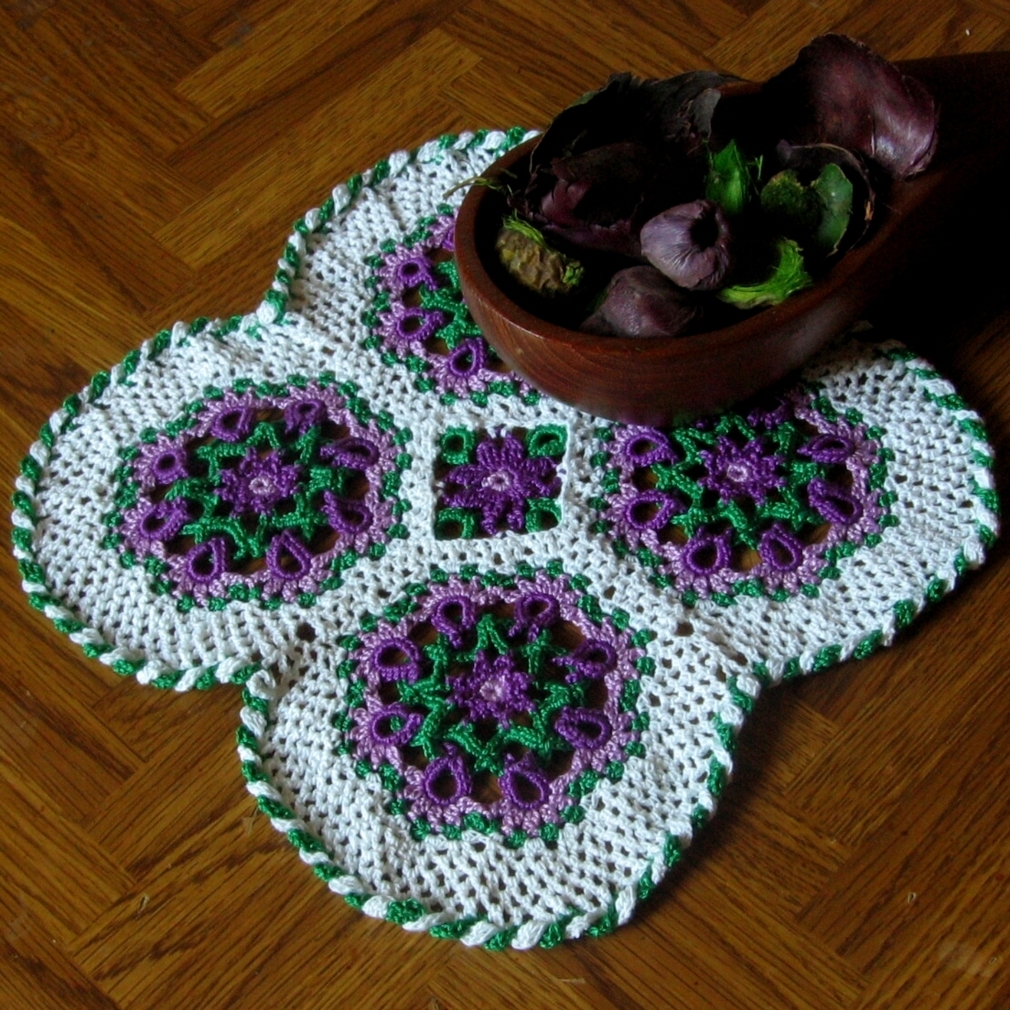 Genuine Amethyst and Chain with Niobium Ear Wire Handmade Earrings
Victorian Beaded Bracelet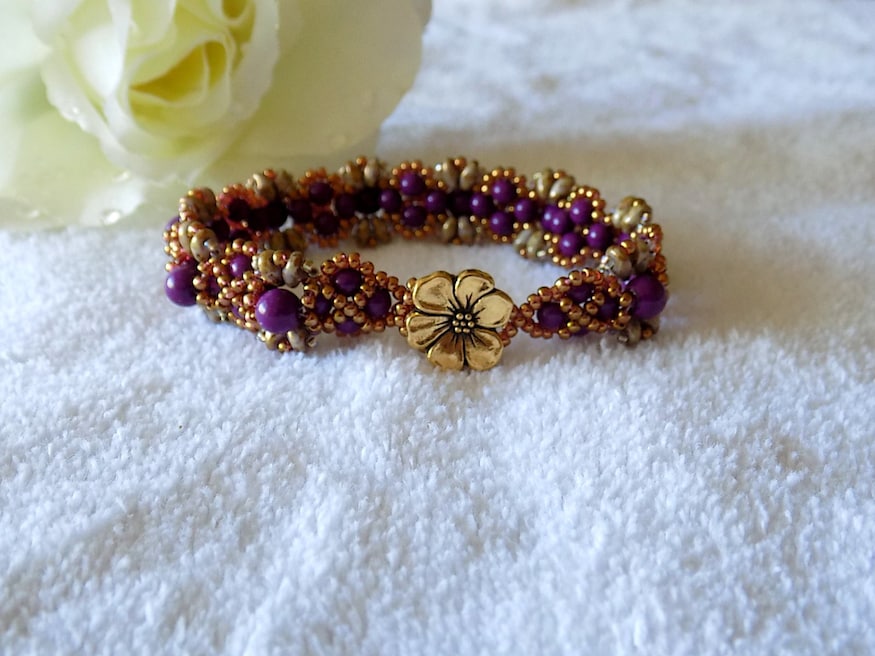 Christmas Bell With Decorative Cross Ornament
Purple Lampwork Beads Etched Handmade Opaque Glass Silver
Lavender Swarovski Heart Earrings Radiant Orchid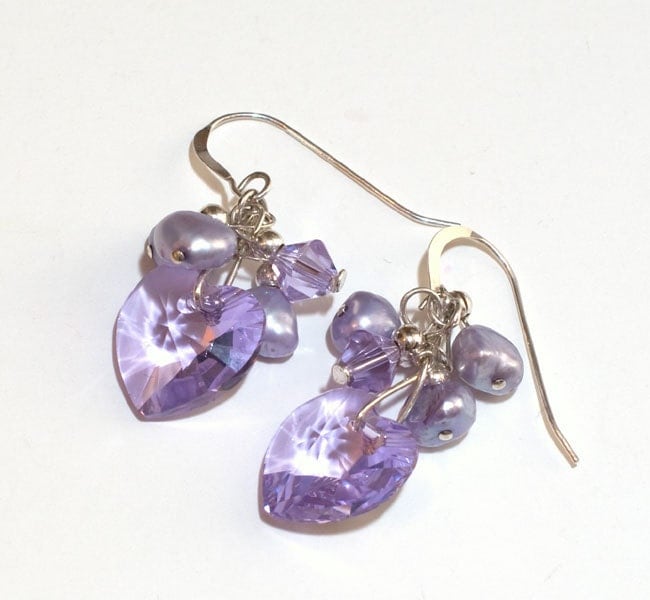 Copper Daisy Flower and Pink Lampwork Earrings
Short Beaded Pendant Necklace Purple Pearl Mosaic Magnesite Gemstone
Bunny Flip Purple Easter Scrunchie style Dog Bandana
Pink Earrings for Women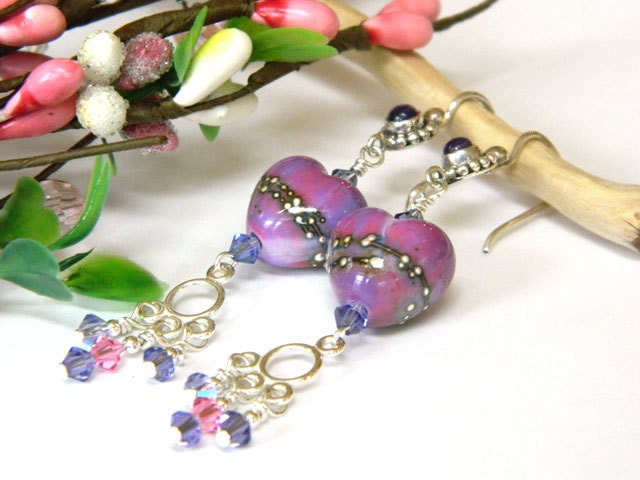 Purple Infinity Scarf Graphic Mixed Print Fabric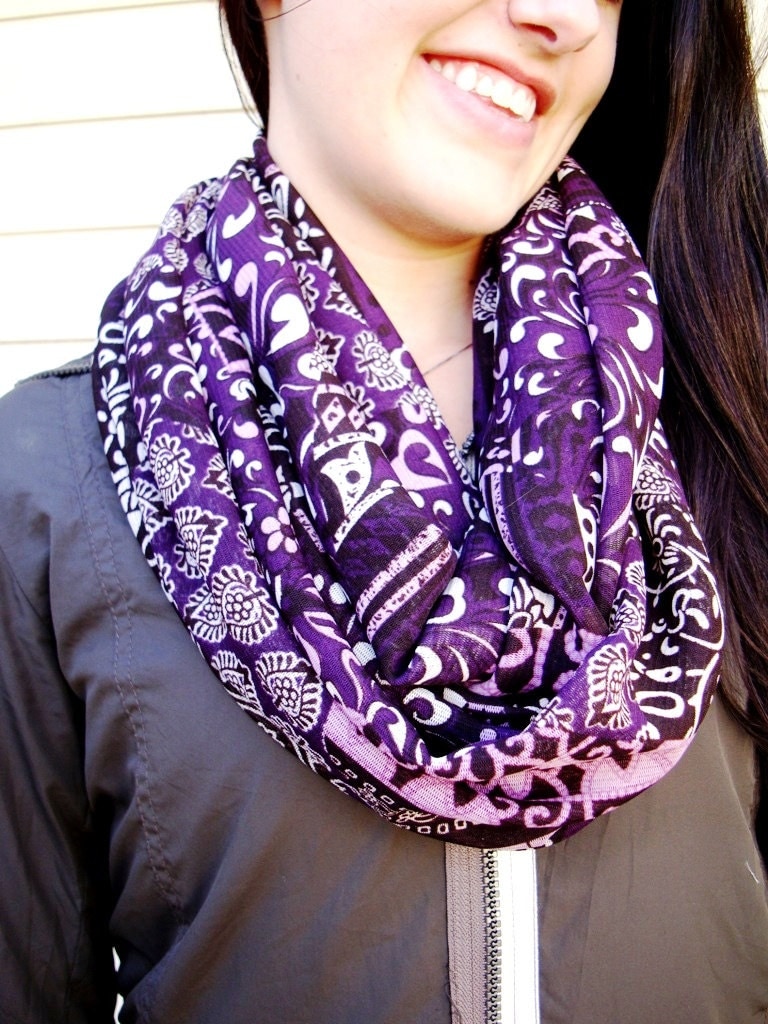 These talented artists are available for special requests or orders, so don't hesitate to contact them if you have any questions about these pieces.

Here are some more showcases for you to enjoy:
Week 1
Week 2
Week 3
Week 4
Week 5

Silent Night, Holy Night
We Wish You a Merry Christmas
White Christmas
Hark the Herald Angels Sing

Hurry because handmade sells out fast, and when they are gone, they are gone! Buy now.
Enjoy!
Julie