Springing Forth
This beautiful, blooming, budding and exciting month brings new birth to the earth in the Northern Hemisphere and the darkening days of the fall in the Southern Hemisphere. April is sacred to Venus, and Aphrodite, if you prefer the Greek way of telling things. April used to be second before being bumped to fourth by King Numa Pompilius when he added January and February to the beginning of the Roman calendar. Filled with feasts and festivals, this month is exploding with new beginnings and good friends.
The Personality:
She is active and dynamic, as one would expect from an April child. How can she not love all the attention she gets when she bursts into a room? She is dashing and daring. She is confident and social. She is a true people person who is willing to engage others and help them solve their problems. She is generous. She is loving. She is affectionate. She is brave, fearless and assertive. She has a great memory, and she makes a strong leader.
She makes a wonderful diplomat who is very persuasive. She is good with money, and she is extremely patient, as long as she does not let her natural tendency towards insecurity rule her. She is still a Mars child.
The sign: Aries and Taurus: The ram and the bull.
The Stone:
Like the April child, the stone also shines with brilliance. She loves her diamonds. The diamond is a fitting stone for the month of April. As the earth wakes up from a long sleep, the diamond bursts forth from deep within the earth. Every facet of the diamond shines like the new flowers sporting a coat of new spring showers. The diamond reflects inner strength and enhances relationships. Even the word diamond reflects strength as it was derived from the Greek word "adamas", which means hardest metal.
The Flower:
Of course, the flower must, must, must be the daisy! What other flower is offered as a peace offering, expression of love and as an accent in larger bouquets? The center of a daisy is comprised of little tiny flowers, and the flower's name is really Day's Eye. The daisy sleeps at night and opens first thing in the morning, much like the April child bursts into a room.
Of course, the April child insists on claiming the Sweet Pea, too. Maybe for her sweeter days.
The Color:
The color of green for growth and renewal combines with the aqua of discovery and balance make up the April child's color.
With handmade items, often times they are one of a kind items that sell quickly. If you see something mom would like, then you better buy it now before someone else does.
The Gifts:
Green Shamrock Doily with Yellow Flowers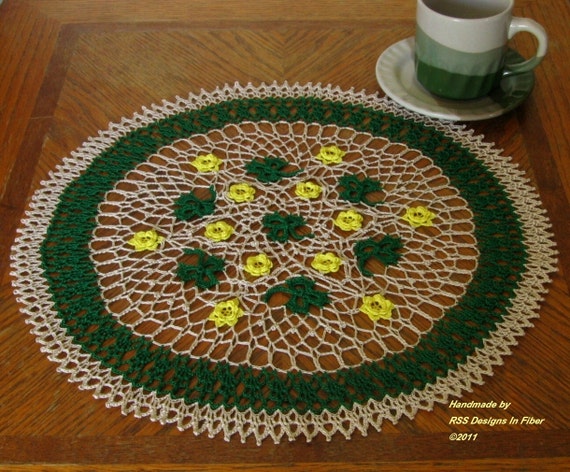 Easter Bunny Hanging Kitchen Towel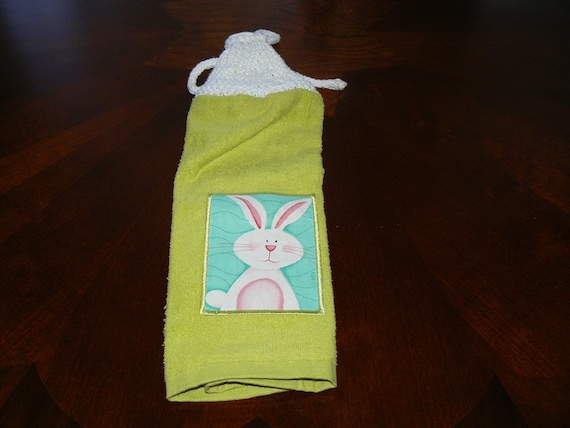 Bugle Bead Spiral Bracelet
Turquoise Green Owl Earrings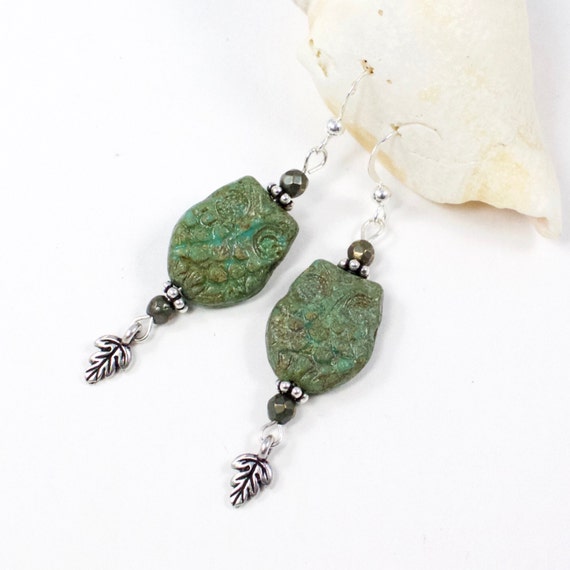 Green Marbled Stud Earrings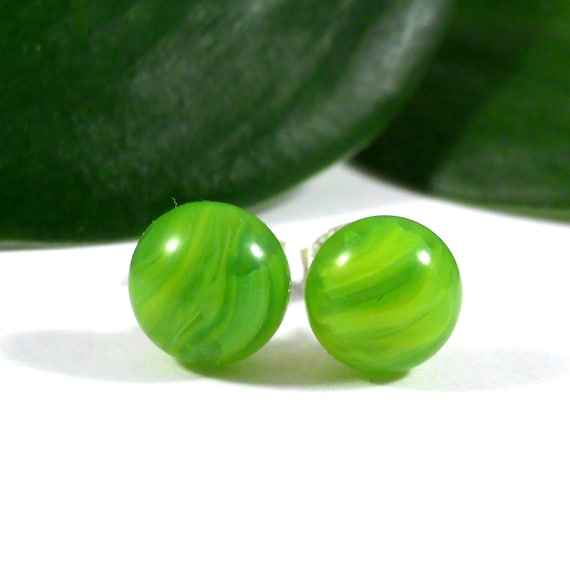 Peridot Earrings Swarovski Dangle Earrings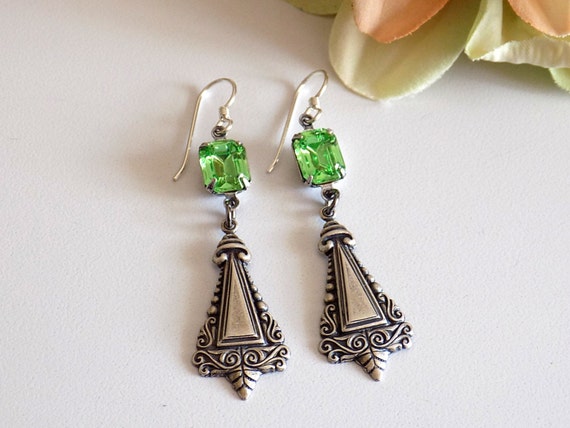 CACTUS GREEN THEME PLANNER WEEKLY STICKER KIT
Necklace for Women
Sunbeam Casting on Budding Bush and Spider Web Nature Phototgraph
Cross Baptism Favor Tags for Christening First Holy Communion Event
Rustic African Turquoise Nugget, Smoky Quartz Brass 21 inch Necklace
Green Yellow Earrings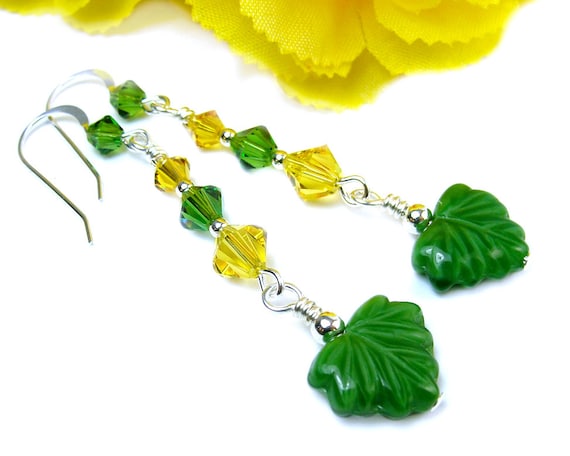 Blue Star Artisan Earrings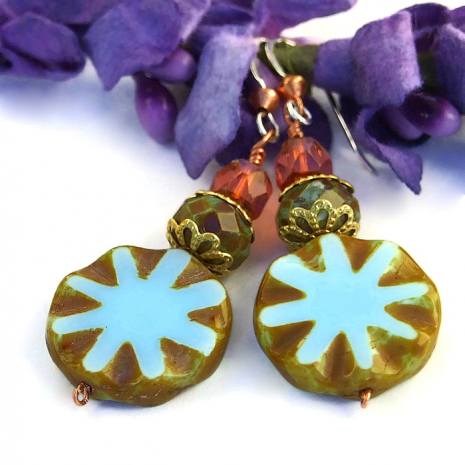 Emerald Swarovski Crystal Earrings
Green Wood Beads and Jade Gemstone Gold Choker Necklace
Yellow and Green Beaded Hoop Women's Earrings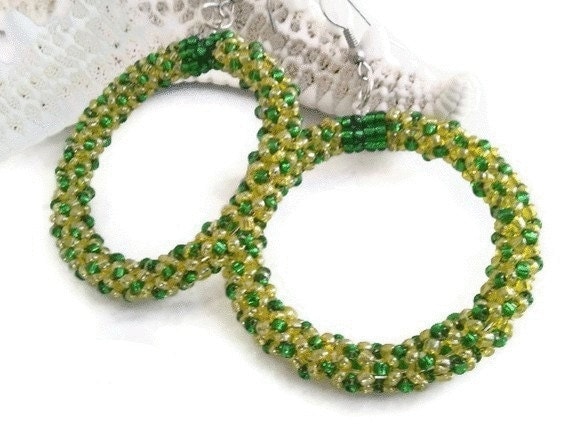 Dahlia and Aster Blossoms Floral Fabric Wallet
Large Dark Green Oval Russian Serpentine Gemstone Pendant Necklace
Spalted Beech Dangle Earrings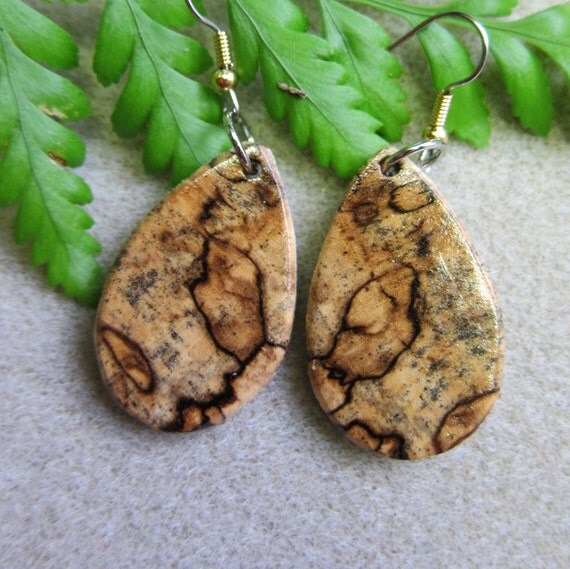 Shiny Transparent Sage Green Lampwork Glass Beads
Green Chalcedony Necklace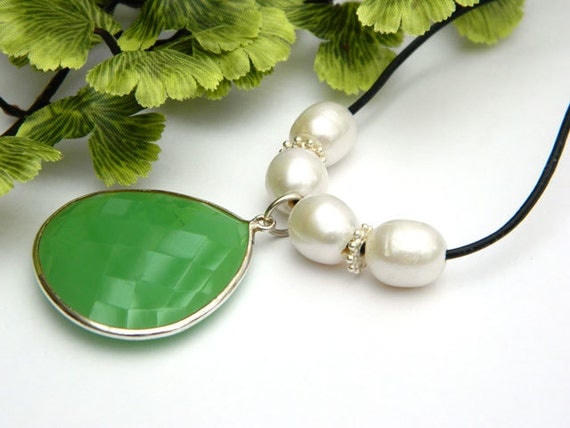 Don't see what you want here, then ask someone to make something just for your mom.

Shop from these Mother's Day Countdown 2017 links, as well:
Week 1
Week 2
Week 3
Week 4
She was born in January
She was born in February
She was born in March
Happy shopping!
Julie and Blu