Fertile Minds
Named for the goddess Maia, the month of May is a month of fertility and new birth. Unlike April, which bursts forth, May comes wandering in with gentleness and kindness. May is the month of maturity when things come to pass. May is loaded with holidays, both traditional and new ones that give almost every day on the calendar special significance. Between festivals, feasts, gatherings and celebrations, May is well into spring in the north and pushing autumn in the south. It is the between state of birth and death.
The Personality:
She is anything but weak. She is strong-willed and a bit stubborn. She digs in and stays true to her course. She is motivated beyond most and knows how to achieve her goals. She is extremely mentally agile. She is beautiful and surrounds herself with beautiful things and people. She is attractive to all, and she loves all the attention. She is determined. She is filled with imagination, spirit, creativity and loves the arts and literature. She is very intuitive.
She has the need to travel. She is an explorer and adventurer. She saves all her money, and she is really good in a debate. She is an excellent politician, writer, painter, artist, designer, teacher and banker. Her systematic way of doing things makes her great in any job that requires details.
The sign:
Taurus and Gemini: The bull and the twins.
The Stone:
The May child is given the emerald as her stone. It represents loyalty, memory and faith. The emerald is said to enhance memory. As things are changing, growing and the grass is beginning to green up, it is only natural that the stone of the May babe would also represent those new beginnings.
The Flower:
The Lily of the Valley is the flower that the May child clutches in her fists. It is pure, majestic and represents humility, beauty and sweetness. The scent of the Lily of the Valley is distinct and a favored perfume.
In addition to the Lily of the Valley, the May child claims all the lilies as hers. They are representative of the new earth, and they return every year. These large and showy flowers come in an array of brilliant colors like the May babe.
The Color:
The color green is associated with the May girl, but her personality can call for other earth tones to be her favorite.
The Gifts:
Protective Laptop Sleeve in Earthy Colors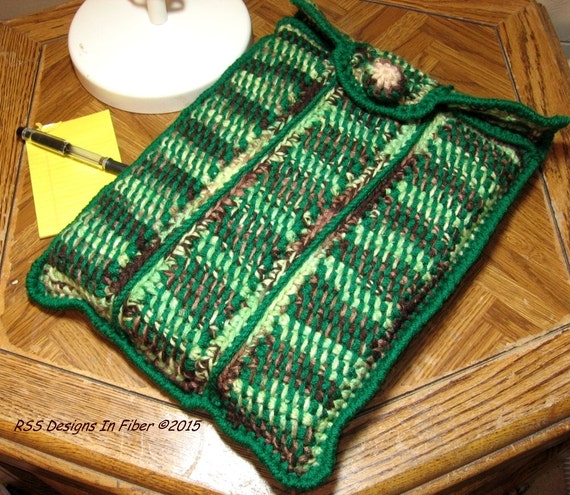 Closeup Joshua Tree Branches & Leaves Desert Natural Photograph Macrophotography
Earth Bracelet Green Gemstone Bracelet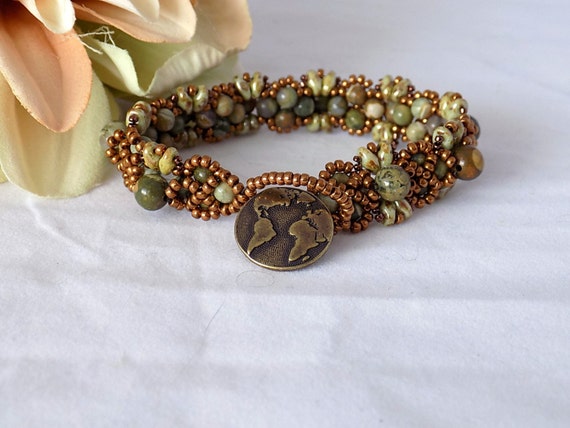 Hand Knit Green Four Leaf Clover Dish Cloth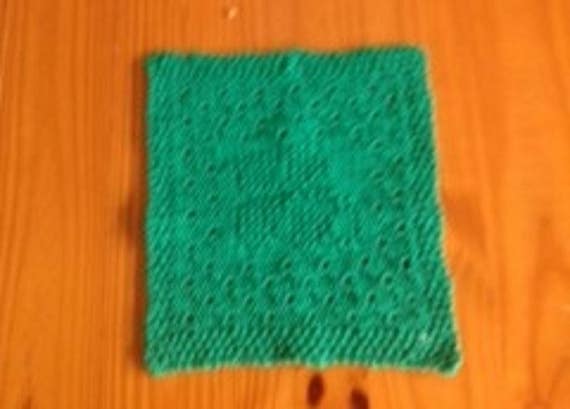 Green Brown Gemstone Earrings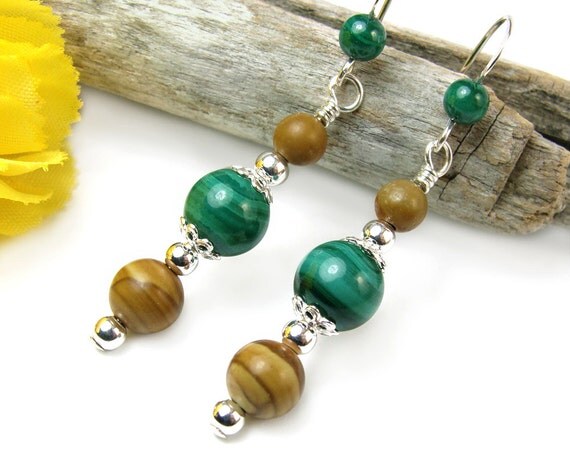 Red Creek Jasper Antiqued Copper Women's Earrings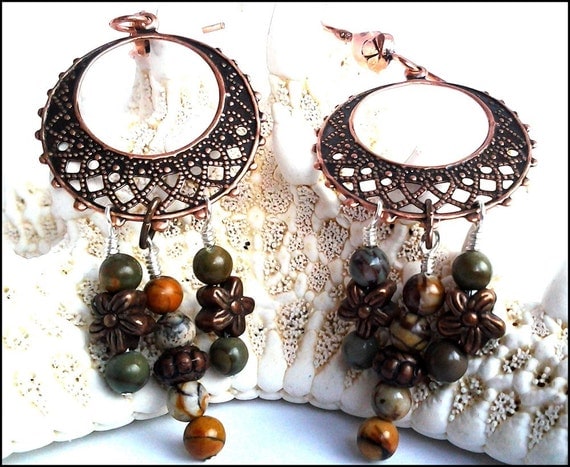 Green Turquoise Owl Earrings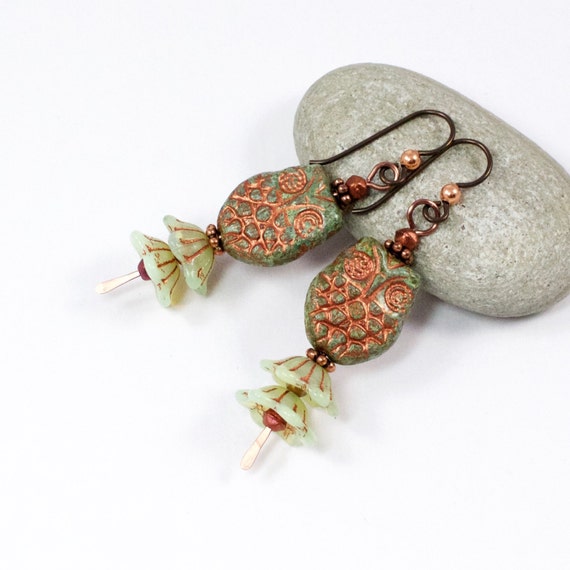 Child's Full Embroidered Gardening Denim Apron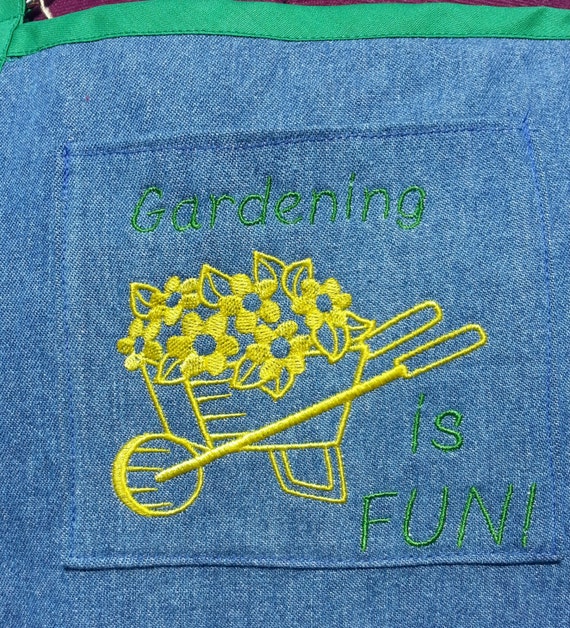 Green Earrings - Tree of Life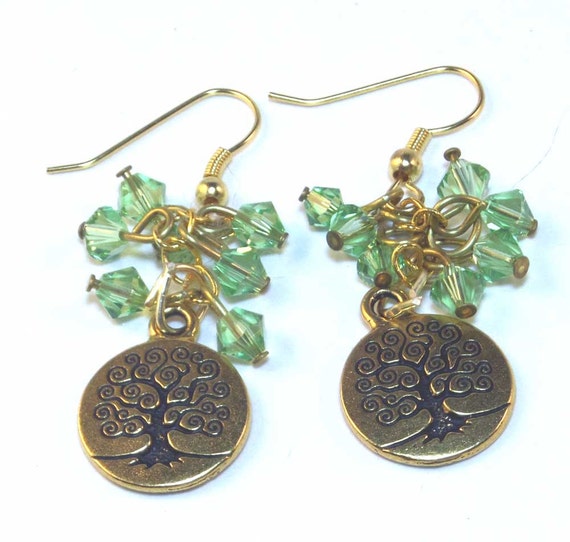 Green Elephant Favor Tags – Thanks for Showering Our Little Peanut
Wire Wrapped Green Quartz Pendant
Etched Transparent Sage Green Lampwork Glass Beads Silver
Polymer Clay Earrings
Magnolia Gold, 11 x 15 Original watercolor painting Southern Flower wall art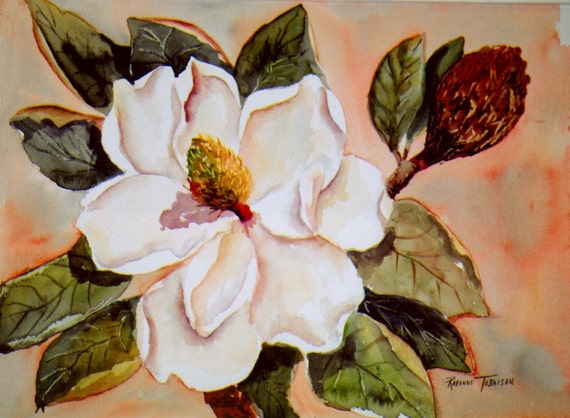 Green Bracelet for Women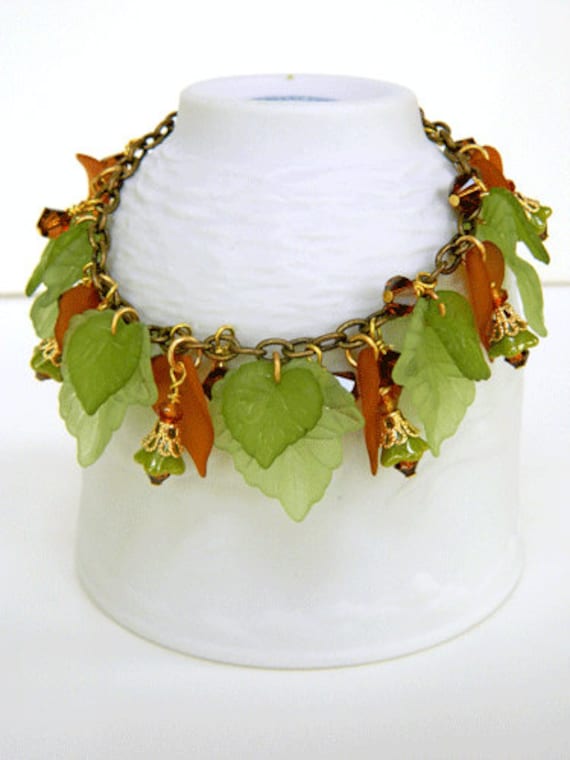 Green Serpentine Handmade Chunky Necklace, Copper Gemstone Beaded Jewelry
Chunky Necklace Olive Green Unakite Red Jasper Gemstone Long Length
Lime Green Czech Picasso Crystal Copper Niobium Dangle BOHO Earrings
Natural Serpentine Gemstone Round Sterling Pendant Green Pink
Green Mugs and Pints Lucky St Patricks Day Dog Scrunchie Neck Ruffle
Don't see what you want here, then ask someone to make something just for your mom.
Shop from these Mother's Day Countdown 2017 links, as well:

Week 1
Week 2
Week 3
Week 4
Week 5
She was born in January
She was born in February
She was born in March
She was born in April
Happy shopping!
Julie and Blu