Halfway Child
The longest day is home in the month of June; a day that is the epitome of summer in the north and winter in the south. June offers us the bright sunshine, hot days and rainy seasons. The month is named after Juno, the Roman goddess of marriage and the spouse of Jupiter. Is it any wonder so many brides plan for a June wedding? June is a youthful month springing forth children that never grow up.
The Personality:
She is an intellectual, and she is hilarious. She has a quick wit, and she loves to make people laugh. She is free thinking. She is adaptable. She is a communicator. She would do well on the radio. She is youthful and has the need to have fun. She is ruled by quicksilver Mercury, and she is fleet on her feet. She has a need for security. She is overflowing with ideas that she cannot possibly capture. Her mind is active, and she is highly sensitive. She is impatient, temperamental and a procrastinator.
She is quiet and polite. She dreams, and she talks non-stop when she is comfortable. She is reclusive and stubborn. Her debating skills make her a great executive. She is curious and has an abundance of mental energy. She gets bored easily. She is great in real estate or food. She is a great speaker and makes an interesting author.
The sign:
Gemini and Cancer: The twins and the crab.
The Stone:
The June child wants more than one. She claims the pearl, the moonstone and the alexandrite. The pearl denotes purity, modesty and chastity. The pearl is said to enhance integrity. The alexandrite is a chameleon as it turns green in natural light, but an incandescent light will cause it to turn purple. The opulence of a moonstone offers the June child shimmery glamour.
The Flower:
The June baby is represented by the rose. Not just any rose, but ALL the roses. She is happy with pink, red, yellow, white, peach, burgundy and any other color in between. Each color represents something for her. The rose is revered worldwide, and she enjoys all the roses in her month. Even the blue rose represents mystery to her.
The Color:
The green of awaking and the yellow of enthusiasm belong to the June girl.
Green Owl Earrings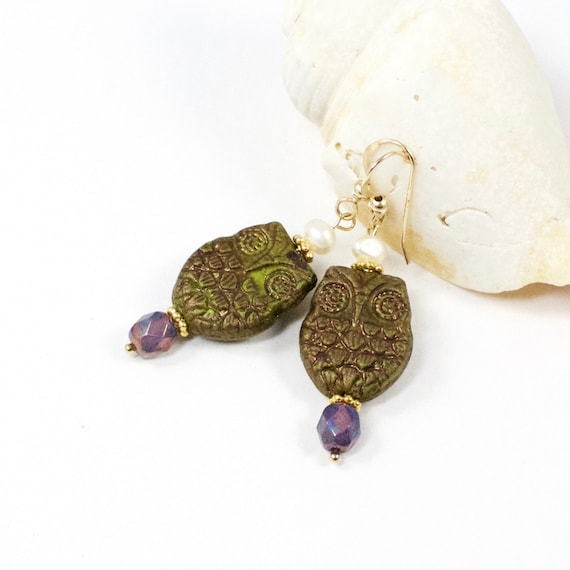 Marbled Green and Yellow Fused Glass Pendant Art Glass Jewelry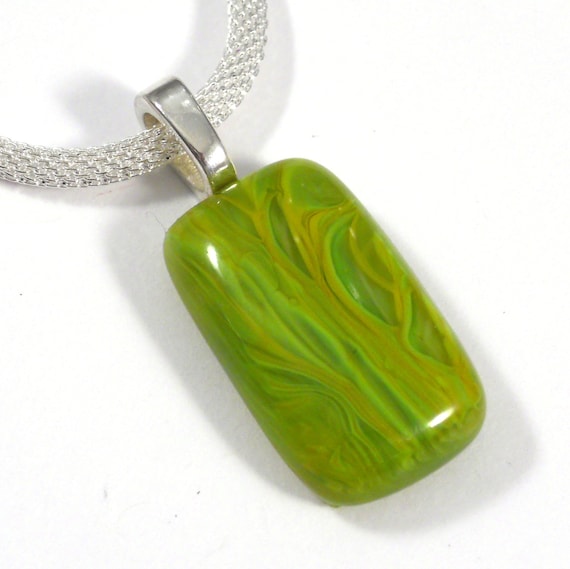 Green Yellow Earrings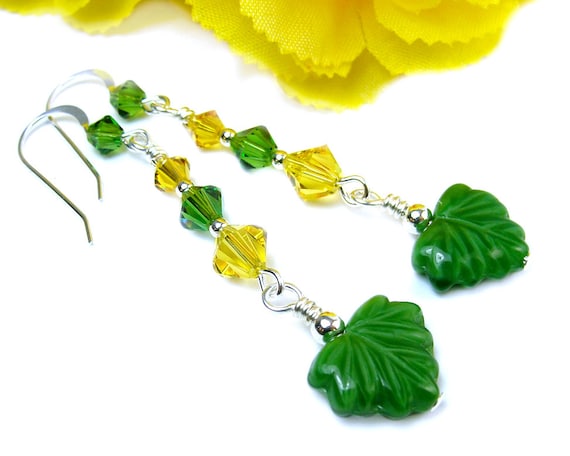 Peacock Potato Pearl Bracelet and Earrings Set
Sunny Yellow, Blue and Green Plaid Spring Dog Bandana
Cicada Hornet on Iris in Sepia Macrophotography Closeup Nature Photography
Chandelier Earrings in Yellow, Blue and Teal
Thanks for Showering Yellow and Grey Elephant Favor Tags for Baby Shower Party Celebration
Jewish Earrings Sukkot - Lulav and Etrog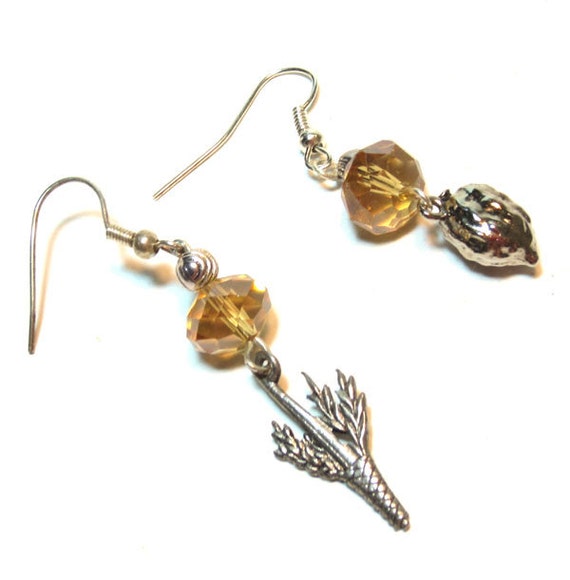 Sunflower Yellow Crystal Green Leather Double Wrap BOHO Bracelet
Lampwork Beads Handmade Glass Transparent Teal Apricot Yellow Dots
Monogrammed Hand Knitted Old English Lovely Letter M Yellow Dish Cloth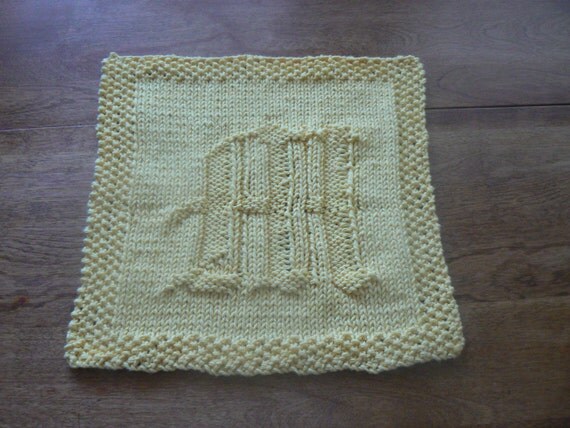 Flower Earrings for Women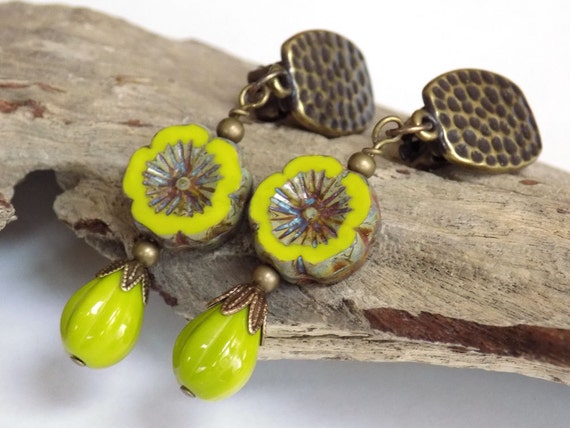 Small Desert Ironwood Dangle Earrings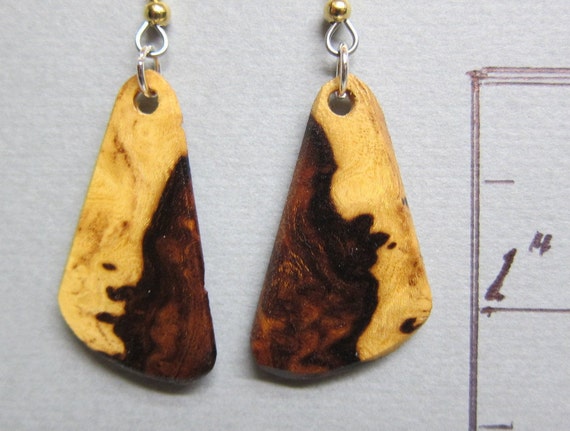 Unique Splatter Painted Yellow Earrings 14k Gold Filled Wires Gift Box
Gypsy Soul Handmade Turquoise Necklace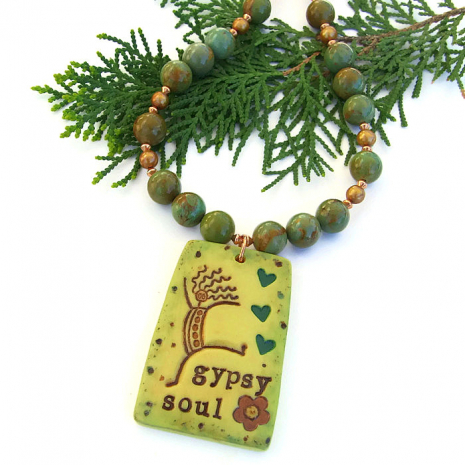 Oval Simbercite Pyrite Gemstone Cabochon Sterling Pendant
Don't see what you want here, then ask someone to make something just for your mom.
Shop from these Mother's Day Countdown 2017 links, as well:
Week 1
Week 2
Week 3
Week 4
Week 5
Week 6
She was born in January
She was born in February
She was born in March
She was born in April
She was born in May
Happy shopping!
Julie and Blu