While commercialization is a problem associated with Mother's Day, there are many celebrations worldwide that try to minimize the affect that this has on honoring mom.
Peru is one of those places where everyone does their best to honor mom without resorting to cards and flowers from the store. Mom is honored in Peru by the giving of handmade gifts and cards, as well as chocolate and large family meals. This celebration is held on the second Sunday in May.
Moms return the love by offering their children special gifts and other tokens of affection.
A unique tradition on Mother's Day in Peru is the visiting of mothers past with a trip to the local cemetery where flowers are bestowed upon graves and monuments. This tradition is so festive that those who work in the cemetery spend days preparing for the event by cleaning the cemetery and ensuring that all headstones and burial places are easy to access. Families gather to visit, have a meal and other festivities.
In Peru, the Andean population celebrates Mother Earth, so named Pachamama. This celebration happens in early August. This beloved ancient mythological goddess is said to be in control over earthquakes, as well as the one who brings fertility. Her day is called Martes de Challa.
Keeping with the tradition of Peru, give your mother or grandmother or aunt something handmade from any one of our talented artists.
Peru's national flower is the "Inca Magic Flower".
If you do not see what you want in this list, maybe one of these talented artists would be happy to help you get the right gift. The photos take you to their store where you can contact them.
Rose Irish Crochet Lace Doily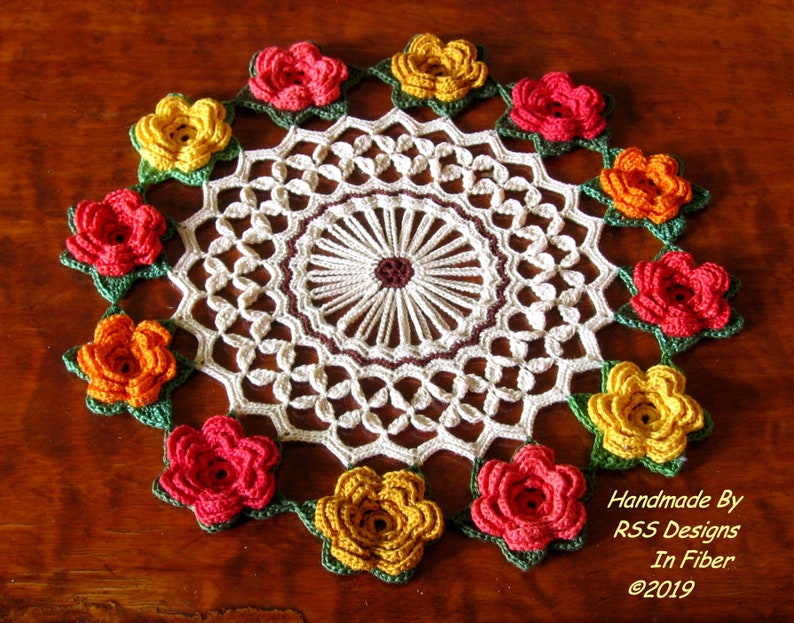 Hearts And Swirls Wood Wall Art Handmade From Oak Wood By KevsKrafts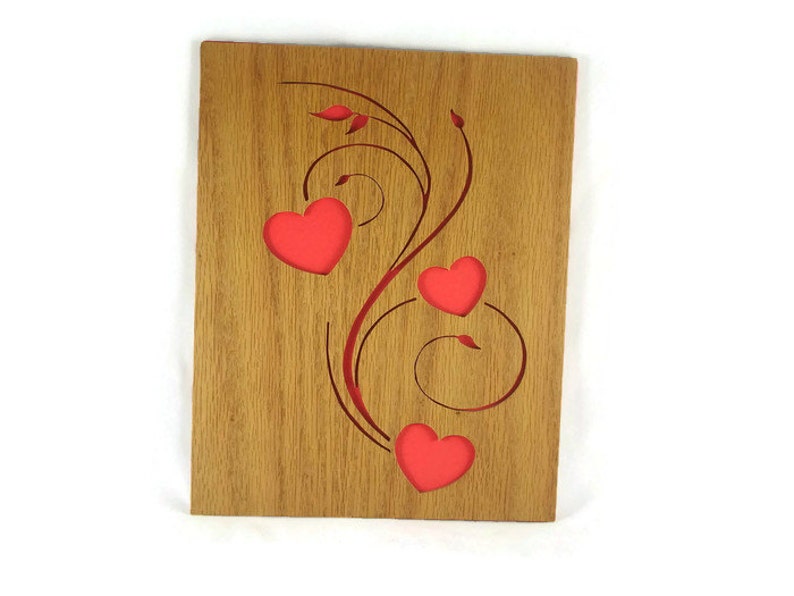 Peach Pearl Bracelet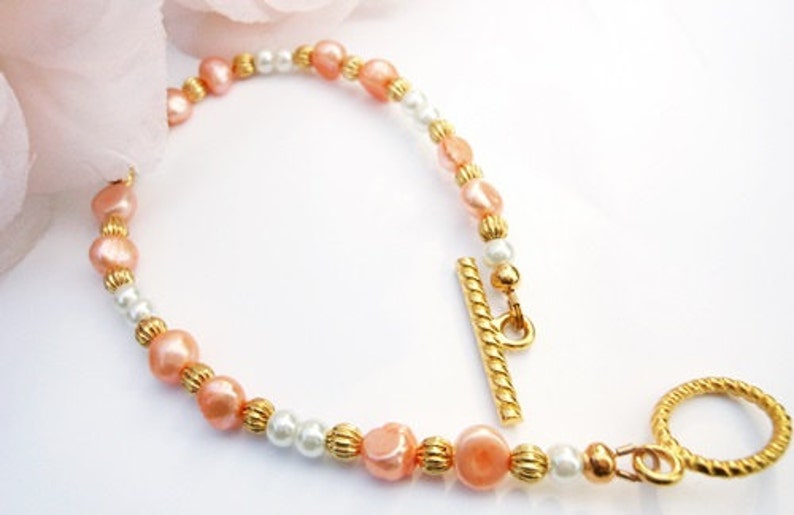 Dangle Earrings for Women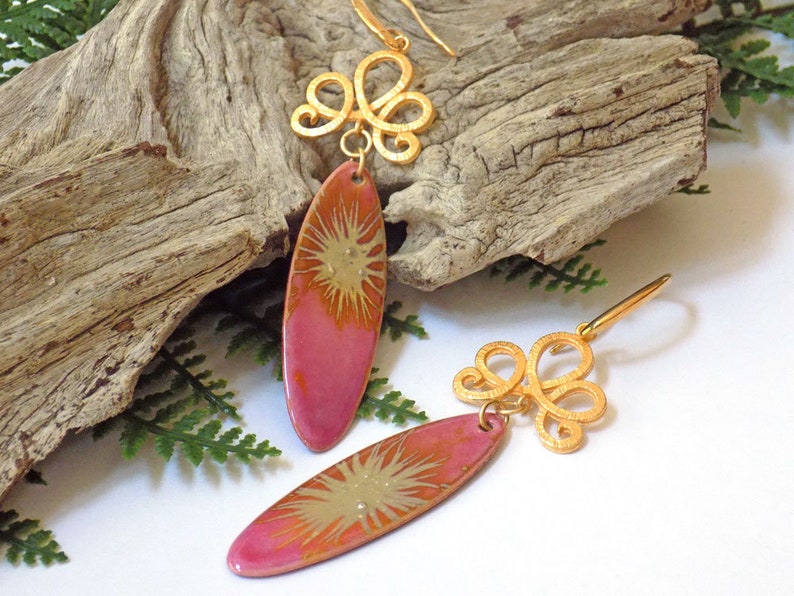 Orange Awareness Earrings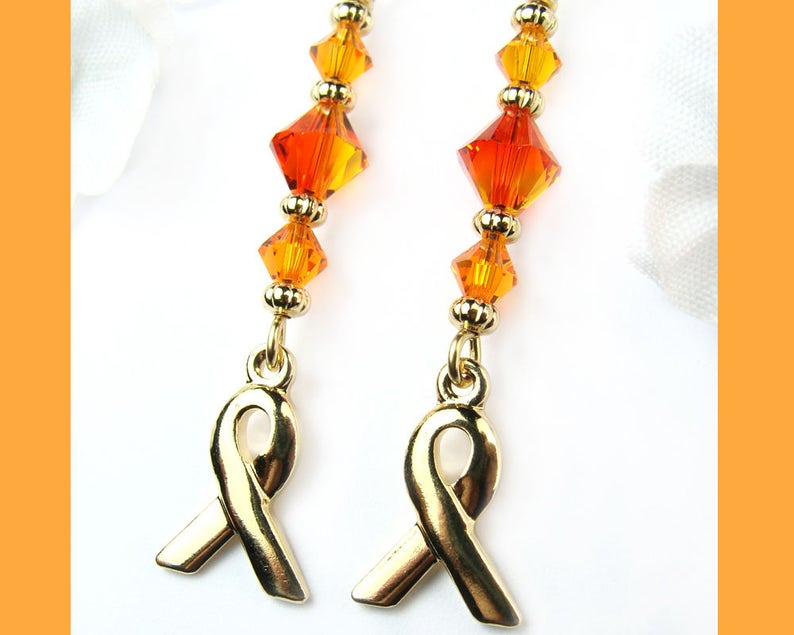 Handmade Lampwork Glass Beads, Halloween Cool Orange, Shiny, Glossy 655g
Lemon Yellow Tangerine Orange Bracelet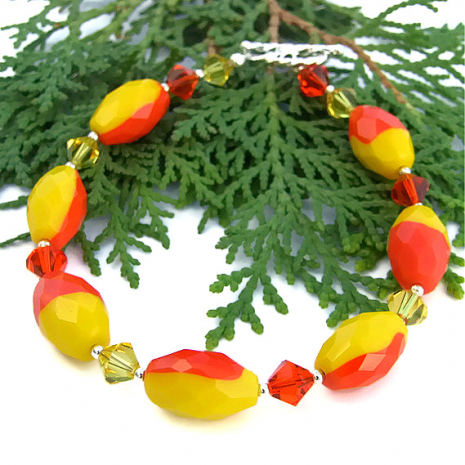 Tea Rose Orange Jade, White Pearl Necklace with Blister Pearl Pendant
Bronze Pearl Beaded Necklace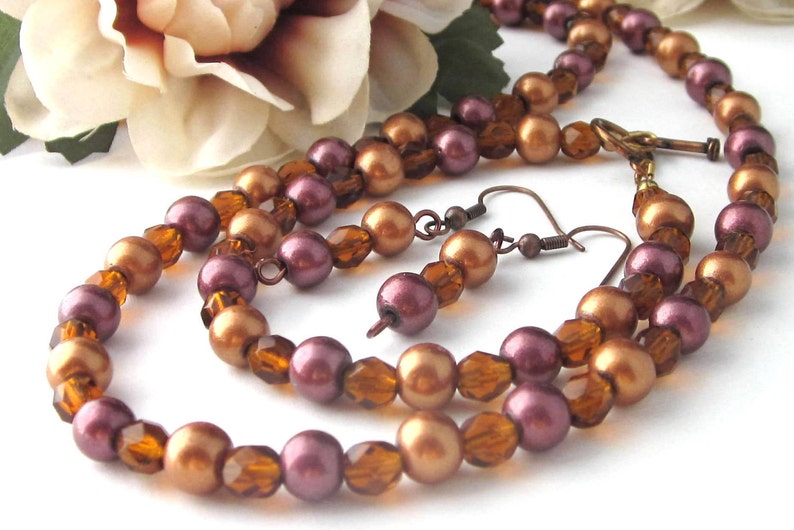 Orange and Pink Flower Chandelier Earrings with 2-Inch Long Dangles
You can also shop from the following collections:
Week 1
Week 2
Week 3
Week 4
Week 5
Celebrate Mother's Day Around the World
Handmade sells out fast, so if you see something you like, you better hurry before someone else sees it. Help us spread the word by sharing these links and this post.
Enjoy!
Julie and the hurricane known as Harry