Natural and neutral.
Stability and supportive.
Humility and the accumulation of wealth.
Quality.
The use of brown in a design signifies that it is the best of all things. It is wealth and prosperity. It is comfortable and safe. It is loyalty and companionship.
The ancient artists from time gone by have used brown since the first stick figure in a cave. Since the browns they used were derived from umber, which is a clay, the use of brown was a natural choice. Not to mention, most wild ancient animals wore a lot of brown fur. Egyptian tomb women were painted with brown skin. This brown or umber are the oldest colors known to have been used in art.
Those crazy Greeks and Romans had to change it up a bit and add a little cuttlefish ink to the mix and come up with the red-brown we call sepia. da Vinci drew and designed with this sepia color, and it is still used today by artists. It is a very popular photography trick to make new look old.
The use of walnuts to make a brown pigment dates back to the Romans. It was used to dye cloth.
The Ancient Romans thought that the peasants should wear brown. Remember, they were the purple room guys.
The monks took on brown as a sign of humility and much like the peasants, poverty.
Urban culture dictates that brown signifies natural and inexpensive, as well as healthy.
Brown hair is second only to black as the most natural hair color.
Brown belongs to all three primary colors, and it can be changed by a lesser mixing of one of the colors or the other. That means that the color brown will work with any color combination. It is the primary color of our world, next to green.
Brown is the least liked color by choice. Tell that to the UPS drivers and the Cleveland Browns. UPS took their color from Pullman Brown, which was the color of the rail cars that were actually quite luxurious inside.
Brown provides a suppression of emotion, which makes it a safe color to have around. It allows a calming sense to overtake anyone in stress. It provides reassurance and structure to a situation.
The color brown is a friendly color that can be approached easily. It signifies honesty and sincerity, as well as hard work and genuine.
It is warm and practical, and it is filled with common sense. It is sophisticated and elegant. Mmmm, chocolate is brown.
These designers know that brown brings everything together in design. It creates a humble and yet, luxurious piece of art.
Ladies' Tie-Dye Camisole and Shorts (M)
The Cocoa Delight Boucle Wrap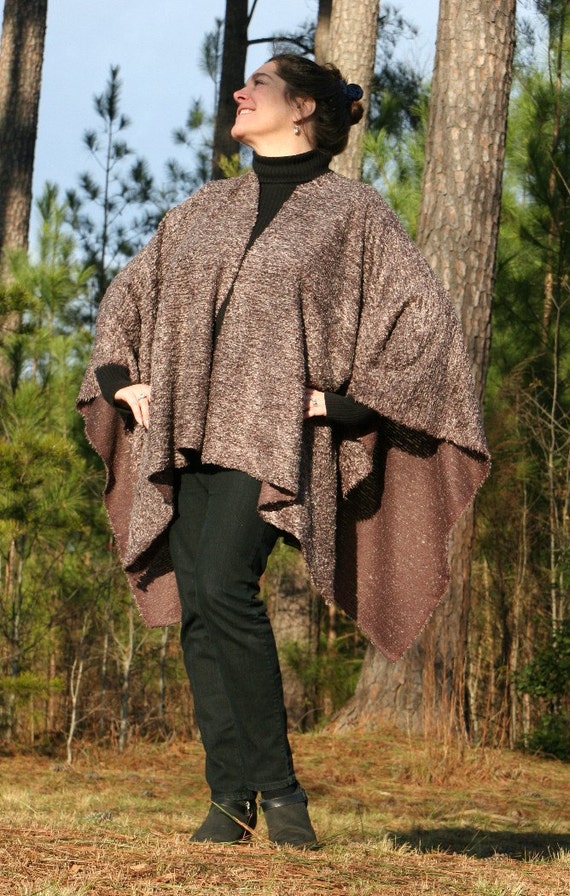 Handmade Brown Picture Jasper Teardrop Necklace and Matching Earrings
Satin ribbon ruffle beaded bracelet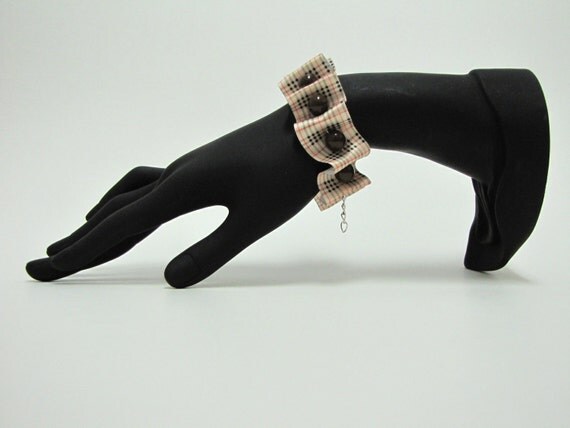 Chocolately Brown Glass Charm Handmade Lampwork Slider Bracelet Bead
Ocean and African Jasper 18 inch Necklace with Turtle Jasper Pendant
Chocolate Brown and Salmon Pink Stacked Cube Earrings, Fused Glass
Wild Horse Stallions Bone Jasper Gemstone Necklace
Handmade Crochet Brown Teddy Bear Toy 16 inch Made to Order
Earth Tone (Gold, Copper, Ecru and Pearl) Switchplate Covers
Set of three strand sunflower marbel bracelet and earring set
Women's Full Sweetheart Apron-Brown Paisley multi color
Carved Bone Flower Earrings with Mookaite Jasper, Rustic, Gold Toned
Chocolate Vanilla Handmade Artisan Soap checkerboard squares
Unique Vintage Triangle Geometric Shaped Faux Wood Resin Brooch - Triangular - Geometrical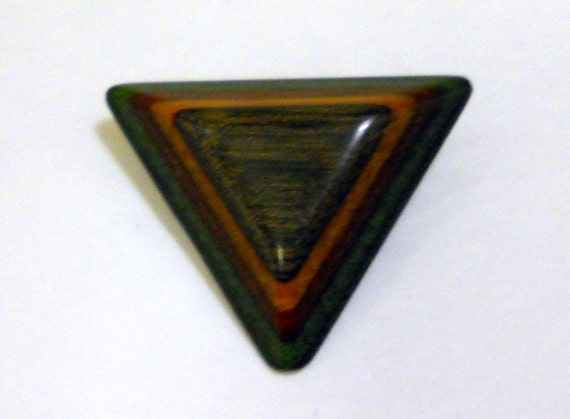 Antique Brown and Tan Flowers, Lovely Pendant Necklace
Embroidered sweatshirt jacket; ladies-brown.
Cha Cha Bracelet Blue Turquoise Teal Caramel Brown Bead Polymer Clay
Riverstone with Gold and Black Memory Wire bangle bracelet
Pecan Pie Scented Square Candle Light BrownTan Color Handmade
Farm Animal Photography Brown Cow at Barn Door Blank Note Card - How Now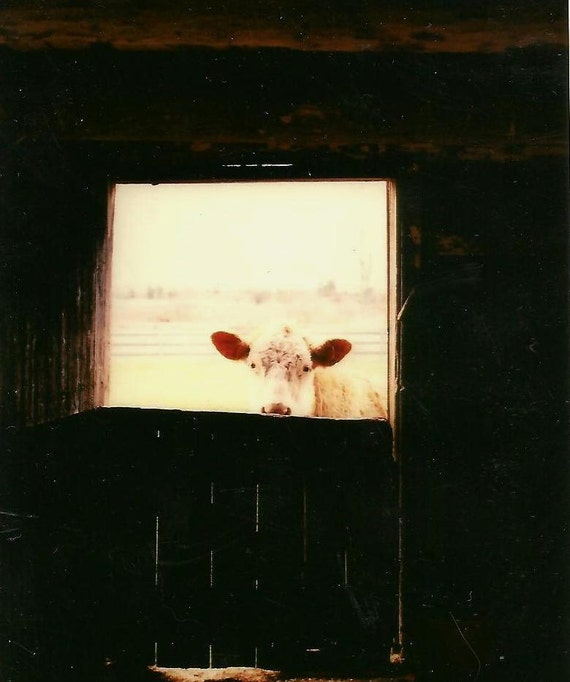 Skeleton Handmade Day of the Dead Necklace Turquoise Carnelian OOAK
No metal clasp necklace wood bead leather cord tie on adjustable
Turquoise and Brown Wood Beaded Earrings
Jungle Fever Interchangable Watch Band
Agatized Fossil Coral and Smokey Jasper 21 Necklace
Antique Jade Amulet pre Revolution China Dragon Fortune Bead Necklace
Radium Glass Bronze Dangling Earrings with Reptile Textures
Purse size index card Snake skin binder Daily personal planner 188
Hand Knit Chocolate Brown Country Hearts Washcloth or Dishcloth
Copper Wire Wrapped Faceted Pendant Peach Brown Gold Glass Translucent
As the UPS slogan says, what can brown do for you today?
Give mom a gift that says she is honored and cherished. She will love any of these brown delights, but if you want to see more from these very talented artists, then visit their studios through the Mother's Day Countdown post to see all the other great gift ideas that they have.
Chocolate anyone?
Julie and Blu
Again, please take a moment to share this ezine now that Mother's Day is right around the corner. I know some of these items showcased are sold, and a couple of shops have closed. None the less, please share.