Always First
Janus is the god of the doorway, and there is nothing closer to a doorway into a new year than the month of January. Both hot and cold depending upon where in the world you are, January is a month of extremes. January rings in the new year, and it is the Thank You month. In some cultures, it is still the Christmas season.
The Personality:
She comes first on the calendar and brings the year in with a steadfast personality. She is symmetrical and neat. She is so wise. She is also ambitious with a loyal nature. Very sensitive, but hardworking and steady. She is family focused and loves her children. She can be very reserved and are naturally soft and gentle unless provoked. She is very healthy, but gets cold easily.
She is romantic, but has difficulty sharing it and may become jealous because she is too quiet.
She makes a magnificent designer, inventor, financial guru or musician. She loves to learn, and she loves to teach. Because she is focused and critical of errors, she is a wonderful mathematician and is usually successful in careers that include finance. Oh, and she makes a wonderful aviator.
She can be wildly witty.
The January girl is pink, pink, pink.
The Signs:
Capricorn and Aquarius: The earthy goat and the waterbearer.
The Stone:
January babies are born under the beautiful garnet sky. The garnet is steadfast and true under duress.
The garnet is available in all the colors of the rainbow, although, a blue garnet is very rare. The garnet is a crystal formation that has been used throughout history as both a gemstone and an abrasive.
Some also recognize the emerald and the rose quartz as birth stones for the January child.
The Flower:
The versatile carnation is found in almost all standard floral bouquets, and it is a staple of most weddings, but it really belongs to the women of January. A pretty
Dianthus in pink is also that flower for those January babies.
The Chinese bestow the babes of January with Prunus Mume; a plum.
The Japanese declare the Camellia to be the best flower for the January child.
The Color:
Cottage pink is for those babies who lead the way into the year.
The Gifts:
Hidden Memories Elongated Dichroic Fused Glass Cabochon Pendant
semiprecioussbead
Obsidian garnet sterling silver drop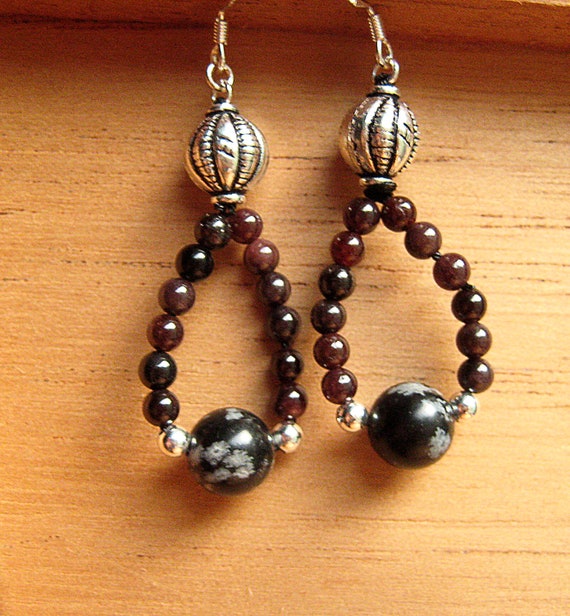 ABBGDesigns
Downton Abbey spring style copper and cherry quartz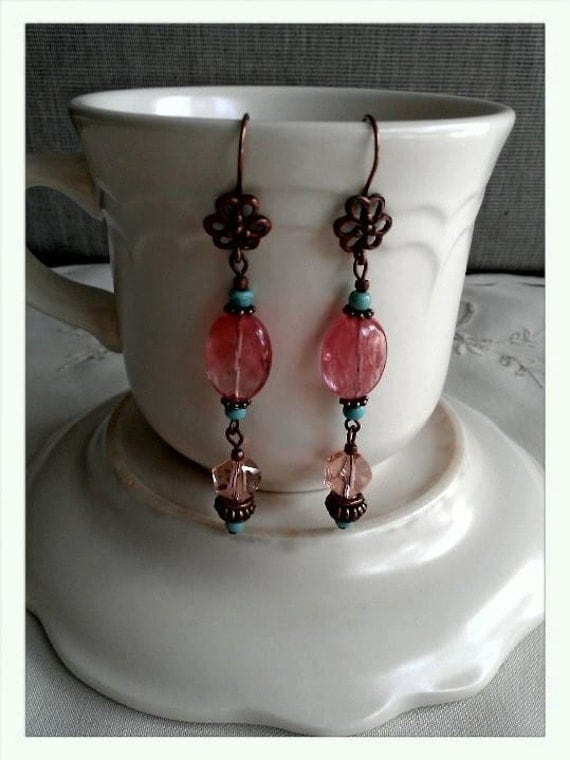 jnldesigns
Pink and Raspberry Eiffel Tower Charms Adjustable Bracelet
VanillaClouds
Invite - Brooklyn Bridge, Birthday, Bridal, Bachelorette
Hearts and Swirls Framed Wood Wall Art Handcrafted from Oak Plywood
7mm Deep Burgundy Round Garnet Gemstone Loose Beads Full Strand
Owl Sewing Kit Pin Cushion in Pink Flowers with scissors
Ravishing Red and Glittery Gold Hand Knit Specialty Scarf
Emerald green, clear,garnet Swarovski crystal dangle earrings
ButterflyInTheAttic
Best Wishes Looking Glass - Mirror - Carnations - Digital Hand Designed Art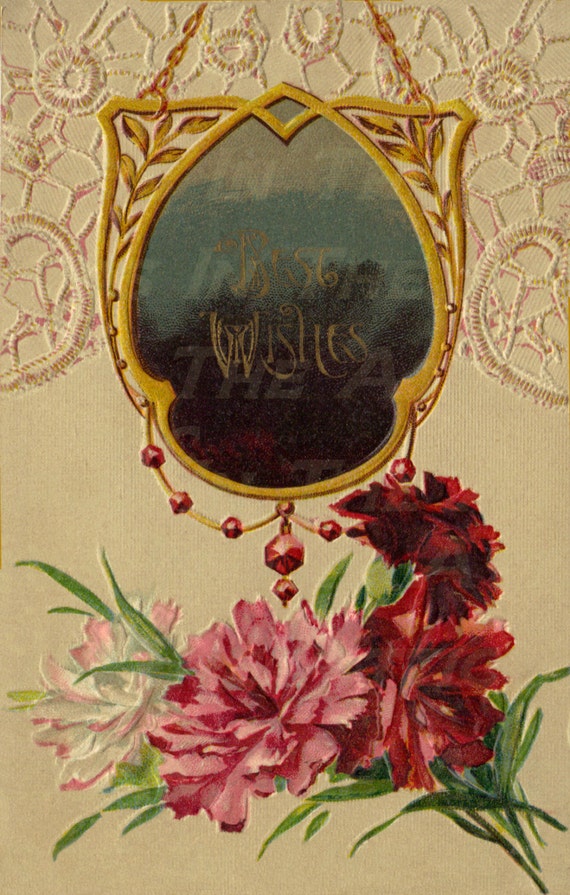 Handmade Pink and White Carnation Glycerin Soaps in a gift box
Adore by Nat
Vintage Chickadee Bird Tag for Party Favor or Gift
Pink Sugar Type Easter Candle
OTB Red and White Floral High Definition fabric Purse, Handbag
Stretch Bracelet Bright Dark Cherry Opaque Red Czech Small 6 Wrist
Multi Use Leather Belt Purse Key Saddle Backpack Lampwork Bead Charm
http://www.x-stitch-patterns.com/shop/
Dutch Basket of Flowers Counted Cross Stitch PDF Pattern
Cashmere Hand Knit Lace Scarf
Deep Red Garnet and Antique Silver Chandelier Earrings
Flower Bouquet Glass Cab Bronze Pearl Bead Antique Brass Earrings
Dangling Butterflies Mother of Pearl Bracelet Purple White
Cranberry Zig Zag Flat Cuff Handmade Beaded bracelet Dual Toggle Clasp
Southwest Cross Garnet Handmade Necklace Sterling Gemstone OOAK Unique
Garnet and Carnelian Gemstone and Crystal Silver Dangle Earrings
Notable January Babies
Kate Botsworth, Katie Couric, Kate Middleton, Pat Benatar, Naomi Judd, Mary J. Blige, Julia Louis Dreyfus, Kate Moss, Betty White, Michelle Obama, Dolly Parton, Geena Davis, Diane Lane, Linda Blair, Kerry Washington
Enjoy all these gifts from our
Countdown to Mother's Day #bmecountdown
participants from week 1. Join us again for week 2 starting on Friday, March 07, 2014 at noon MST. To see last week's countdown, here is the link.
http://bmebluprint.blogspot.com/2014/02/countdown-to-mothers-day-2014.html
Julie and Blu