The year was 1983 and the reporting out of Ethiopia was not good. The extreme famine was the worst that had hit the country in 100 years, and the government at the time was held accountable for the blame of untold deaths. Particularly during the 1983 to 1985 stretch.
Because of reports of the disaster from Michael Buerk of the BBC, the news caught the attention of Bob Geldolf of The Boomtown Rats and his partner, Paula Yates, who was a television presenter. They were so disturbed by what they saw in an Oct. 23rd report that they could not get it out of their heads even as they went about their normal daily living.
As so happened, Paula was doing a presentation during a live music show a few days later and one of the guests was the group Ultravox. Their front man, Midge Ure was talking to Paula backstage when Bob called her. Bob and Midge were old friends, and Bob asked to speak to him.
Bob was haunted by Ethiopia and asked Midge to meet him for lunch where they could discuss ideas about how to help the situation.
They decided that the best course of action would be to make a charity record.
That is when they got on the phone and called Sting and Simon Le Bon, and both were more than happy to participate. They saw Gary Kemp of Spandau Ballet and he was in. Bob suddenly realized that he had headliners, and if they were willing, so would many others. As it turned out, other musicians said yes and people were all eager to participate.
The key was that the musicians would not be paid, and that they had to find a way to make, press and release the record without paying anyone a dime. UK music magazines offered free ad space, the artist's sleeve was free, the distribution of it was free and the record company did not charge for their work.
The biggest challenge was coming up with a song, and since they did not want to pay royalties, Bob and Midge wrote it themselves.
It had to be a Christmas song, and it had to be done in one day in November in order to hit the streets, collect the money and get it to Ethiopia.
After some ribbing back and forth about tinny music on cheap keyboards, Midge wrote a melody and Bob borrowed from a song he was working on for The Boomtown Rats, and Do They Know It's Christmas was born.
They jumped into Bob's studio, got Midge to do the production and Bob's engineer to lay the backing tracks, keyboards and drum machine samplings for free. Midge did the original vocal guide before Sting and Simon Le Bon dropped by to lend their vocals to the tracks.
While the studio was hard at work engineering the song, Bob was on the phone asking everyone he knew to participate. Only three people turned him down, and their names are sworn to secrecy. Those who wanted to but could not make the one day recording session like David Bowie and Paul McCartney did recorded messages that are on the B-side of this record.
Groups like the Thompson Twins, who were on tour at the time, wanted to participate, but couldn't, so they donated part of the proceeds from their current single to the cause.
Bob had a booking with BBC Radio to discuss his latest album, but used his air time to promote the charity record. This helped secure more artists to the project.
The press showed up the day on November 25th to watch the parade of musicians head into the studio to record this record. The Daily Mirror had exclusive inside access to the studio where they took a team photo before the recording started.
As the backing track rolled, the artists all got into a group and sang "feed the world, let them know it's Christmas time" over and over. As the group session ended, the individual artists headed to the studio to do their solo parts.
Phil Collins brought his drums with him and played live drums over the recorded track after all of the vocals were finished. Since he was a perfectionist, there were two takes of the drums; although, only one was needed.
While most of the stars of this record were UK artists, Kool & the Gang from the US was there since they shared a record label with Bob and happened to be in town at the time.
The song was released on December 3, 1984. It had a launch party on the 7th and hit the UK charts at number one the next week. It sold 200,000 copies in the first two days. MTV ran the video and it hit the US airwaves on the 10th. It sold 1.9 million copies in 11 days.
The video featured footage from the recording session, and this is what I have selected as our song. So many familiar faces.
They called themselves Band Aid and wanted to raise 70,000 pounds for the cause; they raised over 8 million pounds. This now famous Christmas song has been re-released a number of times with different participants as it has been used to raise money for other humanitarian causes.
It is good to give.
Speaking of giving, here are some wonderful gift ideas that you can give those on your shopping list.
Poinsettia Coasters Set of 2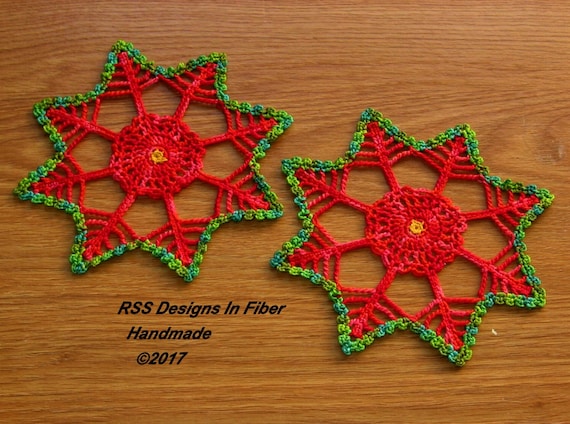 Necklaces for Women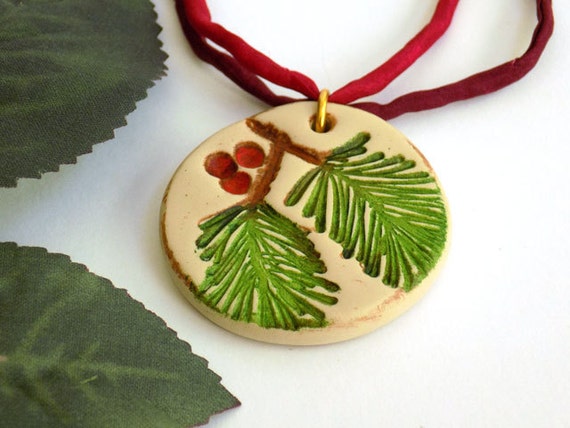 Vintage Christmas - Bell and Snowbird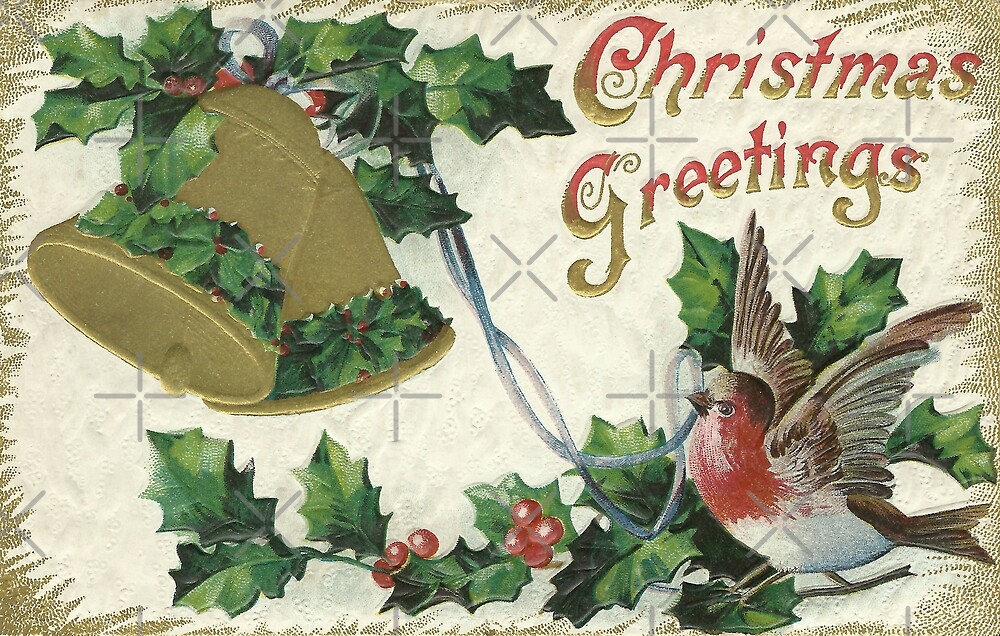 Santa Christmas Key Chain, Holiday Key Ring
Candy Cane Earrings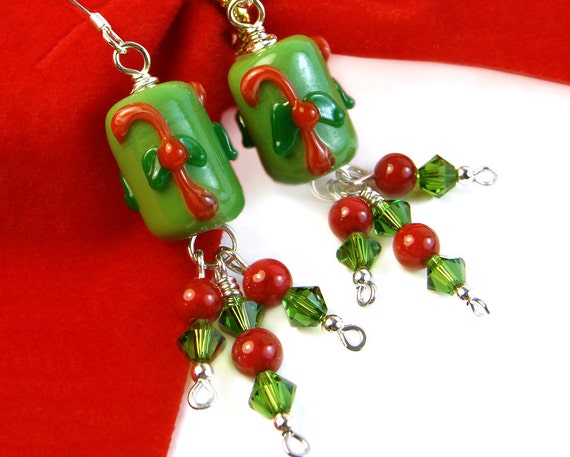 Santa Face Head Christmas Holiday Earrings Lampwork Glass Gift Boxed
Lampwork and Lava Stretch Bracelet Black Green
Candy Cane Red White Beaded Christmas Silver Heart Hair Clip 45mm
Red Rocaille Bead Bracelet

Silver Christmas Tree Earrings w Swarovski Crystals Red & Green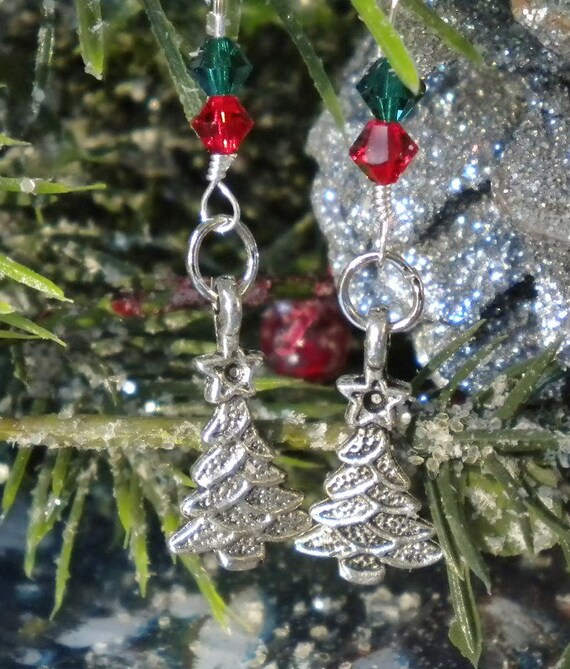 Santa Christmas Earrings, Holiday Jewelry Handmade Gift Red Swarovski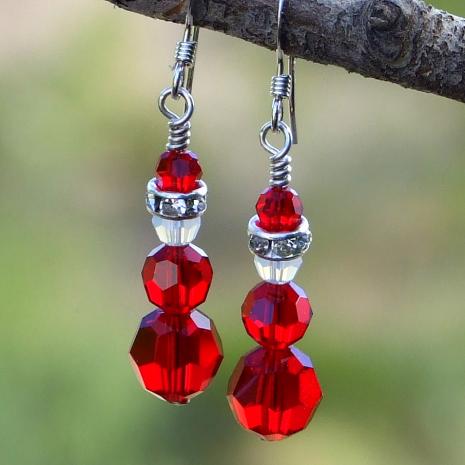 Red Cinnabar and Swarovski Red and Green Crystal .925 Dangle Earrings
Christmas Tree Earrings
Don't see what you are looking for? Maybe you will find it in some of the following showcases or ask one of our talented artists to design something special for you.
Week 1
Week 2
Week 3
Week 4
Week 5
Week 6
Week 7
Week 8
Week 9
Week 10
And even more!
War is Over
When Kittens Sing
You Better Watch Out!
Maybe He was Drunk
She was only 13
Sad and Lonely this Holiday Season
It Might Only be a Dream
Dance Through the Streets
Born in a Heat Wave
Hurry because handmade sells out fast, and when they are gone, they are gone! Buy now.
Enjoy!
Julie
Technorati Tags: bluemorningexpressions,blue morning expressions,handmade beads,lampwork beads,handmade jewelry,handmade necklaces,handmade bracelets,handmade earrings,shop handmade,vintage postcards,vintage gifts,handmade christmas gifts,christmas shopping,christmas ornaments,bracelets,necklaces,earrings,knit sweater,knit cowl,neckwarmer,jewelry,christmas carols