Jade
When it comes to communication, the jade gemstone is the central stone needed during meditation. Jade is said to quiet the inner voice that keeps us from being able to effectively listen to other people.
Jade is considered a healing stone and is prevalent in established Eastern civilizations. This is why you will see many statues and goddesses carved of jade. The stone brings peace and calmness, and is said to exude beneficial energies. It is considered a royal stone.
By Simon Eugster --Simon 17:50, 11 April 2006 (UTC) - Own work, CC BY-SA 3.0, https://commons.wikimedia.org/w/index.php?curid=697548
You will find a that jade comes in a number of colors and has a translucent glow to it. Since it can be found in shades of green, creamy white, yellow and even a pink or red tint, it makes a very versatile stone to use in jewelry.
Whether you feel the need to hold the jade stone in your hand while discovering an inner peace, or you are more inclined to enjoy the stone for its purity and soft coloring, jade is an excellent addition to a piece of jewelry or a carving for home décor.
Other things that will generate beneficial energies include some wonderful handmade jewelry, home décor and Mother's Day gift ideas like the ones found below.
Boho chic adjustable green ceramic beads macrame bracelet
Angel Charm Gold and Jade Crystal Necklace, Hand-painted Jewelry
Jade Cluster beads Long chain link necklace 27 inches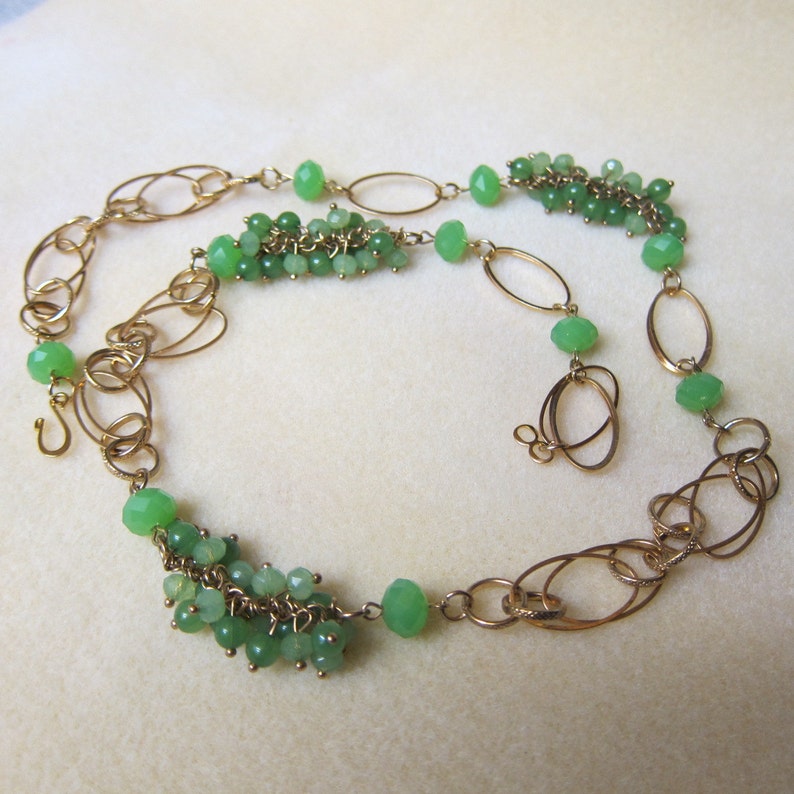 Chinese Jade Necklace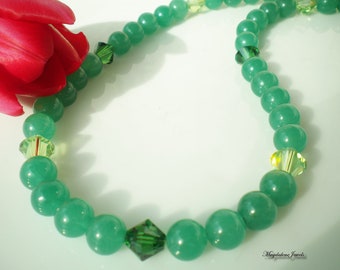 Mountain Wildflower Bloom Cochella Valley
Boho Earrings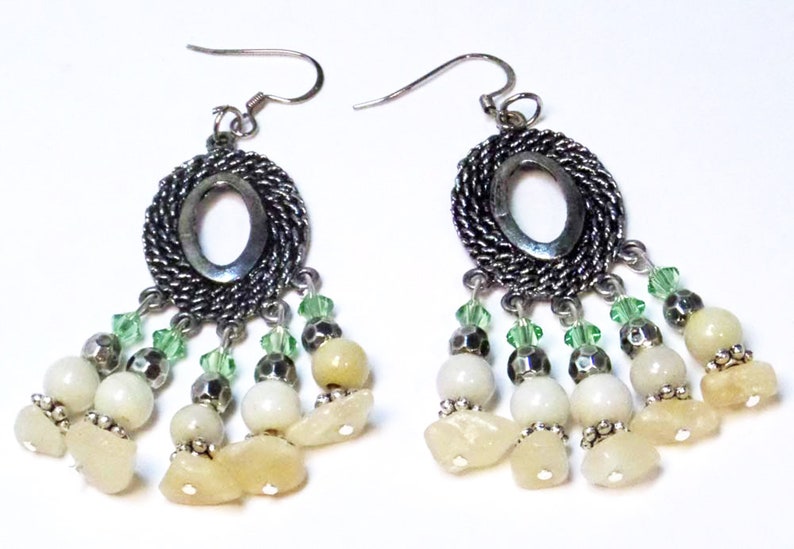 Jade Lotus Pod Carved Pendant Necklace, Banded Eye Agate Jewelry Gift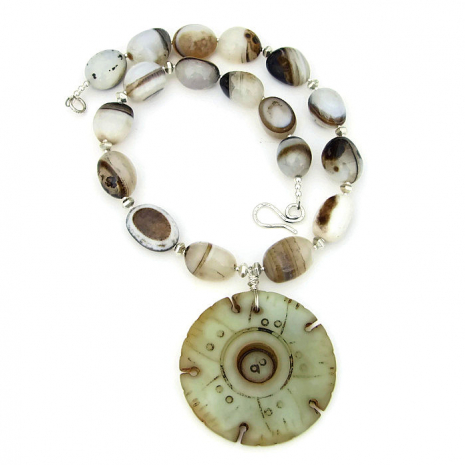 Handmade Lampwork Glass Beads, Grasshopper Green Etched Matte 213e
Tea Rose Orange Jade, White Pearl Necklace with Blister Pearl Pendant
Seaglass Coin Necklace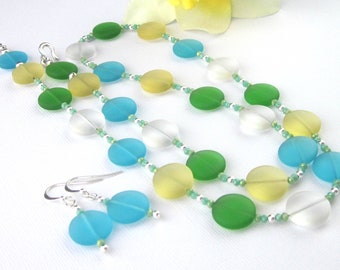 30mm Moss Green Focal Bead, Handmade Polymer Clay Beads for Sale
If you didn't see something that you thought would be the perfect Mother's Day gift idea, then contact any of these artists, and ask them to help you create something.
More gift ideas for Mom can be found here:
Countdown to Mother's Day Week 1
Countdown to Mother's Day Week 2
Countdown to Mother's Day Week 3
Countdown to Mother's Day Week 4
Countdown to Mother's Day Week 5
Gifts for Her – Diamonds and Handmade
Gifts for Her – Jasper and Handmade
Gifts for Her–Amethyst and Handmade
Gifts for Her – Opal and Handmade
Hurry and buy your handmade Mother's Day gift now; handmade gifts sell out fast!
Julie