Marie Curie might be best known as the Mother of Modern Physics, but she has many firsts under her belt. She was the only woman to win the Nobel Prize more than once, as well as the person who coined the phrase 'radioactivity'. Her work in isolating radioactive isotopes revealed the elements radium and polonium. These discoveries allowed her to create an x-ray service that could be used in the field during WWI.

Her daughter, Irene, went on to follow her mother into science and was a Nobel Laureate in Physics and Chemistry by her own right.
Marie's other daughter, Eva, was a journalist, pianist and American author.
In 1934, Marie died from leukemia brought on by her work with radioactive materials. Today, her notebooks are still radioactive, so they are held in lead boxes in storage.
While shopping for your Mother's Day gifts, don't forget handmade gift ideas for Mom. Here are some great gift ideas for your Mom, Grandmom, Auntie and anyone else you honor as Mother.
Paris Party Centerpieces in Pink for Birthday, Baby Shower or Bridal Shower
Hibiscus and Hot Lilies 5 x 7 Note Card Art Greeting cards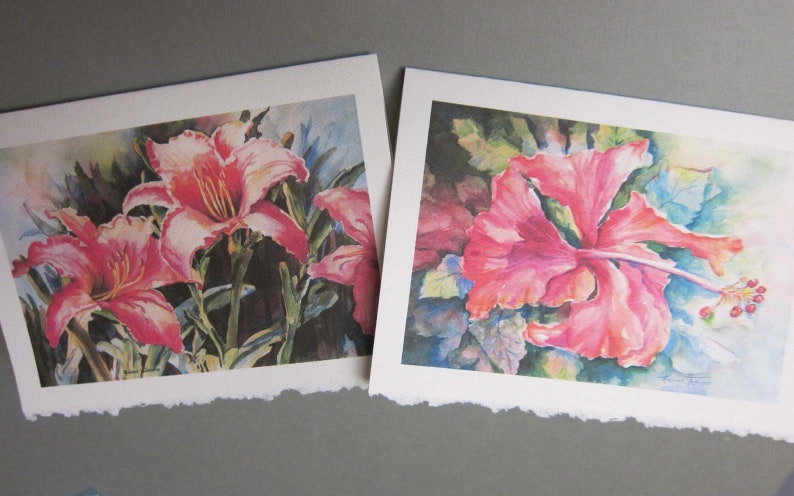 Sheet Music Cabochon Pendant Necklace And Earrings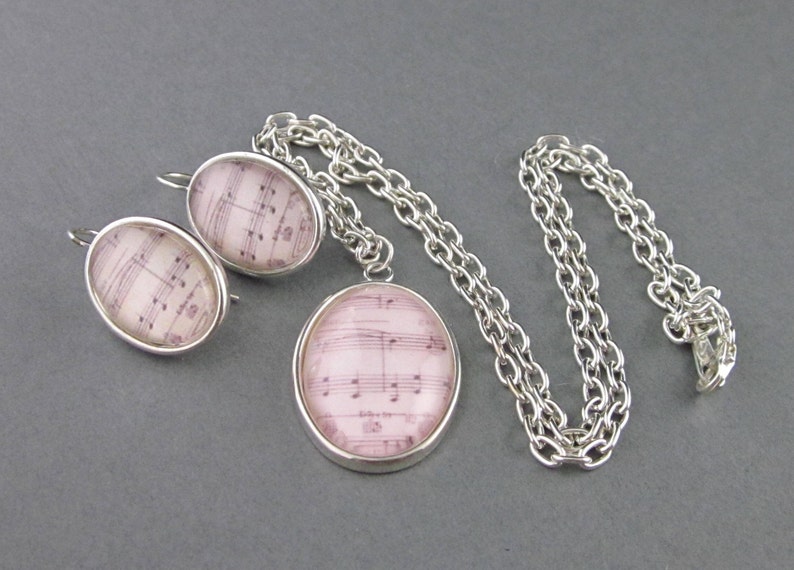 Bronze Butterfly and Bee Charm Necklace, Handmade Victorian Style Patina Jewelry
Pink Necklace - Shades of Pink Necklace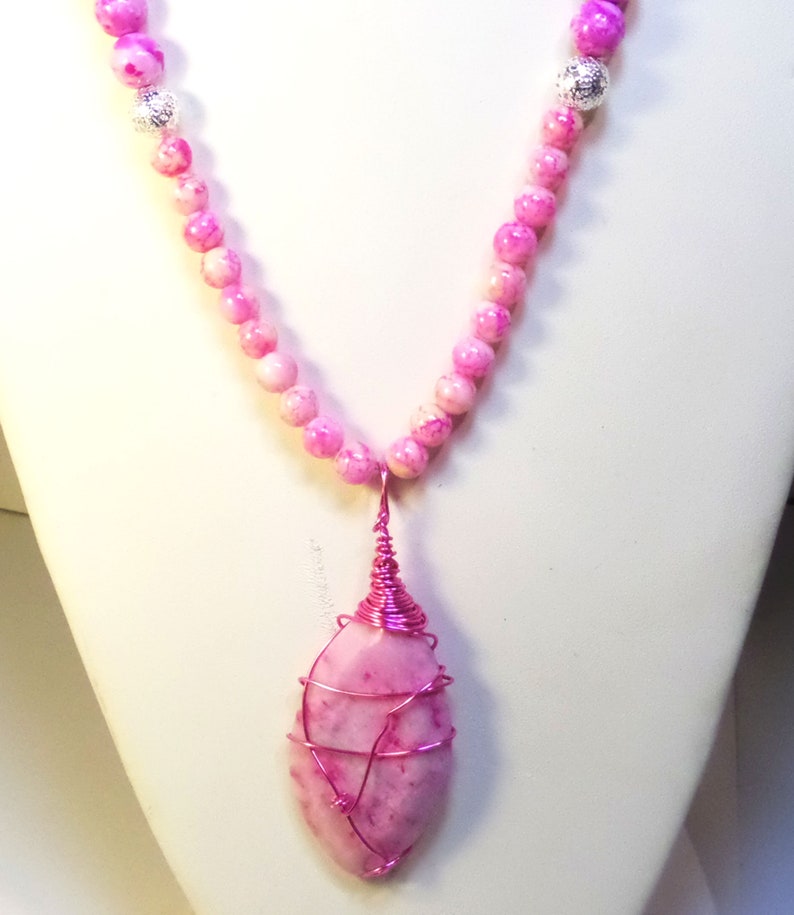 Floral Lampwork Bracelet w Golden/Silver Shadow Crystals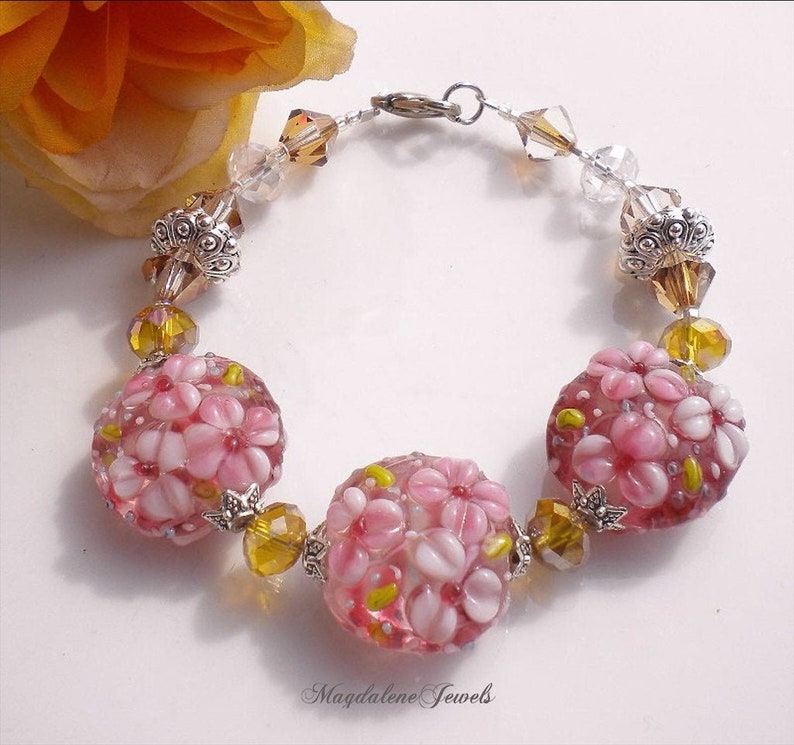 Pink Roses Earrings, Flowers Lampwork Lightweight Handmade Jewelry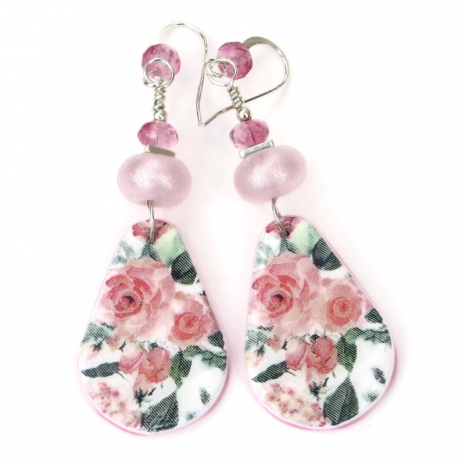 Pink Or Red Rose Wall Art Portrait Handmade From Oak Plywood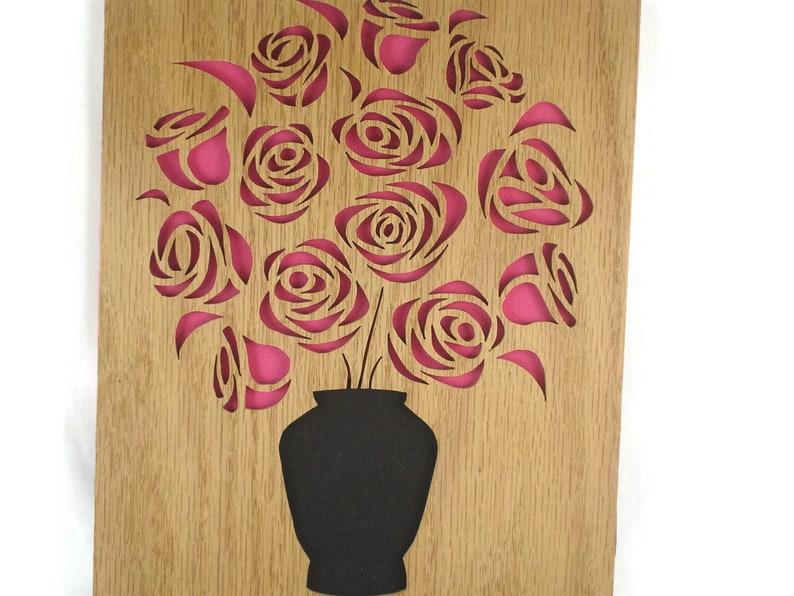 Flamingo Bangle Bracelets for Women with Charms Adjustable
Blue Morning Expressions
Don't see what you're looking for?
Here are some more places to shop handmade from these artists:
If you have something special in mind for Mom, then ask one of the artists on this page to bring your vision to life with a custom work of art just for Mom.