Black is about as classic and classy as you can get. This color adds sophistication to your designs or your art, and those who love black know that it is flattering and easily accessorized. Everything goes with black, and black is not only for goth, it is for elegant wear. It is at home at upscale parties and downtown nightclubs. Some of the most expensive gemstones come in black, and that lends to its exclusivity.
Black Opal
The rarest of all opals and more expensive than black diamonds. This stunning gemstone is filled with fire and color. This gemstone comes from Australia, and October babies sparkle and shine in opal.
Black Diamond
The second most expensive gemstone. Since the diamond starts as a black stone, you would think there would be more of them, but there are not. They hail from Brazil and the Central African Republic. Like any other diamond, they are the birthstone of the April child.
Black Beryl
The more pure a piece of beryl is, the clearer it is, so a black beryl is filled with impurities. They come from Madagascar and Mozambique, and even though they are not as rare as a red beryl, they are still very rare.
Black Pearl
Black pearls are known as Tahitian pearls, and they are rare. My grandmother went to Hawaii one year and opened an oyster. She got a pair of pearls. One was white and one was black. It was a beautiful stone. The oyster may not have felt the same way. February and November lay claim to the pearl as one of their birthstones.
Black Sapphire
The same stone that gives us the ruby is called a sapphire when it is any other color than red. The traditional sapphire is a blue stone, but a black sapphire is not unheard of. These stunning stones are translucent with a six star shine throughout them that is beautiful. The sapphire is the birthstone of the September child.
While all of these hard to find stones are equally gorgeous, there are plenty of more common black gemstones that can be found in today's jewelry design. The black garnet, zircon and onyx are more readily available. Additionally, designers like to use tourmaline, spinel, moonstone, obsidian (the cabin I lived in was called Obsidian Point because the ground was filled with arrowheads made from the abundance of lava from volcanoes), jasper, hematite and jet.
If you are looking for something classy and elegant, take a look at these beautiful black offerings from handmade artists and designers.
Closeup Black Blister Beetle
Photography & Digital By Colleen Cornelius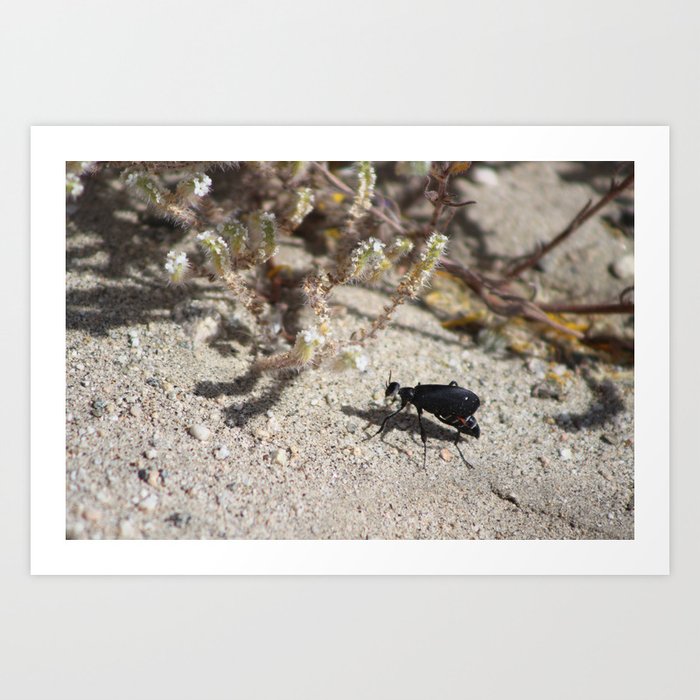 The black night tulip bracelet, stretch bracelet
Black Lava Rock Gemstone and Lampwork Stretch Bracelet
Swarovski Jet Black Crystal Teardrop Earrings with Sterling Silver
Black and White Leather Crystal BOHO Wide Cuff 7 1/2 Inch Bracelet
Handmade Black Beaded Bracelet and Earrings Set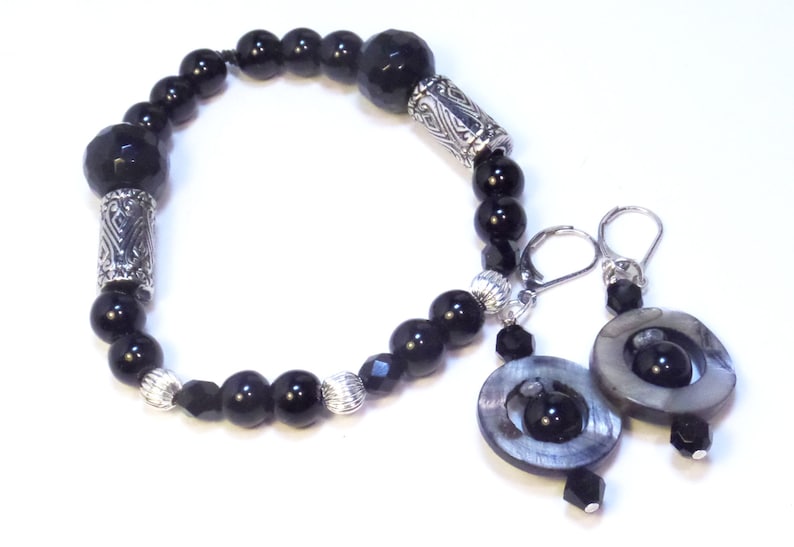 Black Hearts Necklace w Silver Filigree Accents Onyx Swarovski Crystals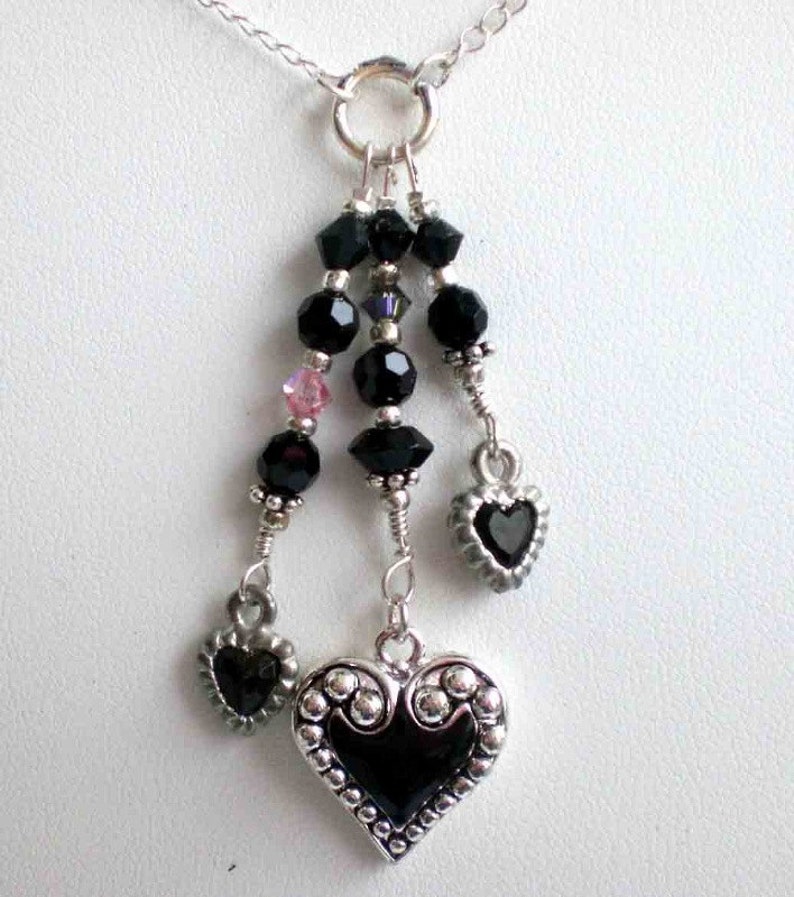 Druzy Quartz Pendant, Black Onyx 6 mm Faceted Beads 18 inch necklace Earring Set
Skull Crossbones Earrings, Pirate Jewelry Day of the Dead Halloween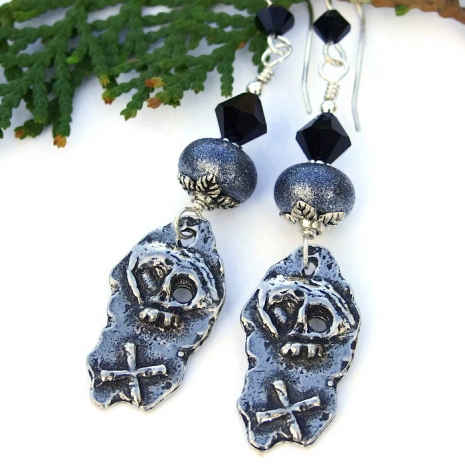 Onyx Sardonyx Charm Bracelet, Black Round Puffy Coin Beads, Adjustable To Size Large 9"

Black and White Earrings for Women Drop Buttons
Don't see what you are looking for?
You will find more gift ideas from these designers and artists here:

Orange You Glad it's Getting Warmer

Feel free to reach out and ask the artists and designers if they could make something just for you.
Enjoy
Julie